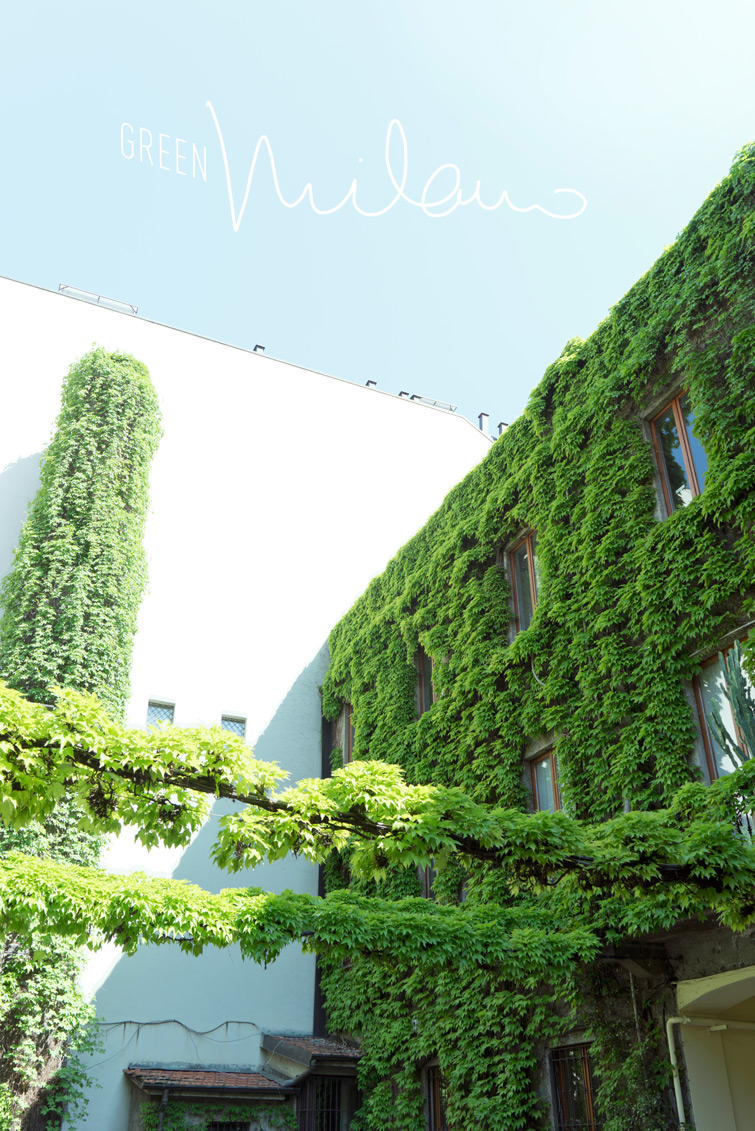 As you may know, Milan is so very green: not only the booths and exhibitions of the Salone del Mobile or the FuoriSalone are green (more about that soon!), many balconies, façades and walls of buildings are covered with leaves. It's refreshing, especially in a city that is so dense and suffers from air pollution quite a few days per year. And because the weather was so lovely during my stay, I walked around quite a bit. Here's what I saw: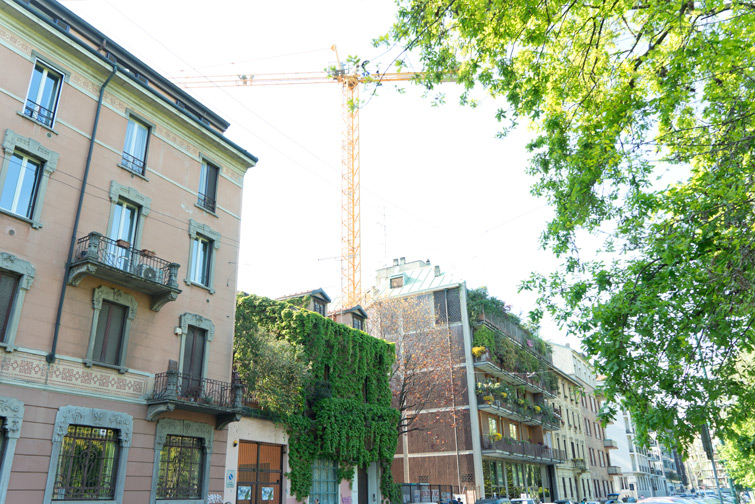 The staghorn fern, graptoveria succulent (the one bottom left) and the Tradescantia pallida on this balcony are so pretty!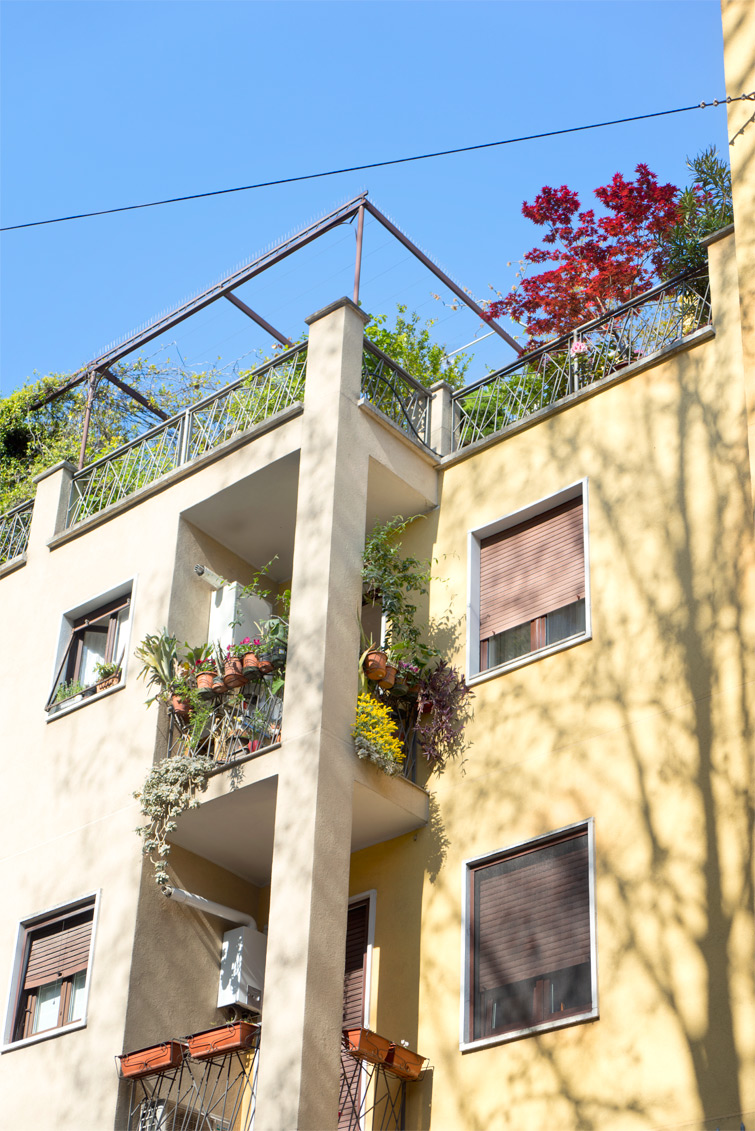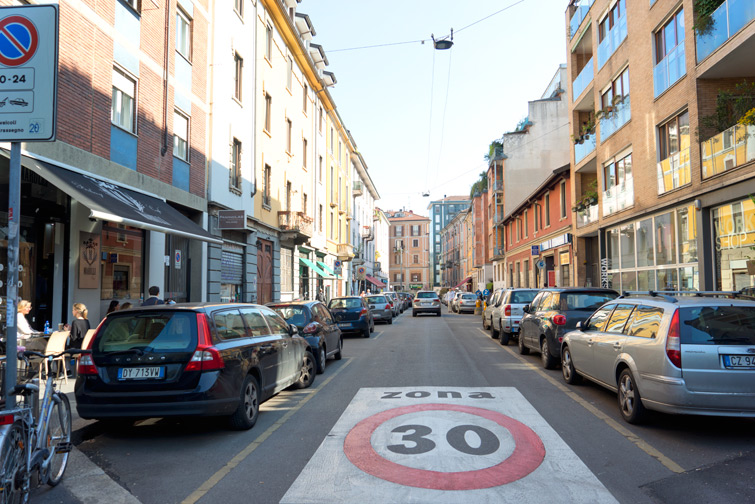 Pretty impressive: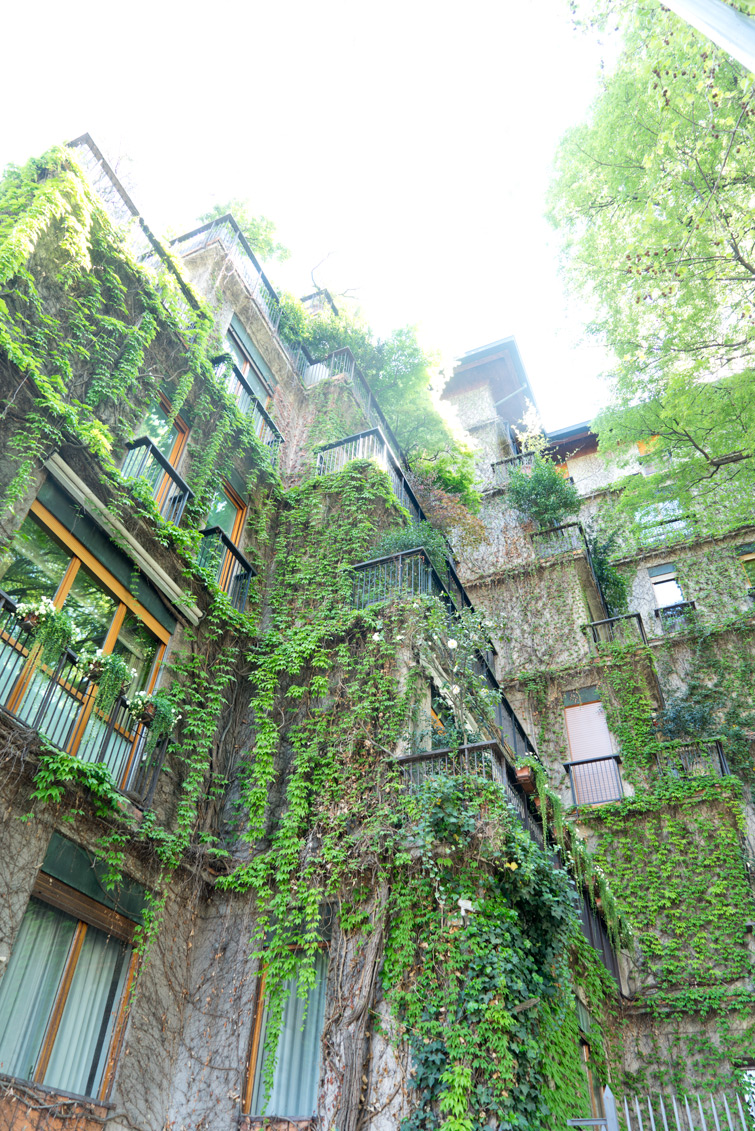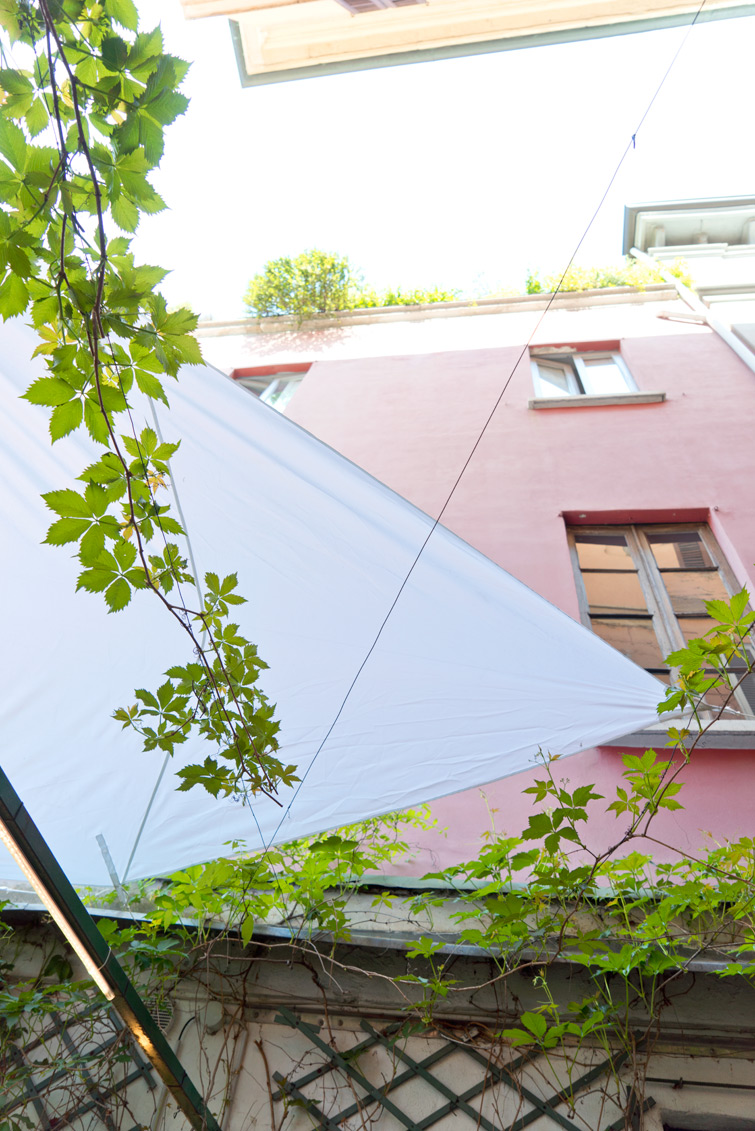 The kind of matchy/matchy I love, in Brera Design District: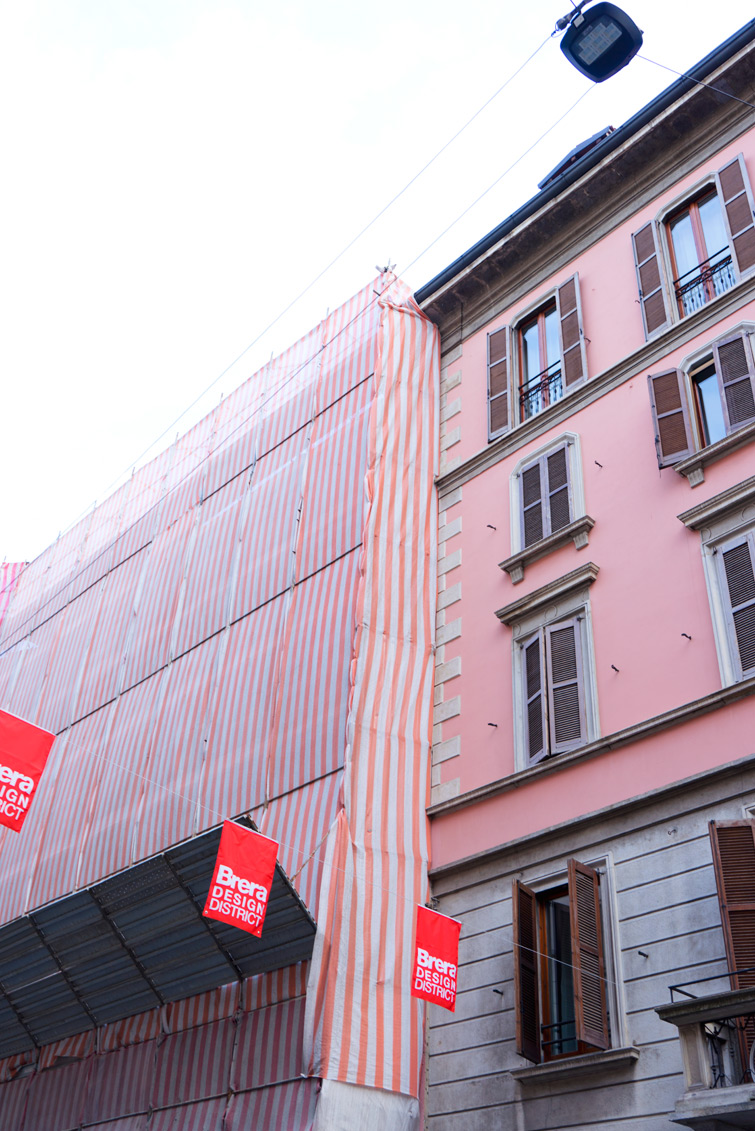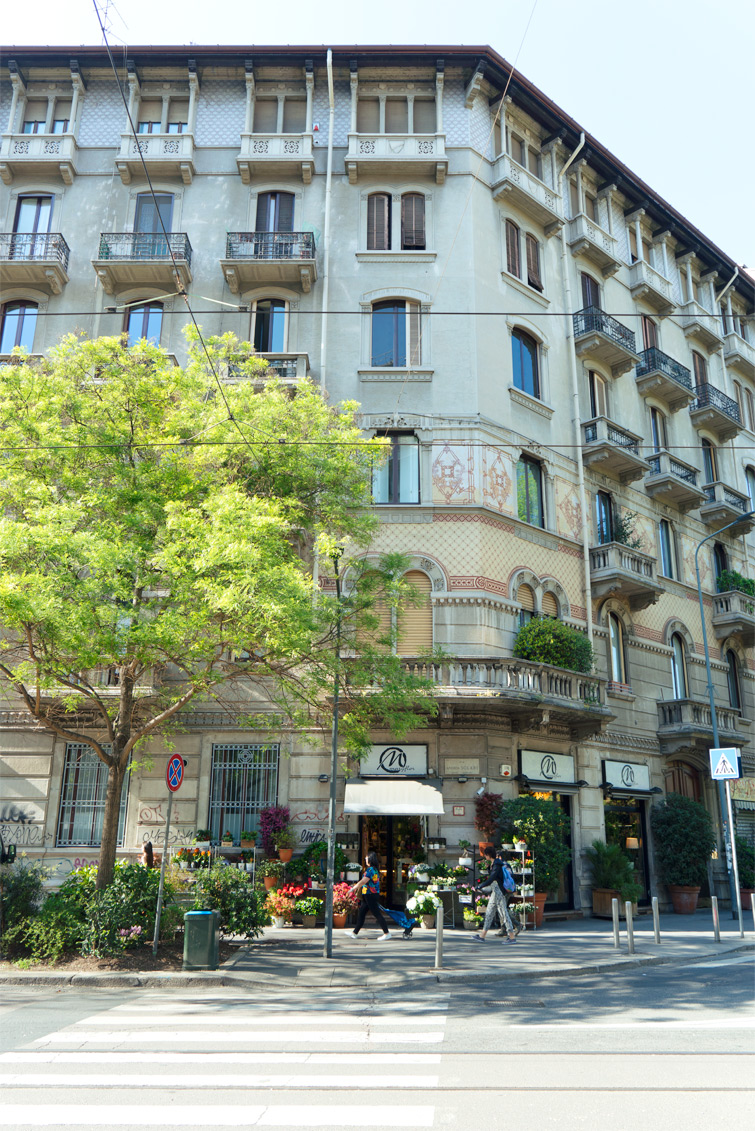 Passing by the famous Maryflor florist. They also have quite a few interesting cactus plants in their shop. It was impossible to take their picture because of the bright reflections of the sunlight, but believe me: they were lovely!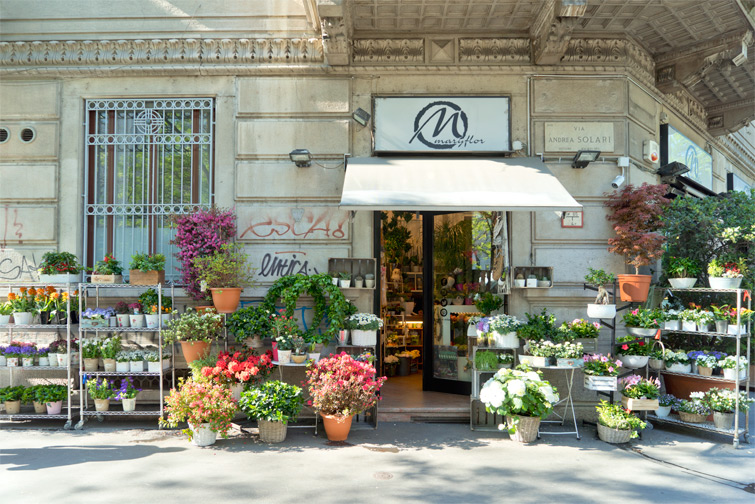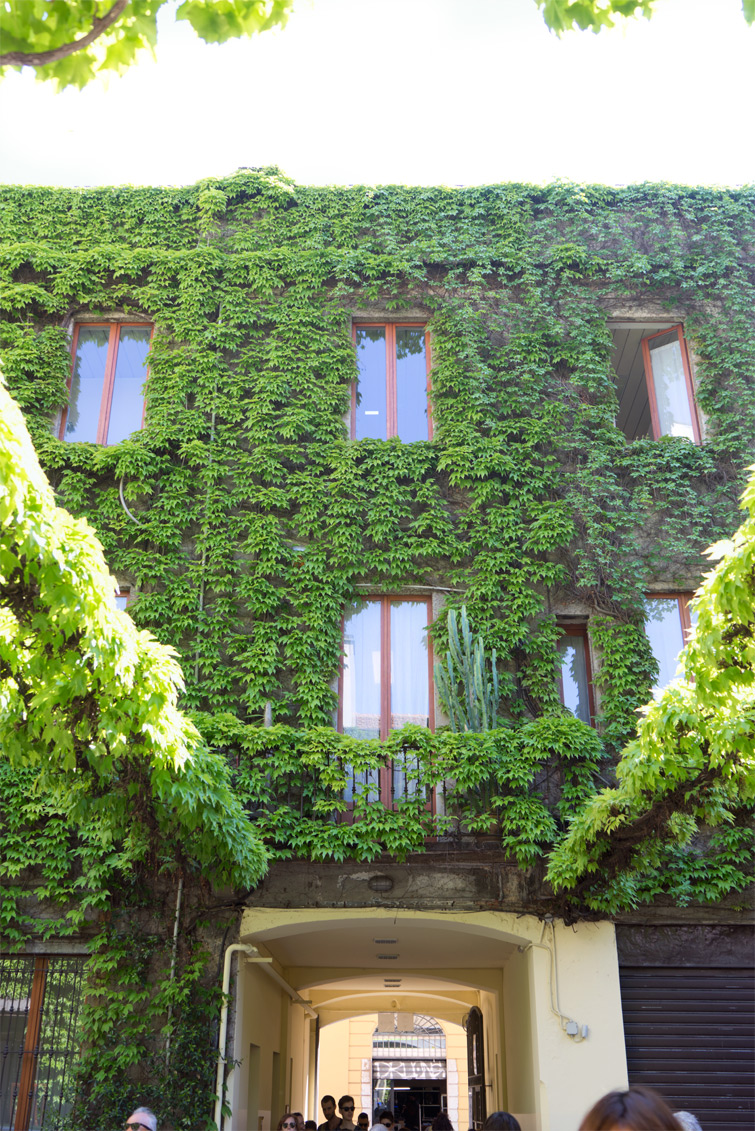 I love this light: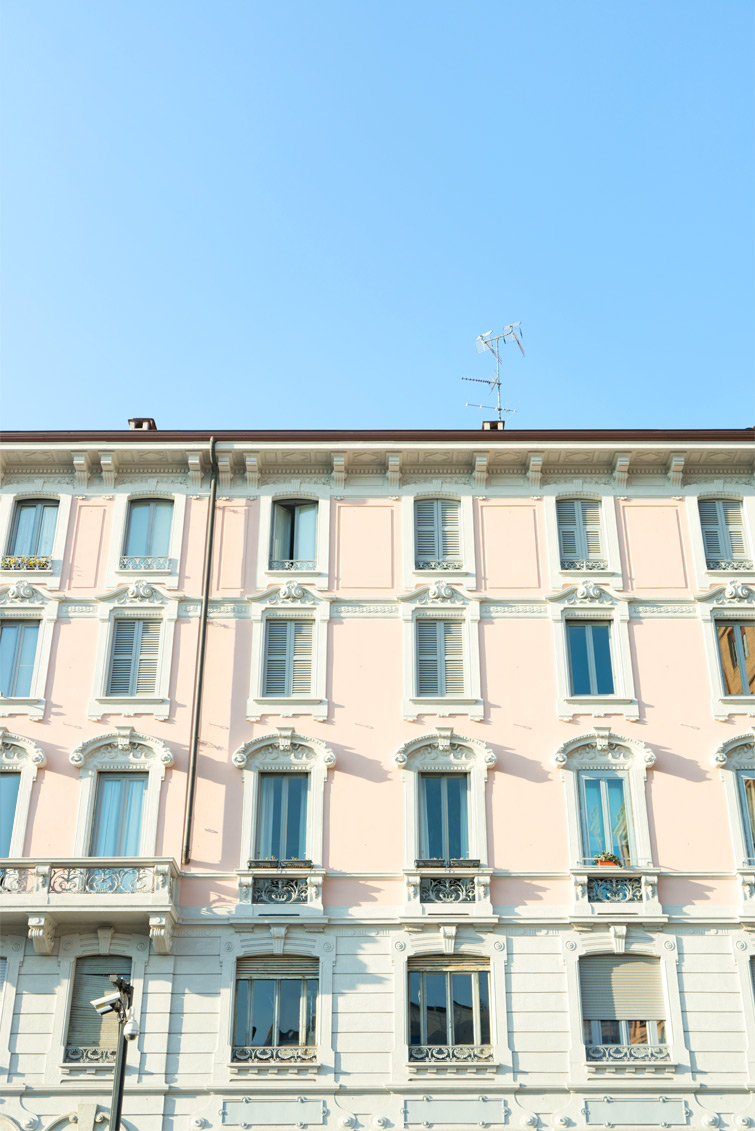 The work of Francesca Pasquali, an installation of colored cobweb dusters(!) for Melissa: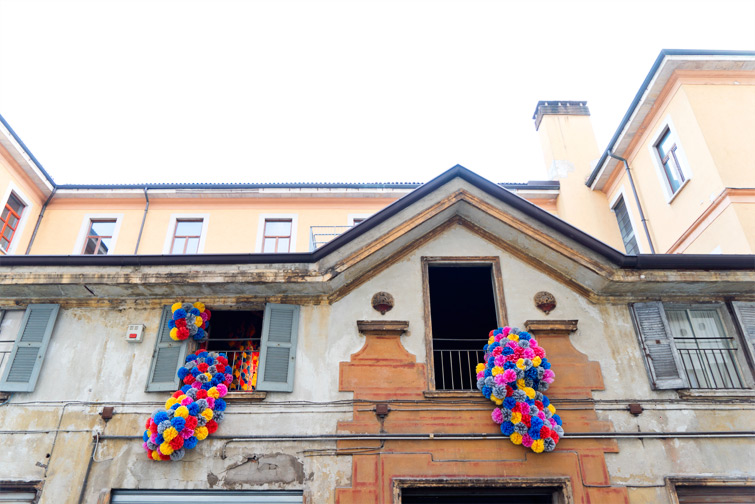 More pale pink and green balconies: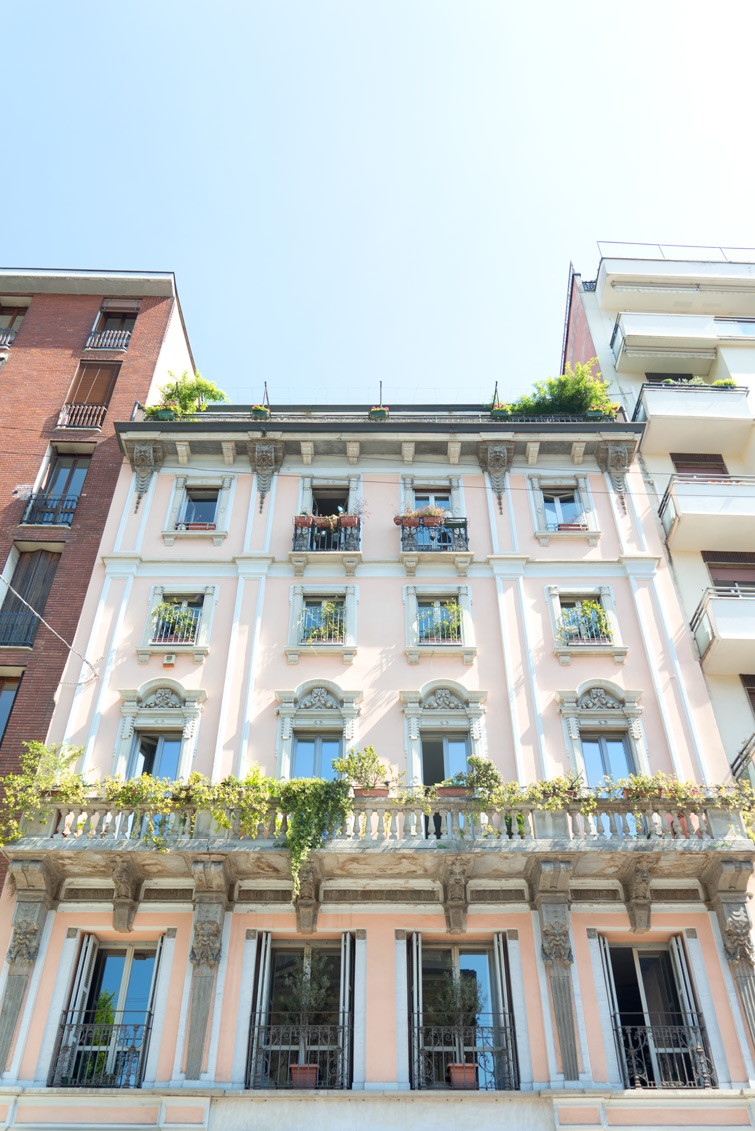 And the two most famous green towers in Milan: the Bosco Verticale (vertical forest) by Stefano Boeri: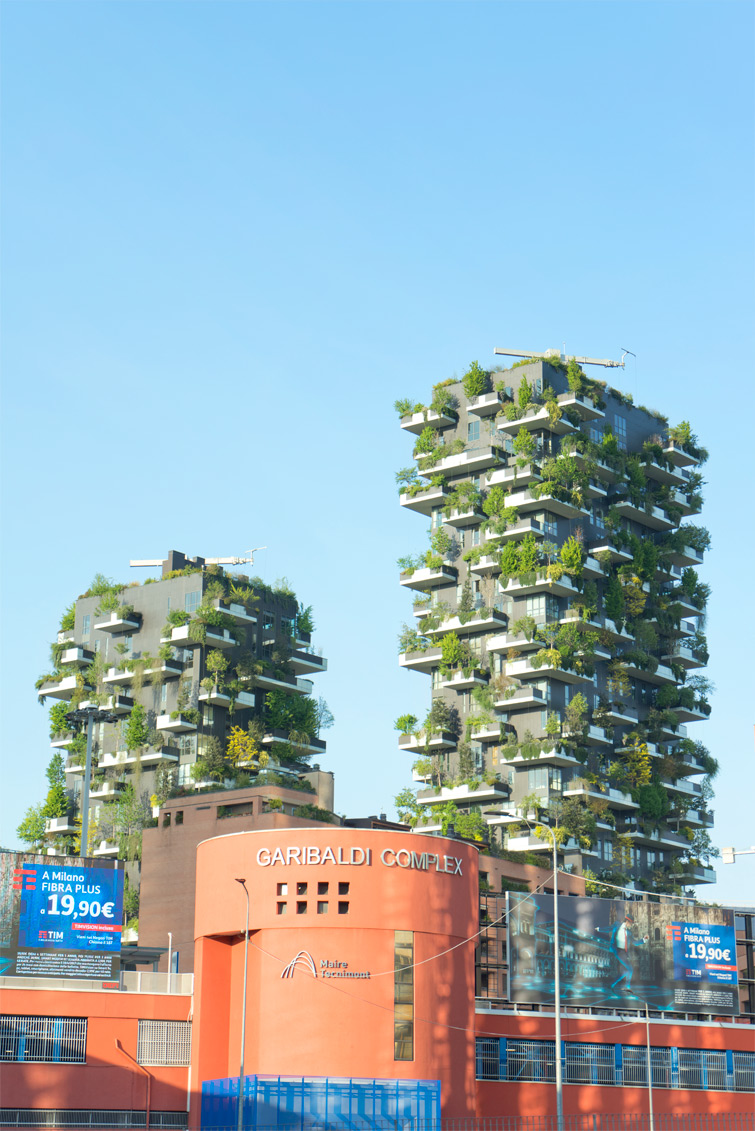 Stay tuned, I'll show you more design goodness from Milan later this week!