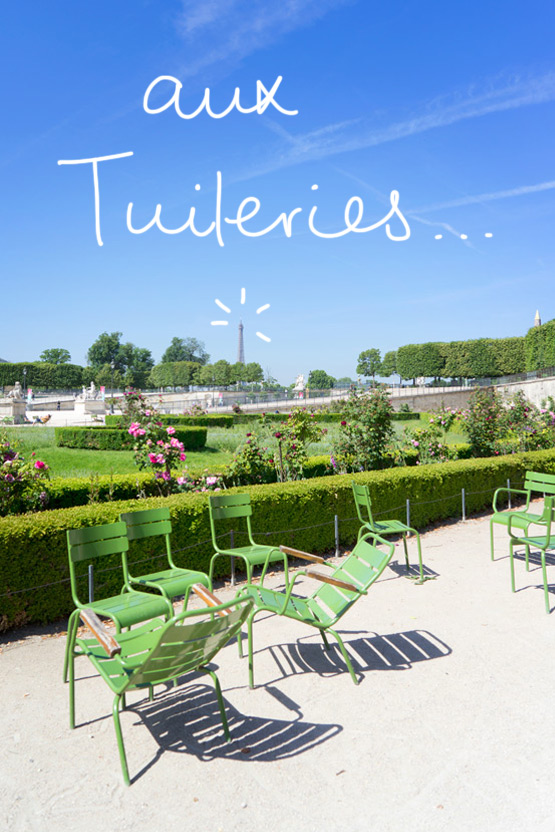 You may think I go from one Garden Fair to another. And actually it's kind of true! With a lot of work and projects in between that keep me busy though ;). After Les Journées des Plants in Chantilly, I visited a completely different garden fair in Paris last week: Jardins, Jardin. It took place in the middle of the Tuileries gardens, under a beautiful blue sky.
Where the event in Chantilly was mainly about buying plants, Jardins, Jardin was more about the joys of a garden and balcony. Which meant it was much more creative, with all kinds of solutions for the Parisian lifestyle with its ultra small apartments and reduced outdoor space.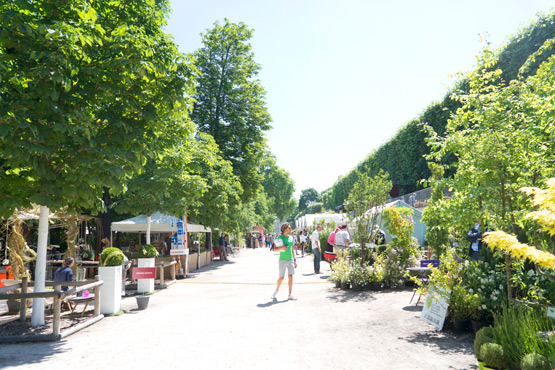 This was one of my favorite ideas: a garden fence made out of tropical tree trunks. Very strong graphics and a nice way to upcycle these trunks.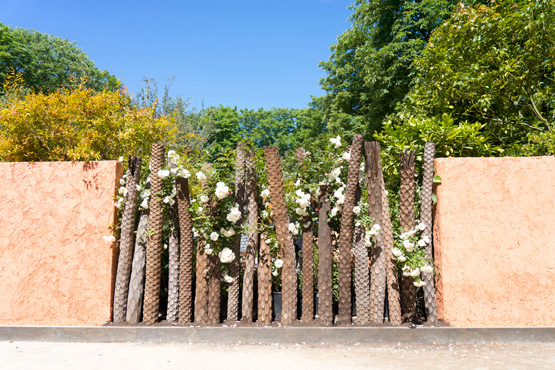 Beautiful "planters" in the stand of the Haviland prize-winner Le Pack, actually these are the terracotta chimneys you find on so many Parisian rooftops!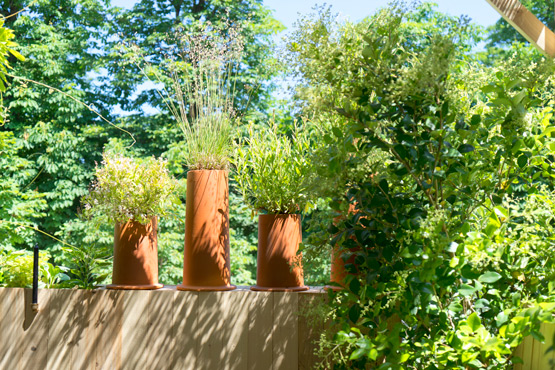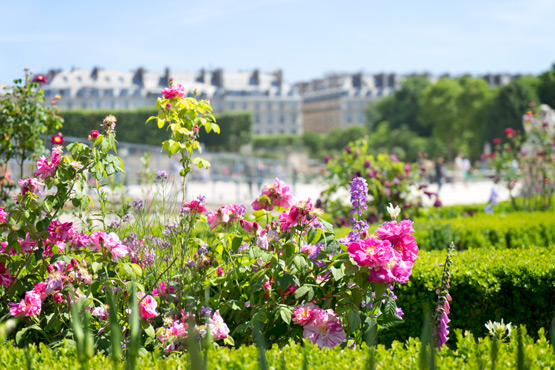 While I took the picture below of those geometrics cut-outs, I heard someone calling my name: Paule from 1000Lieux! She's part of our UJB community and was designated to choose a press-winner for best balcony design at Jardins, Jardin. Le Pack was an obvious winner, I really love that they united a "pack" of people and skills to pursue their ideas of more green in the city. It was really nice to meet you Paule!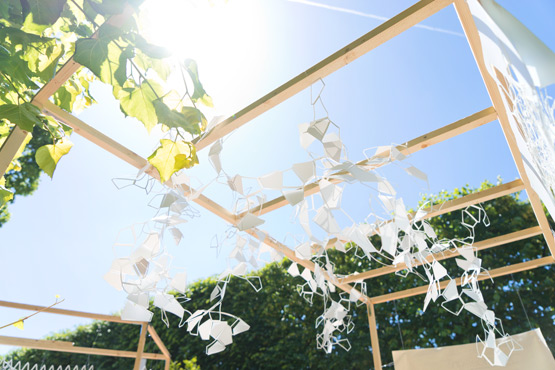 A little hideaway in the middle of some bold and bright varieties of maples: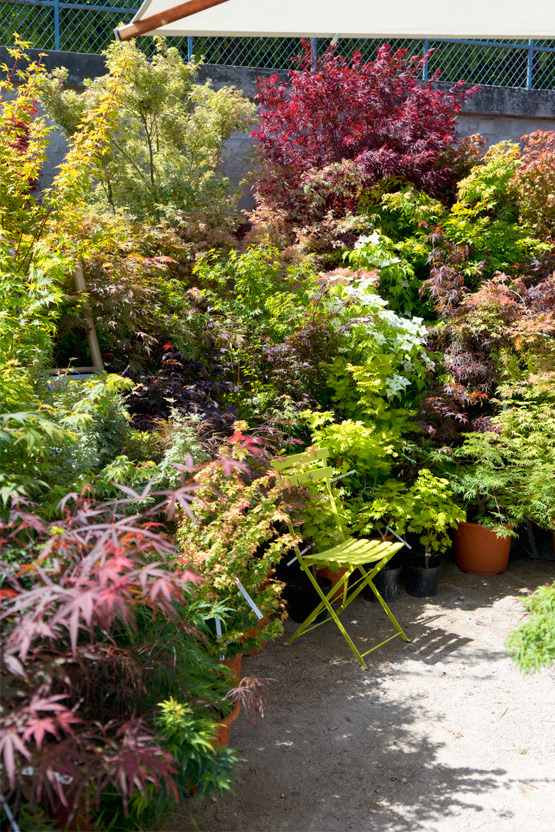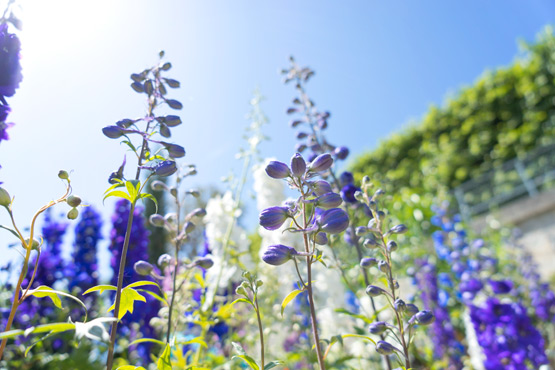 This cool stand by Les Jardins de Gally made my Urban Jungle Bloggers heart skip a beat. They proposed all kinds of creative ideas for a "fertile office": a desk in which you grow your own tomates, a strawberry bar (you just pick as much strawberries as you like, and get back to work), an airplant roof in an indoor/outdoor workspace…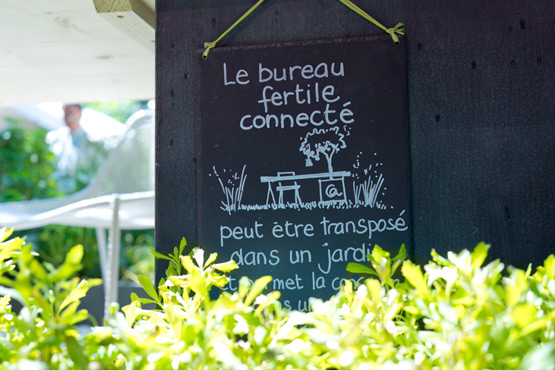 I posted some additional pictures on my Facebook page, you can see them here! I hope you enjoyed the beautiful (at least here in France…) weather this weekend. Have a great week!