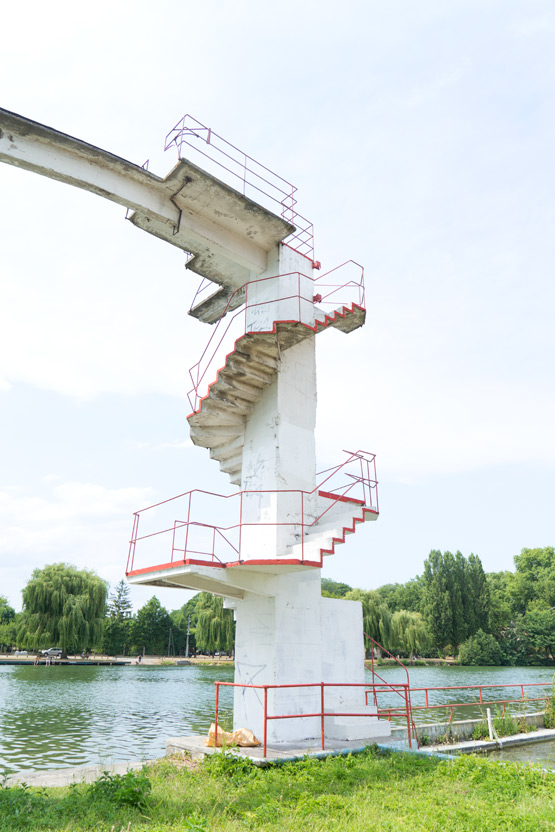 This weekend I visited the coolest new hotspot in the Oise. It's one of these places that makes my heart beat faster and gets me all excited about the opportunities it holds. It's called La Plage de Lys, located along the Oise-river between Chantilly and Boran-sur-Oise, at only 15 minutes from our home. The beach of Lys opened its doors in 1933 as the-place-to-be for young Parisians to enjoy the "beach". It's not really a beach, but it was very avant-garde with a swimming pool with filtered water from the Oise-river and artificial waves to give you a real sea-feeling. How awesome is that?!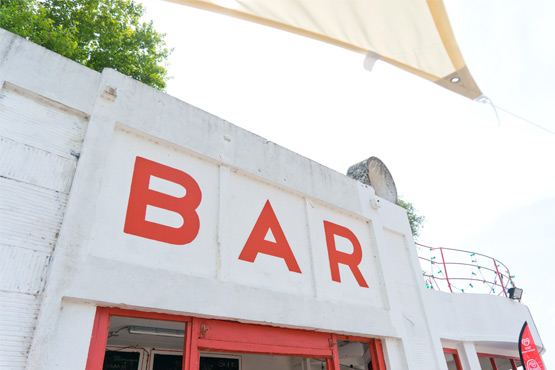 After WWII La Plage des Lys became less popular, but was still in use until the late 90s. Then it was abandoned and the city of Boran sur Oise finally buys the site in 2005. Together with their partners La Bellevilloise and la CAP, they will renovate the site and re-open to the public in 2016. But this summer you can already enjoy some eclectic concerts, DJ-sets, open-air movie screenings, performances, foodtrucks and more surprises! Just note that you cannot swim here, but there are "water-misters" to cool down. The entry is free in exchange for your prettiest smile 🙂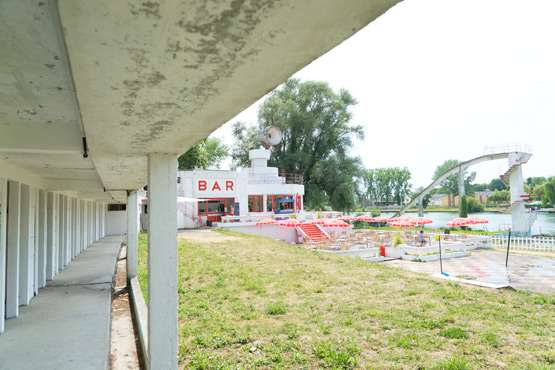 The BAR letters and the bright orange/red touches everywhere are so pretty: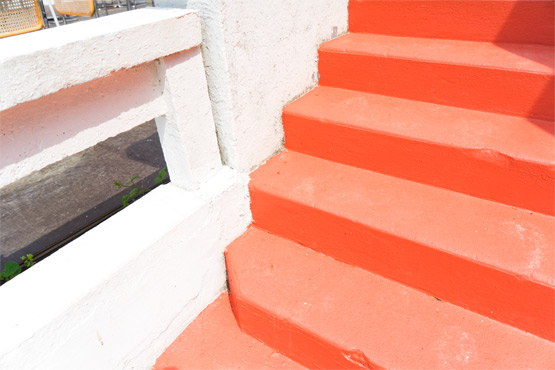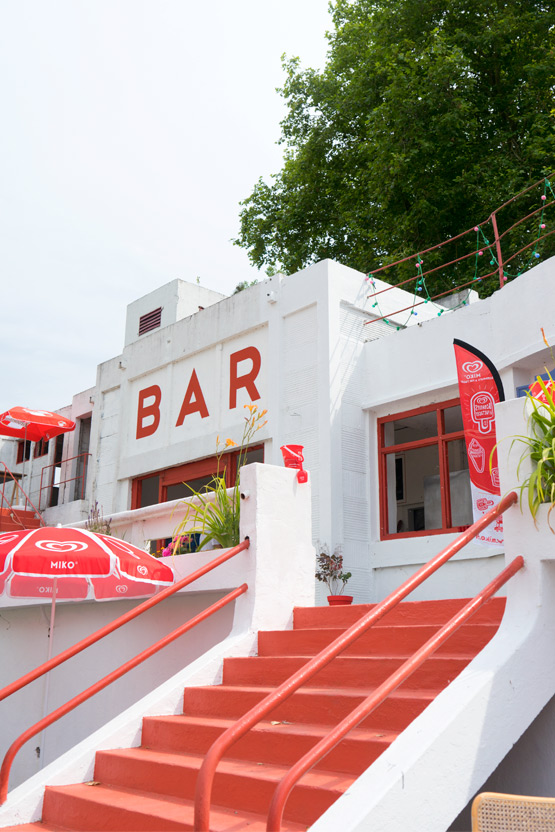 I love this little historical video of La Plage, look how crowded it used to be in the 1930s!
[[more]]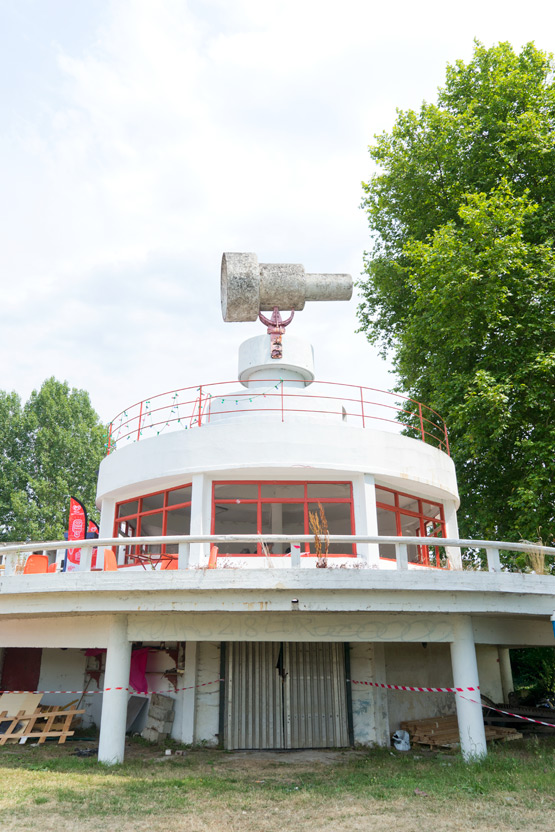 The loudspeaker was cast in concrete and looks beautifully oversized: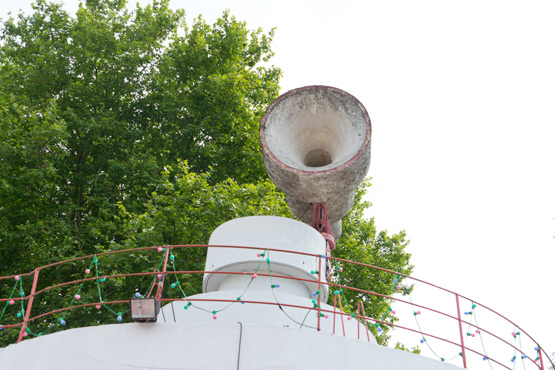 The waterslide is another very iconic contruction on the site, again in concrete. It's actually not a real slide but it used to hold a little 2-person carriage that would slide down a rails!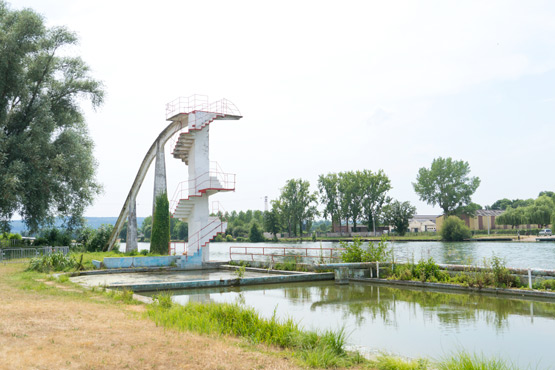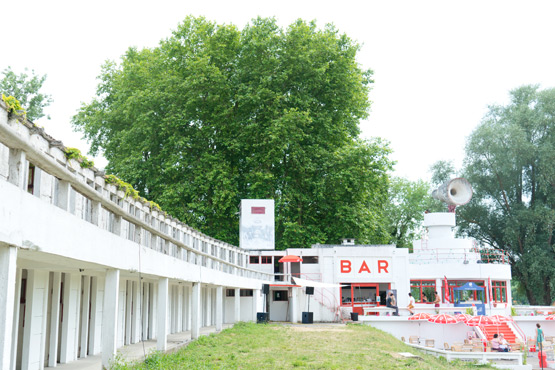 One of the impressive facts of the building are the 700 (!) dressing rooms! They were recently painted white again by young volunteers (in exchange for concert-tickets!)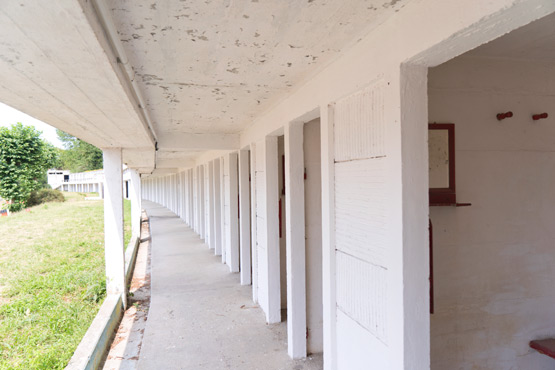 Peekaboo from one of the dressing rooms: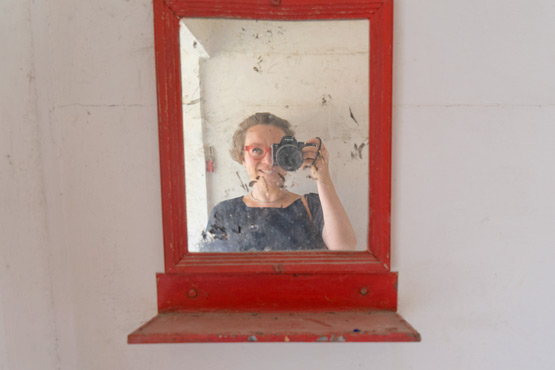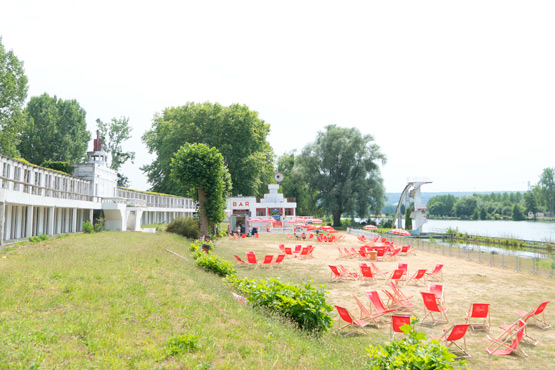 This is what the entry looks like: a mix between industrial and nautical (and in desperate need of a renovation). La Plage de Lys will be open all summer before the big renovation starts. I'm so curious to see what they'll turn it into. I really hope they will keep the authentic look and feel of the site. But with a partner like La Bellevilloise I'm sure they will do a great job.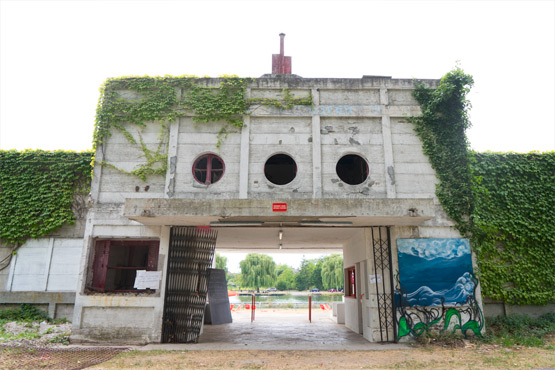 La Plage de Lys /// 1 chemin de La Plage /// 60820 Boran sur Oise, France
open every friday (18:00-1:00), saturday (14:00-1:00), sunday (14:00-23:00) until September 15 2015 (but check the website, because they sometimes host private parties and will be closed to the public)
► If you love places like this (just like me!), you will probably enjoy these highlights from the past too:
Le Palais Bulles – Cannes, France
Middelheim Artist's Entry – Antwerp, Belgium
Brabant Service Station – Den Bosch, Netherlands
Aire de Jugy – Jugy, France