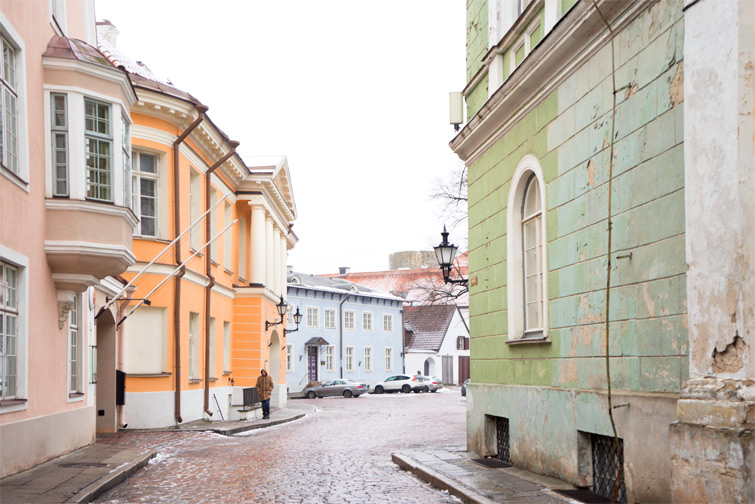 You may have noticed with all the blogposts that we immensely enjoyed Helsinki. But we didn't know that Tallinn, the capital of Estonia, was located at only 2 hours by ferry from Helsinki. And did you know that it's only 3 hours by train to Saint Petersburg?! We took the ferry to Tallinn without any expectations, but ended up in Pastel Paradise! The thin layer of snow and cloudy sky definitely emphasized the pastel vibe of the old town: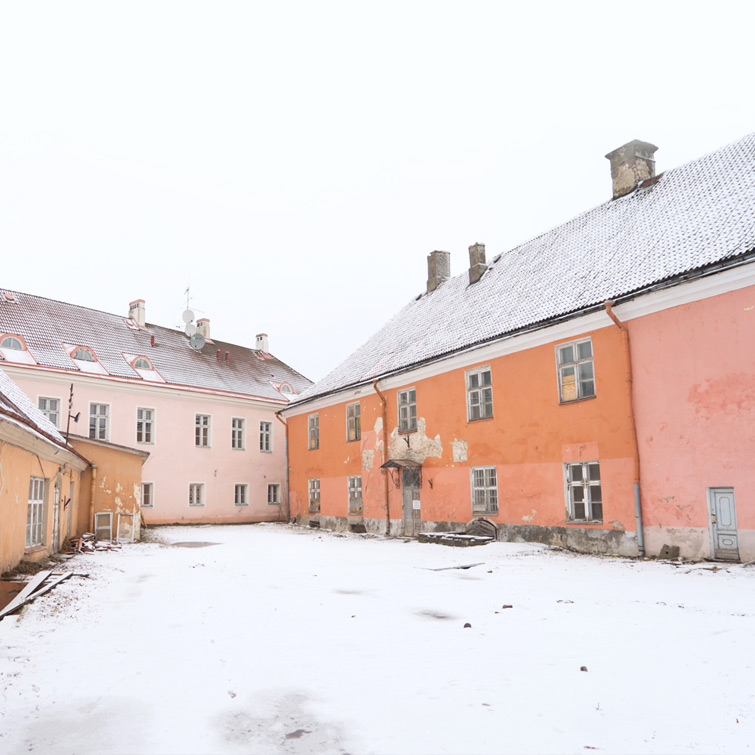 In the morning, we headed to the ferry harbour in Helsinki by tram (really: Helsinki public transportation is so smooth!), and boarded the Tallink Star ferry in no-time. We were seated in the front of the ship on the Sunset Deck with the best view: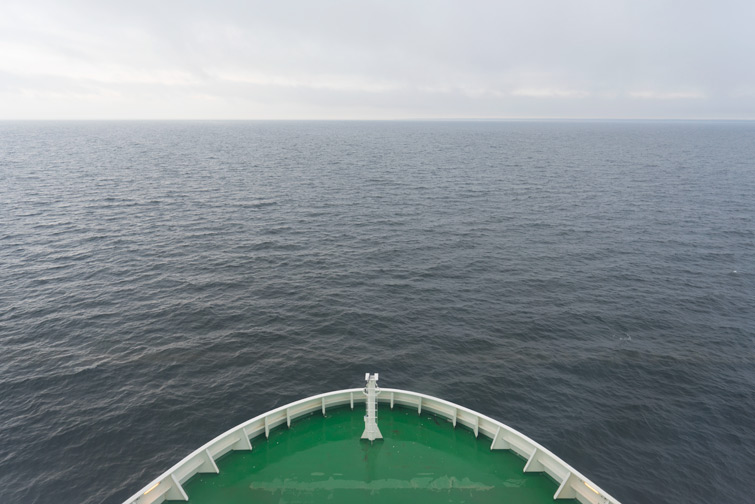 Robert and I visited the on-board supermarket and shops, but most of our time was spent watching the Helsinki Archipellago and the Baltic Sea: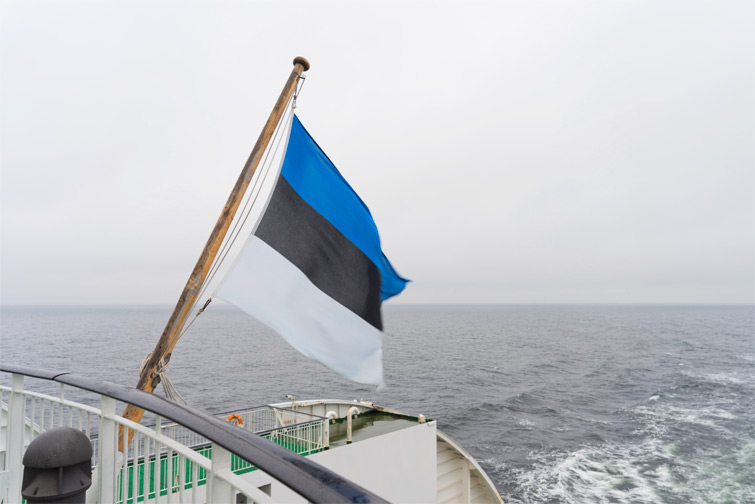 Before we realized we already reached Tallinn, the harbour in the front and the Old Town in the back: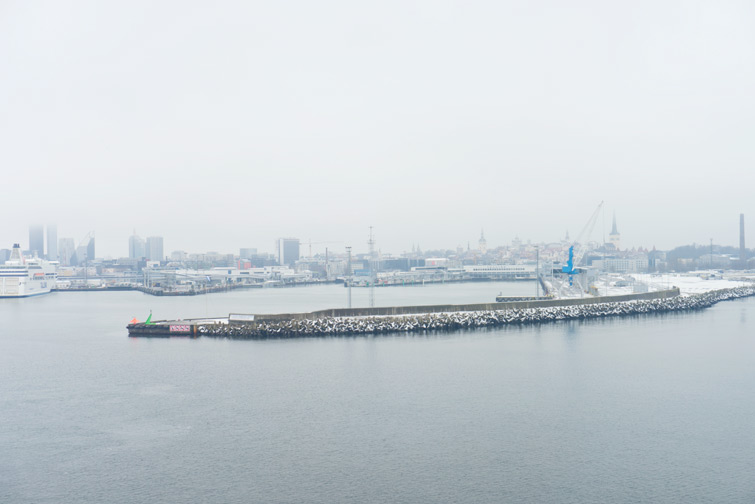 We didn't have any plans in Tallinn other than to spend a day exploring, wandering the streets, do some shopping and visit a supermarket to check out the Estonian products. And that's what we did. We walked through the old town where everything was pastel colored: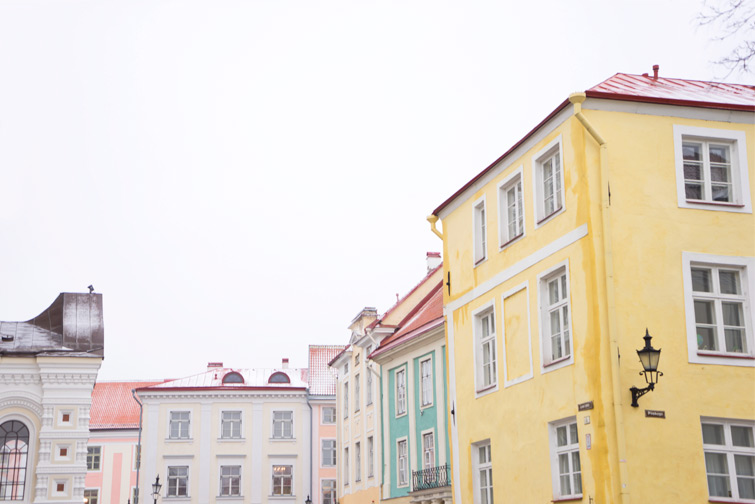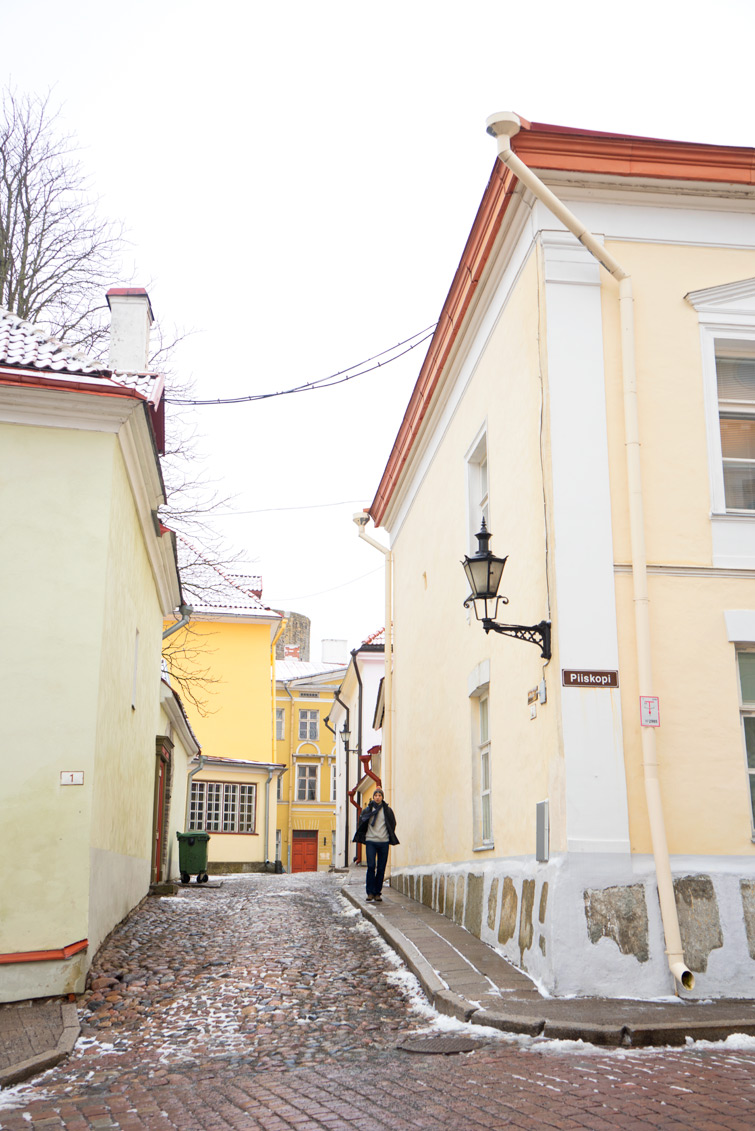 The Alexander Nevsky Cathedral: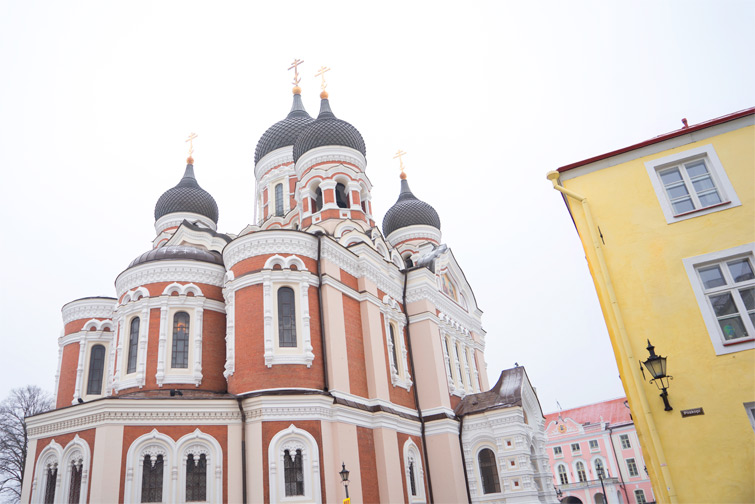 The Parliament of Estonia: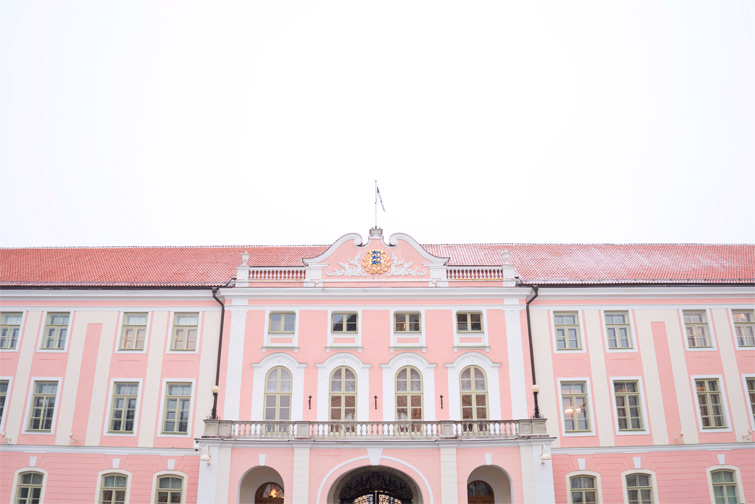 And probably the most surprising building of Tallinn, an unidentified mint castle from 1925: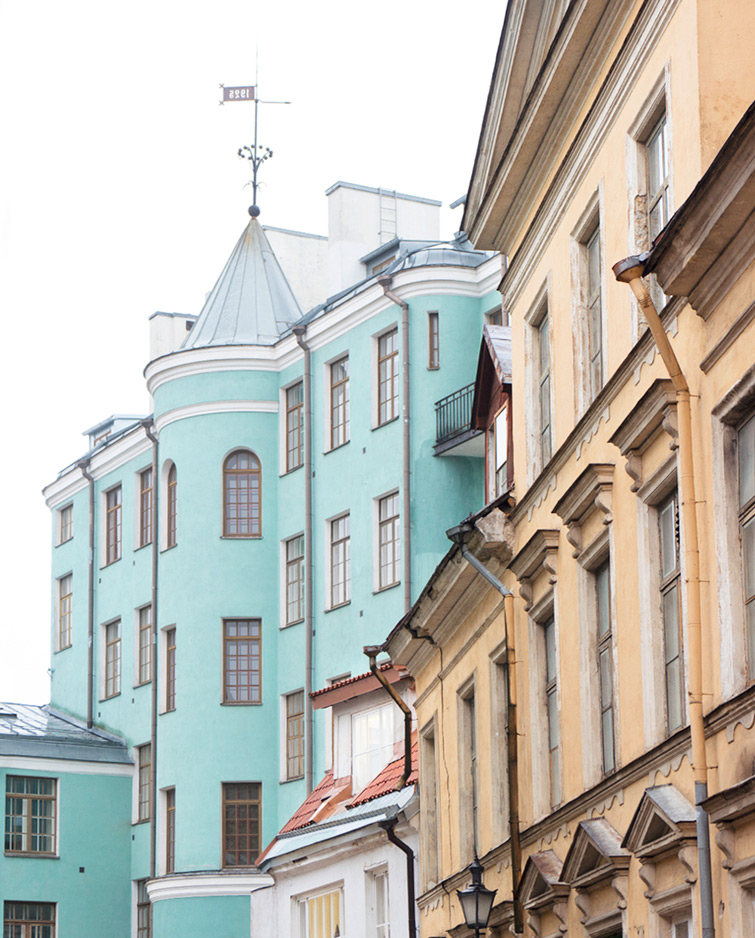 Loved this touch of yellow: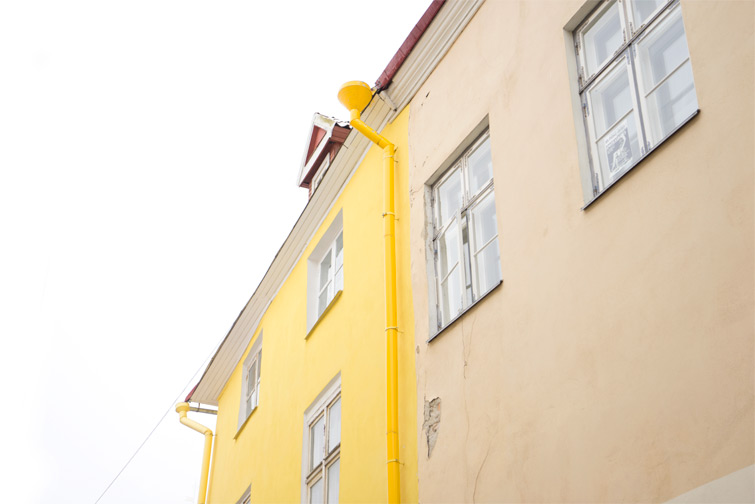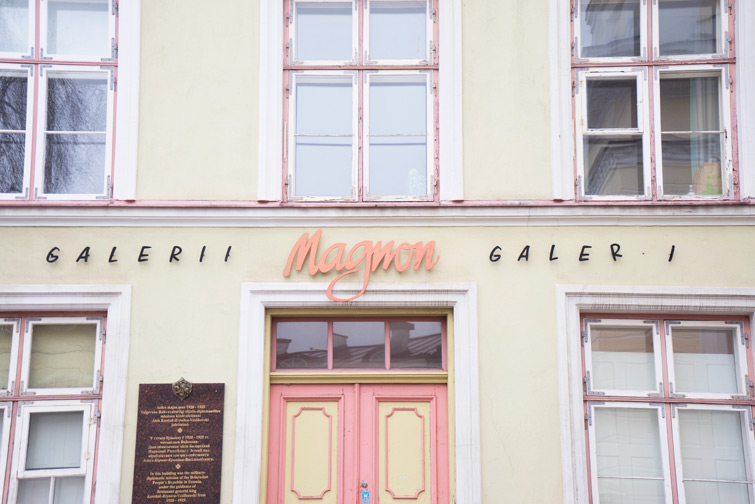 If you're in Tallinn, you may want to check out these cool (and good-looking!) places:
► Estonian Design House – a bit outside the city center: shop and café with the best Estonian design and handmade items
► Must Puudel café – eclectic and cosy café
► Modernne Eesti köök – Modern Estonian cuisine (also love their graphic identity!)
► August café – cosy café with nice coffee and vinyl turntables on the counter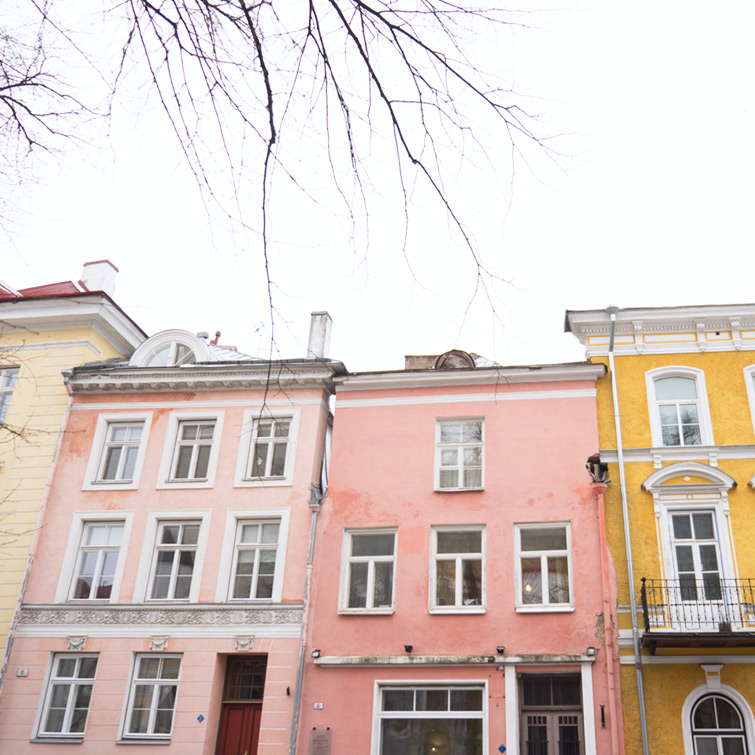 Misty and cold Tallinn from above: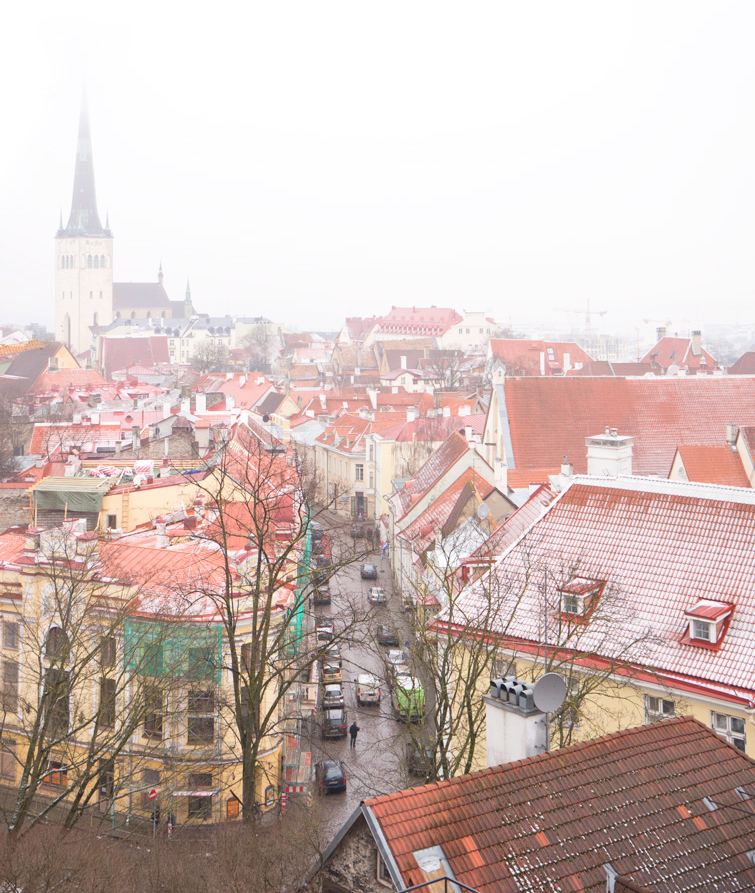 Full disclosure: Tallink Silja kindly offered our ferry trip from Helsinki to Tallinn and as usual: all photos and words are my own. We had a great daytrip and warmly recommend you to travel with Tallink. And an extra tip: we really enjoyed the Comfort-upgrade: you get access to the Comfort lounge, with free drinks & snacks and the best view of the boat. It made our daytrip extra comfy. Merci Tallink!