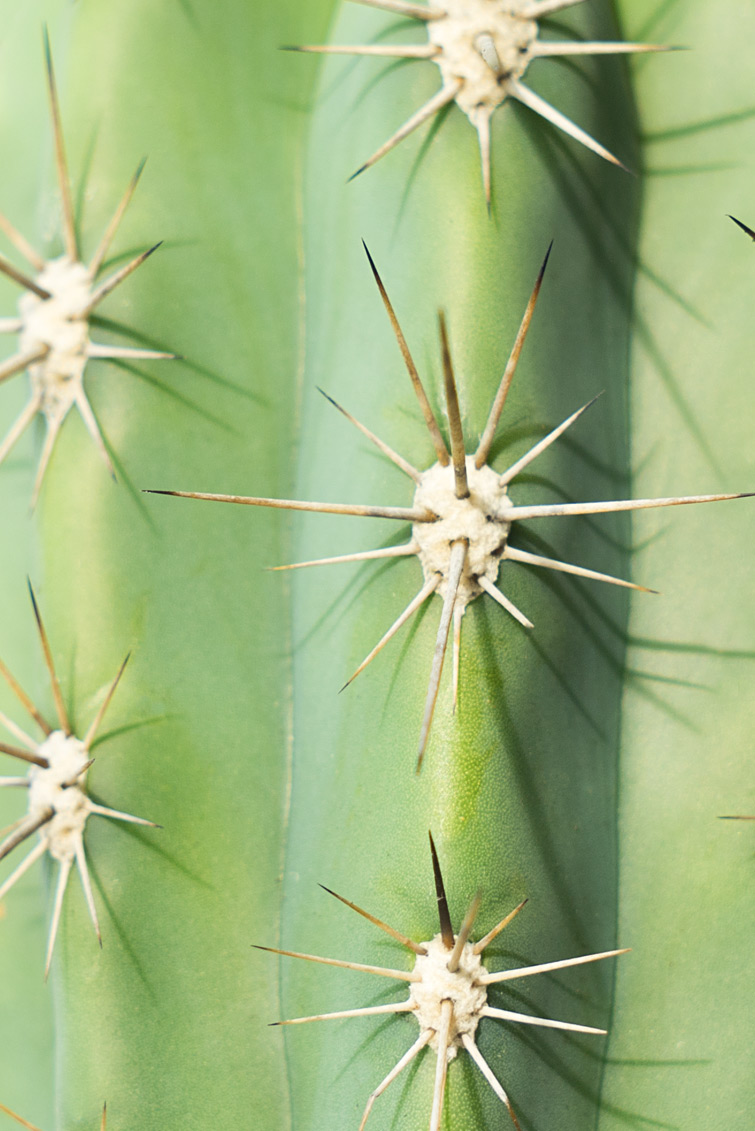 Botanical Zoom! It's quite hilarious how this month's Urban Jungle Bloggers topic fits my life at the moment: Igor and I are in the middle of working on #urbanjunglebook so it's pretty much all about botanicals. And it's all about the details too!
My very favorite plants are (big) cacti: they are tough and grow in the strangest shapes and deepest colors. I don't even mind about the spines I regularly have to Tweezerman from my fingers, they are part of the deal. So for this month's topic, I picked my favorite plants and got close, closer, the closest possible and this is what I saw: the difference between cactus plants and succulents! Did you know all cactus plants are succulents, but not all succulents are cacti? The difference is in the details: the aureoles, those small fluffy cotton-like lumps on the body of a cactus, as you can see in the photo above. Some succulents, like my cactus-look-a-like Euphorbia trigona, do have spines just like cactus plants, but they don't have aureoles. So they are actually succulents and not cacti: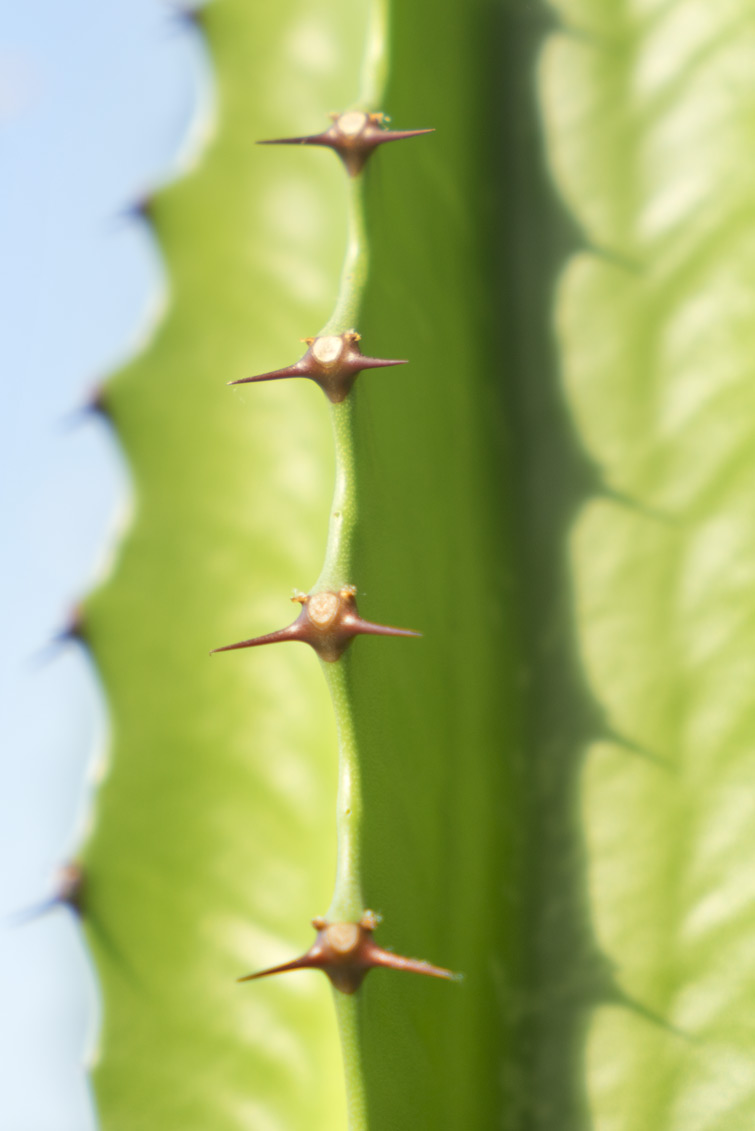 Succulent (Euphorbia trigona) versus Cactus (Echinopsis macrogona):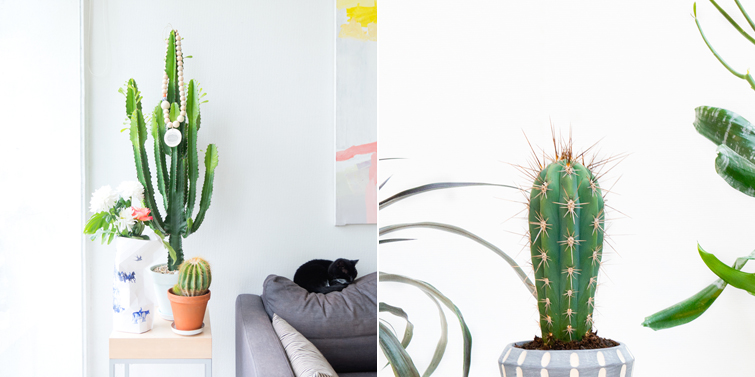 By the way, a tip if you want to repot a cactus plant without covering your hands in painful spines or glochids (worse!): use a few layers of magazine paper to cover the plant. I've used seveveral kinds of gloves (and destroyed them because I couldn't remove the glochids (those short hairy sprickles some cactus have instead of spines), but magazine paper works better for me.
Don't you love the starry pattern on this cactus plant?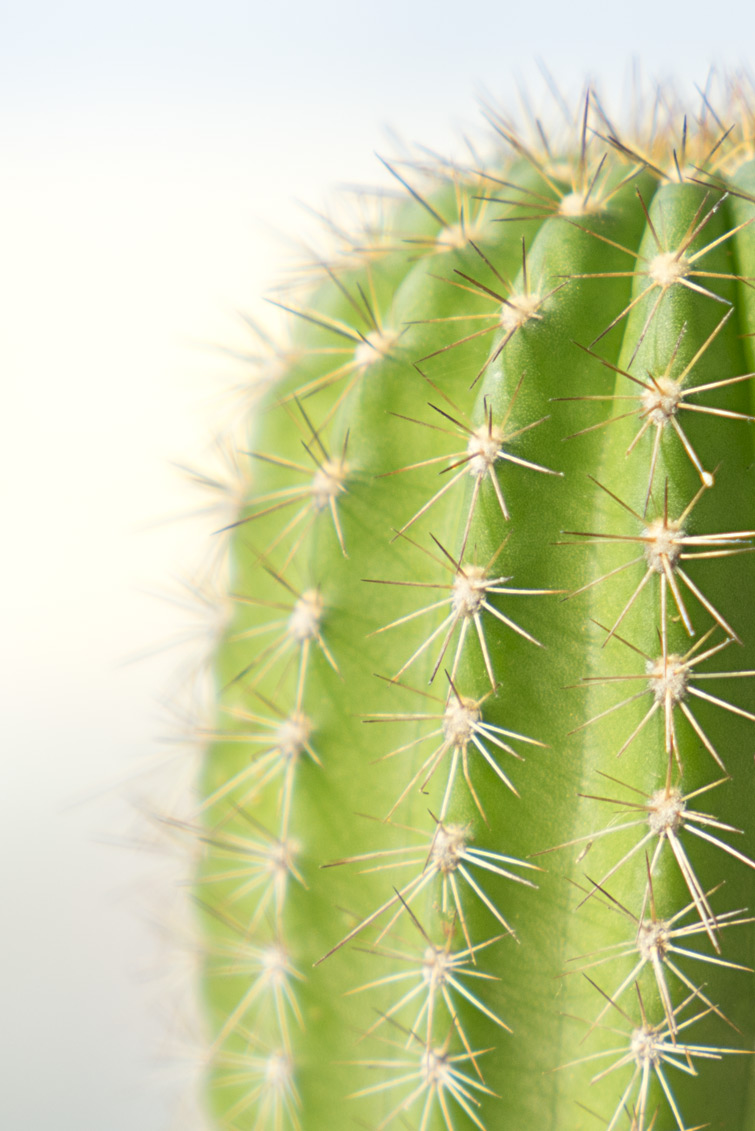 Urban Jungle Bloggers is a monthly series hosted by 2 bloggers: Igor (Happy Interior Blog) and Judith (JOELIX.com). Every month we share ideas to create an urban jungle through styling ideas, DIYs and green tips & tricks. You can find additional inspiration on our Urban Jungle Bloggers Pinterest board and keep up-to-date via Facebook or Instagram. Want to join? Find out how on our website and use #urbanjunglebloggers on twitter and instagram. Let's bring some green into our homes and blogs!