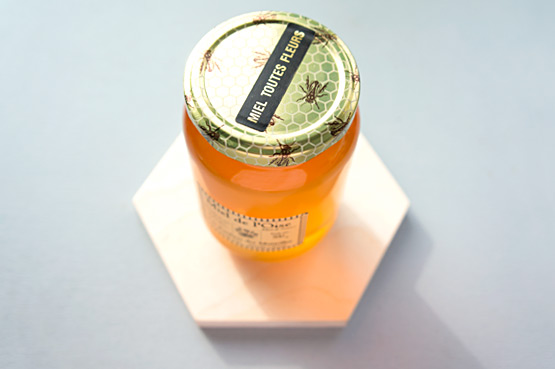 Eleven years ago, when working in fashion with lots of fabrics, I started sneezing. And I never stopped: I became "allergic". Allergic to dust, to synthetic perfumes, to dark chocolate, to alcohol, to eucalyptus… After a few years I started taking antihistamines, which keep me from sneezing all day long.
Last week I realized that I'm sneezing more since the pollen season started. Which makes me wonder whether I suffer from hay fever… Anyway, I don't want to complain (paper hankies are my best friends!), but maybe eating local honey will help me reduce the sneezing?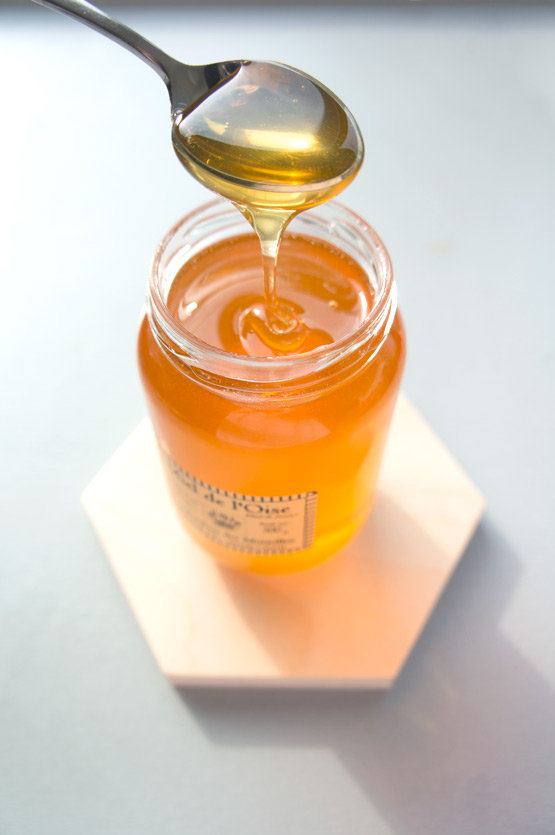 A happy coincidence: I met a beekeeper this weekend who was selling his honey at a brocante. His beehives are located at only 2km from our home, pretty local, right? I bought one of his jars and asked him if I could come and have a look next time he'll harvest honey. He agreed and I'm really looking forward to that. I wonder if his beehives are just as colorful as the ones we saw in Burgundy…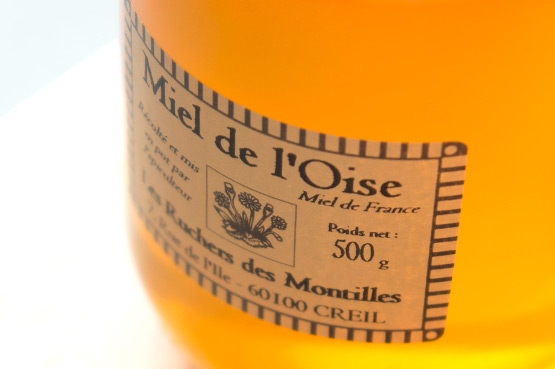 According to Ian Douglas, honey is not a cure for hay fever, but hey: eating honey every day sounds like a pretty sweet idea to me ;o) Do you think honey can be a cure for hay fever? And do you like honey?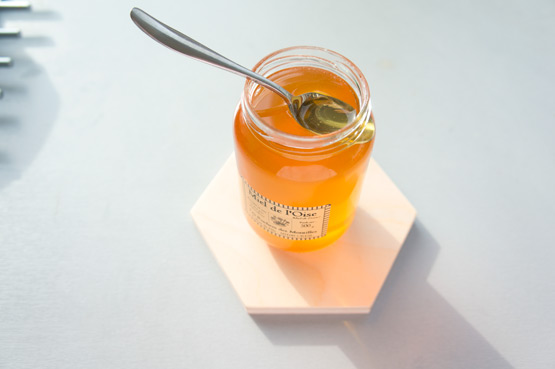 Designing beautiful packaging for honey would be one of my dream assignments as a graphic designer. Honey inspires many fellow designers, so I started collecting lots of their designs on my honey bee bee pinterest board: