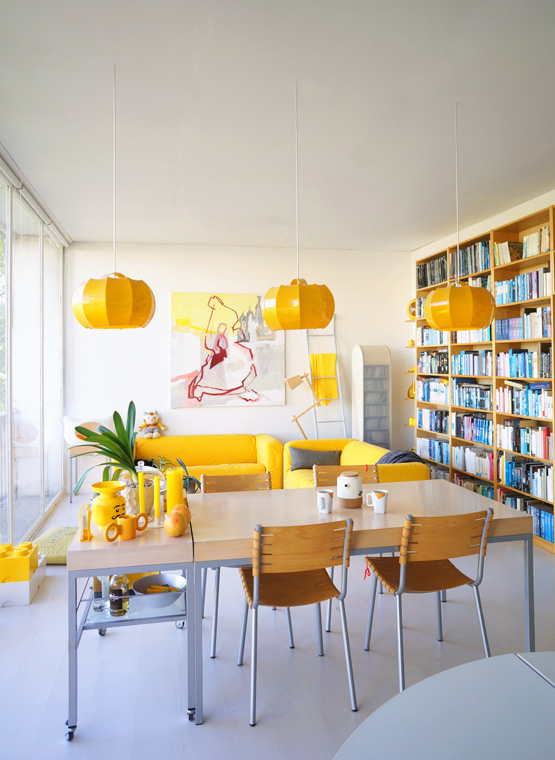 Today 1 year ago ( thanks to the wonderful Anne from Prêt-à-Voyager! ) our home was featured as a Sneak Peek on Design*Sponge. It marked the transition from several years of renovating to finally enjoying the comforts ( and heating! ) of our home.
When I look at the pictures I shot last year, everything looks pretty much the same: only a few details have changed. For this Vintage Sapique I'll show you our living room today versus 1 year ago. So here we go!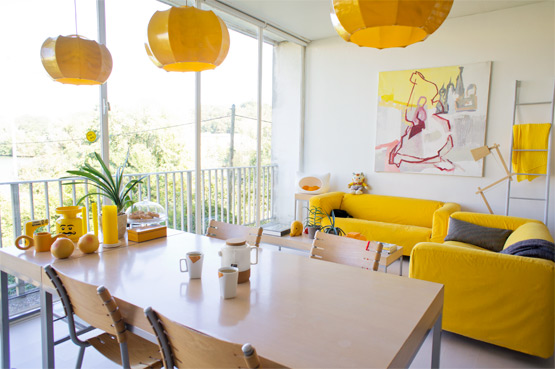 NEW: baby ribcord sofa covers, a cushion, lots of books, a few blankets ( not a big fan of their look, but LOVE their warmth ), a bigger planter for our inherited plant, as it grows fast. My favorite addition was the wooden floor lamp, 100% handmade by my dad. I wishlisted an old Jieldé lamp, but what's better than something handmade by a loved one?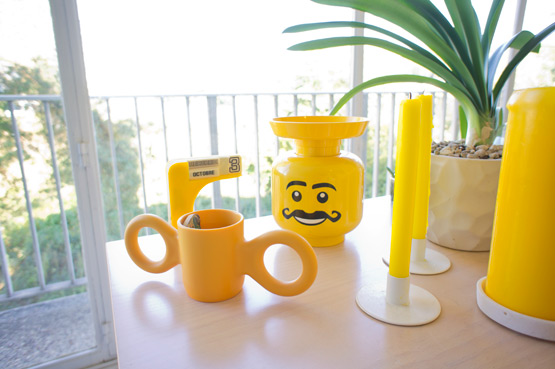 This was last year: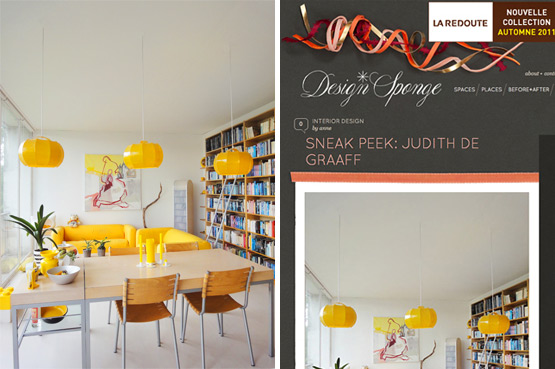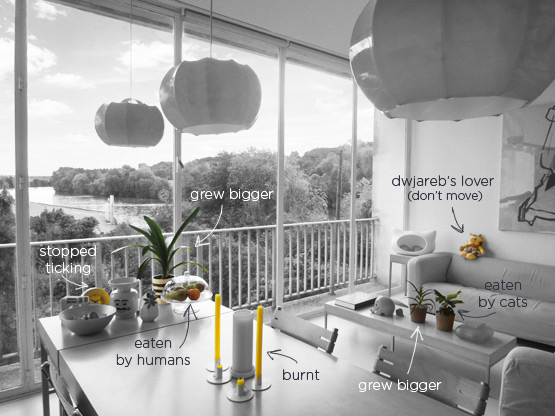 Don't forget to check JOELIX.com on Facebook for a fun view behind the scenes ( especially if you're a cat lover! ).
For all previous editions of Vintage Sapique click the banner: