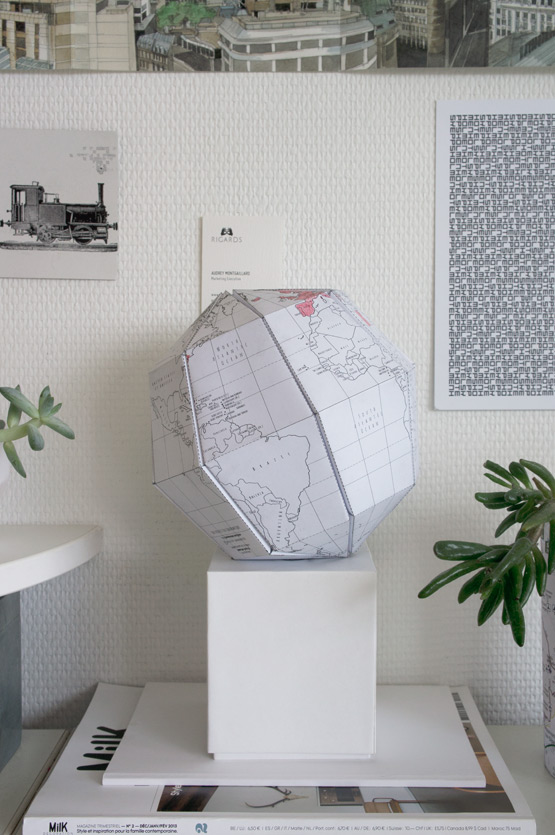 This weekend I got the flue. After lots of sleep, painkillers and oranges, I felt a little better and made this paper globe. We saw several of these beautiful paper globes in Stockholm and when Elodie ( of the pretty flower & decoration blog Madame Love ) sent me a link to Joachimesque's Le Paper Globe, I couldn't wait to make one.
I have been dreaming of a white globe for a few years now, because I like the idea of coloring all the countries in the world that I've visited. Even though I have no particular intention of "coloring" the entire world ;o)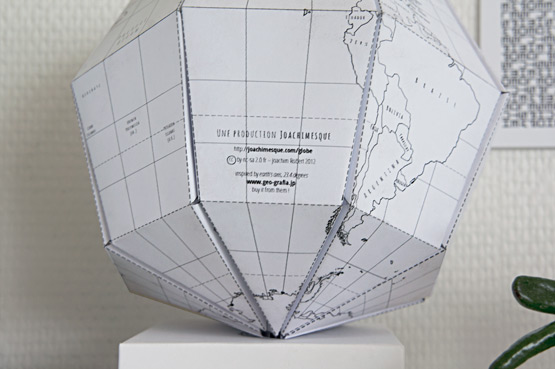 The nice thing about this globe is that you don't need any glue. It fits together perfectly. I didn't have any sturdy paper in stock and simply printed it on 90grams paper. And it worked!
You can find the template & assembling instructions of this globe right here.