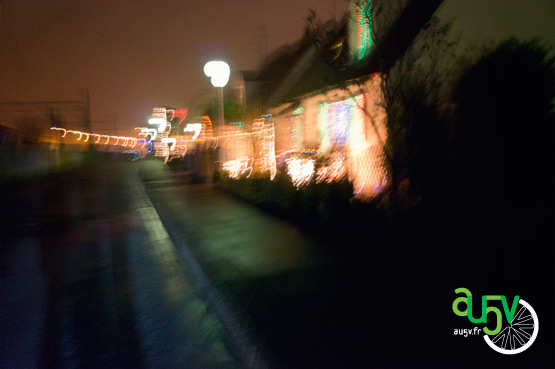 Last week I did something quite ridiculous: I joined au5v on their annual bicycle trip around the neighborhood to see the local xmas illuminations. That doesn't sound very ridiculous in itself but we wore Santa hats, our bikes were decorated, and 2 xmas trees were in the bakfiets and bicycle carrier. And we also played loud xmas music.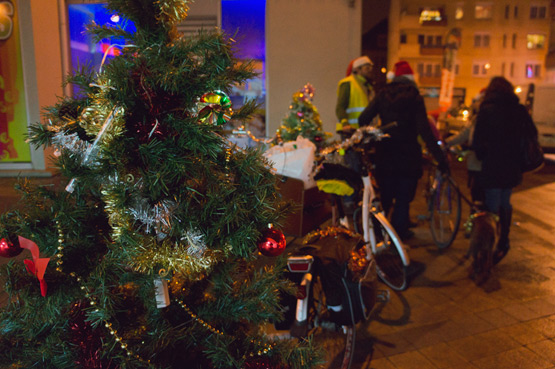 It was raining & cold and the streets were empty. But we spotted a few kitschy & over-the-top decorated houses! Completely different styles than the illuminations at the Place Vendôme where I was the night before…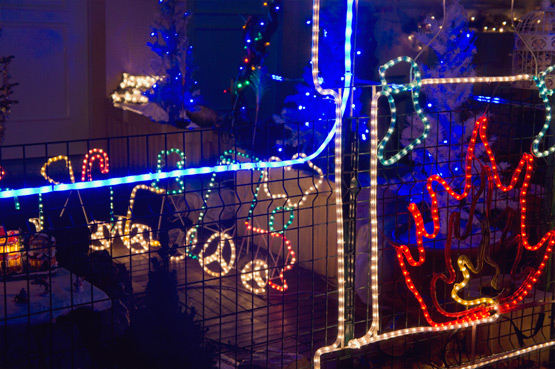 Of course dog Léla joined us on this trip too. With her owner Aurore she will be traveling through South America next year to give support to handicapped kids. Read more about their plans here.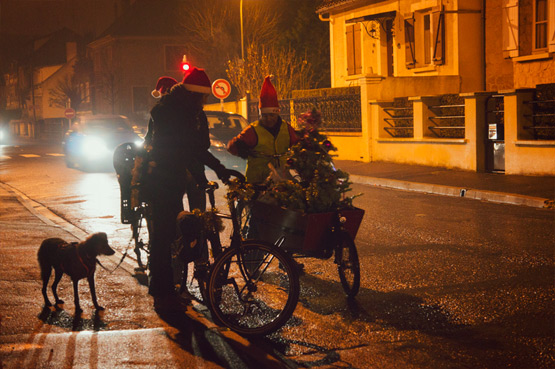 After 2 hours in the cold & rain, it was time for some hot chocolate ( or whisky for some ). It was nice meeting some new fellow Isariens and visit a few neighborhoods where I had never been before.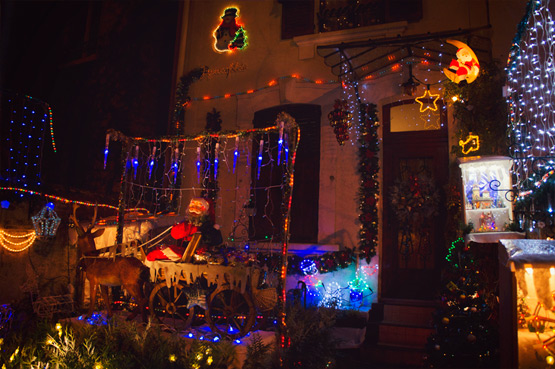 Oh and did you see au5v's new logo in the first picture? Made by yours truly :o)