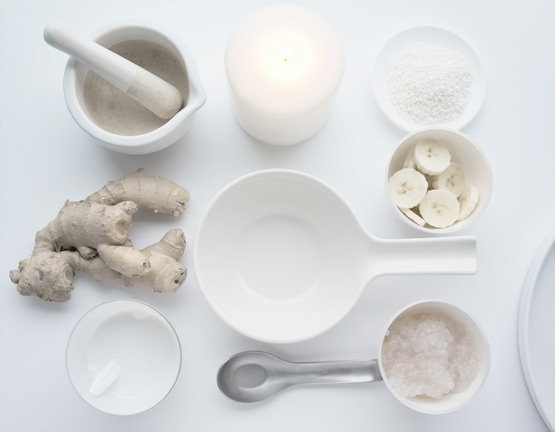 After the past few hectic months, I wanted to create something quiet & soft. And delicious! When I stumbled upon this recipe by Lisa from MakeMyLemonade ( check her cute GIFs! ) I knew this was what I wanted. It's actually one of my favorite Vietnamese desserts with a twist. Very rich, soft and pretty. I just love the texture of tapioca pearls!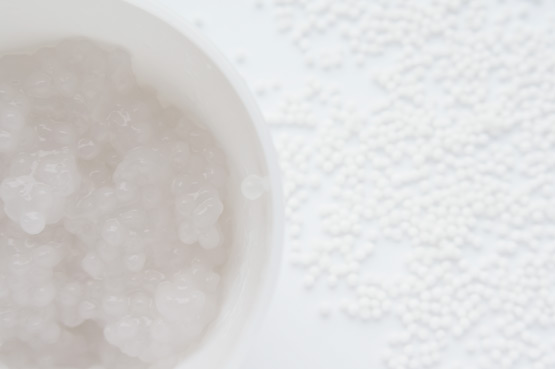 ► You'll need:
200ml light coconut milk
3 tsp milk
1 banana
100g tapioca pearls (at your Asian supermarket)
fresh ginger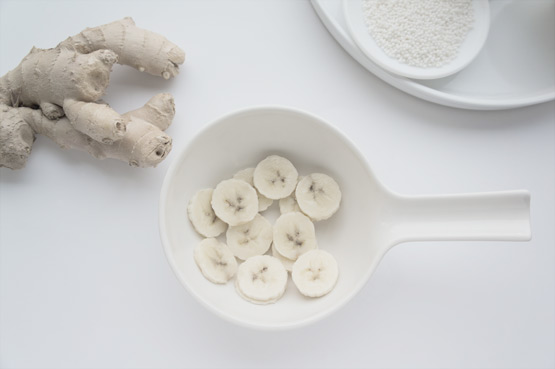 ► Cook the tapioca pearls in water and stir until they become translucent. This took me so long! I read somewhere that you can also soak the pearls in water, so that's what I'll try next time. Sift the tapioca pearls and get rid of the sticky water mixture.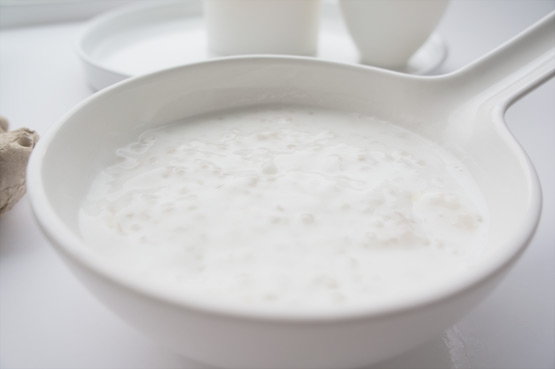 ► Then cook the tapioca pearls in the milk and coconut milk for 3-4 minutes. Grate the ginger above the pan. Pour the tapioca milk over the sliced banana into your bowl or glass. Chill your dessert in the refrigerator before serving. Bon appétit!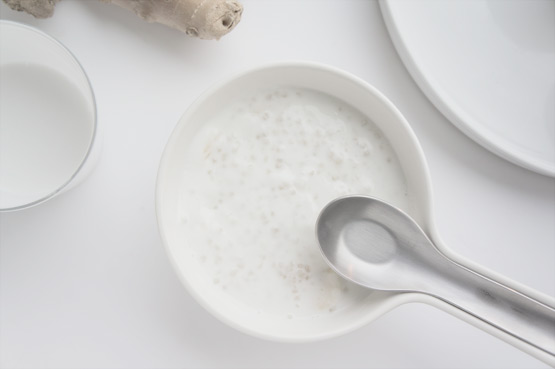 Bowl & spoon by Ineke Hans for Royal VKB