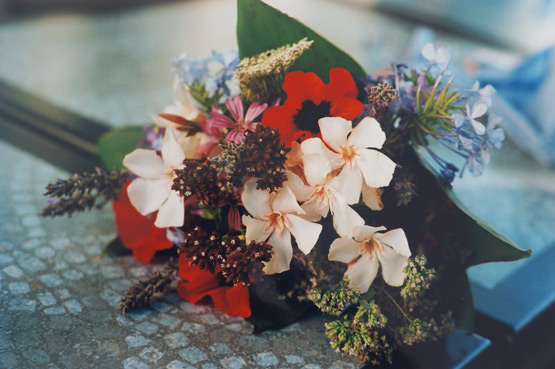 It was a very special week, exactly 12 years ago. We spent a lovely week with family and close friends, enjoying good food & wine, the beautiful Massif des Maures and each others company. At the end of the week, right after the Bastille Day festivities, we were married.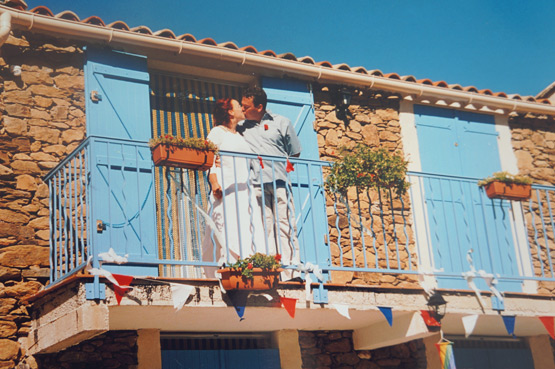 We rented a remote farm in the Massif des Maures ( South of France ), in a silent valley where the braying of donkeys woke us up every morning. A few hours before the ceremony, my father and I picked flowers for the wedding bouquet near the farm and added a few fake poppies. Simple, local and beautiful!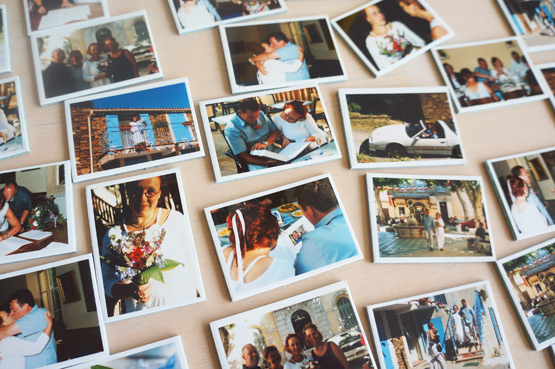 My husband and I didn't exchange official wedding gifts, but I wanted to give him a model of the cool & over-the-top car we owned at the time: a white Pontiac Trans Am ( yeah, Kitt from Knight Rider… ). I couldn't find any, so I crafted one myself on top of a toycar for kids, using self-drying clay, paint, tissue ( for the heart shaped balloons ) and some ribbons.
As you can see, he loved it: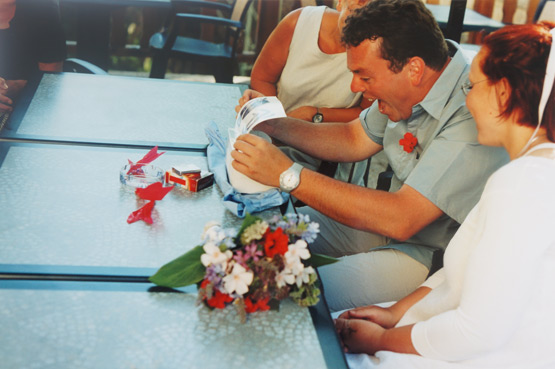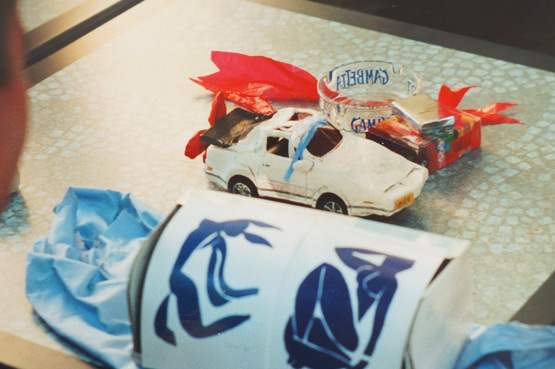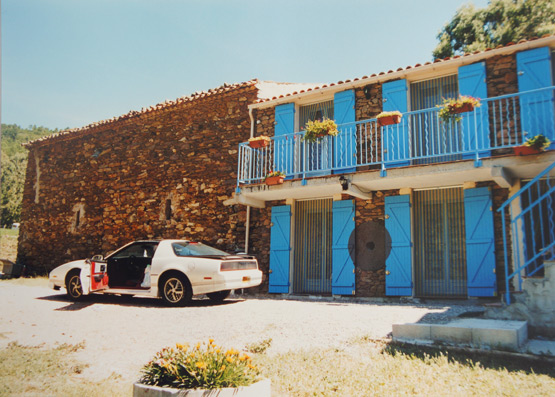 Our wedding week was a very intimate, simple and beautiful celebration. Exactly the way we wanted it to be. But I never imagined it would be so awesome to still be married to this man 12 years later! Je t'aime Robey!