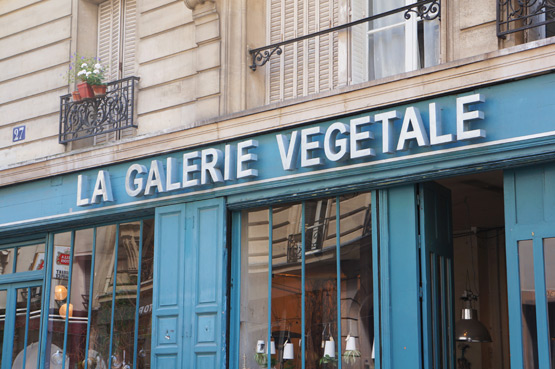 One of my alltime favorite boutiques in Paris is definitely La Galerie Végétale. I'm a sucker for succulents and wandering around this former carpentry workplace makes me really happy.
In this lush green shop you find a unique selection of succulents & cacti, a large diversity of planters ( in reclaimed rubber, ceramics, plastics, zinc, concrete, porcelain… ), paper stationary, glassware, vases, natural home perfumes and cool new designy things.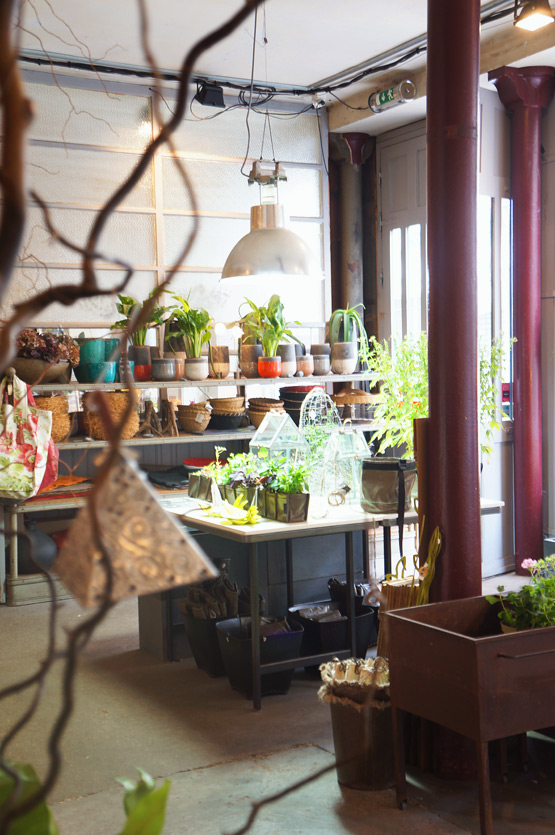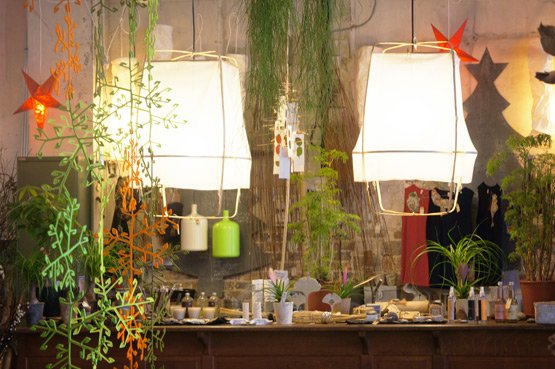 La Galérie Végétale is one of the only shops in France where you'll find the Ashiato animal footprint flip flops by Kiko+. Also check out their website, because every now and then they host special evenings with music & theater performances…
You can even hire the place for an event or get a weekly fresh flower subscription and receive a new bouquet every week. J'adore!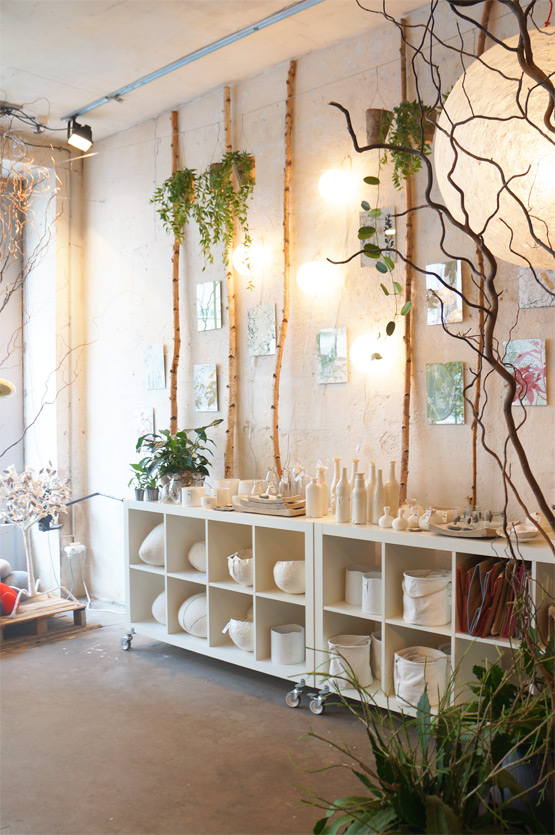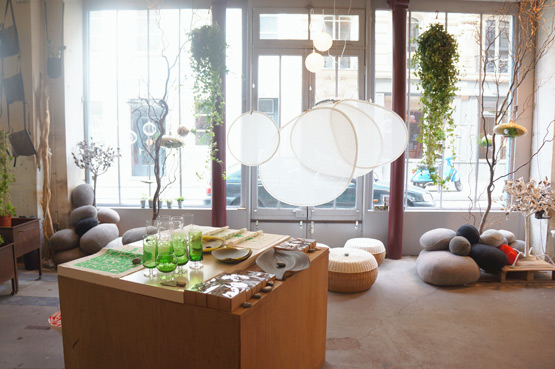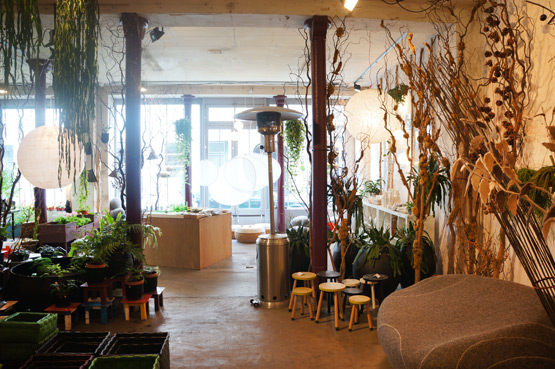 La Galerie Végétale /// 29 rue des Vinaigriers /// 75010 Paris /// +33 (0) 9 54 32 19 68.
Open every tuesday through saturday: 10AM – 2PM and 3PM – 7:30PM.