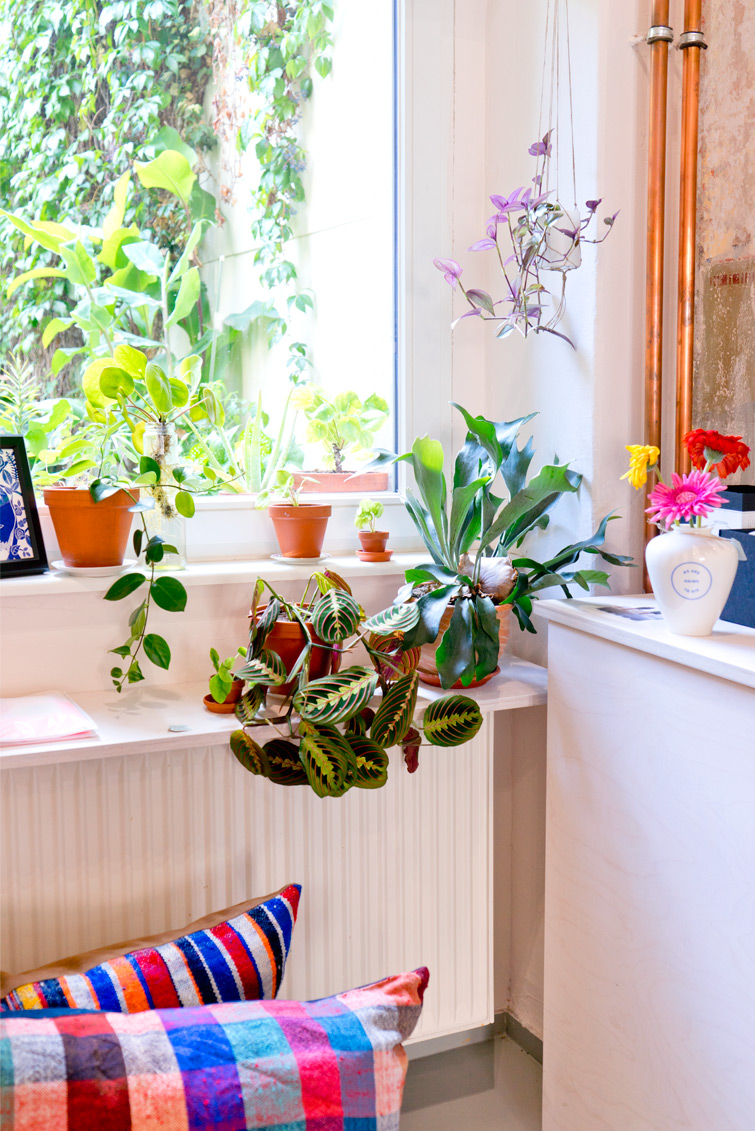 Between working on an urban jungle hangout and styling a jungle rooftop dinner location in Berlin last month, I found this gem of a shop in Mitte. Marianna, the Italian owner of Amodo, created a darling shop with a cool mix of everything I like (and more): plants, color, plywood, and a very personal and artistic style. With her background in the art world, she selected design and interior products from her home country Italy, like the beautiful blankets by LanificioB and the mirrors by Portego design, but also cushions from Bohazel in Berlin, backpacks from Braasi in Prague.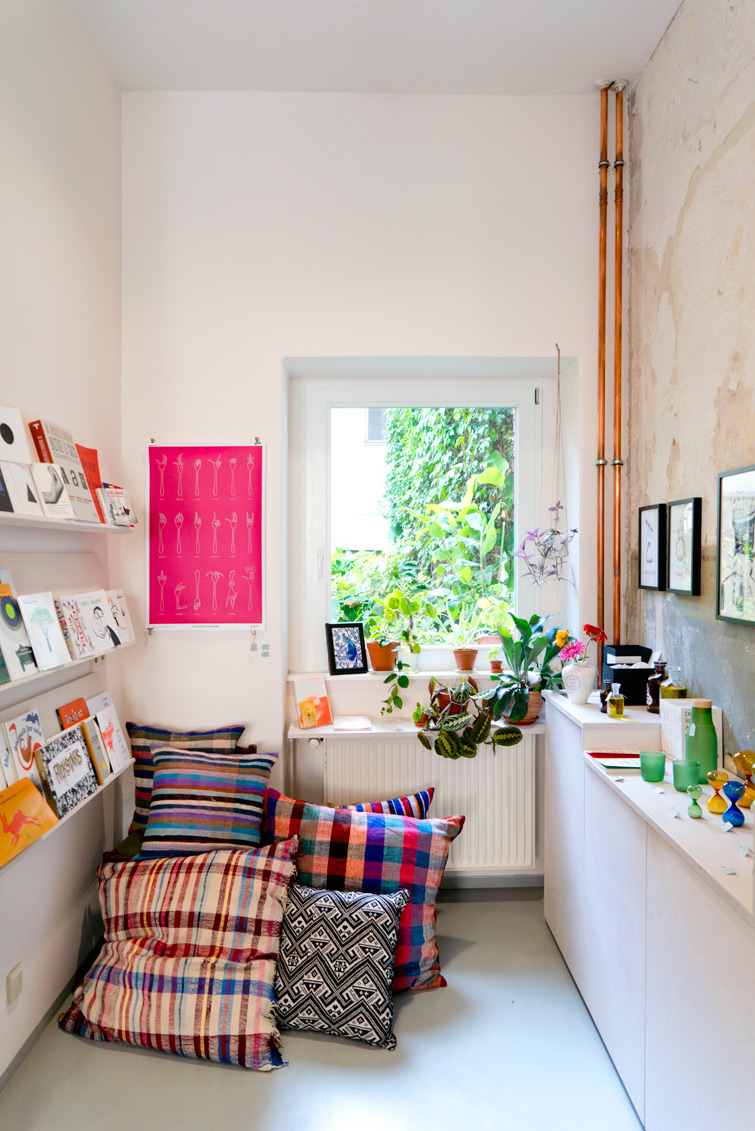 When chatting with Marianna about the plants in her shop and the courtyard that you can see from the shop, she told me she works together with all the neighbords to keep the courtyard as green and beautiful as possible. Have a look: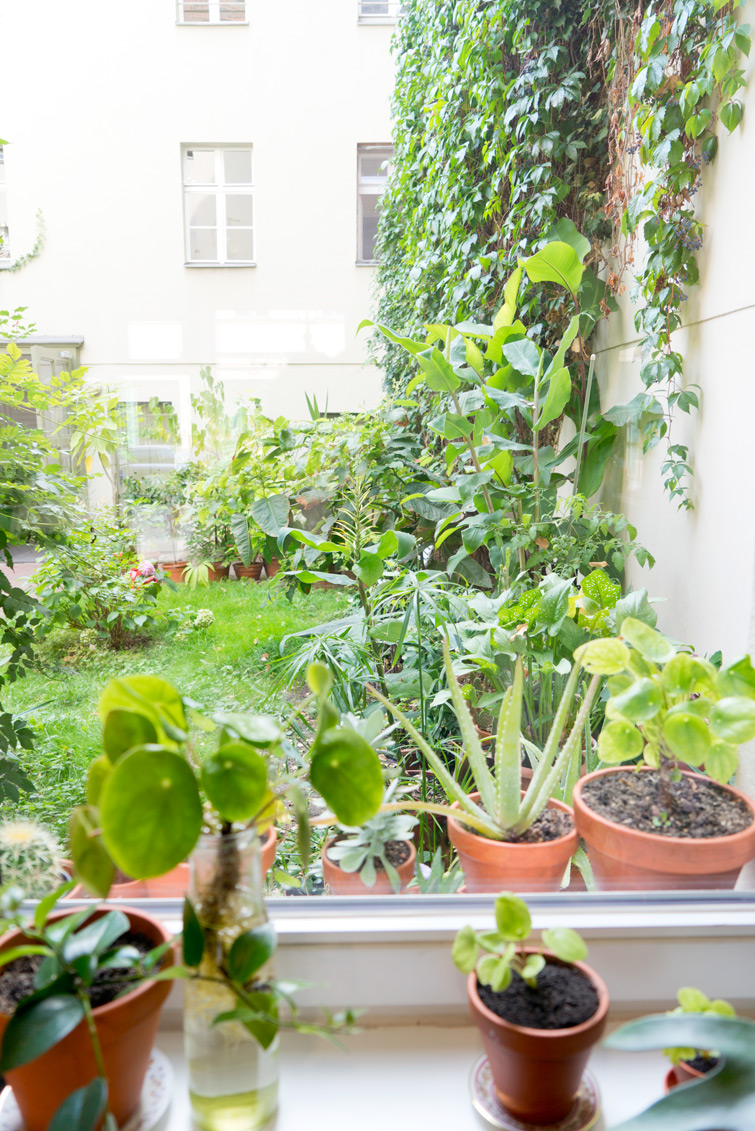 The "green window" in the back is such a highlight of the shop: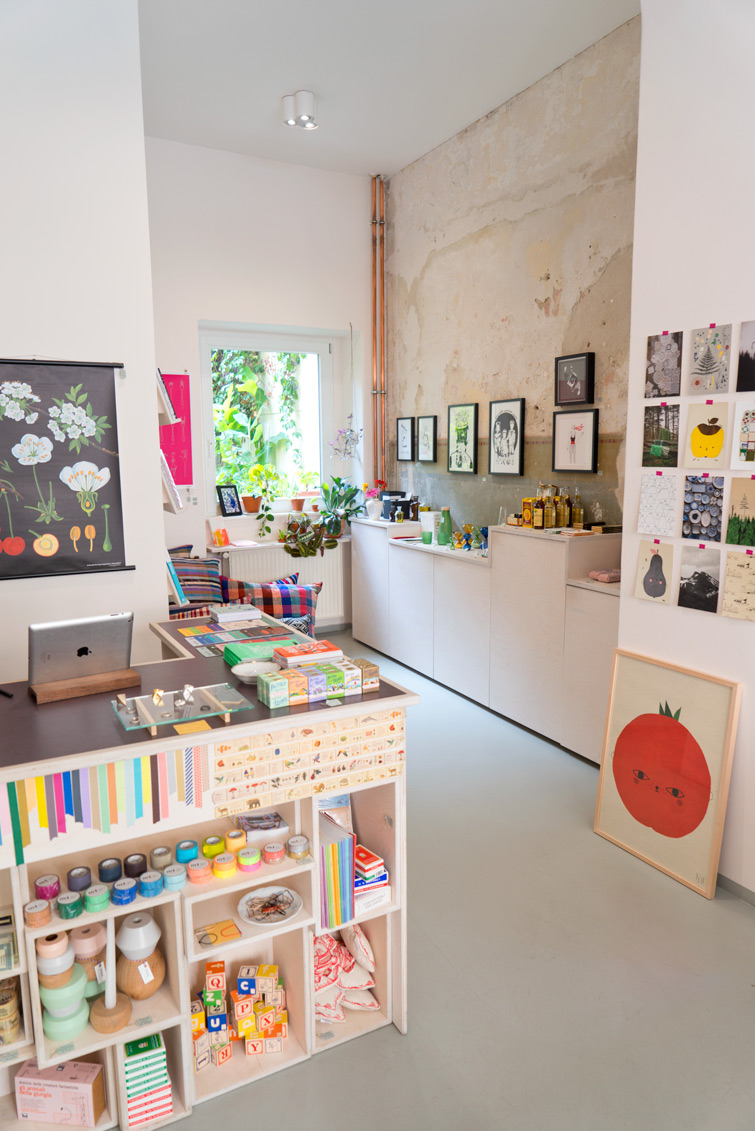 I love that she even sells deliciousness from "home", Amaretti, chocolate and Nocciolini from Italy: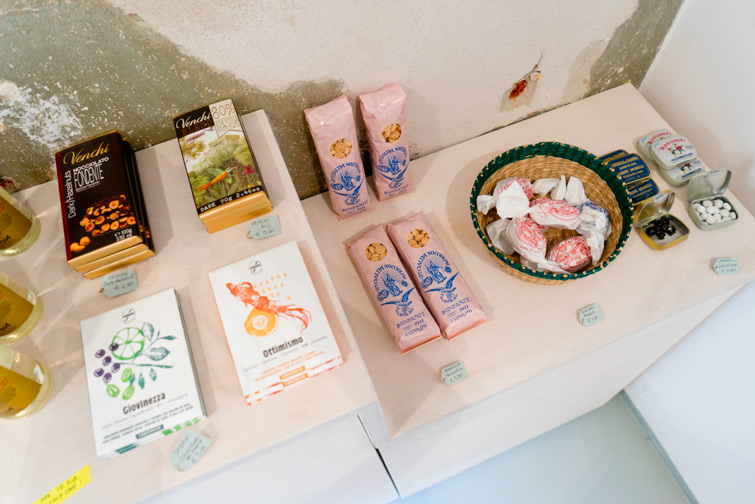 Washi tape, stickers, building blocks and candleholders: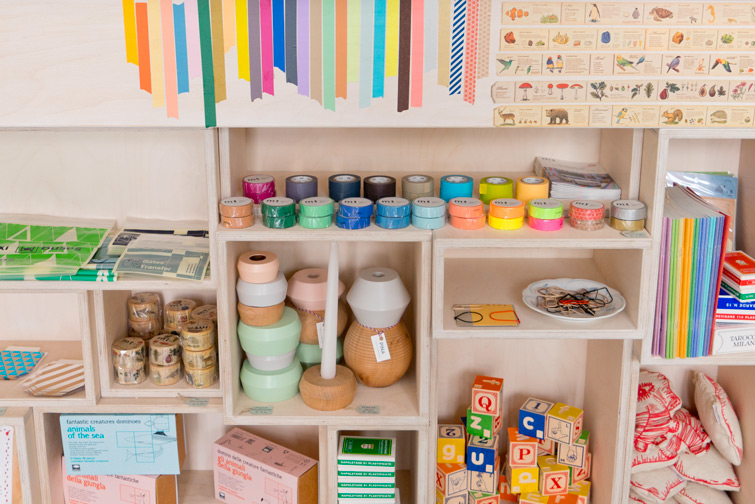 The pink glow on the rough Berlin-style wall, comes from the Bulbo Cynara grow light. A plant light that allows you to grow plants and vegetables in places where they don't get enough sunlight. They also come in handy to keep your plants happy in the darker winter months.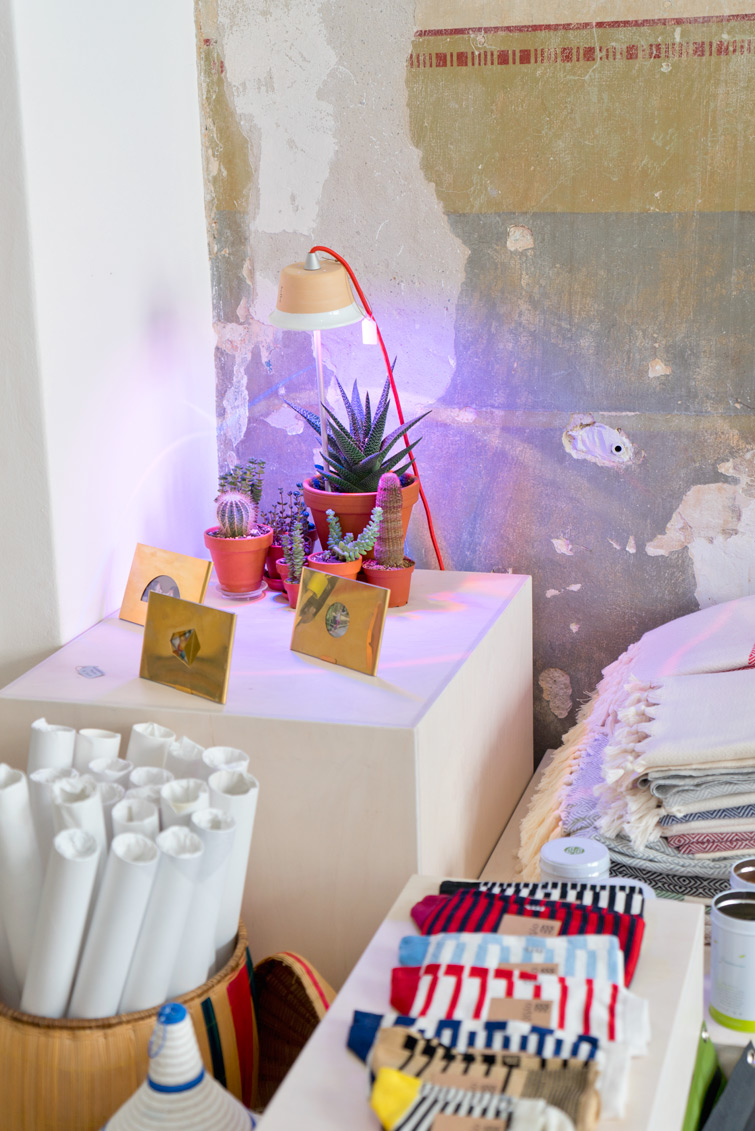 Cups, pins, notebooks, cushions, artwork, jewelry, puzzles, fountain pens, plant accessories…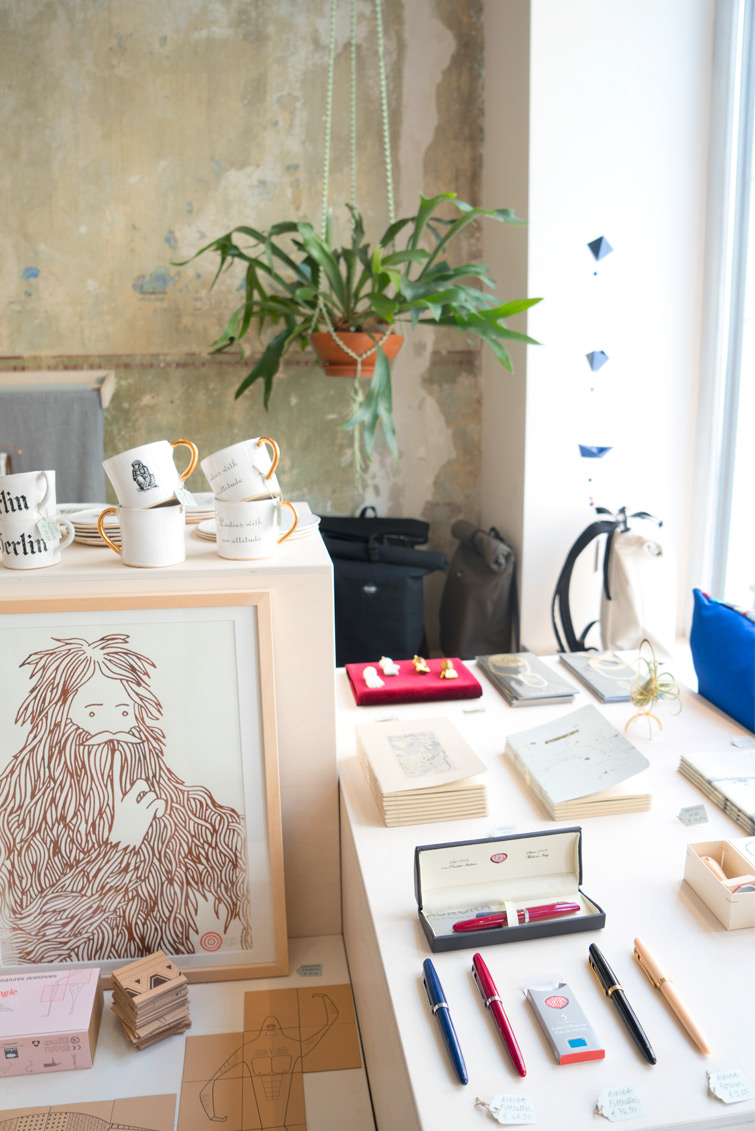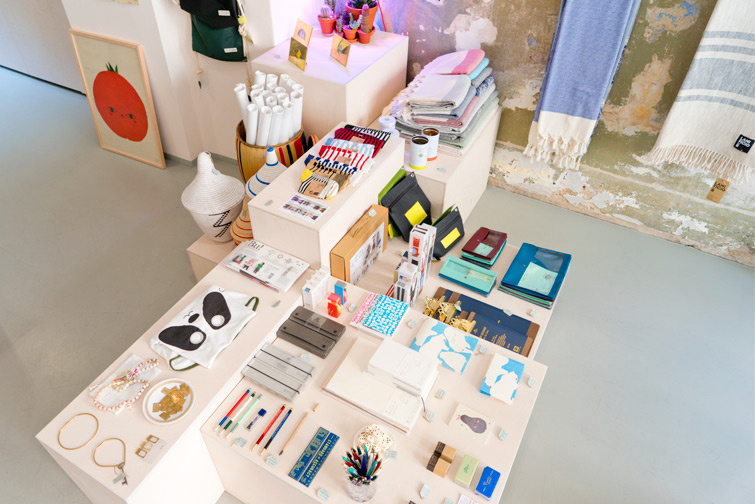 And Amodo doesn't only sell beautiful objects, the space also feels very quiet and peaceful. Even in the middle of a bustling city like Berlin. And all the products come with interesting stories, because that's what Amodo is all about as well. Telling the stories behind all the cool design brands represented in the shop. It's eclectic and personal, very well curated and different from the many many concept stores that you can find on every streetcorner nowadays.
Beautiful throws and blankets by LanificioB: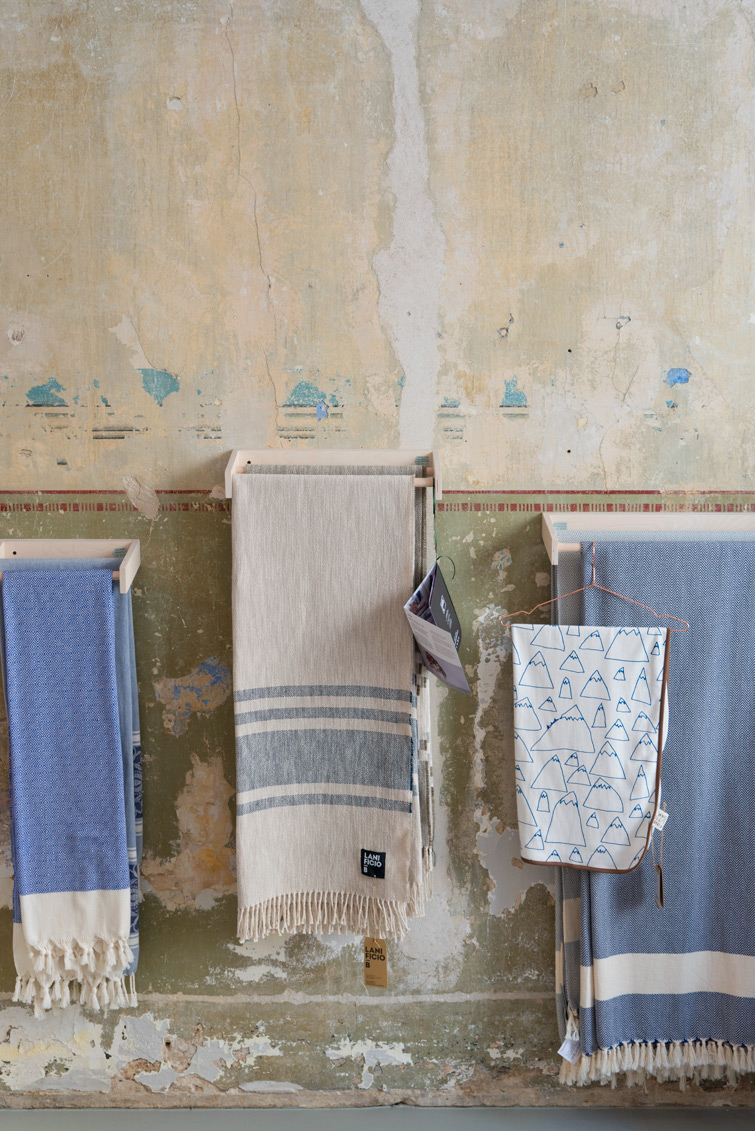 Botanical artwork, ceramics, home perfumes, books, that cool hand mirror by Portego design, jewelry, soaps and more… I warmly recommend to visit Amodo when you're in Berlin! You won't leave the shop empty handed 😉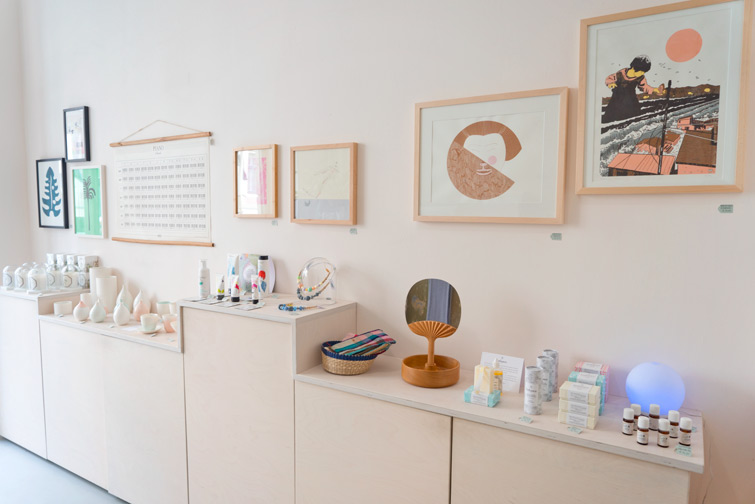 Amodo Objects & Stories /// Linienstr.150 /// 10115 Berlin-Mitte
Open from Monday through Saturday from 11:00 to 19:00