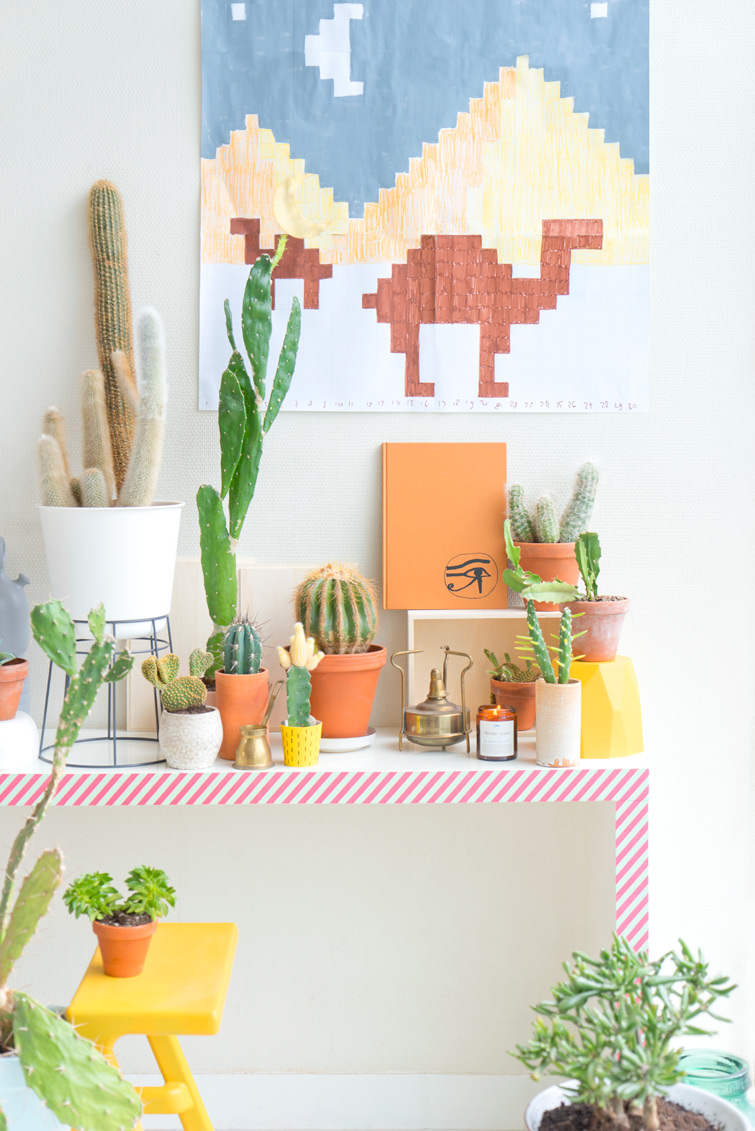 Today I'm taking you to Egypt for the October Edition of Urban Jungle Bloggers. The topic Plant Still Life "desert made think of the last time I was in a real desert. Which was more than 16(!) years ago in Egypt. That is if you don't count the numerous times I visited the desert-greenhouses in botanical gardens ;). Robert and I were in Egypt during the Millennium Concert at the Giza pyramids near Caïro. Jean Michel Jarre produced a giant concert & show called the Twelve Dreams of the Sun. I remember we drove into the desert, which is rather close to the suburbs of the city, and our car was checked for bombs with mirrors, dogs and security personnel. In what felt like the middle of the desert we had to pass through a security portal. So much changed in 16 years, this was pre-9/11 and in Europe we were not used to these strict security checks.
We passed from 1999 into the new millennium, with an incredible show with thousands of musicians, dancers and my favorite part: the children that formed a long procession with lights. One of the most surprising details was that it was cold in our tent in the desert and when we drove back to the city it started to rain. Not quite what I expected a desert to be like.
Anyway, let's go back to my styling for today's Urban Jungle edition: I gathered my most desert-y plants and mixed them with objects in a neutral, terracotta, yellow color palette. Not my usual style, but I liked playing around with them. One of the many many books we have about Egyptian history, had this perfect colored cover hidden under its protective jacket. I also added a few souvenirs we brought home 16 years ago, Turkish coffee pots, an oil lamp and I recreated the Rue du Caire mosaic that I spotted in Paris the other day.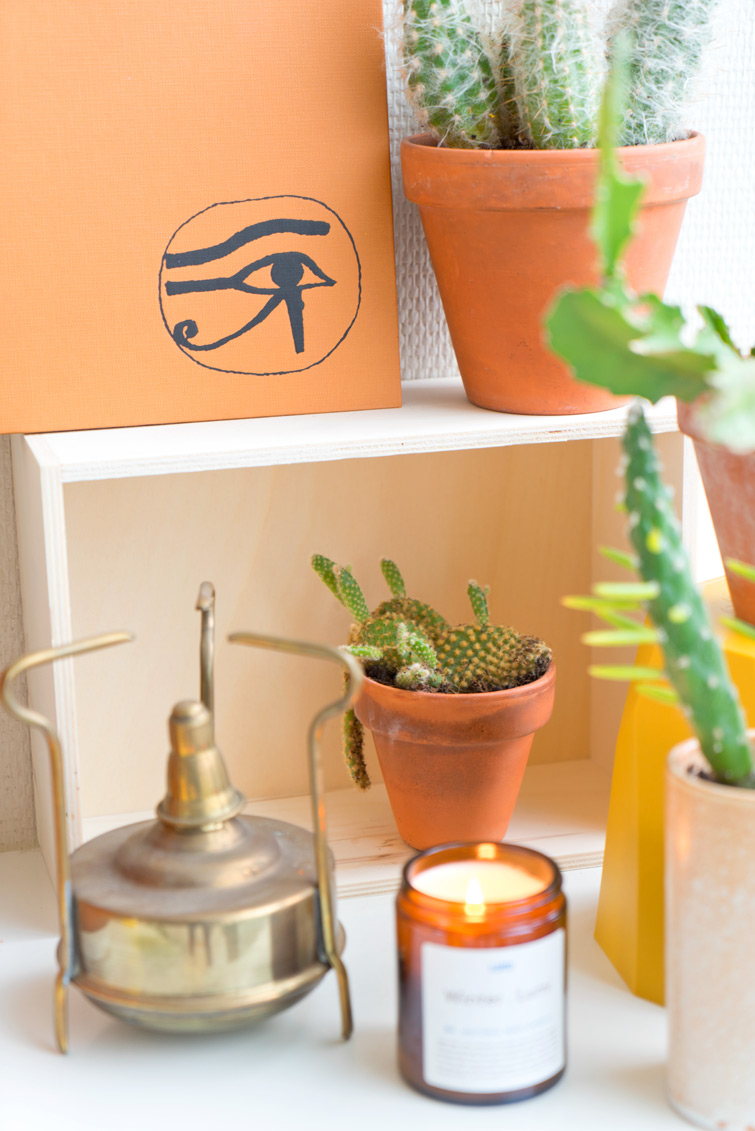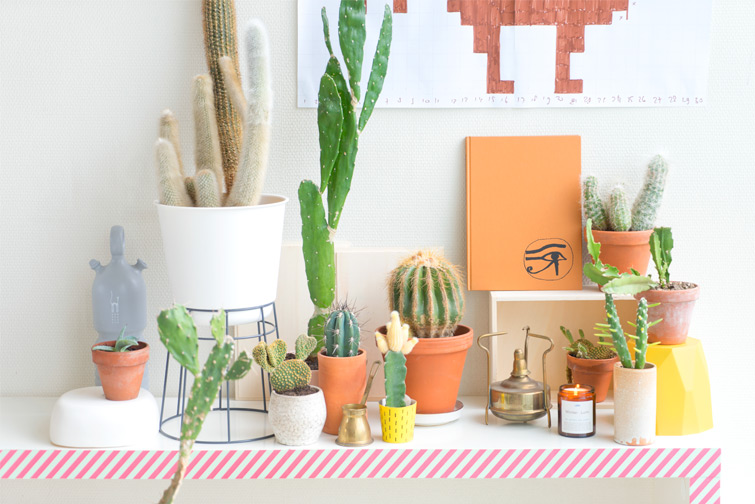 Four years I wrote about our trips to Egypt on my blog… with scanned analog photos. It's crazy how so many things have changed so tremendously (digital photography, security) and so many things are still the same (like my partner). And I suppose Cairo is still a very very loud city.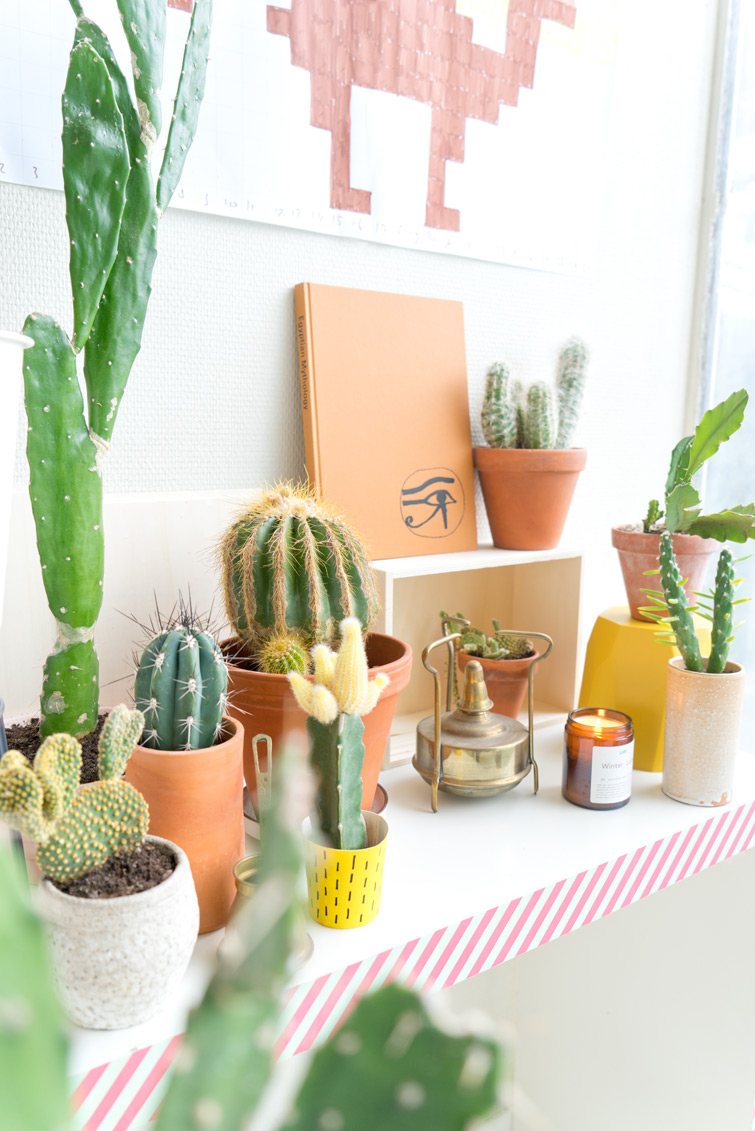 One of my latest "desert"-y plants that I added to my collection, a group of Cleistocactus strausii also known as Silver Torch cactus: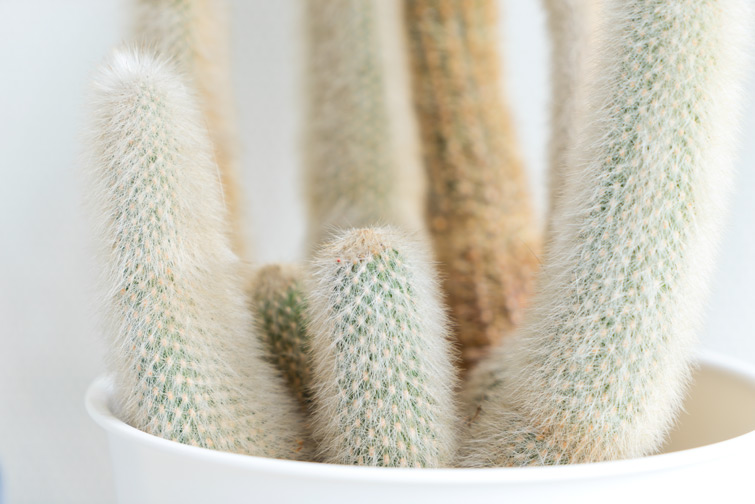 Below you see one of the 6(!) Turkish coffee pots that we brought home… we never used them since but I don't really want to get rid of them either. Maybe just keep one and give away the others?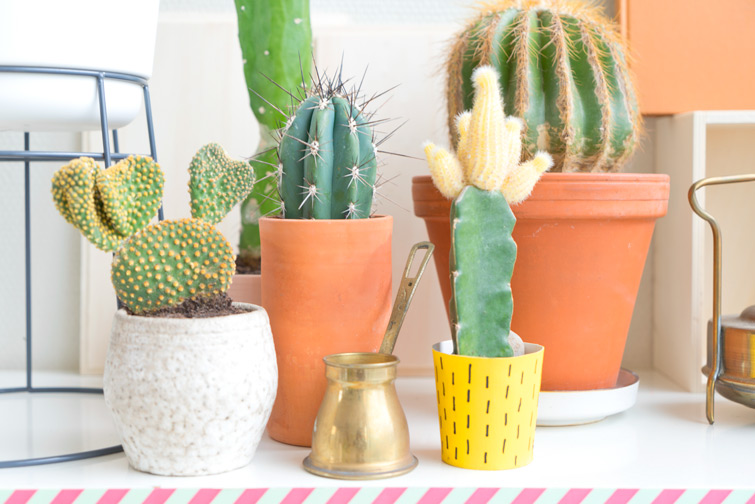 I'm very curious to see how other Urban Jungle Bloggers interpretate this Still Life Desert theme. I suspect there will be quite some cacti, sand and maybe even some dessert? Let's hope so! Do you ever create vignettes at home with your plants? Show us with the hashtag #urbanjunglebloggers

Urban Jungle Bloggers is a monthly series hosted by 2 bloggers: Igor (Happy Interior Blog) and Judith (JOELIX.com). Every month we share ideas to create an urban jungle through styling ideas, DIYs and green tips & tricks. You can find additional inspiration on our Urban Jungle Bloggers Pinterest board and keep up-to-date via Facebook or Instagram. Want to join? Find out how on our website and use #urbanjunglebloggers on twitter and instagram. Let's bring some green into our homes and blogs!