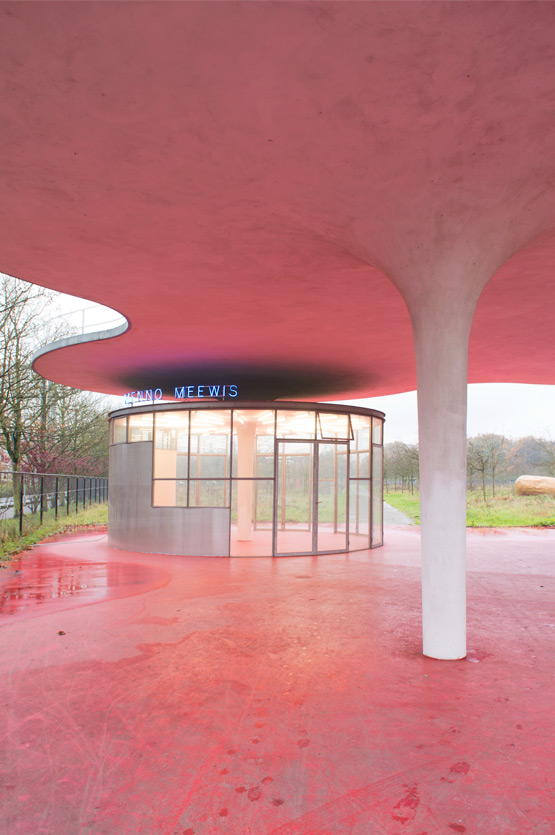 This weekend I was in Antwerp with my family and besides some shopping, we spent an afternoon at the Middelheim Museum park. Even though it was wet and cloudy, it was lovely to stroll around the Museum park. This curvy red, white, pink building is one of the entrances of the park. At first I thought it was a vintage gas station, just like the Brabant Service Station. But when I looked up close, the name of the building, the Artist's Entrance, made sense.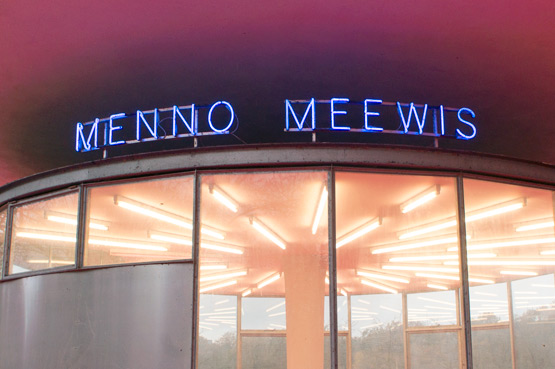 Dutch artist John Körmeling built the Artist's Entrance in poured concrete and glass between 2004 and 2012 as one of the 9 entrances of the park. The neon letters emphasize some artists' names that are featured in the Middelheim Museum park. The concrete roof is white, but the bright red floor reflects on the ceiling which gives it this wonderful gradient glow.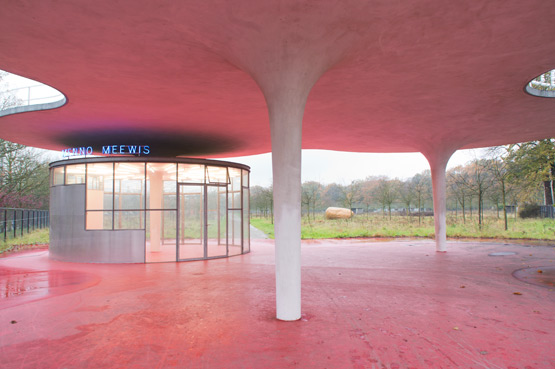 I love how the building is so tongue in the cheek: it's a nice sheltered entrance, the perfect place for an exhibition opening for example (you could show some smaller art pieces in the glass "room"!), it has beautiful curves and a bold color, it includes nice letters and neons and the proportions are really good. It's on the border between architecture and art, a place that I can truly appreciate.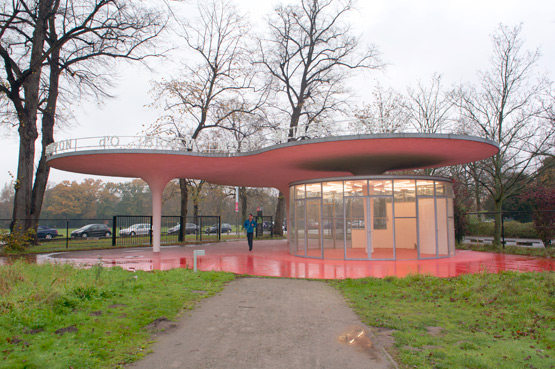 A little bit of Vegas on top of the roof: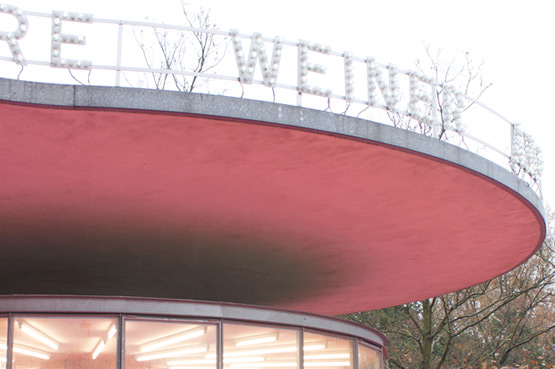 A perfect pink gradient: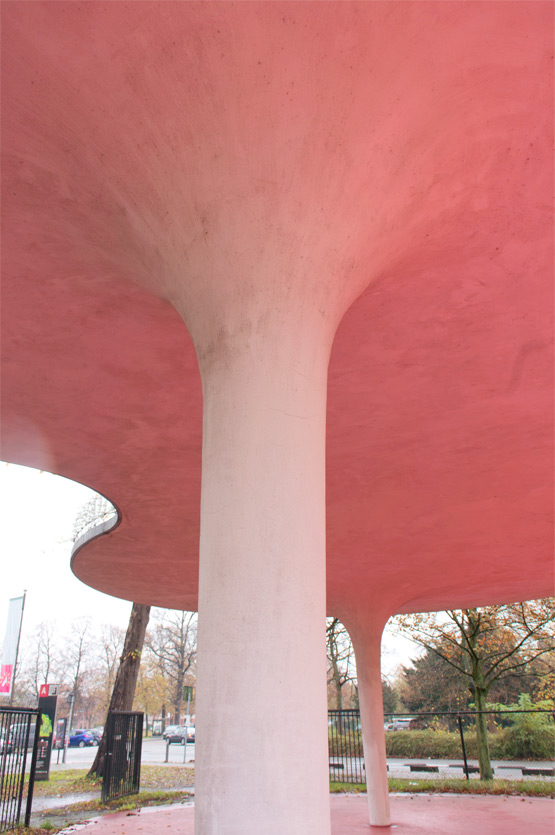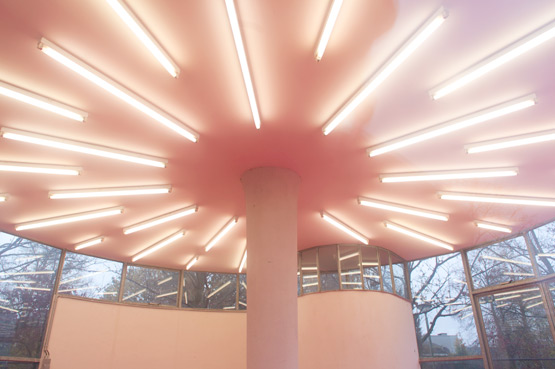 Names of artists with sculptures in the Middelheim Museum park are featured on the roof: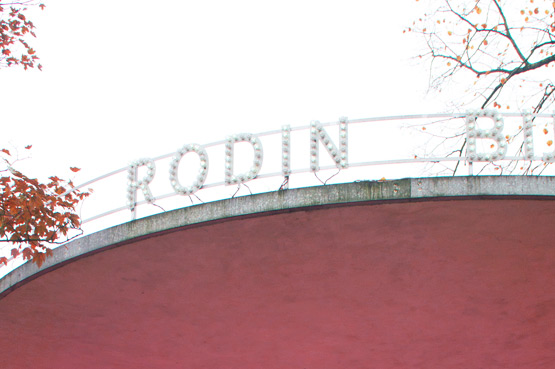 Middelheim Museum /// Middelheimlaan 62 /// 2020 Antwerpen /// +32 3 288 33 60
open tuesday to sunday from 10:00 to 17:00 (longer in the summer) admission free