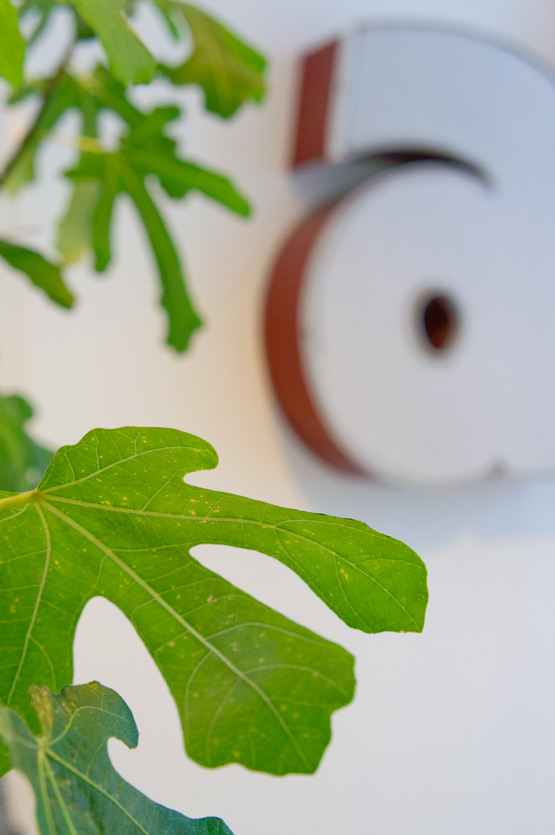 The days are so short this week that I almost considered taking these pictures in the middle of the night. It could have been a nice experiment, but well… I need my sleep 😉 In a cosy and green bedroom of course! After Igor and I decided upon this month's Urban Jungle Bloggers topic, I realized we don't have plants in our bedroom. It's too dark for plants because of the blackout blinds and I like our bedroom white and simple.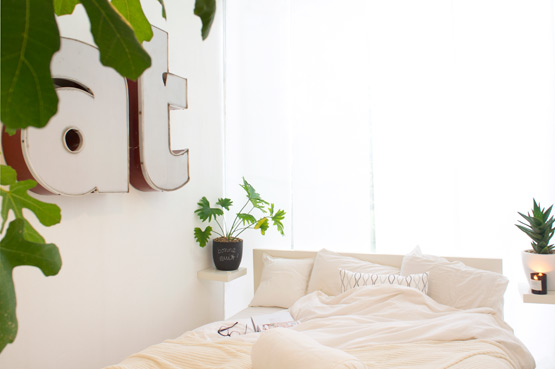 So in stead of our bedroom, I added some plants to the guestroom. I'm rarely in this room, only to change the bed sheets when friends or family are here, but it's actually quite a nice place to keep some plants during the winter. Last week I moved all my plants from the greenhouse to their winter storage and some to the apartment. The top of our library is one big jungle now. I didn't find a place for my sad fig trees and I hope the guestroom will make them happy again. Maybe it's the size of the pot, maybe I don't water them enough (because I'm so afraid to overwater them, like my now-dead olive tree). If you have any tips, please let me know! Look how sad: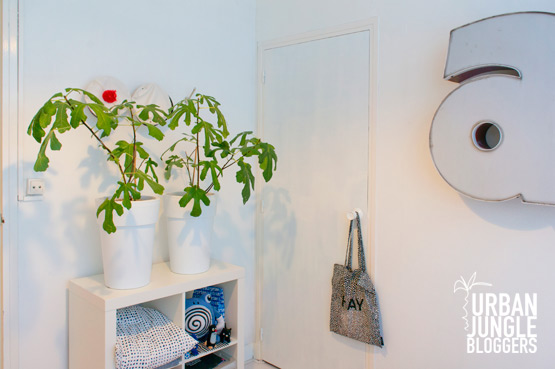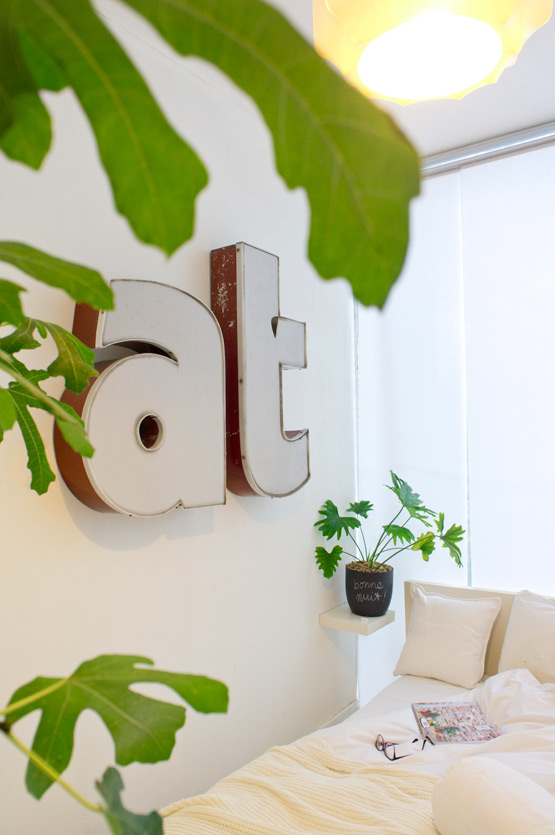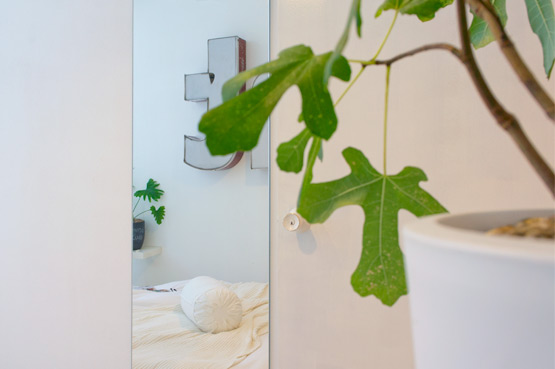 And I also want to show off my "new" Philodendron bipinnatifidum plant. It's one of the very very few plants that survived the severe winters in the greenhouse. The other day I read that they are fairly easy to propagate, so I pulled it from the ground and planted it. I like how their leaves have this instant jungle fever. We'll see if he likes it here…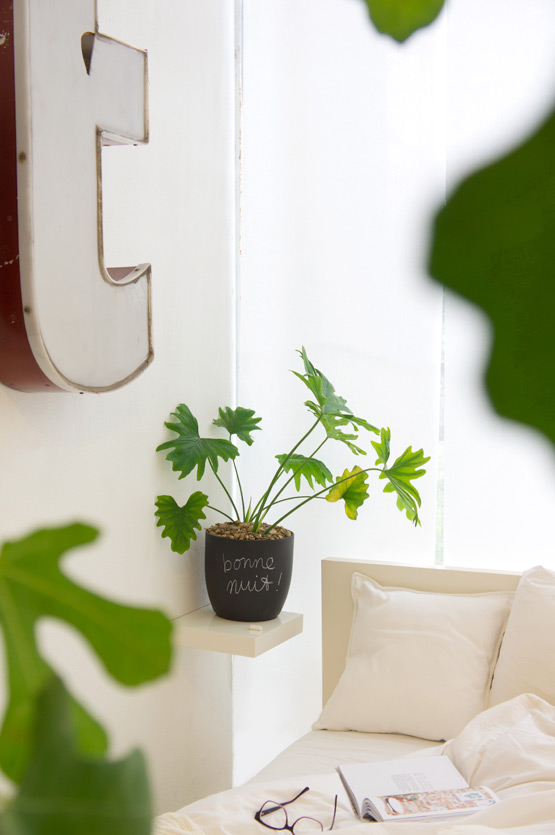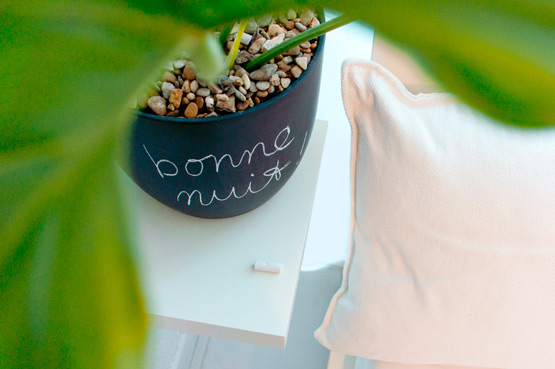 Do you keep any plants in your bedroom? Some plants are excellent air purifiers, which is extra beneficial in your bedroom, so it's worth to play around with them and make your bedroom extra cosy and green!

Urban Jungle Bloggers is a monthly series hosted by 2 bloggers: Igor (Happy Interior Blog) and Judith (JOELIX.com). Every month we share ideas to create an urban jungle through styling ideas, DIYs and green tips & tricks. You can find additional inspiration on our Urban Jungle Bloggers Pinterest board and keep up-to-date via our Facebook page. Want to join? Find how on our website and use #urbanjunglebloggers on twitter and instagram. Let's bring some green into our homes and blogs!

► Fore more cosy and green bedrooms, check out the gallery!