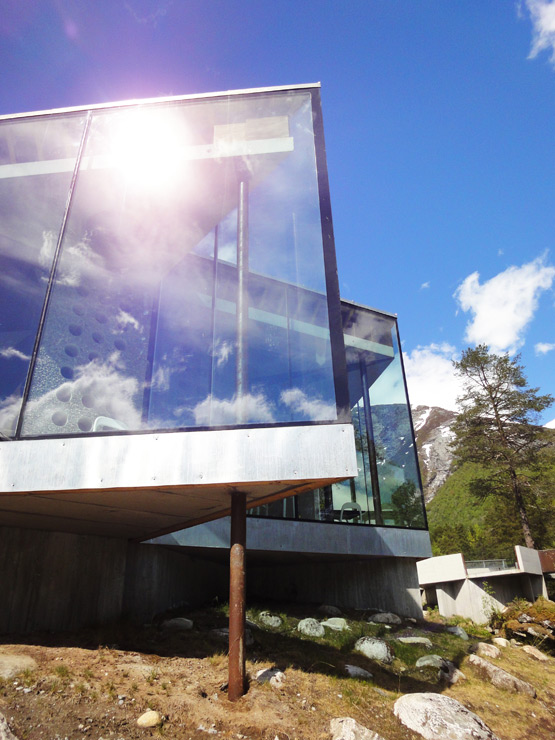 After Denmark & Sweden, we arrived in Norway! My stepson Nick prepared us: this would be one of the most beautiful countries ever. And he was right: it was amazing.
Quite unprepared we drove from Sweden to Geiranger where we rented a small cottage. The direct road to Geiranger had only opened the week before & on both sides of the road were these huge walls of packed snow. Impressive!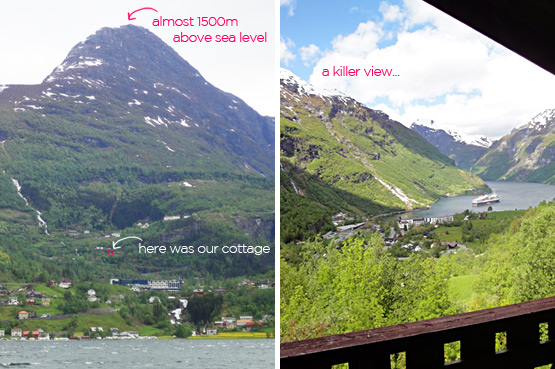 We knew that our cottage would have a view on the Geiranger Fjord, but we didn't expect it would look so stunning! Unfortunately huge cruise ships somewhat spoiled the view. Every morning they would dock in the Fjord, drop off all their passengers with smaller boats. And all day, tourist buses would drive up and down the mountain to bring them to the panorama lookout.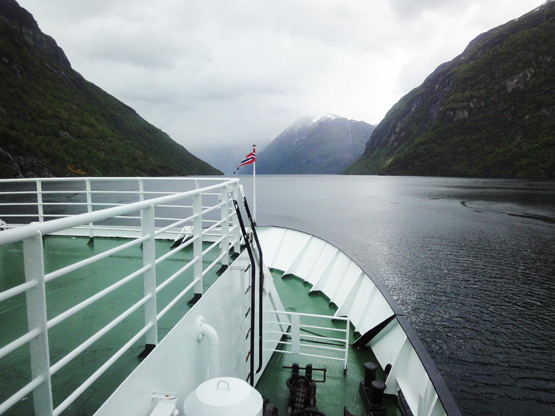 To admire the fjords up close, we took a ferry from Geiranger to Hellesylt. Which was hell. We thought it would be nice to visit the village & take the next ferry back to Geiranger. We strolled around the tiny village, with 1 museum with a giant polar bear & a gas station when it started raining. Pouring rain. After 2 boring hours in Hellesylt we went back to the ferry harbour. But it was off season. The next ferry wouldn't arrive for another 2 hours…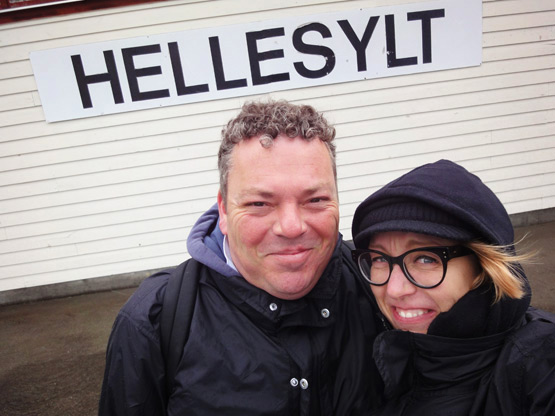 The next day we went for a ride along the Trollstigen mountain road. Driving through the mountains is not my cup of tea ( I get car sick ), but this was breath taking! The clean air in Norway really helps, it feels so healthy. The water is pure & the views from Gudbrandjuvet café are stunning, and so is the building ( see first image above ). I would love to sleep in the Landscape Hotel!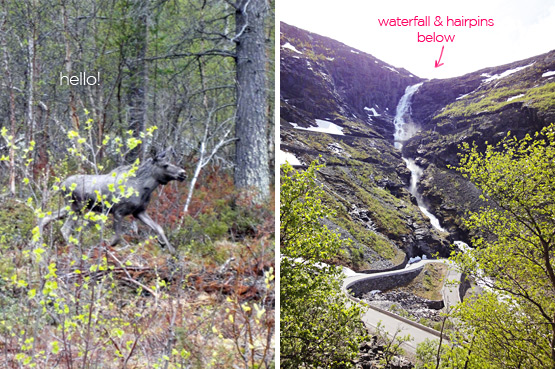 In Sweden we didn't see a single moose… but 5 minutes after passing the border with Norway we saw our first. After the moose in Into the Wild I was a little scared, but they're very shy.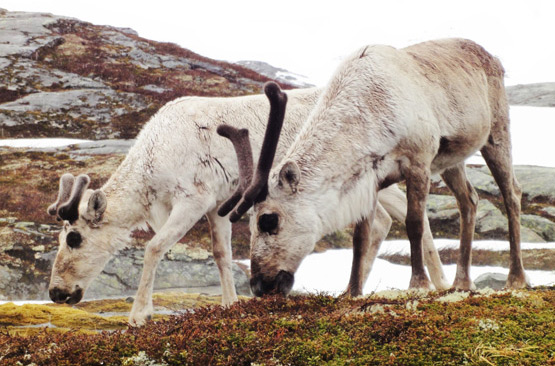 On our way to Oslo for the last chapter of our road trip, we crossed Jotunheimen National Park. What a pity we couldn't spend more time here. It felt like we had landed in a National Geographic documentary. A herd of reindeer passed just in front of us. Wow…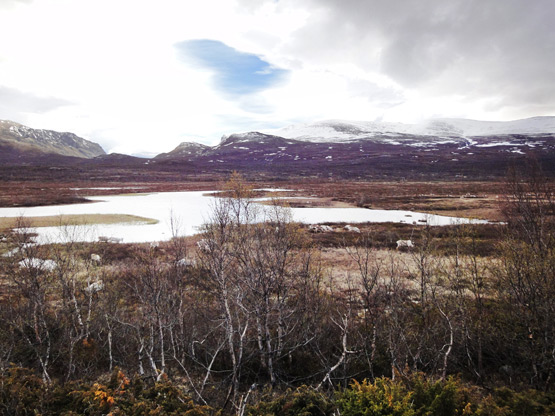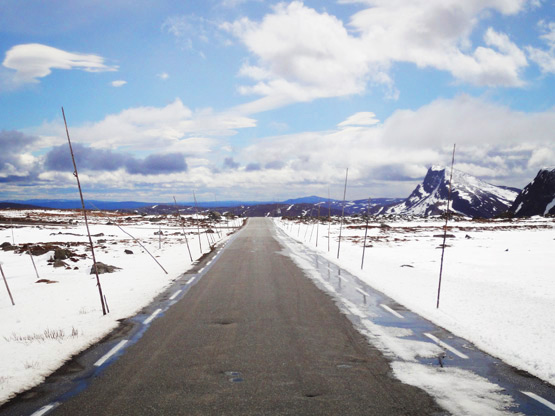 The contrast with a city like Oslo couldn't be bigger. For my highlights of Oslo head over to Bloesem.
We stayed in the Comfort Hotel Express, which has a cool brekky hangout & very kind staff, but their sister hotel Comfort Hotel Grand Central looks even better.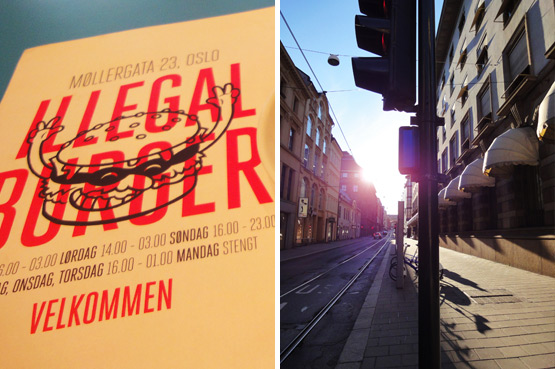 Hungry in Oslo? You'll find the best burger of the city ( & a delicious blåbær smoothie! ) at Illegal Burger. Yummy! We will definitely go back to Norway. There's so much more to discover…
Have you ever been in Norway? What did you like best?