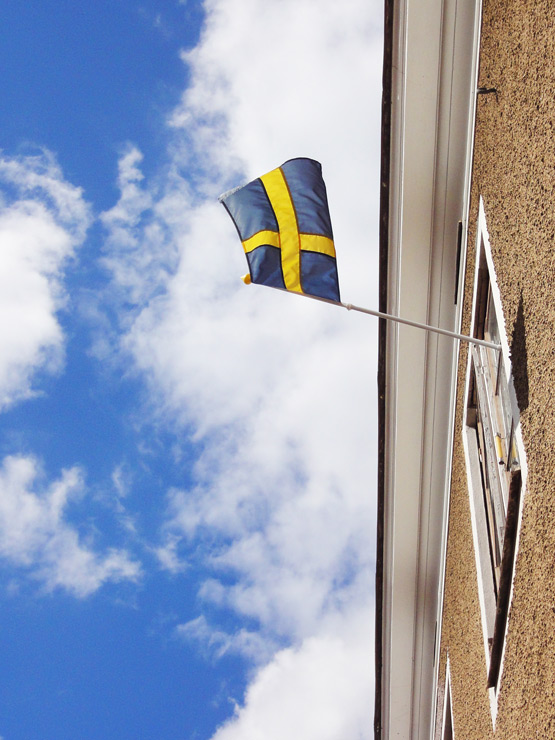 Last year I already wrote about our trip to Sweden on Bloesem but today we're going back! Our visit to Sweden was part of our roadtrip to Scandinavia in may 2011. We had great weather: lots of blue skies & sunshine.
We left for Scandinavia ( Denmark, Sweden, Norway ) without too much preparation. We had an idea of the itinerary and booked some AirBnB's, Stugknuten & a ferry along the way. But we didn't plan what to see & do. Oh wait, yes we did: on our list were Legoland and visiting friends in Denmark.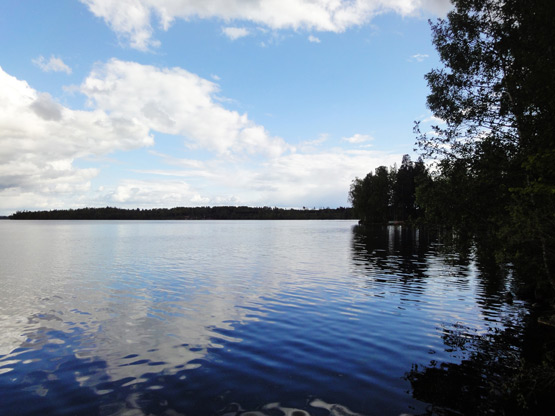 Sweden turned out to be super cute & more normal than I expected. The landscapes are beautiful without being dramatic, the houses are ultra cute and stylewise there's more than "just" Ikea.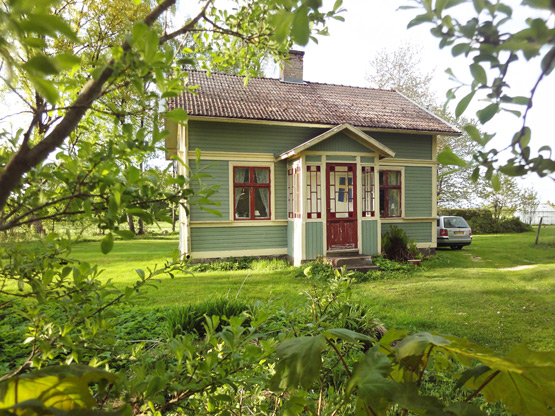 In Småland, in the South, we rented a dollhouse from a farmer. So much in the middle of nowhere that we were unable to find it. The farmer hardly spoke any English, which is quite rare in Sweden I think, but his son helped us out on the phone. In the neighbourhood we visited Eksjö and a few different lakes.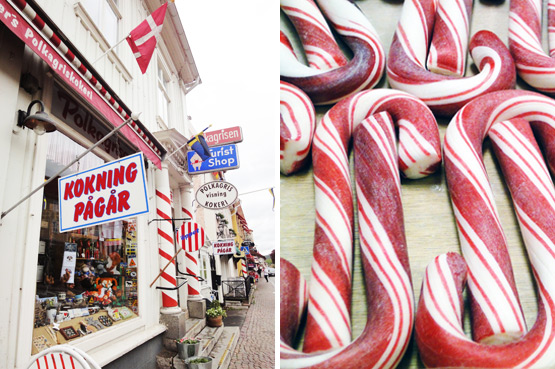 On our way to Stockholm, we stopped in Gränna, where the famous Swedish candy is made. It's a touristic little village, but I HAD to see how the candy was made. The unfinished peppermint candy has a beautiful pearlish color. Lonely Planet suggested the only thing missing in Gränna are the Oompa Loompas. So true! Of course we stocked up on polkagris canes as a souvenir for family & friends.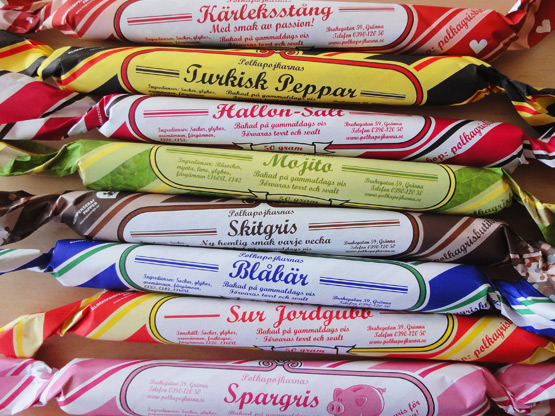 After a few great days in Stockholm ( which needs its own blogpost ) we spent our last few days in Sweden near Vansbro, roughly between Gävle & Hamar ( in Norway ). It's in the middle of Dalarna county where the famous horses come from.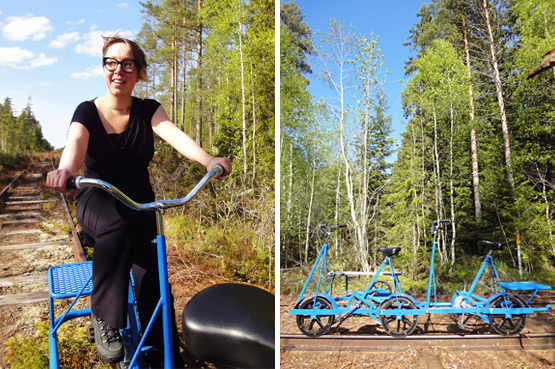 If there is one activity that you should try in Sweden, it's railbiking. Yes, it's all in a word: biking on an old railway. We were the first of the season to bike on the railway, so it was a little adventurous with some trees and plants growing over the railway. But it was the coolest thing ever. I grew up in Holland and have been riding bikes all my life. Even in France, where it's not always very safe to do so. But I like it so much!
Anyway, I loved the fresh air, seeing noone, no trafic, going straight through a forest, over a bridge ( yes I shrieked! ), past a few lakes. Then we turned around the bike, put it back on the rails again and rode back to where we came from. So cool!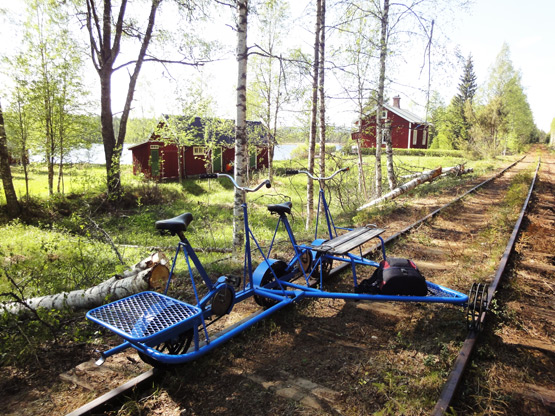 More next week as I'll take you along to… Egypt!