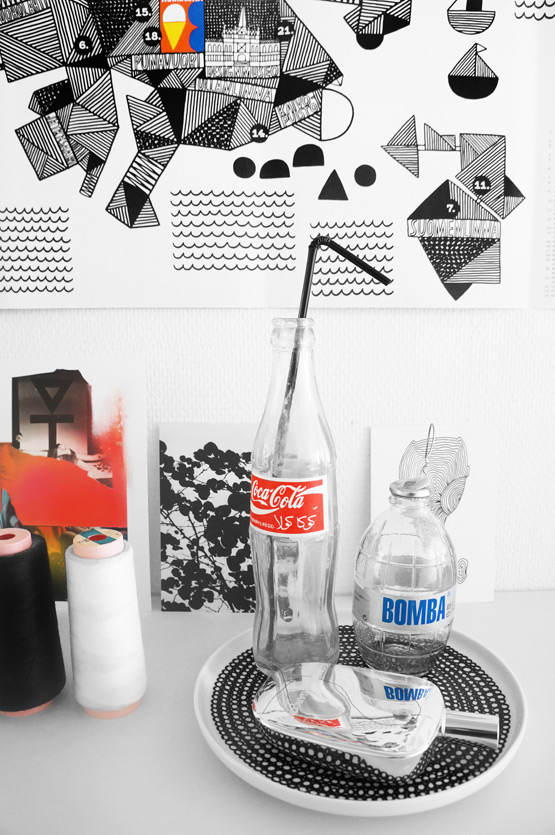 Finland is placed very high on my places-I-want-to-visit wishlist. And not in the last place because of Marimekko. I remember my mother wearing a Marimekko shirt & skirt in the 80s. They were made with the softest jersey and had a timeless fit.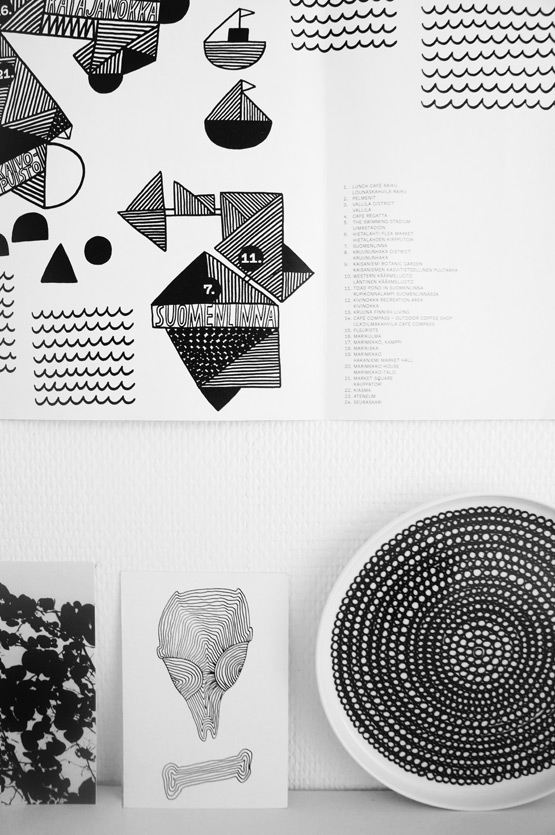 When in London I picked up a free copy of the Marimekko Helsinki map at the Marimekko store near Bond Street. I finally hang it on the wall last week because I really like it. It's a beautiful graphic drawing of Helsinki with a few pops of color: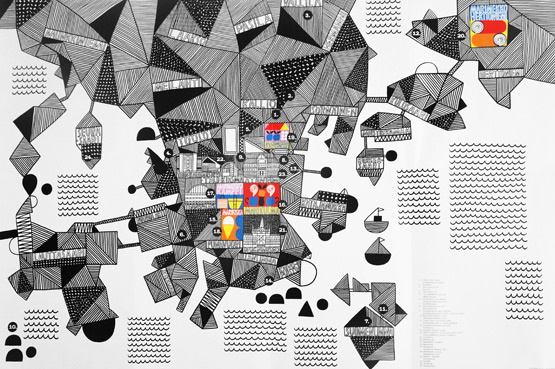 The map takes you on a journey through the hometown of Marimekko: Helsinki. You can find the digital version of the map right here.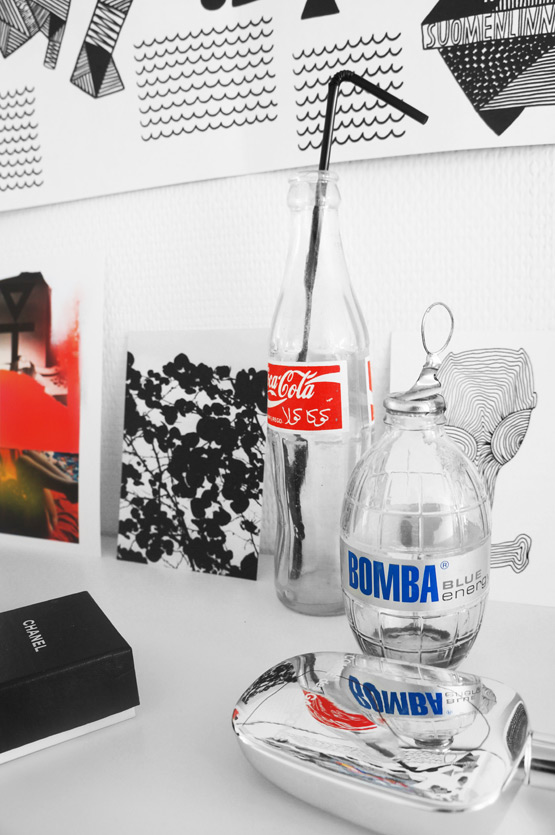 I paired the map with my Marimekko Räsymatto plate, Coca Cola & Comme des Garcons & Bomba energy drink bottles, a Chanel jewelry box and postcards by Julien Langendorff, Adrian Briscoe for Instilllife and Nathalie Gilles.