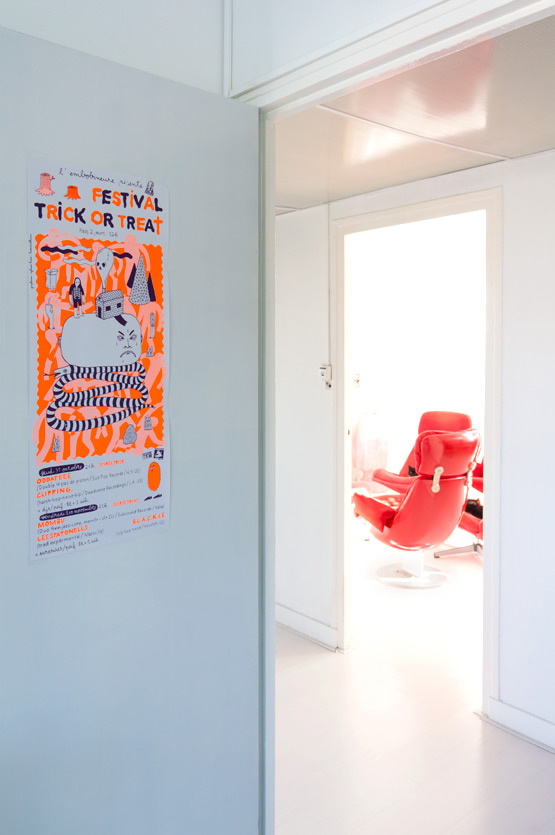 When in Marseille a few weeks ago, I stole one of these Halloween posters announcing the local Trick or Treat festival. It was designed by Sylvain Havec, a French illustrator. I love the clever use of neon orange and the hilarious illustration. Perfect or our kitchen door 😉 Not for too long though, because you know… it's orange, my husband's trauma color!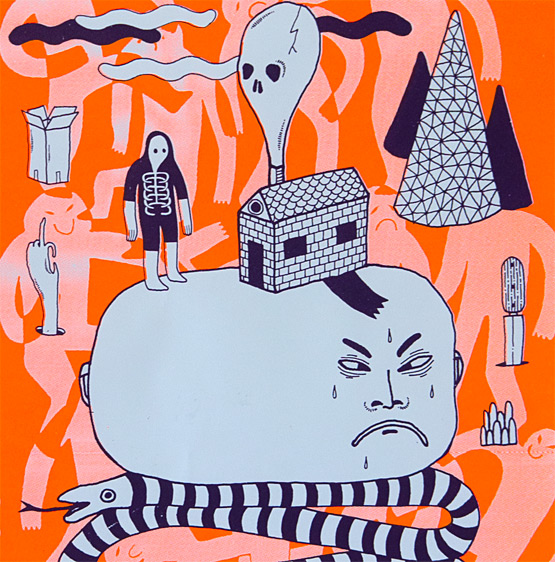 And do you remember these bubble gum cupcakes that I made for Halloween last year? This year I decided upon something slightly less chemical: a butternut squash spice cake. So here we go for the recipe. All you need is:
► one butternut pumpkin, which looks like this: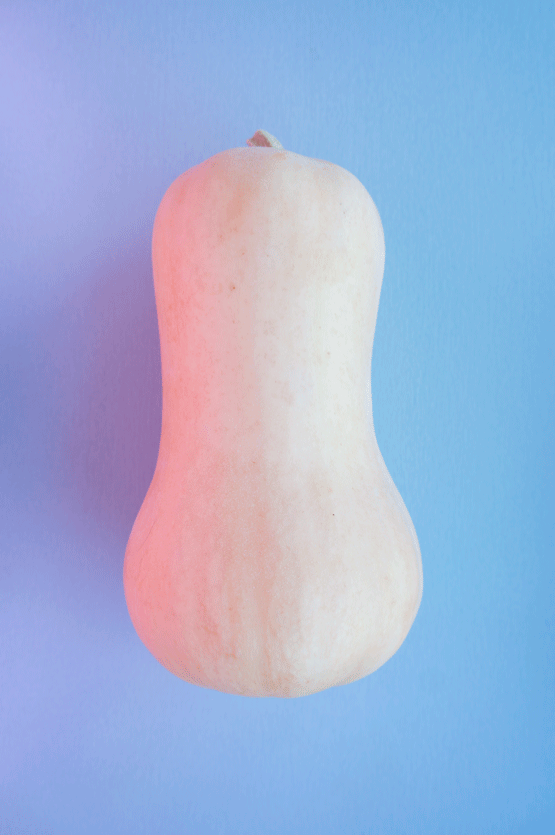 ► 500gr plain flower
► 250gr sugar (or honey or sucralose)
► 150ml sunflower oil (or any kind of butter if you prefer)
► 15mg baking powder
► 3 eggs
► salt, cinnamon, grinded white pepper, 3 teaspoons of vanilla extract
It keeps surprising me that the inside of a butternut is bright orange and not white or beige like the outside: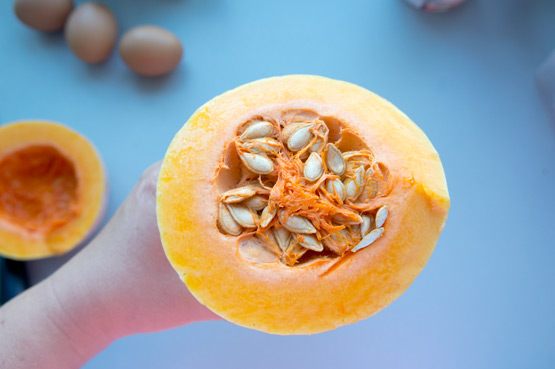 Remove the skin and scoop out the seeds. Then grate the butternut like you would grate carrots.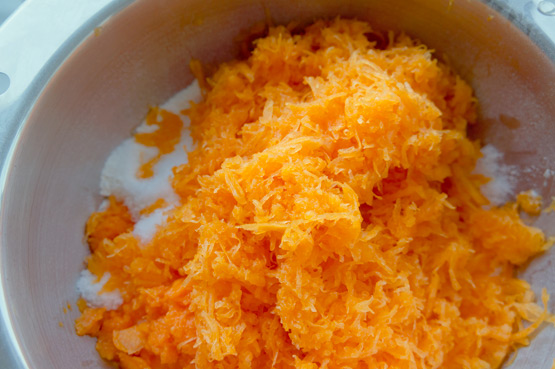 Add the grated butternut to the mix of flower, sugar, oil, baking powder and eggs. And blend with a fork until you get a nice thick batter. Poor it into a buttered pan and bake for at least 50 minutes at 160°C. Bake until the cake is golden and a toothpick inserted in the center comes out clean. According to Kate a cake without frosting is just insane, but I really liked mine plain and gooey 😉 Bon appétit!