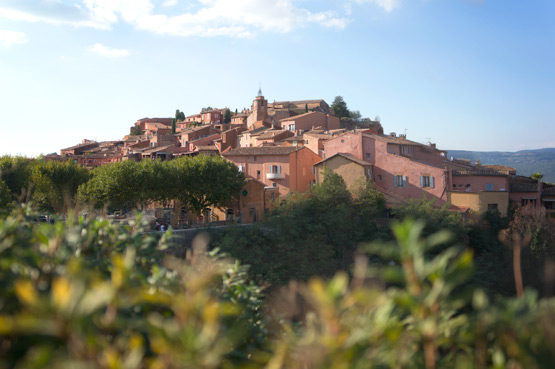 The best thing of a belated summer holiday, is that you have touristic places like the ochre quarries in Roussillon, all to yourself. You can just wander around and be amazed by the colors and textures without any distractions. And that's just what we did.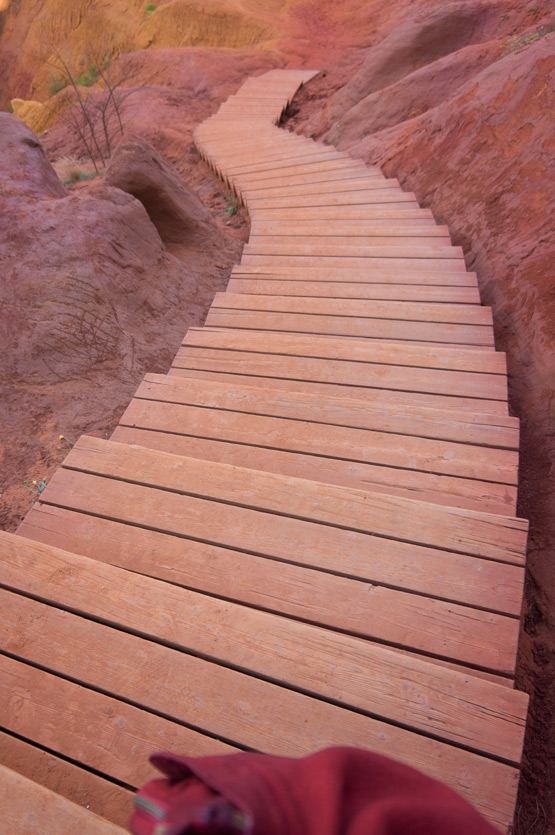 We both visited Roussillon several times before, but how can you not be blown away by the intensity of the colors? I thought my ugly hiking boots would become all red and yellow but the ochre powder is so fine and dusty it doesn't stick.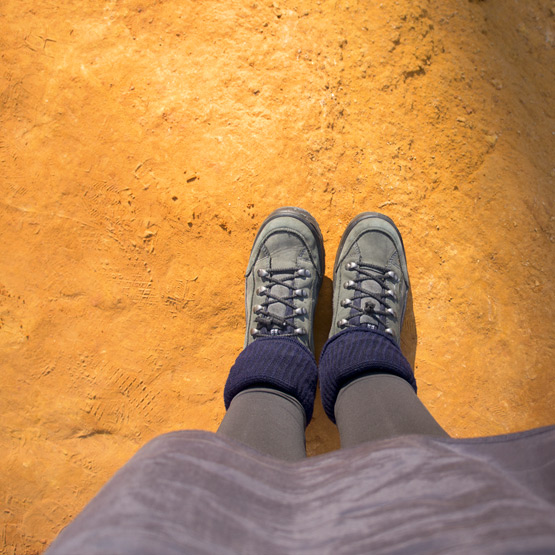 Next time I'd love to spend more time at the ochre conservatory and learn about ochre and other color pigments. Their program of color trainings looks pretty exciting! In art school I painted quite a lot with oil paint, pastels and acrylic, but never got to use any real pigments. It would be fun to give it a try some time…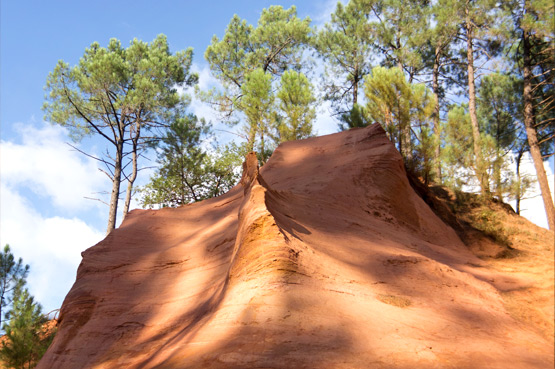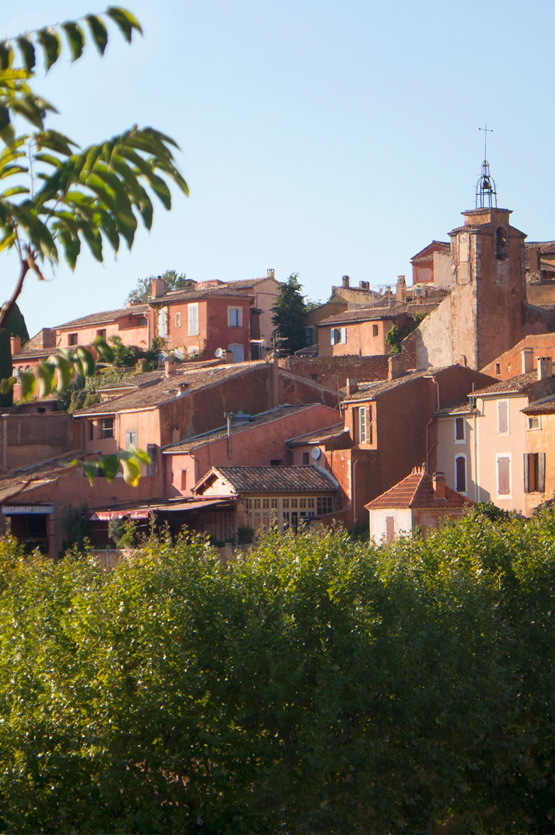 Have you ever been to Roussillon? Did you like it?