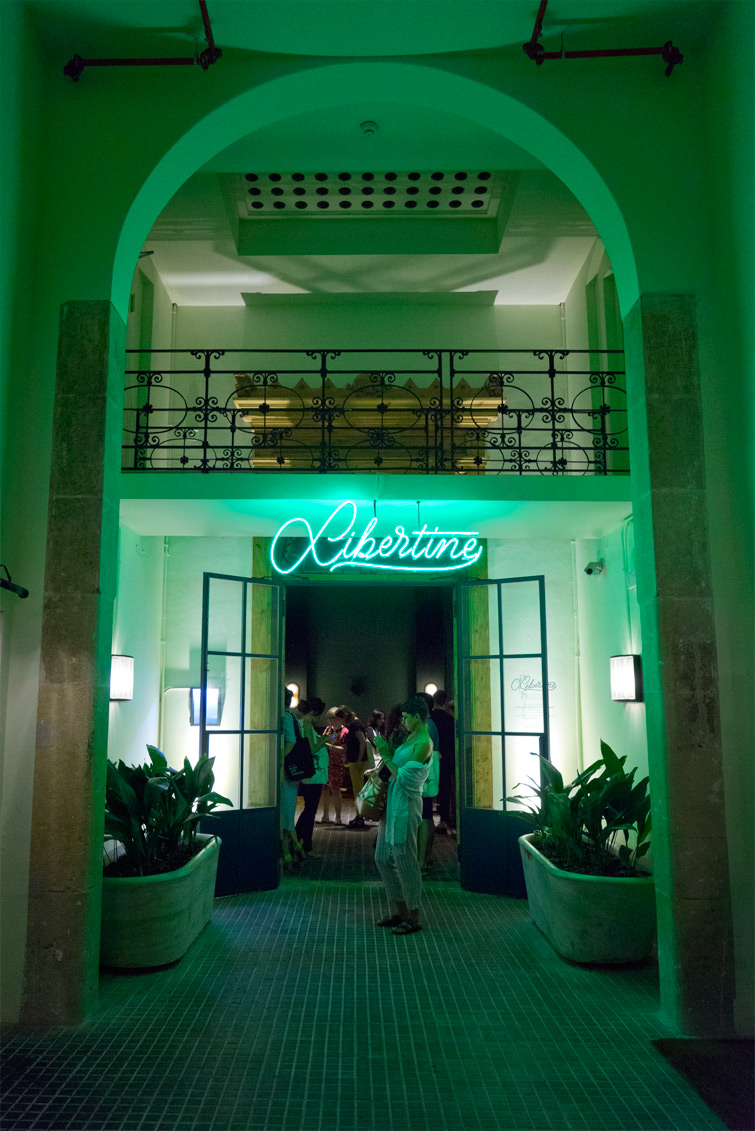 I've said it before, but I seriously can't wait for the day that teleportation becomes reality. Like at this very moment: I'd love to be in Barcelona right now for a drink at the gorgeous Casa Bonay! To sit back and relax in one of their comfy velvet couches, staring at the beautiful Cirio Circular lights from Santa & Cole and enjoy some good company.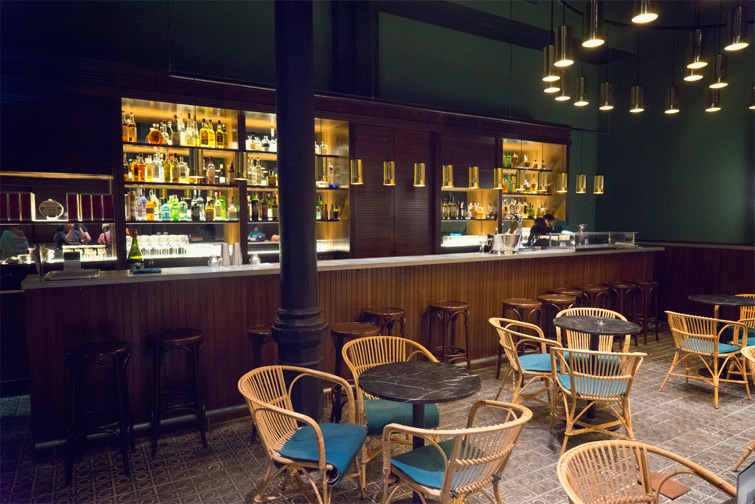 During our Sunny Design Days tour through Spain last year, Nina Masó from Santa & Cole took us to Casa Bonay after visiting the amazing Parc de Belloch just outside Barcelona. She wanted to show us the Santa & Cole products in a real setting and introduce us to this wonderful place that is called Casa Bonay. It is really a family house, in the middle of the Eixample Dret and first opened its doors in 1869. And now, almost 150 years later, it is a place to have fun. You can sleep here in one of the comfortable rooms of the hotel, have cocktails in the beautiful lobby/bar/café, do some shopping, enjoy a delicious Asian dinner, enjoy the view on the rooftop, read a book or magazine, or get some really good coffee at the neighbors from Satan's. Sounds pretty good, right?!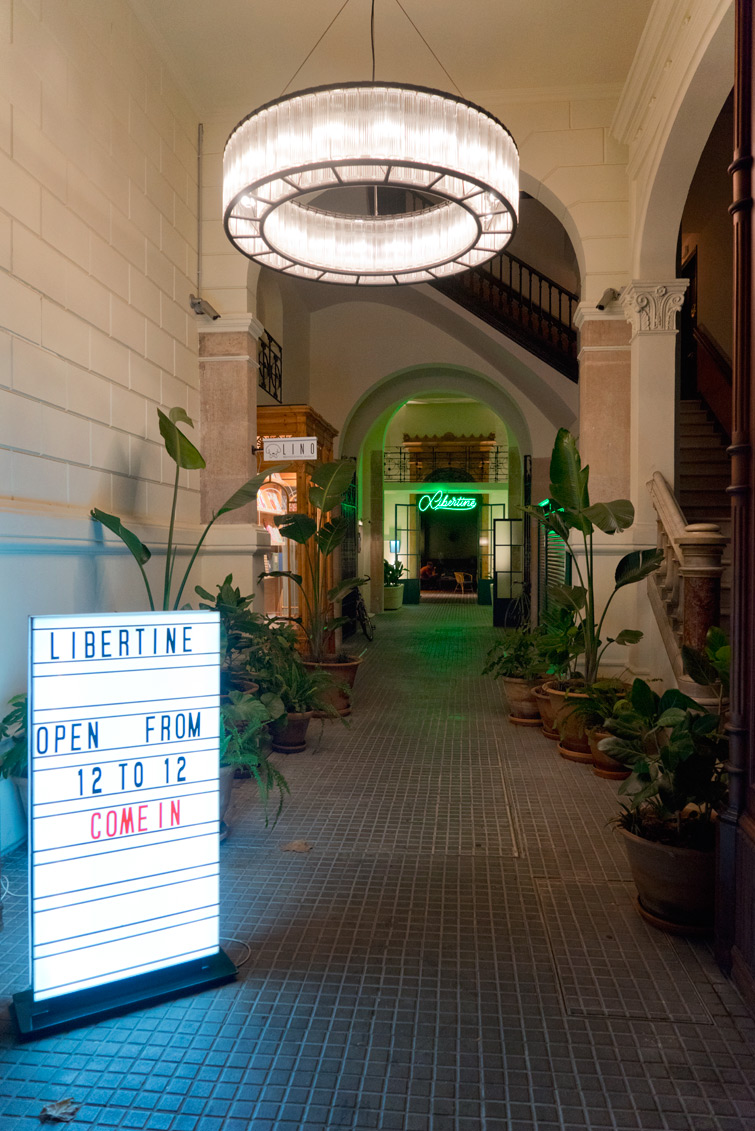 When Nina told us more about what Casa Bonay is all about, one of the main things that made a real impression on me, is that the owners gathered a team of creatives to work with, based on how much they liked them. They work with friends. Of course they kept the results of re-opening Casa Bonay in mind, but the process of creating this new place was just as important. They worked with Nina from Santa & Cole for all the lights, Mucho for their graphic design, Basta Basta for the uniforms of the staff and wallpaper and pillow covers, Alejandra the gardener, Marc Morro for furniture and many more. It makes that the place doesn't only look good, it feels really nice and welcoming too.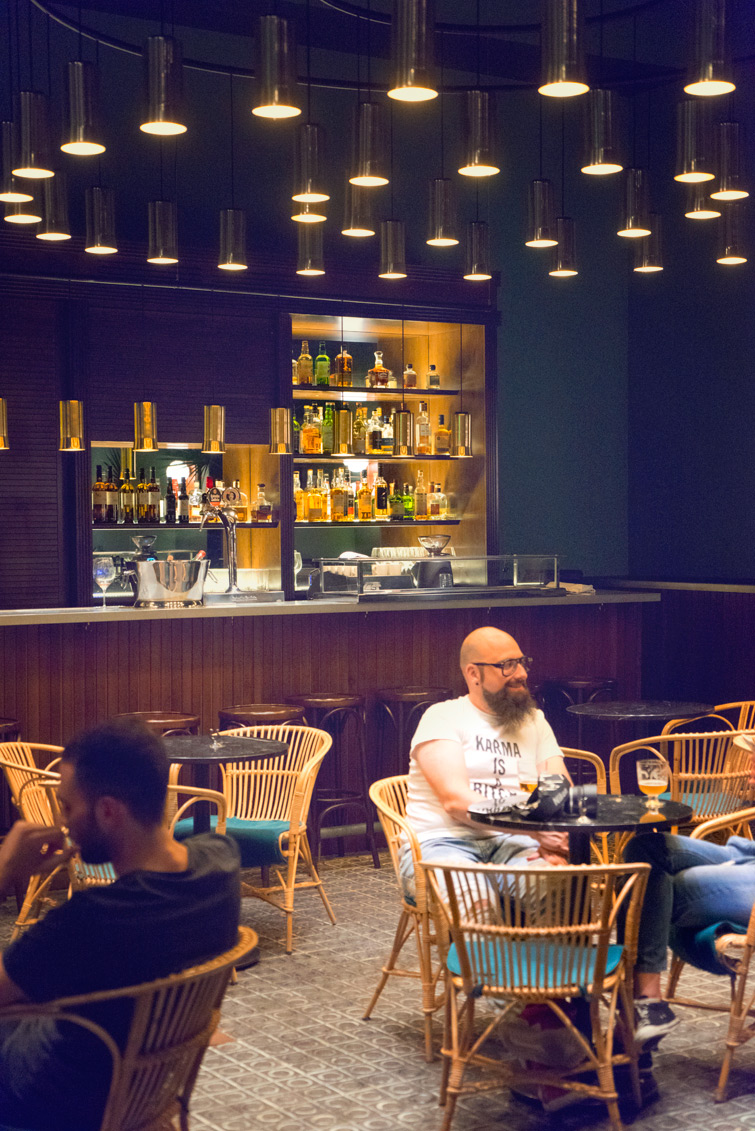 CASA BONAY in their own words:
Let's have some fun.
There are lots of ways to have a good time.
Spending time with friends, reading a little, travelling, making love, doing yoga or doing nothing at all, for example.
No one way is better than another. Everyone has their own.
And in our house, we want you to always find the best way to be comfortable.
In constructing the space, we used a very valuable and often underestimated material: intuition. Using intuition, a little bit in the style of a collage, we rounded up a team of collaborators who are totally distinct from each other. However they all have one important thing in common: we like them.
They are unique and authentic people, whom we admire for having channelled their passion into their work, and who contributed to giving the house a genuine feel.
We are from Barcelona and we are irrevocably Mediterranean. We believe that time can be measured differently and we like to share this with others.
We can share this with you whenever you like. We would love to show you our point of view towards life and the ways we have of enjoying it.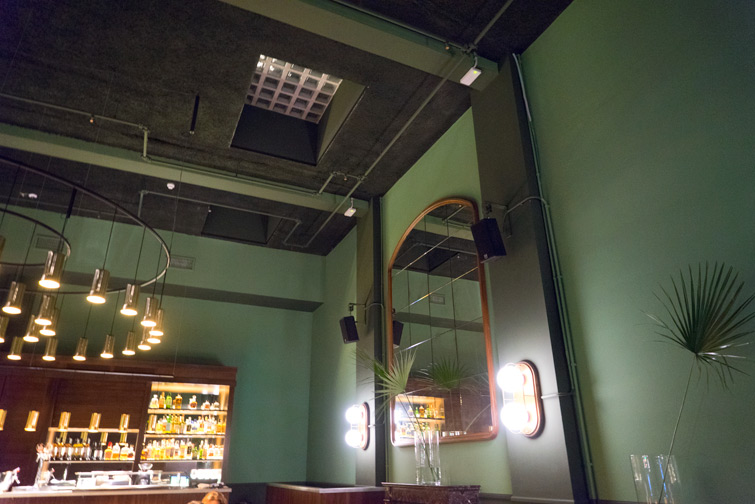 The awesome fabrics from Basta Basta are used for some of the pillows in the lobby bar: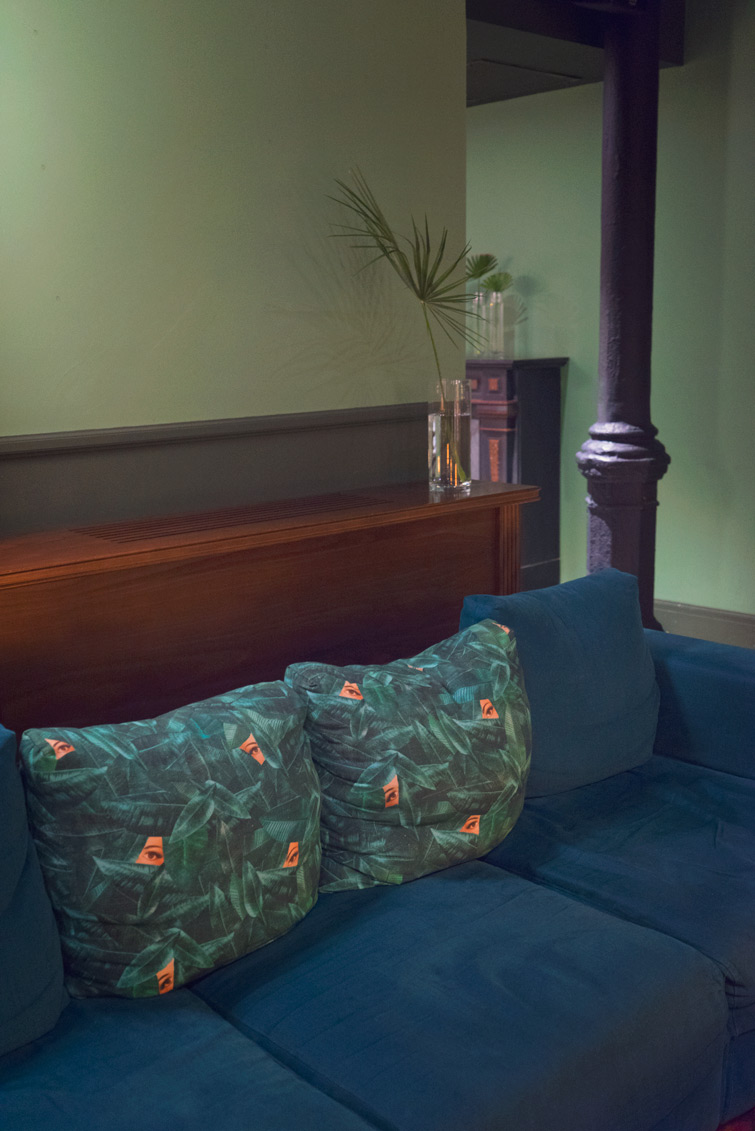 For the best coffee in Barcelona, head to the neighbors at Satan's Coffee: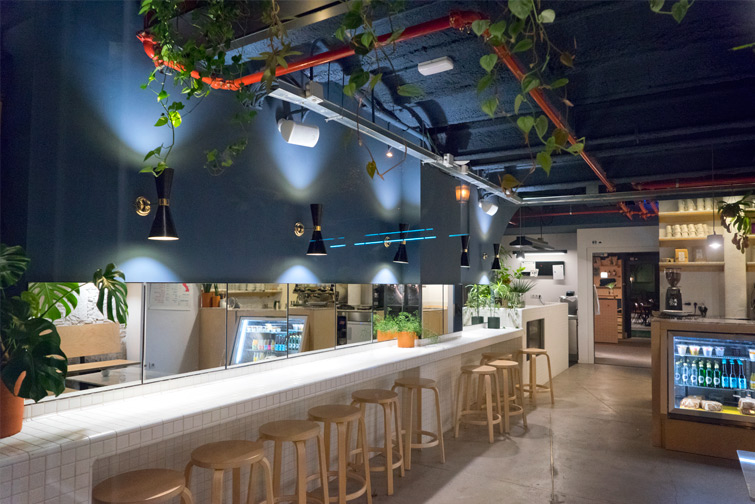 So who's in? Cocktails at Casa Bonay in 15 minutes from now? Let's teleport there straight away!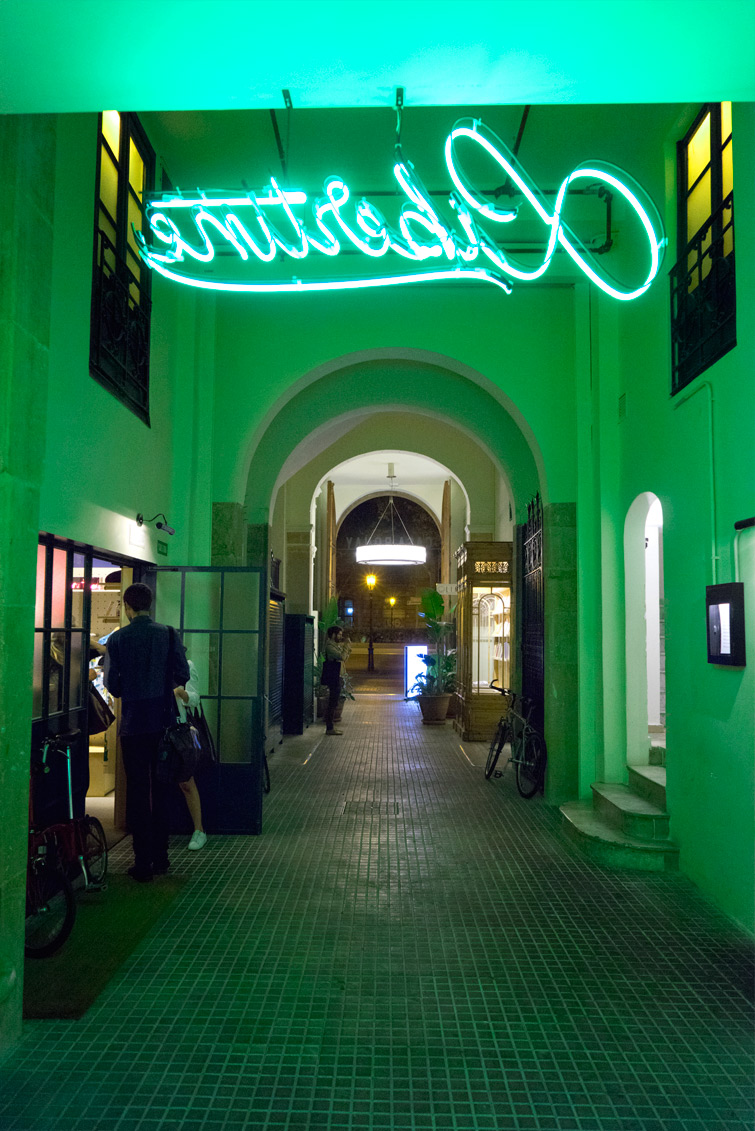 Casa Bonay /// Gran Vía de les Corts Catalanes 700 /// 08008 Barcelona /// +34 93 545 80 70
boutique hotel – shop – music – restaurant – rooftop – shop