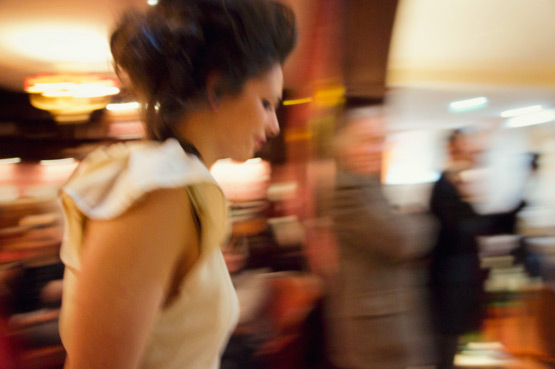 Last night Rose and I had a soirée at the Auberge du Jeu de Paume, the brand new hotel at 10 minutes from our place, in Chantilly. The promise of champagne and a chocolate fountain immediately convinced Rose to join me. I was very curious to see what the concept of a "personal dressing" by Chambre avec Vue was all about.
After Venice and Saint Tropez, Mélissa and Taya, founders of Chambre avec Vue, decided to show a feminine & elegant collection of prêt-à-porter de luxe in Chantilly. I liked the upcycled pieces of Semi Couture but the best part was the glow of one of the models: a woman, probably in her 30s like me: so confident and powerful. The younger models were pretty and cute, but she lit up the room and made everyone smile. So cliché, but beauty isn't about looks :o)
Have a wonderful weekend!