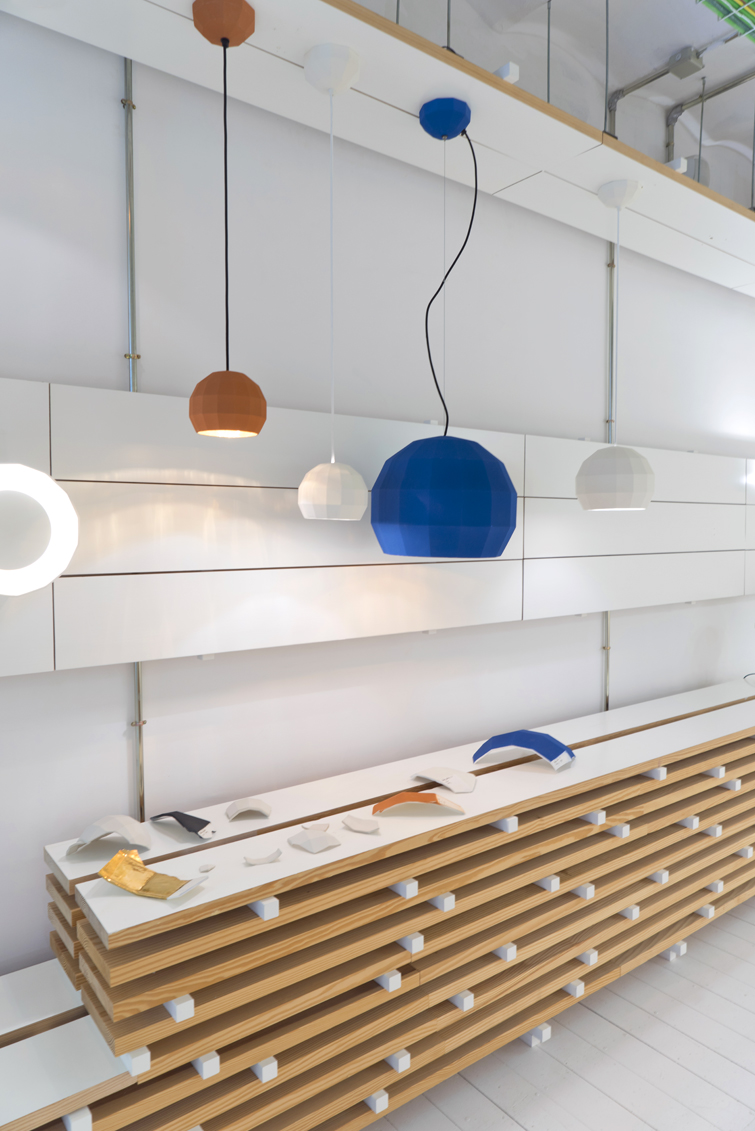 The biggest perk that comes with being a blogger is that you get to meet the coolest people and visit the most amazing places. This summer in Barcelona, our group of design bloggers and journalists was invited to the showroom of Marset, a Spanish creative lighting company. You may recognize some of their lamps, like the Scotch Club (above) or the famous Pleat Box from homes, hotels, restaurants around the world. And lucky us, we also got to visit the ceramic workshop where these designs come to live! A real treat! But first, let's have a look at some of the lights in the Marset showroom. Like most of the companies we visited during Sunny Design Days, LZF, Expormim and Mosaista, Marset is a family business. Founded in the 1940s dedicated to casted metals, Marset focuses on lighting since the 1960s and works with young upcoming as well as established designers. Below, Fabien Dumas's Tam Tam design on the left and the new Concentric wall lamps by Rob Zinn: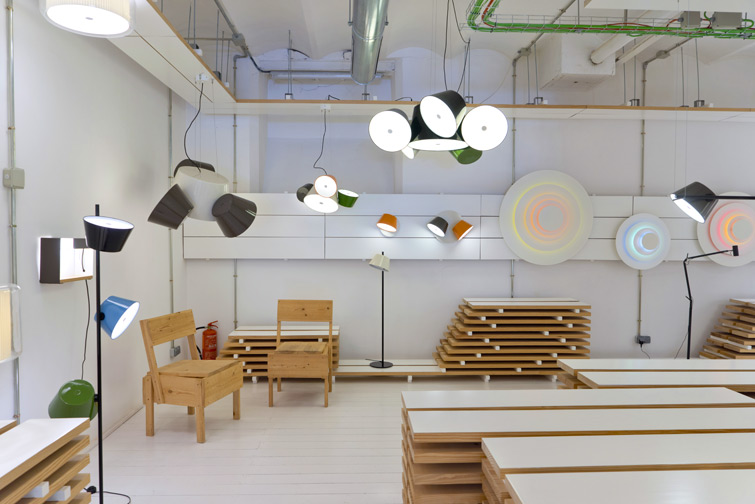 And the famous Pleat Box suspensions by Xavier Mañosa & Marshallah for Marset: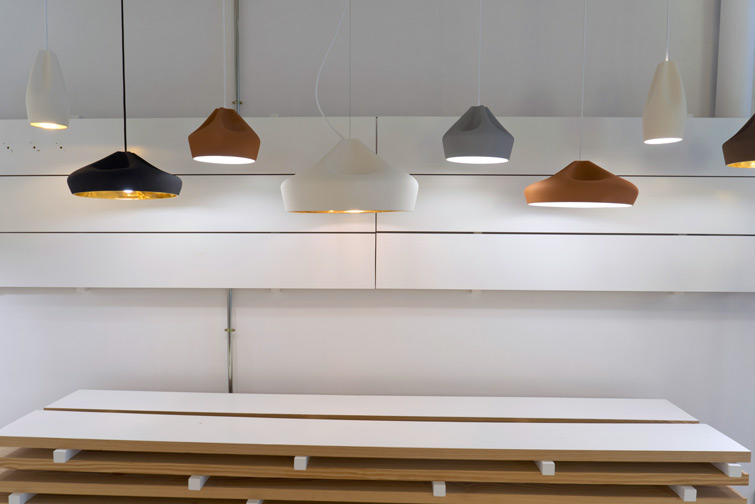 What surprised me most, is that Marset's range consists of very different lamps: some are very colorful and futuristic, while others have that typical mid-century aesthetic. Materials used are aluminium, glass, polycarbonate, oak wood, ceramics… But their products do have one thing in common: functionality and simplicity.
Not a surprise that I also loved the lush and green patio, where they display the Marset outdoor collection: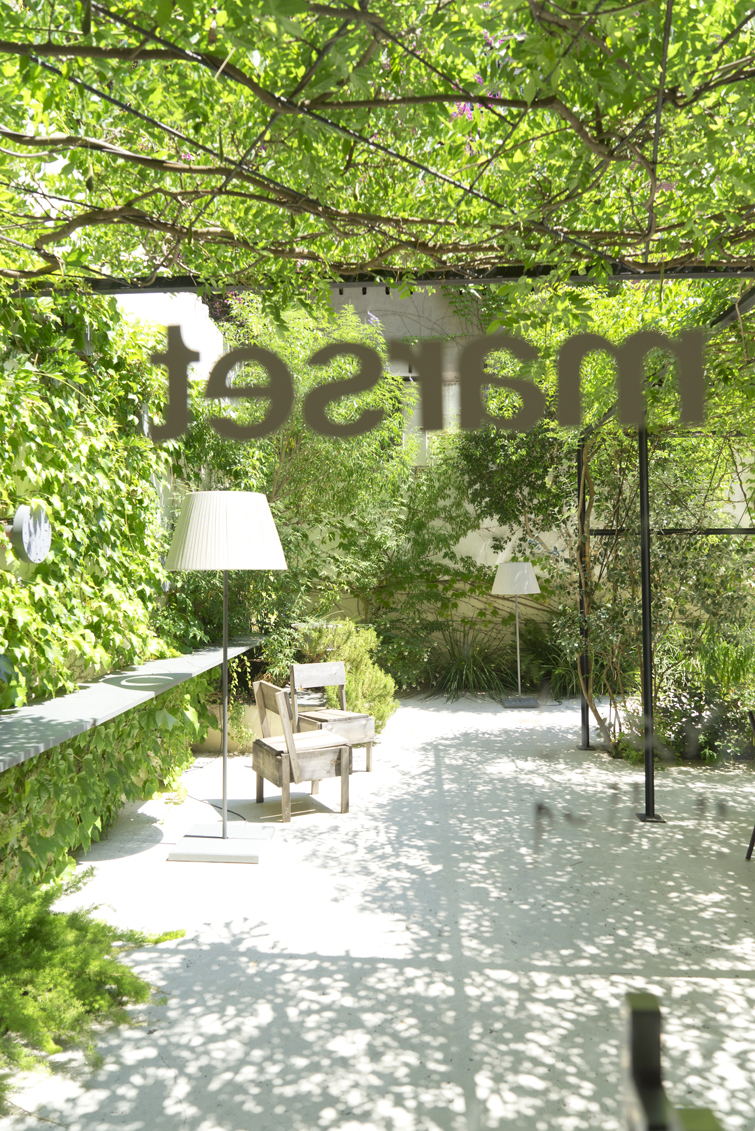 Marset outdoor lamps TXL under a giant Bougainvillea: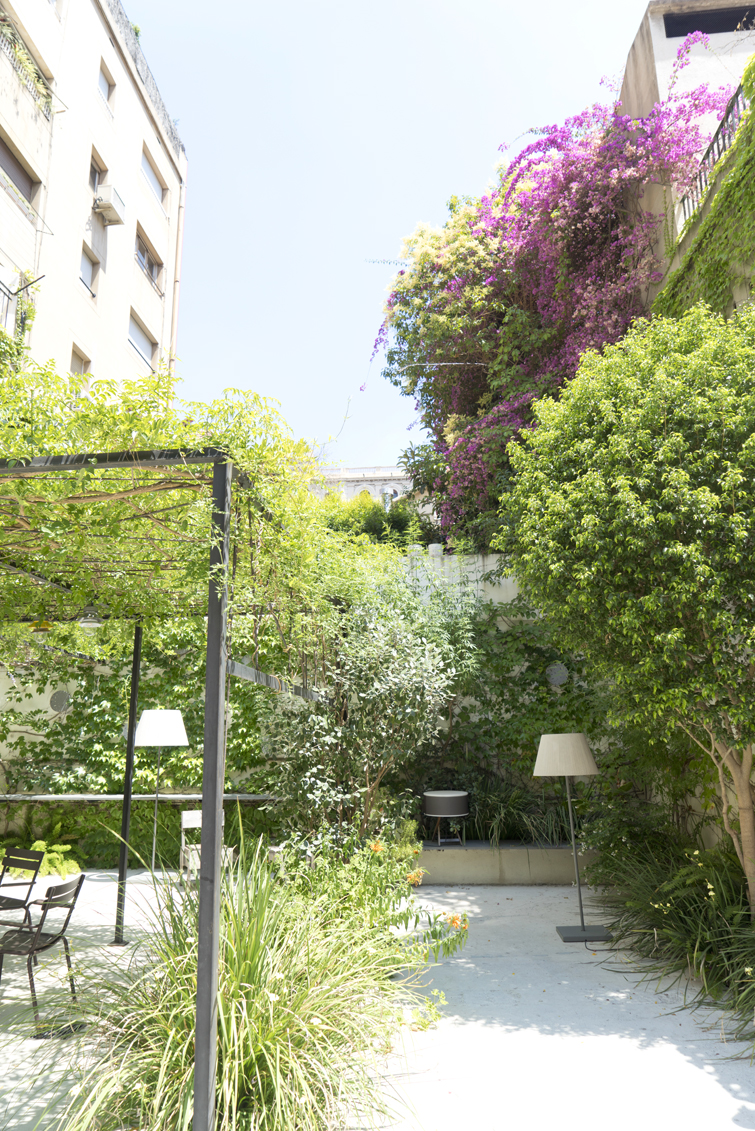 Shooting the shooter (Linda of Hvitt):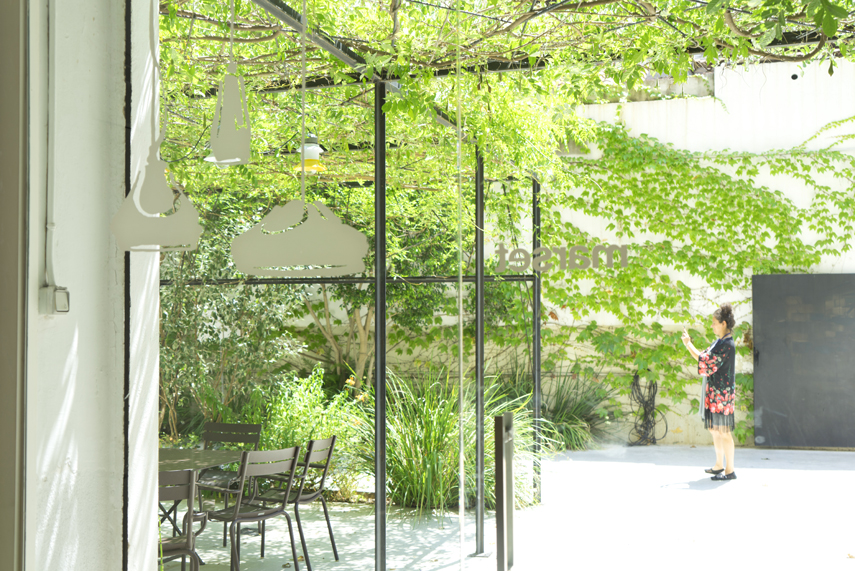 And then, after a delicious lunch of Spanish gazpacho, jamón and paella, we are off to Rubí, a 40 minute drive out of Barcelona, where Xavier Mañosa receives us in his family's ceramic workshop called Apparatu studio.
With natural charisma and flair, Xavier shows us around in the hot and dusty workshop where all ceramic lamps and home accessories are created. Kilns are burning, prototypes stand next to nearly finished products, glazed lampshades are drying and waiting to be fired, employees and Xavier's father are sanding the products that just came from the kiln, moulds are waiting to be drained. This is where the Pleat Box and Scotch Club come to live!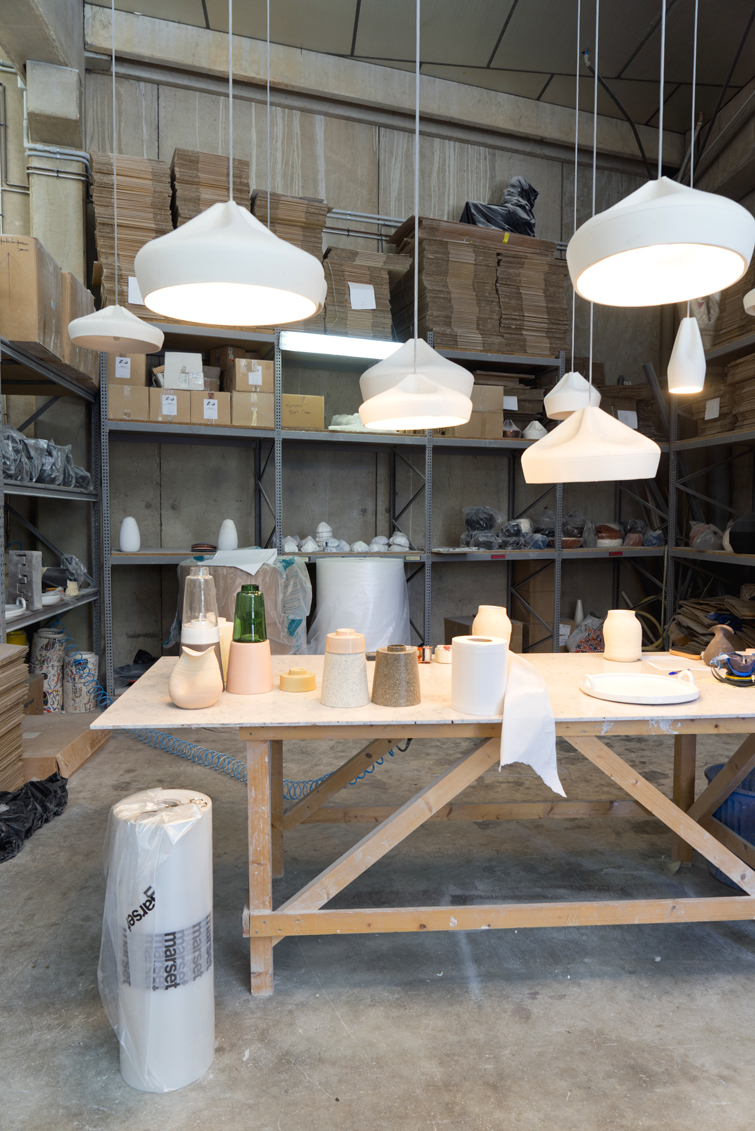 Xavier, tells us about his parcours. He grew up spending all his time off at his parents' ceramic workshop and actually didn't really care about ceramics and thought it wasn't very special. After studying Industrial Design in Barcelona, he moves to Berlin with his girlfriend at the time and makes some extra pocket money with products he creates in the primitive pottery studio that he set up, while working in a small shop. His parents ask him to make a few pieces for them, he sends his creations to an exhibition in London and slowly but surely he finds his way back into ceramics. And realizes it is actually something special! And the funny thing is that "everyone" except himself, always seemed to know that Xavi would end up being a potter, like an evidence!
What Xavi brings into the family business of artisanal pottery is a contemporary eye and intuition. He's not afraid to collaborate with other creatives, like the Marshallah team with whom he created the digital moulds for the Pleat Boxes, inspired by pleats in silicone fabric. This video explains their collaboration in detail:
And that's exactly what makes the work of Apparatu stand out: all pieces are made by hand by using traditional pottery skills and digital techniques. A winning combination if you'd ask me.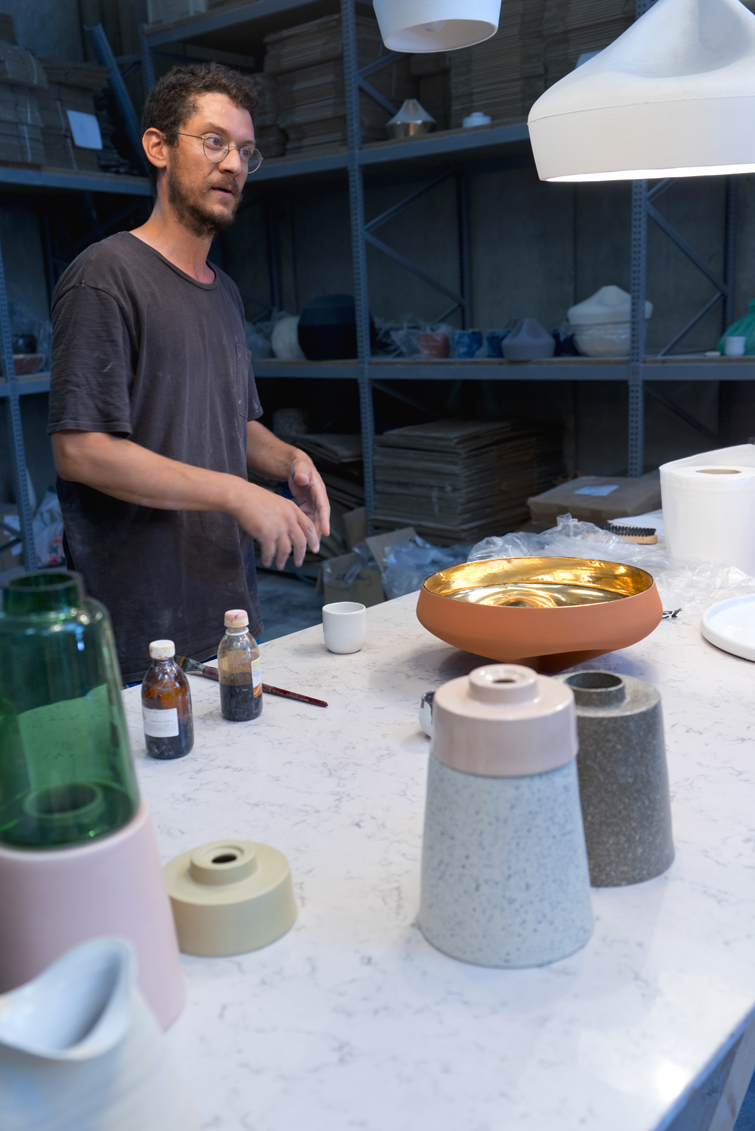 Liquid gold is applied to the inside of the Pleat Box (as an option). Before glazing it's like a brownish varnish, and once fired it gets it shiny golden look. Xavi didn't choose the gold to make it look like a bling bling lamp, but to improve the reflections of the light: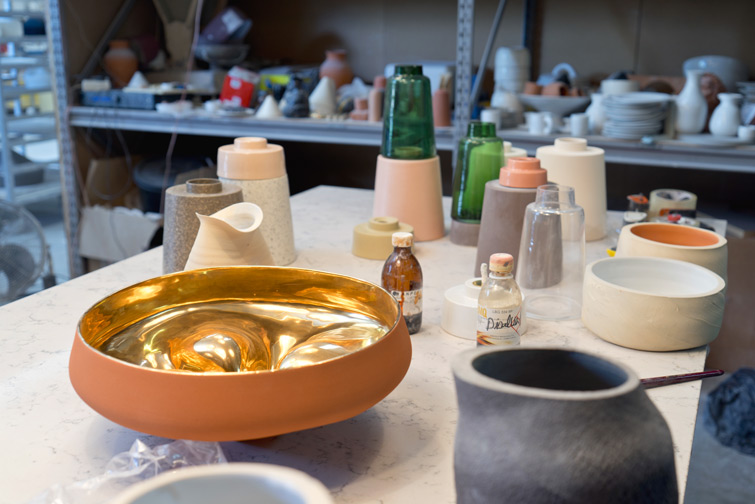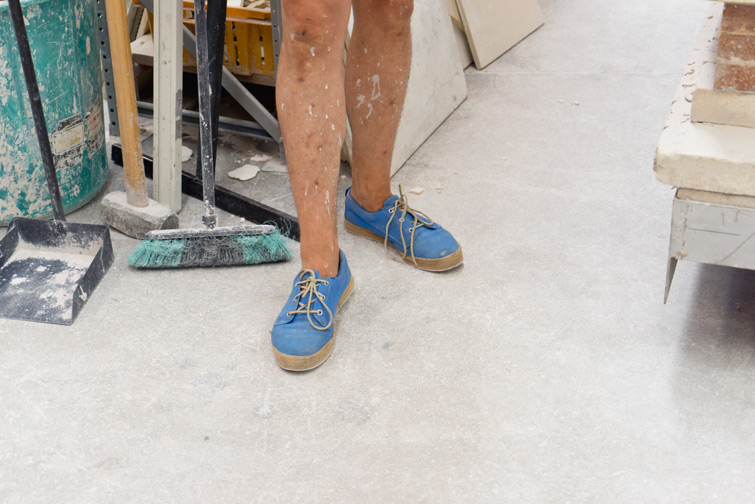 These Pleat Boxes that have been fired four (!!) times, are now ready to be undusted and shipped: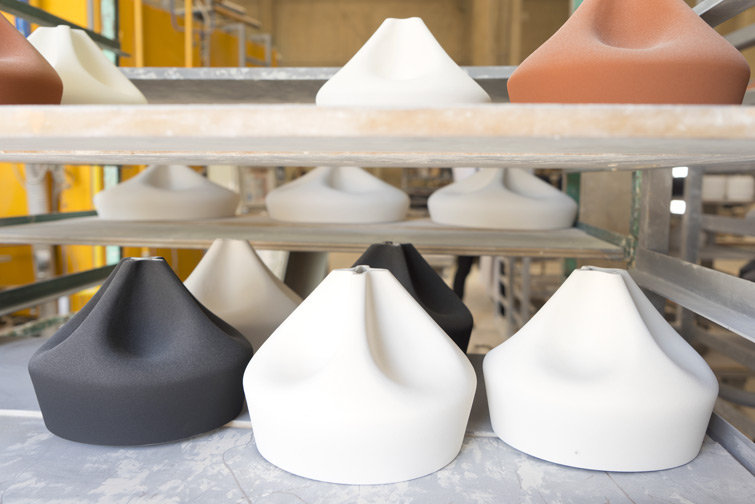 [[more]]
The picture below reminds me of my mom's ceramic workshop. When I grew up she used to make her own pots, vases and bowls, we had a turning wheel in our attic and the glazing chips and mess looked a bit like this: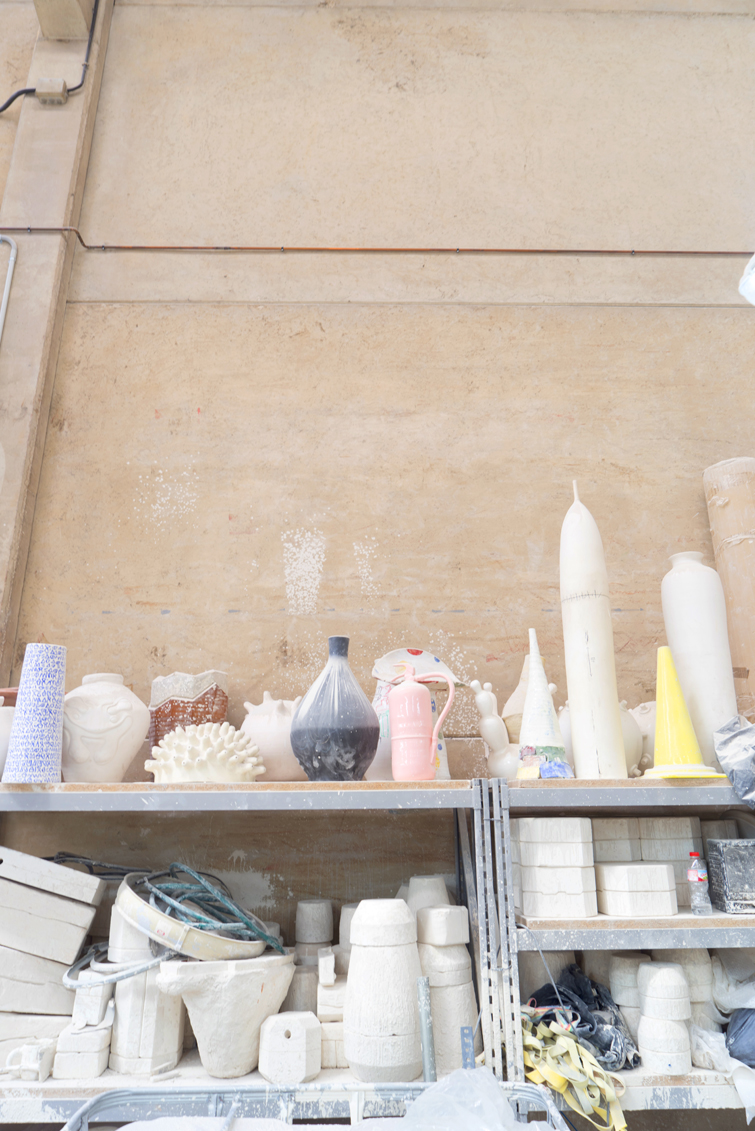 The Scotch Club pendant light in the front, Xavi's father Joan, in the back: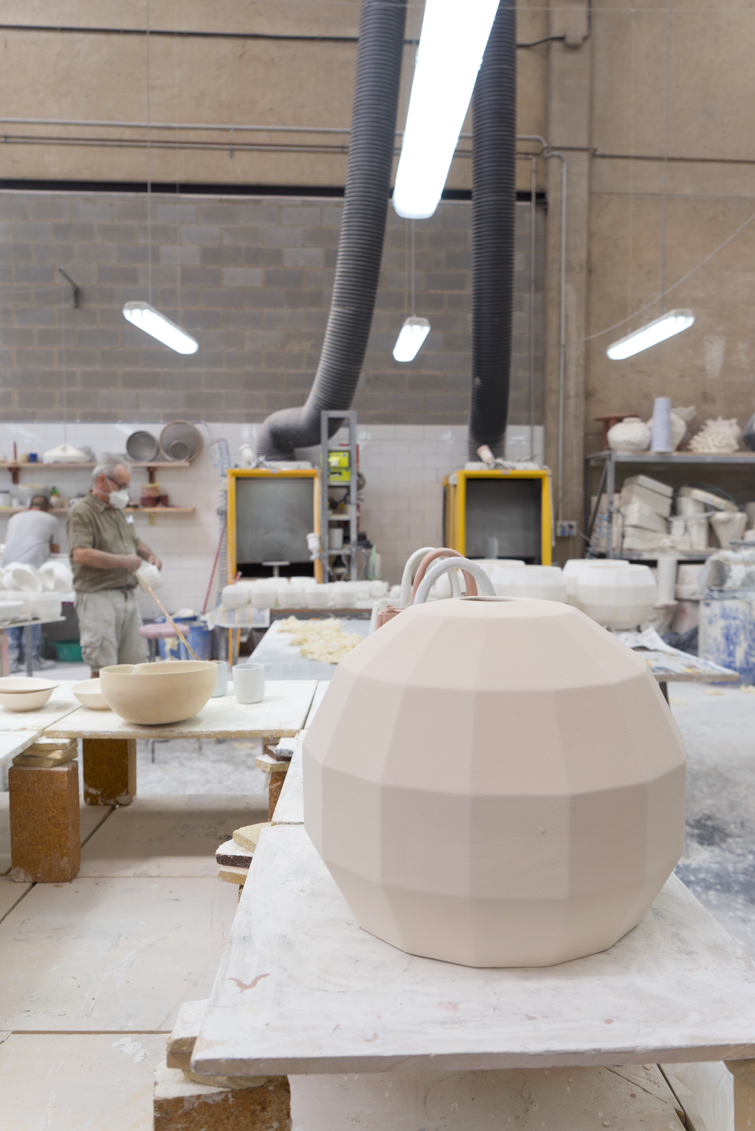 I like how they use their own designs in the workshop: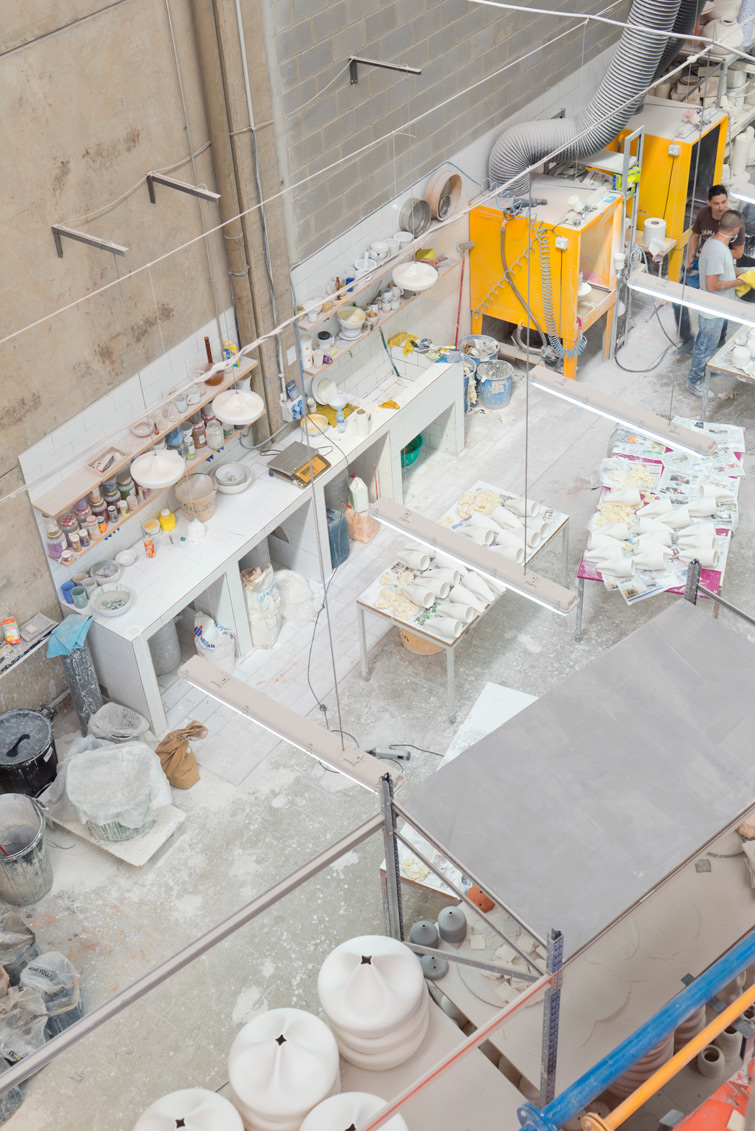 Can you see that goblet?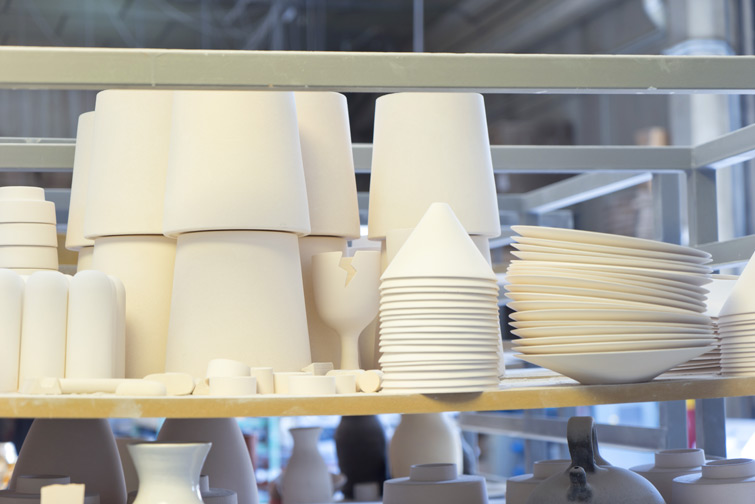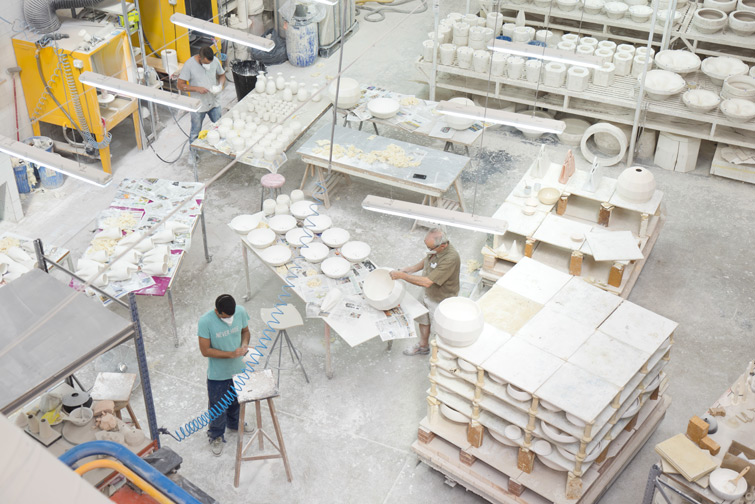 See… not only a thunderbolt goblet… Xavi is a Potter! Haha!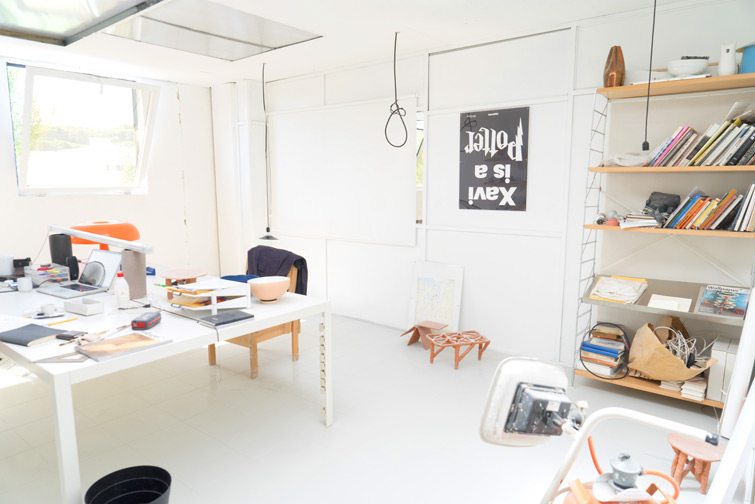 Can you see what I mean when I say that an object changes in value when you see how it is made? And who made it?
Thank you Marset and Apparatu for this peek behind the scenes of your designs!