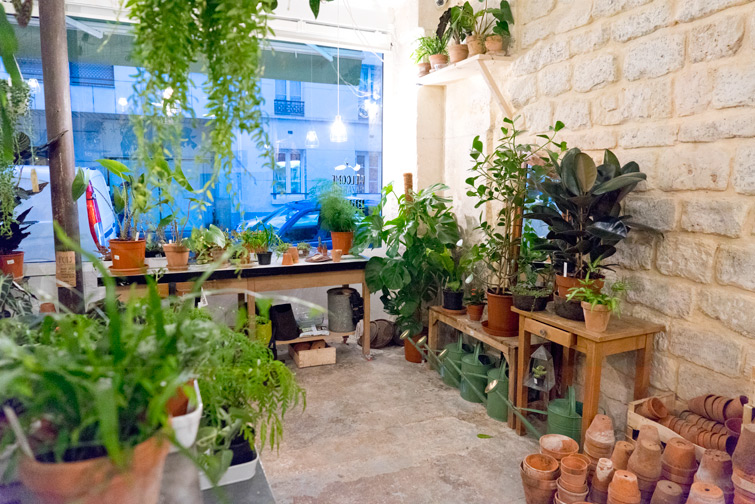 Congratulations! Mama Petula now has a second point of sale in Paris! Talented Caroline worked with the team of Welcome Bio to create a very inspiring planty corner in their brand new concept store called Welcome Bio Bazar. It's a spacious corner in the back of the shop where you can buy lots of interesting plants, like Alocasia, ferns, rubber plants, Philodendron, Begonia and plant accessories and planters. I love how Caroline always chooses out-of-the-ordinary plants and works with old terracotta pots. Remember what she did at the über-Parisian Sézane shop? Looks like a true décoratrice végétal, right?! Let me show you some more of the newly opened plant corner: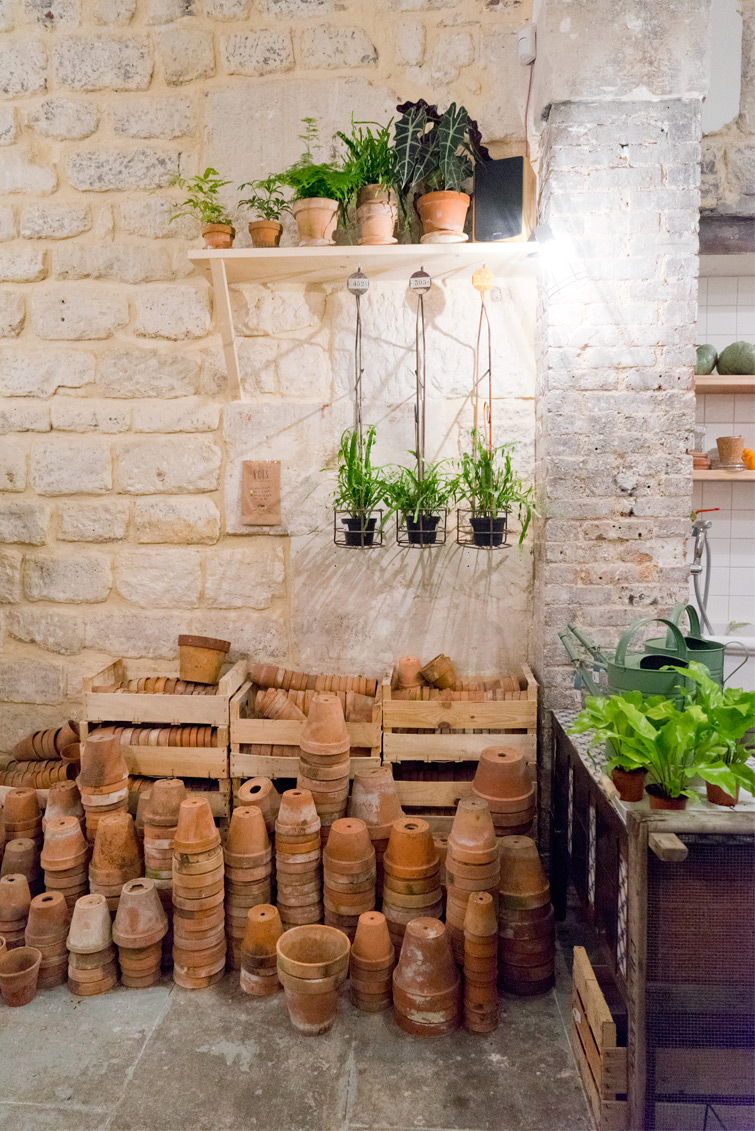 Lush hanging plants, like the Senecio rowleyanus, also known as the string of pearls: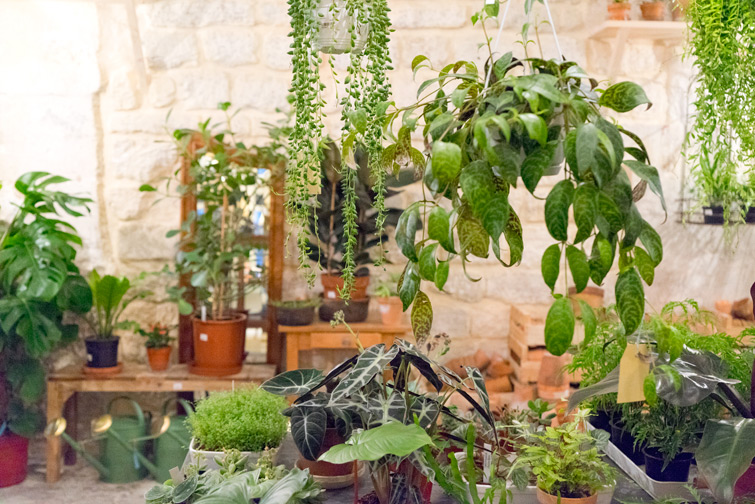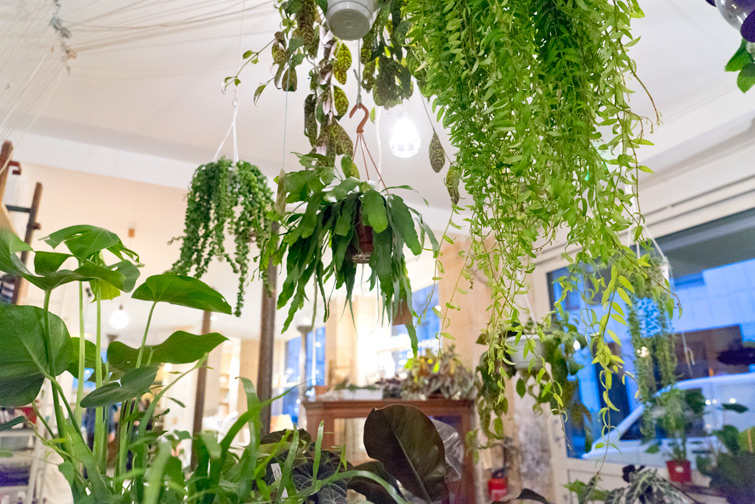 A gorgeous and big Begonia Rex: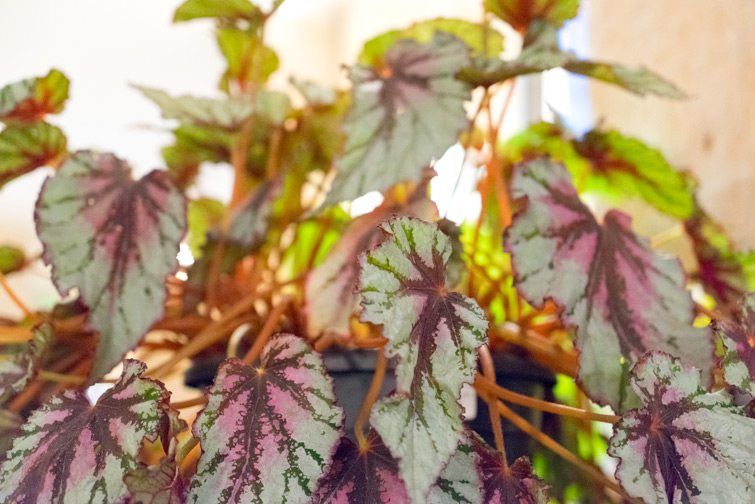 And besides gorgeous plants, Welcome Bio Bazar also proposes a very nice selection of sustainable, bio, organic products for the home, like Octaevo paper vases, adorable and super soft Main Sauvage pillows and puppets, wooden kids toys, kitchen tools, and even some products from Etsy France!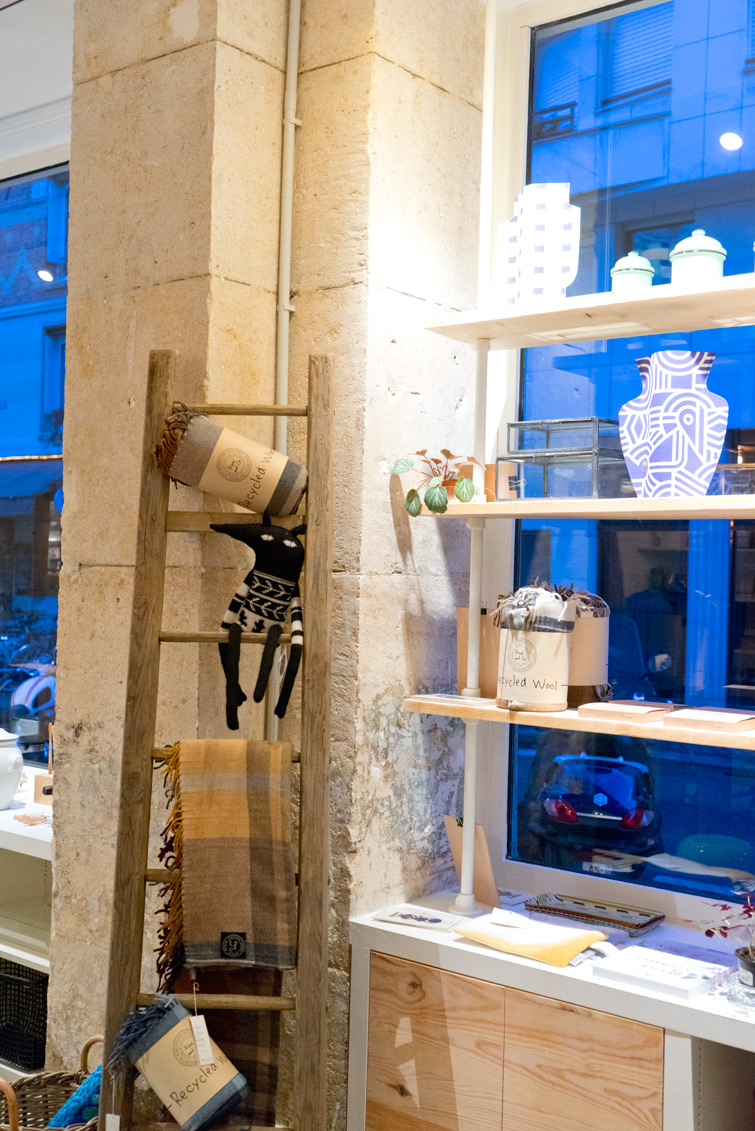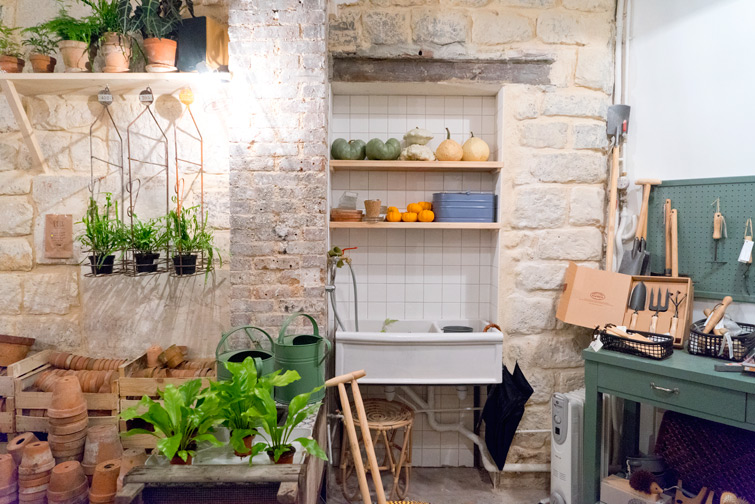 Caroline didn't only bring in the most gorgeous plants, she also selected lots of watering cans and urban gardening tools for the Welcome Bio Bazar corner. You can also scoop some soil and clay balls to give your plants what they need: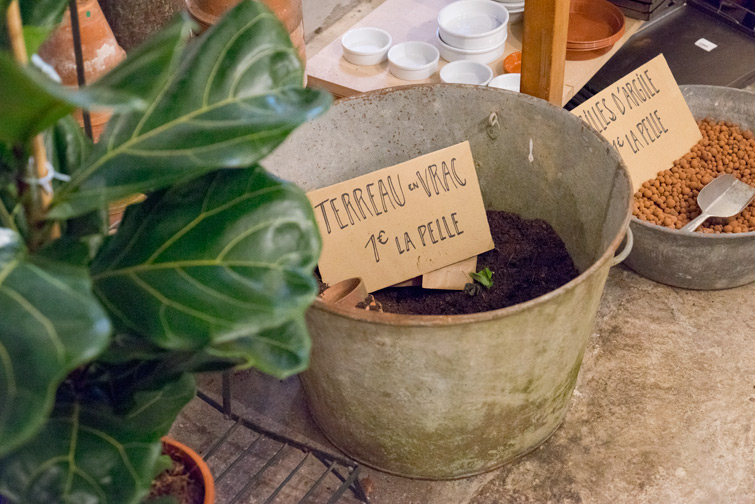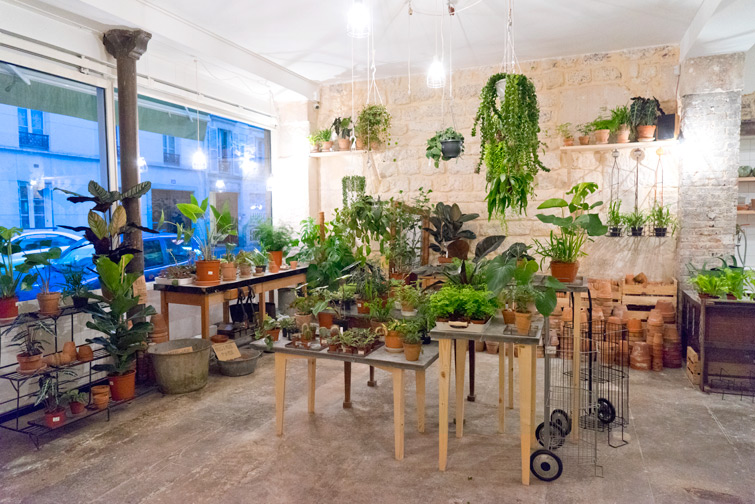 Mama Petula at Welcome Bio Bazar /// 13 Rue Boulle /// 75011 Paris
Monday – Saturday: 10:30 – 19:30