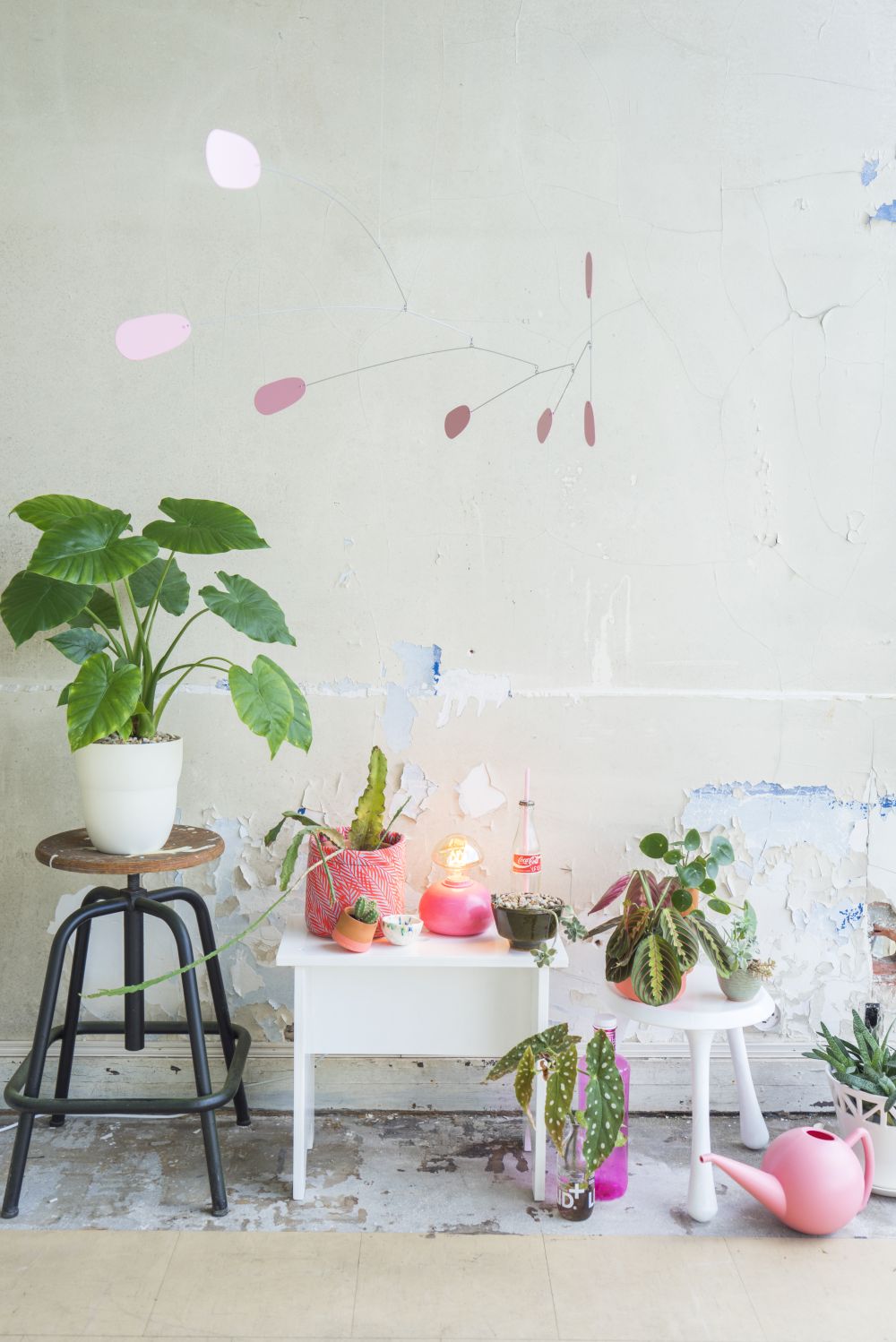 OK, so I made a DIY! It's been a while since I've actually made something with my own hands, but I judged this one was too easy not to try. I received one of the new LED filament bulbs from Plumen and it inspired me to turn it into a table lamp. Filament bulbs have been trendy for so many years now and even though I like their look, the fact that they consume so much energy always kept me from purchasing them for our home. This new Willow dimmable LED bulb from Plumen is an exception: it gives a super warm light (even warmer than a candle!) and is only 4.5 Watt.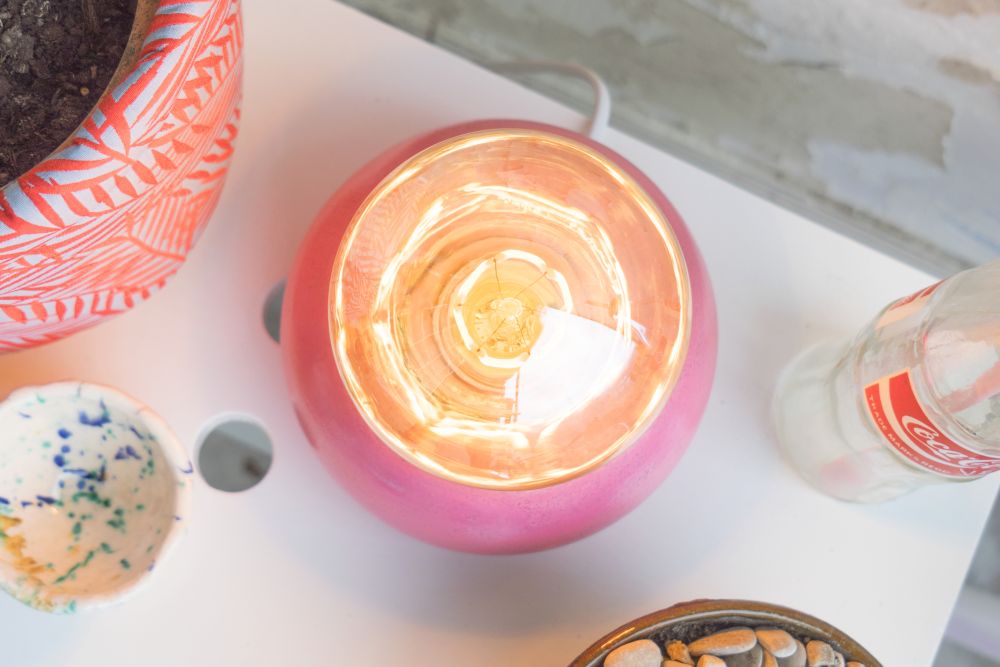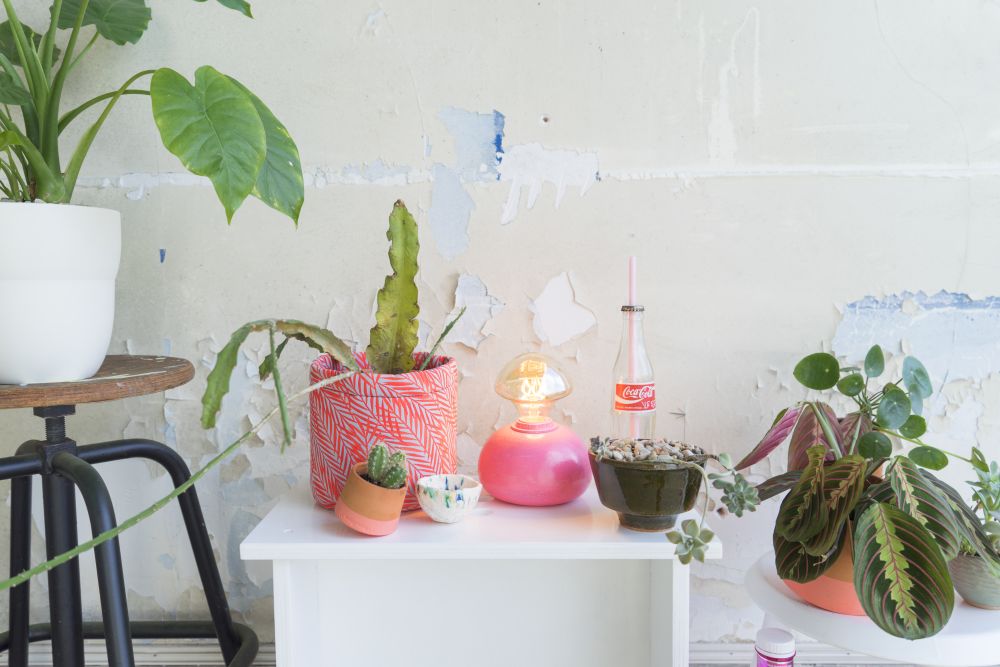 It's a fresh and modern design and while going through my stash of plant pots, I noticed this bubbly speckled plant pot. Somehow it hit me that it could be the perfect "base" for a table lamp with the mushroom-shaped Willow. With a little bit of help from Robert, who always has the best tools for any kind of DIY project, I drilled a hole in the bottom of the pot. Then I screwed a simple lamp fitting through the hole and painted the pot and fitting with some leftover nail polish. Easy peasy and it looks surprisingly cool, I think! During the DIY process I captured a few steps to show you how it was done: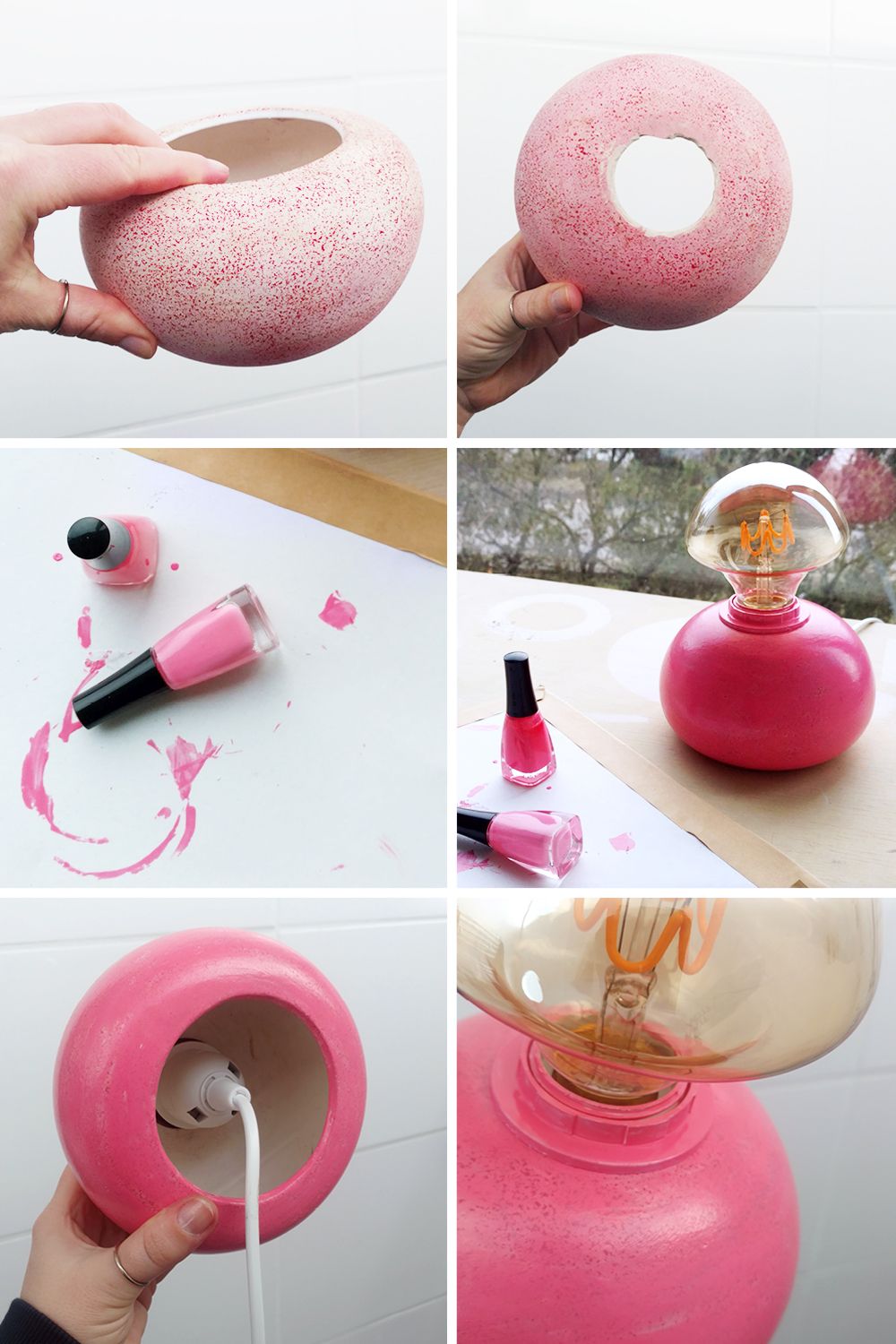 Voilà, my new table lamp!
On the left a peek of a neoprene cachepot from Pijama, a little thrifted bowl, a Coca Cola bottle from Egypt and some succulents in a vintage pot. The bench was handmade by my father as a gift last Christmas. By the way, the Pitaya cactus doesn't look very fresh in the middle, but as you can see its long arms are growing lots of new branches, I love it!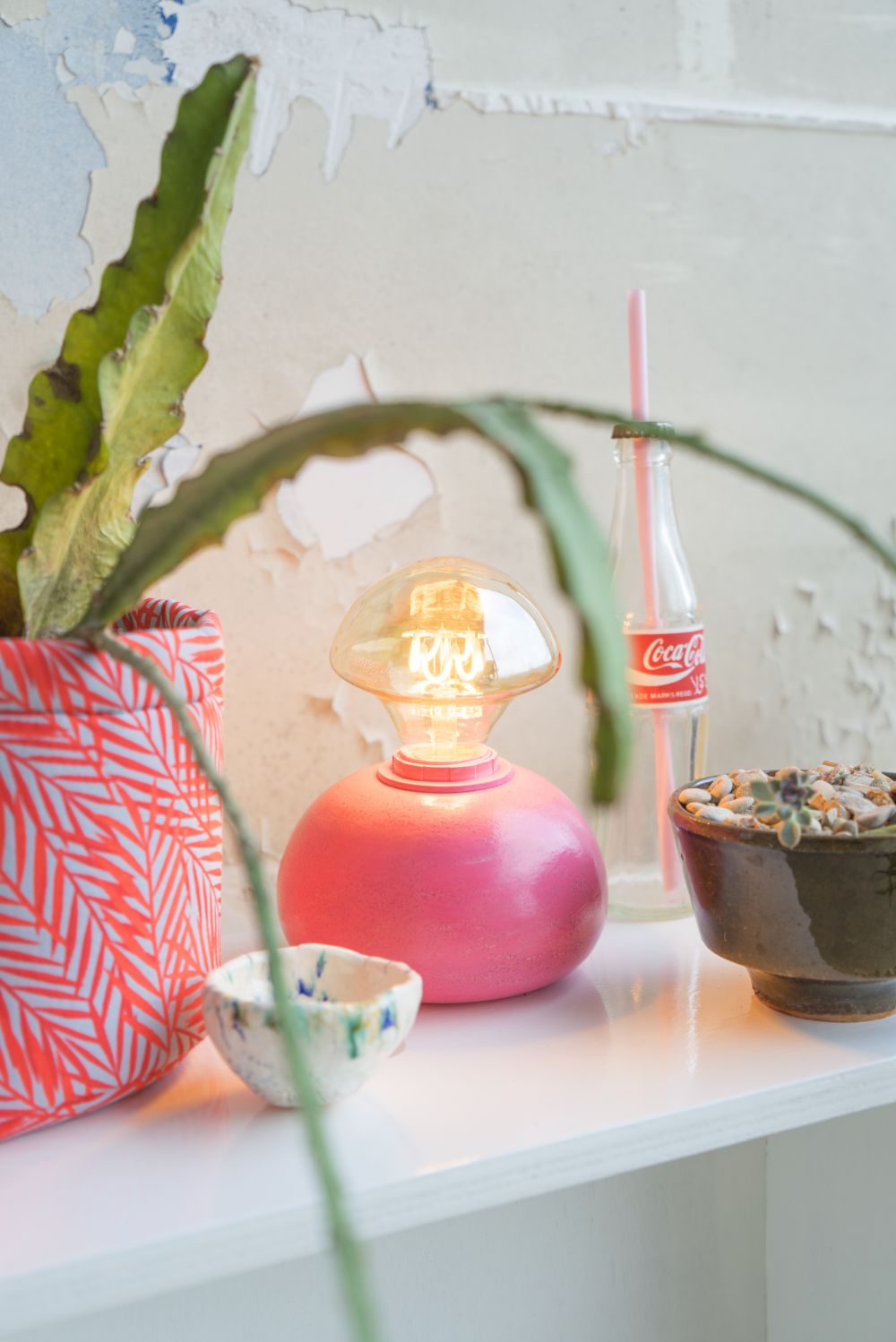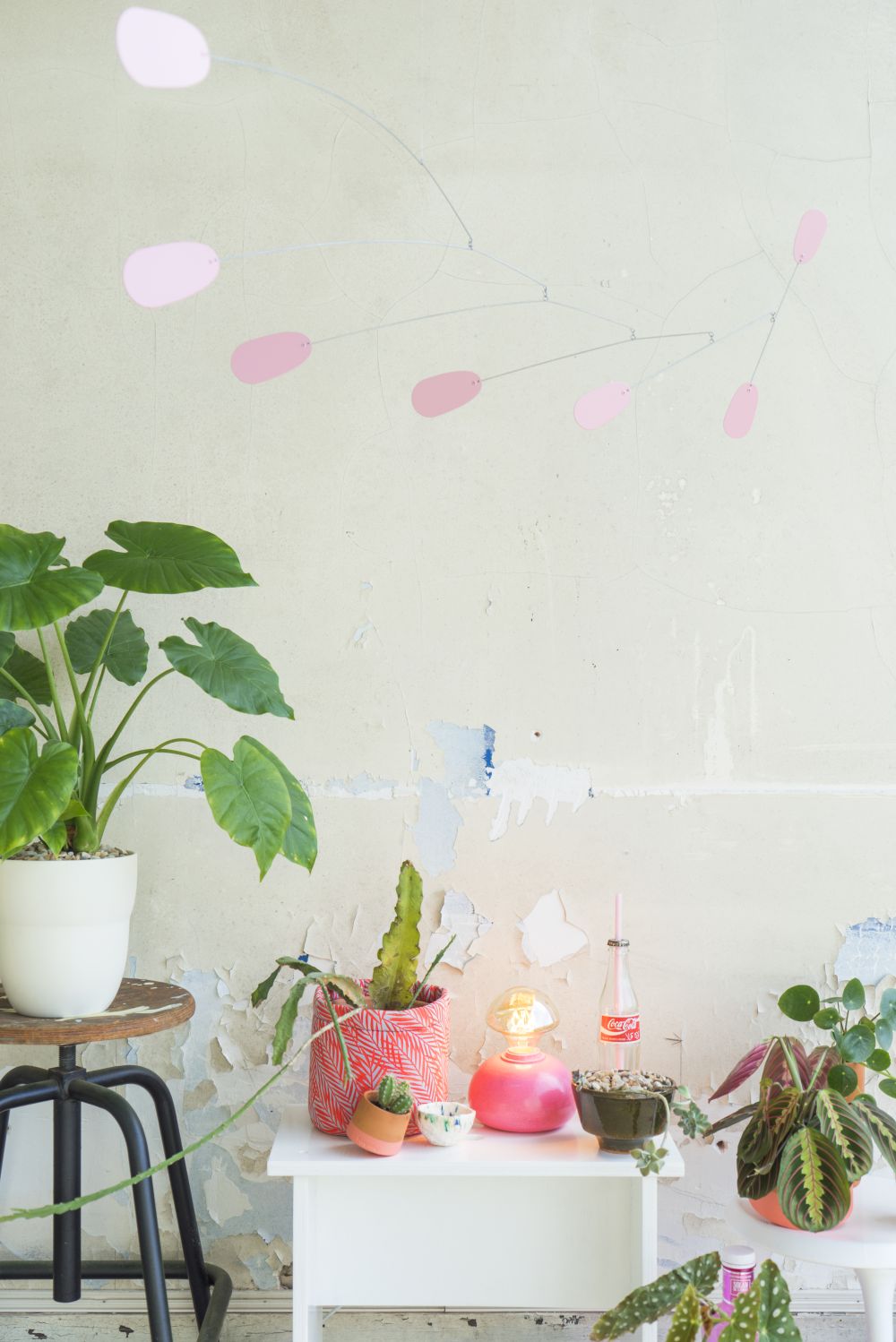 Full disclosure: this is not a sponsored blogpost, Plumen sent me the bulb to try and test, but didn't require a blogpost. I just felt inspired to make something nice with the bulb 😉