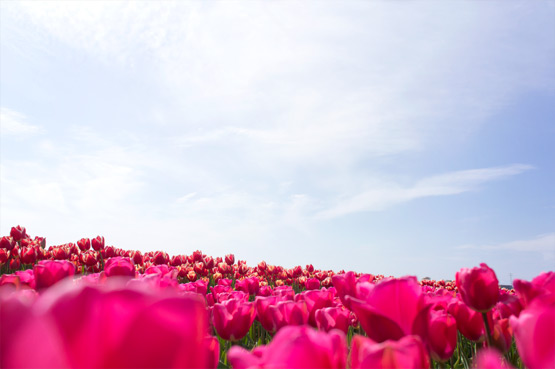 Have you ever seen the most colorful extravaganza in the Netherlands? Until a few weeks ago I only ever saw the tulip fields from a train or car but when I found out I had a meeting at 10 minutes from Lisse, I knew I had to see this from up close.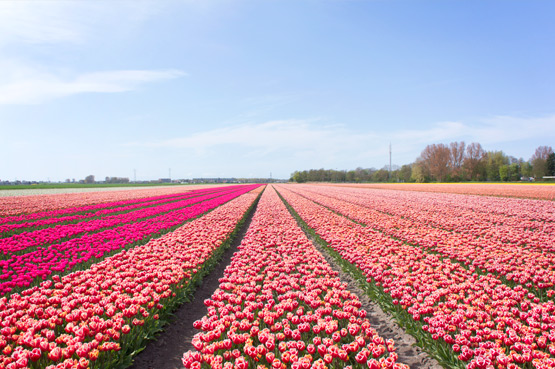 When there's such an abundance of color (and smell! really I wish the Internet had smells, it's impressive!) I cannot stop making photos… so I decided to show 'em all for a huge dose of color therapy. Enjoy!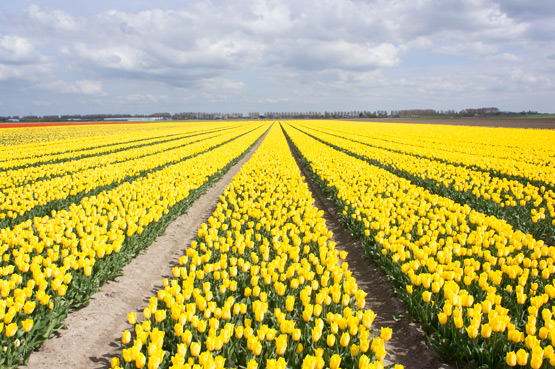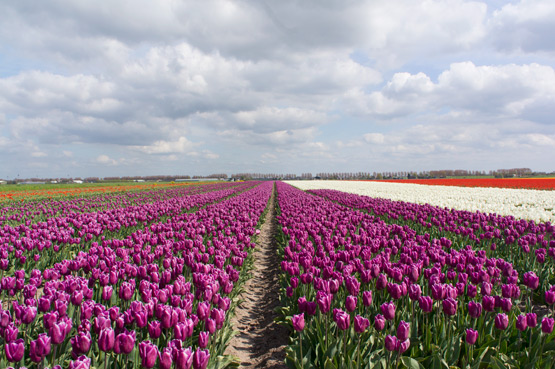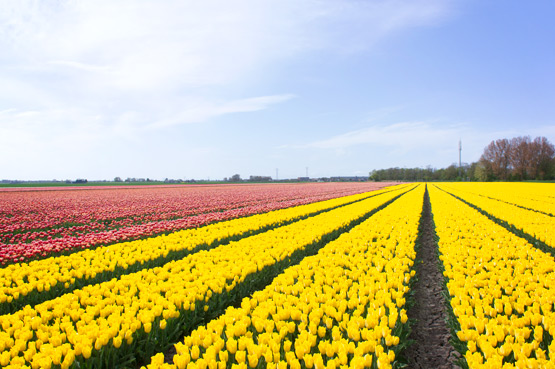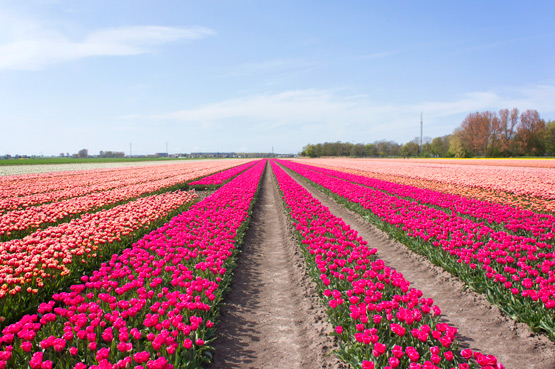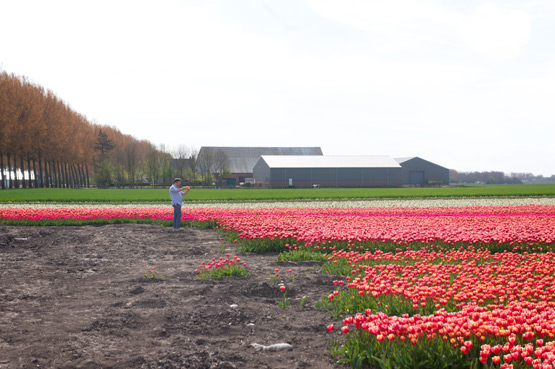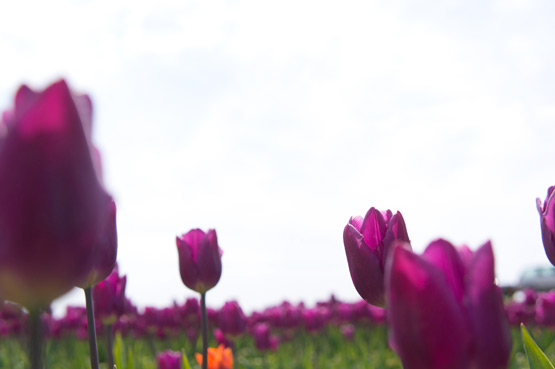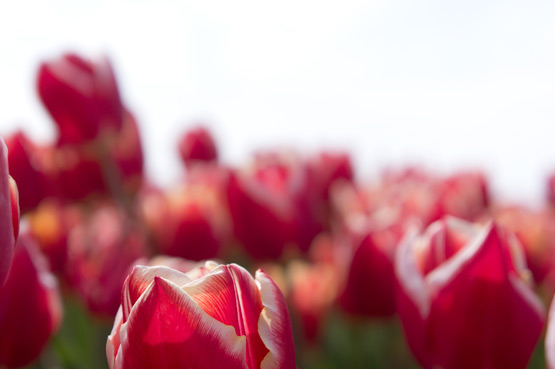 Don't you love the stranger in the crowd?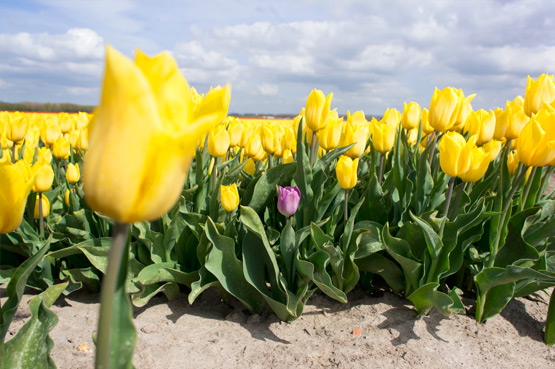 More than 3000 varieties of tulips exist and really: no two flowerbeds were alike. Tiny mini bulbs, two-tone tulips, wild peonie tulips and crown-like spiky flowers like these: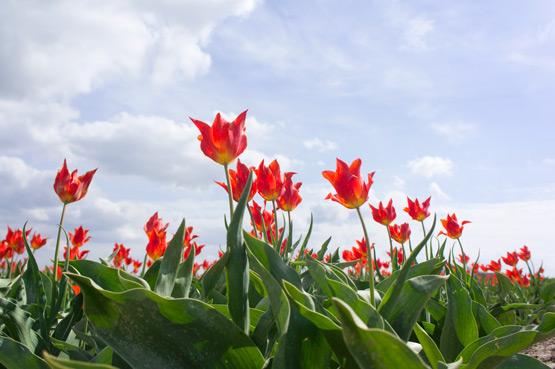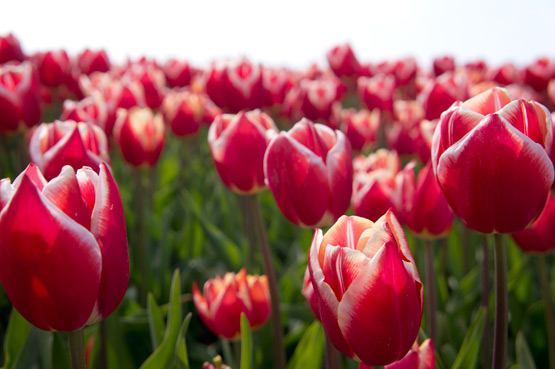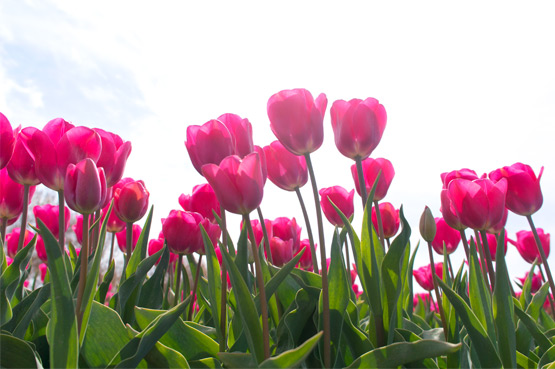 Another little stranger: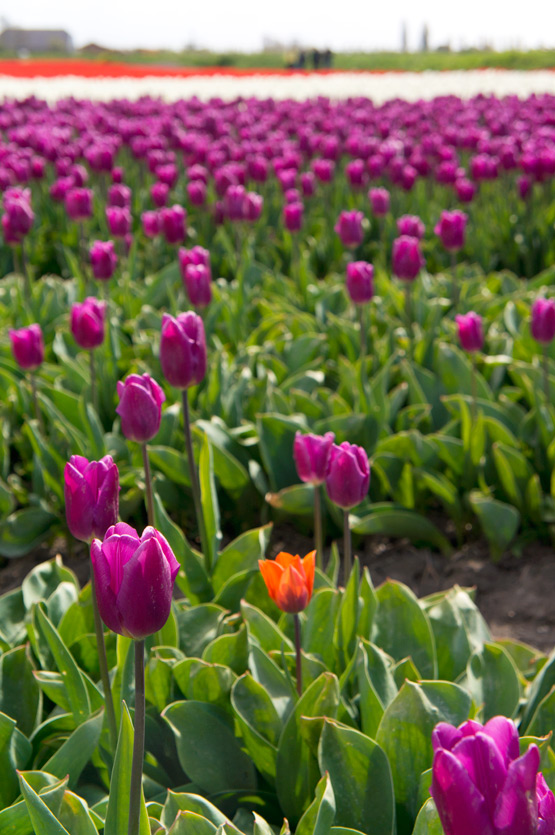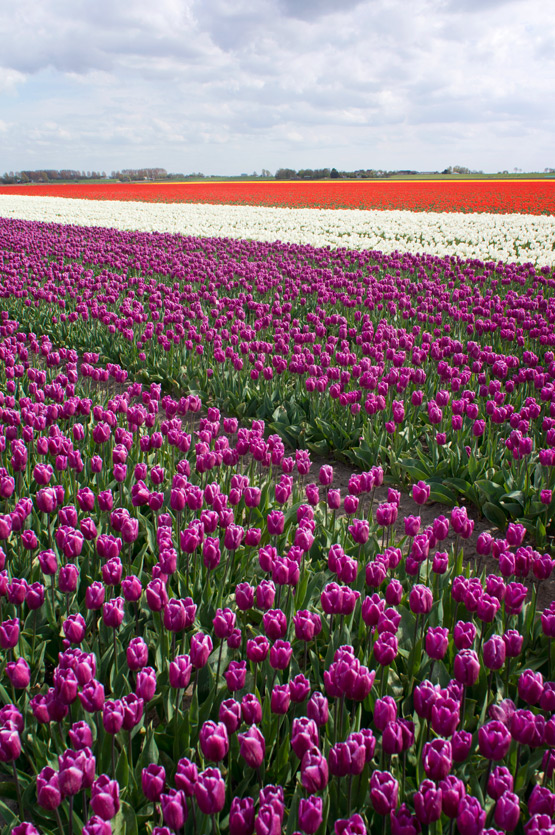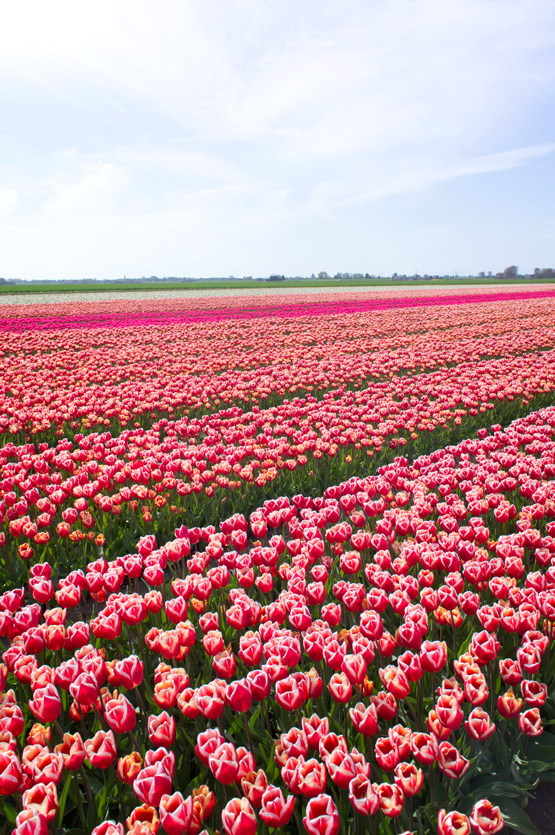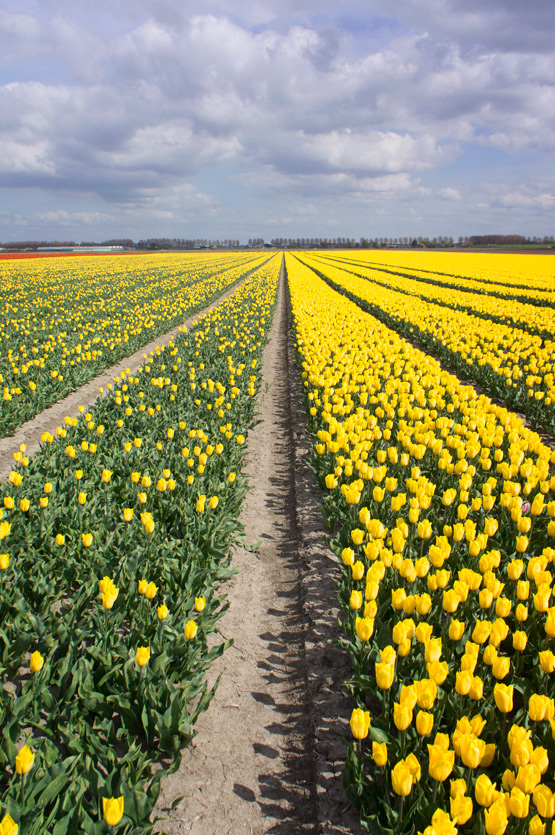 [[more]]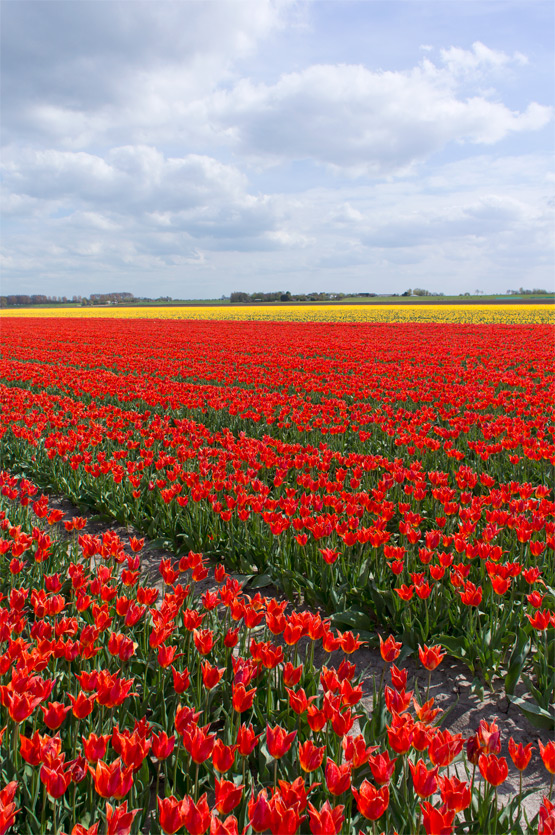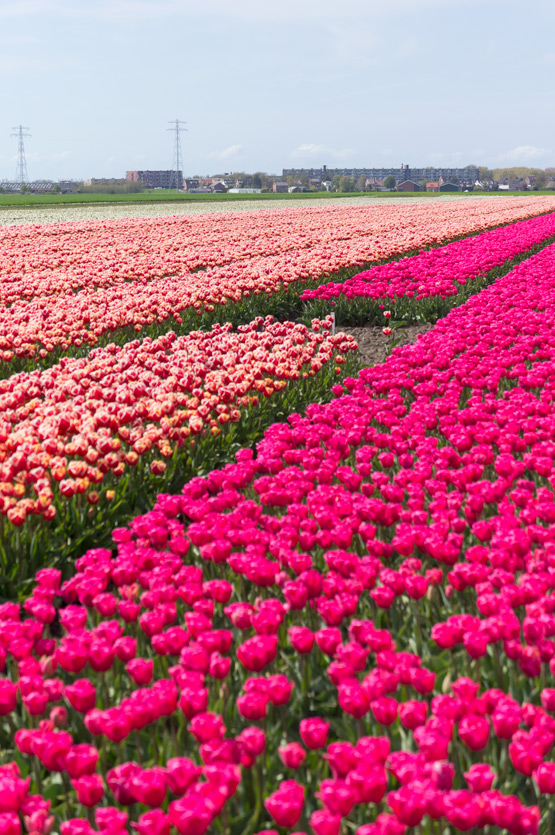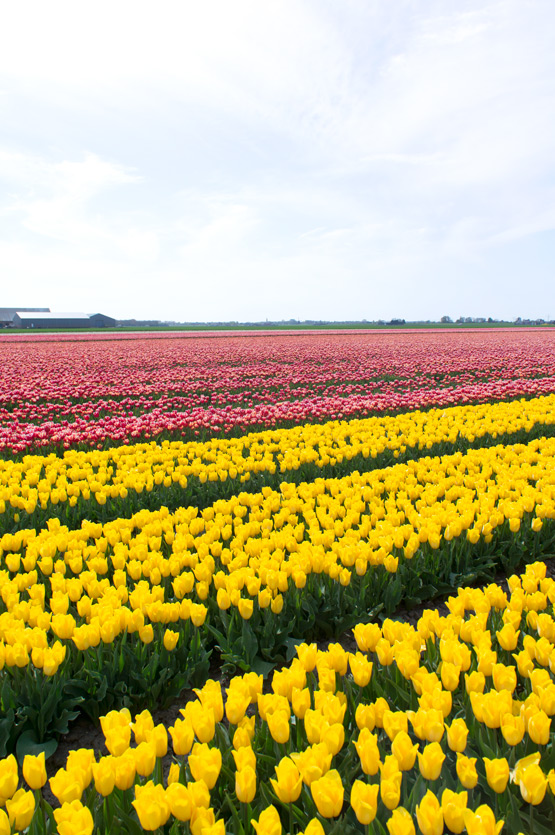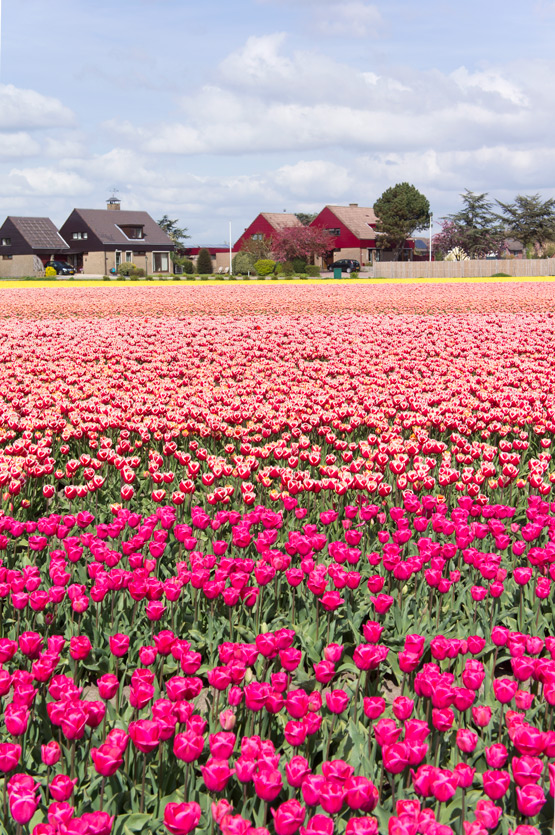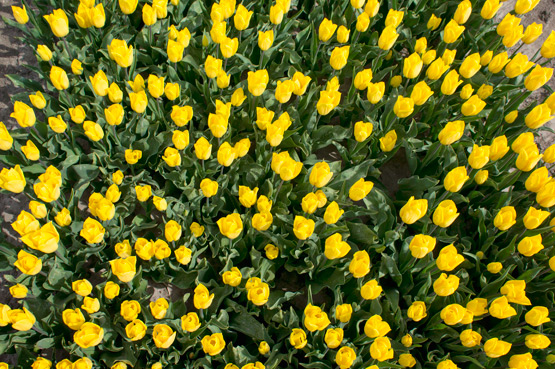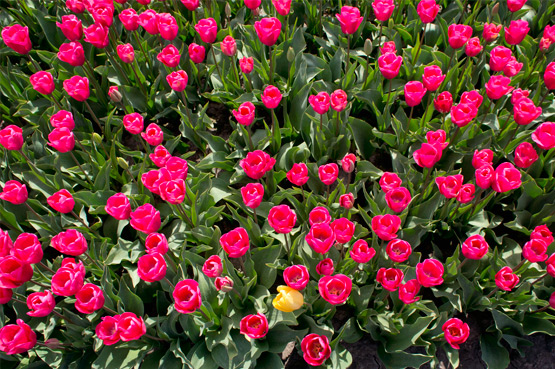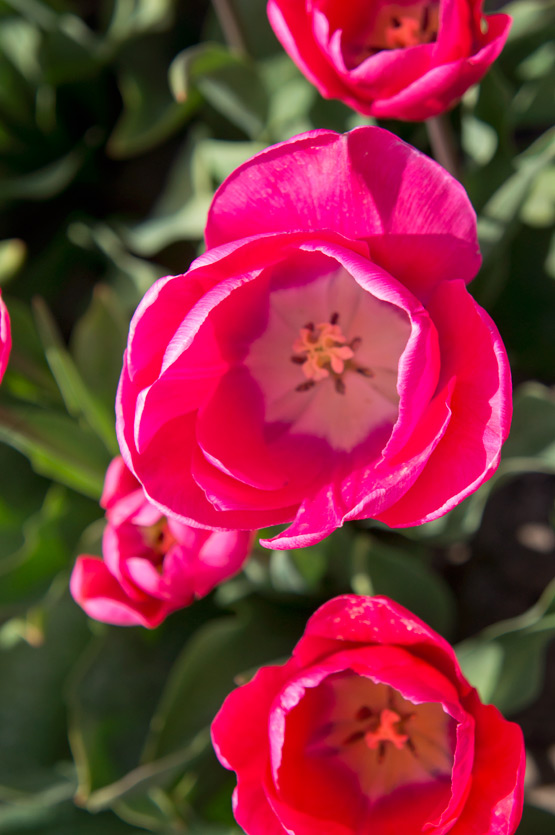 If you want more than "just" these giant tulip and hyacinth fields, you may want to check out Keukenhof in Lisse, at 30km from Amsterdam. Here you'll find more than 7 million bulbs, exposed in a giant 32ha garden park. But hurry: this is the very last weekend (until May 17th)! Or simply plan a little trip when the tulips bloom again next spring 😉
Have a great and colorful weekend!