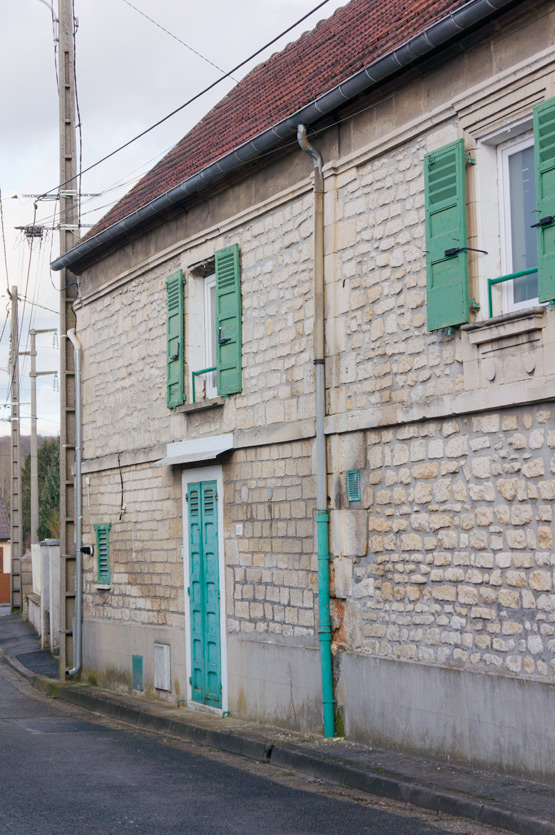 I love paint… and painting! And ever since the make-over of our yellow door, I'm dreaming of doors in all colors of the rainbow. But for now I'm only painting 1 kitchen accessory (and maybe more if I can't control myself…). For color inspiration I looked around our city. I love this bold green color, it's so vibrant: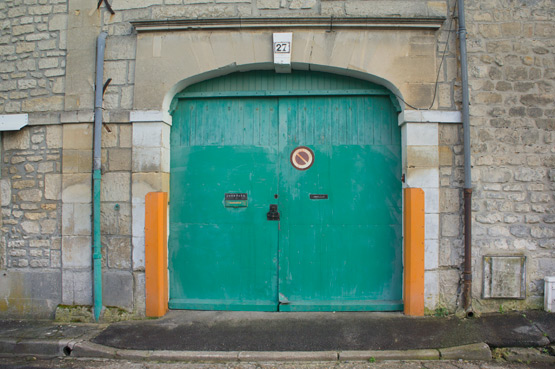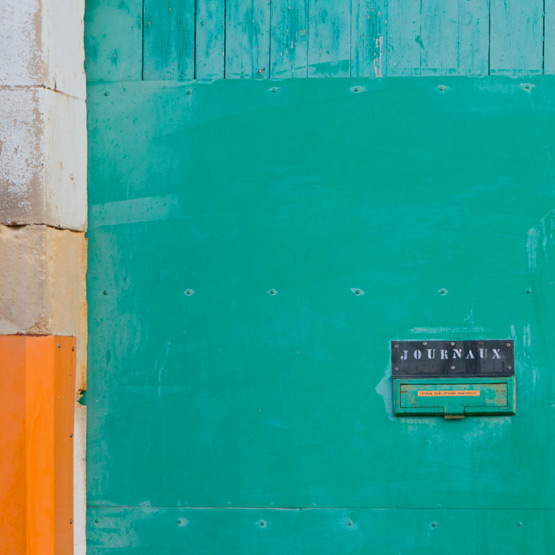 Remember this color discussion? In the 50s a pale and blue version of the above color was used in many public buildings. I loved all your name suggestions for this very specific color: aqua, tooth paste green, linden, carta da zucchero, duck egg blue, emerald, sage green. But I think the best-fitting name was Eau de Nil, although the above color would be a perfect emerald right?
Somehow I also took quite a lot of pictures of blue & green shutters in the past few months: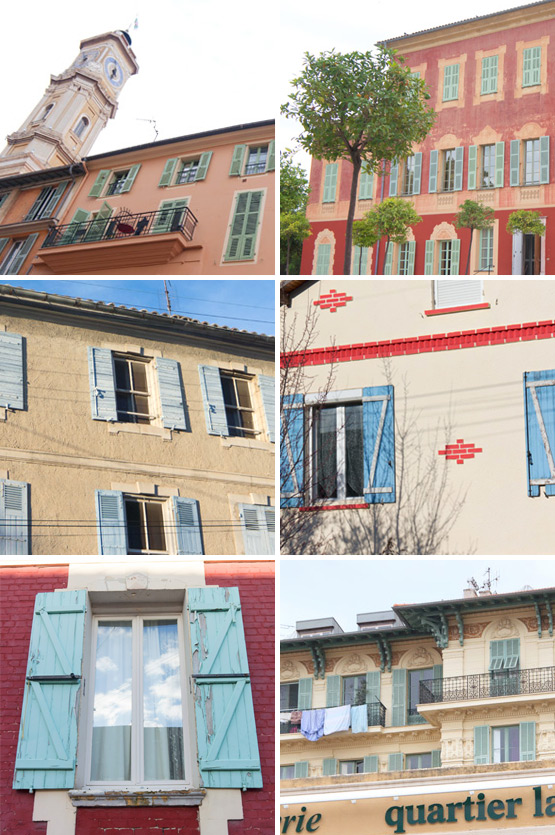 Because our home loves bright colors so much, I decided upon this "updated" version of Eau de Nil, simply called bleu turquoise. I'll show you the results later this week, once the job is done!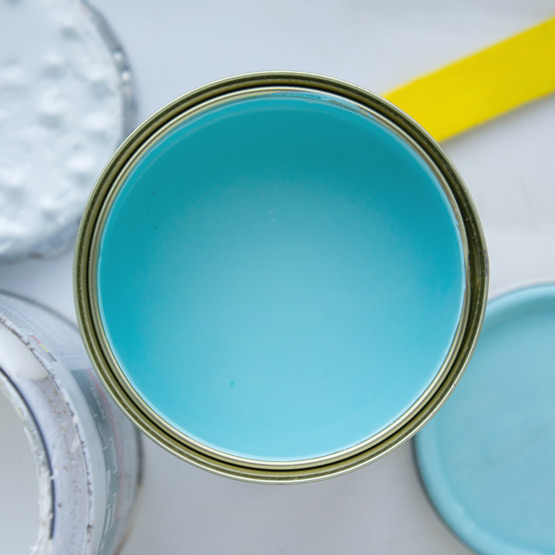 What do you think? Do you like Emerald green or Turquoise?