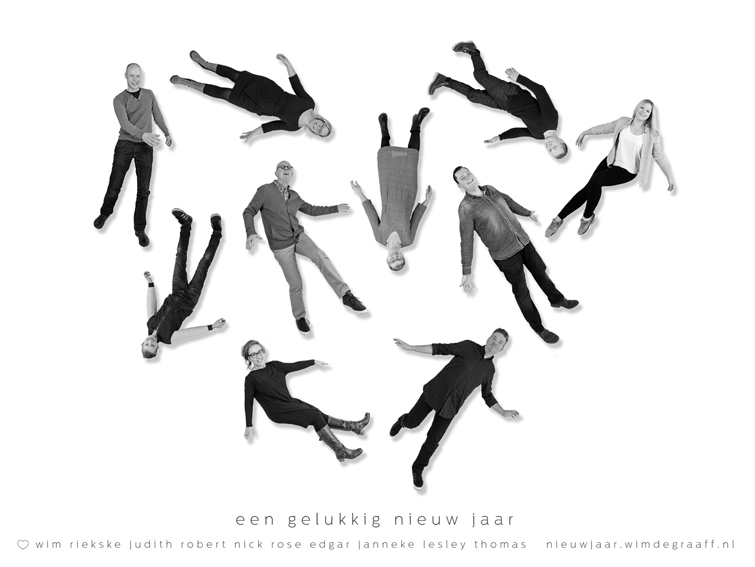 Een gelukkig nieuw jaar! Happy New Year!
I hope 2016 will be a peaceful and full of love, good health and joy for you and your loved ones.
Our family's New Year's card is one of these projects that's very close to my heart. My papa took the first photo in 1980 and in 2003 I joined the team. This year I got everyone to move in weird astronaut positions, which was pretty hilarious! Here we are on our light, airy and heart shaped 36th card 🙂 You can view all our cards here!