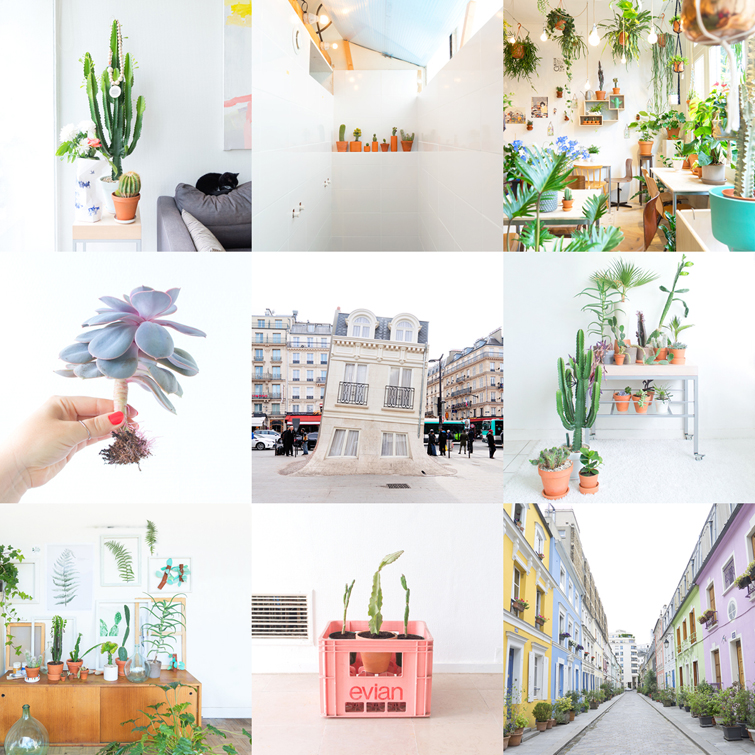 Instagram is still my favorite social media channel. Although I recently discovered the joys of Snapchat too. When I travel I always check out local hashtags or Instagram locations to discover new events, people, or interesting corners. Above is my "2015bestnine": my 9 most liked pictures of the year. It's always surprising to see what people love more/less. Plants are always very popular, just like colors and pink houses. But there are some very unpopular images that I really like. Like this picture of our (then unfinished) bathroom. I remember that I was so happy to move forward with the wall finishes of our bathroom. The picture shows lots of beige/brown/grey and dust, probably not as inspiring as my happy and real feelings behind the image. That's probably where Snapchat comes in: more instant realness. Something I would definitely like to experiment more with in 2016. But on the other hand: my most precious memories of the year weren't captured by my phone or camera anyway. I loved and love being disconnected.
Anyway, these are some of my personal favorite pictures I posted this year on Instagram: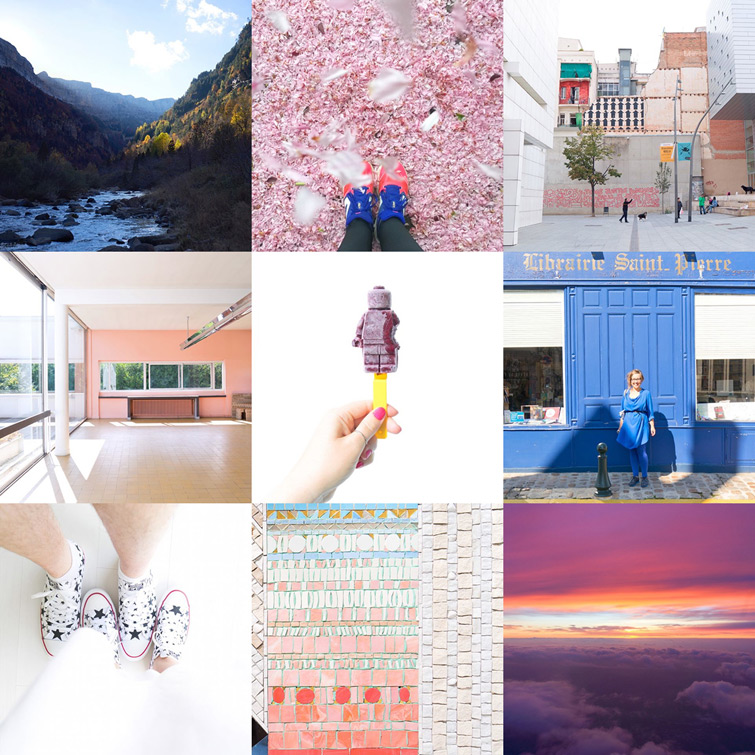 The amazing view on our 8-hour hike in Ordesa National Park in the Pyrenees /// my favorite #joelixruns picture of the year /// a beautiful composition in Barcelona.
The blush wall at the fabulous Villa Savoye /// bit off the head of a Lego minifig ice lolly /// Loved participating in #dresstherainbow by Brittany
My husband gifted us matching Chucks for our 15th wedding anniversary /// grout and tile porn in La Ferte Millon /// View from the plane after running my first 10K in Nice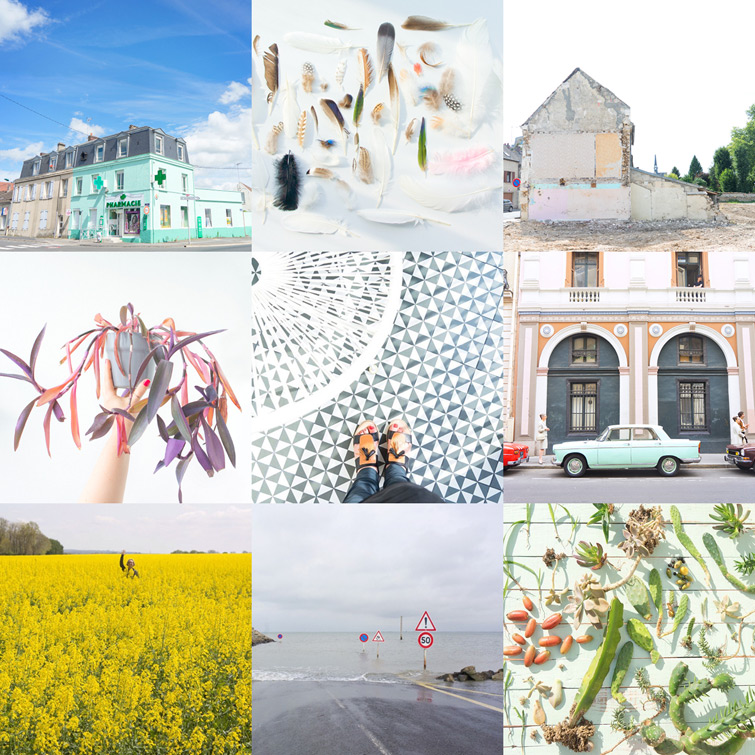 Minty pharmacy in the Oise /// My feather collection from my childhood /// Wall paper patchwork in Pont Saint Maxence
My purple heart plant is behaving weird /// Beautiful tiles at Praktik Garden in Barcelona /// Paris is a movie scene: scenes with Marion Cotillard
Emojis in the wild, I had my husband pull over and take this picture /// The impressive power of high tide on Noirmmoutier island /// Some of the green souvenirs I collected in Spain
I wish you a wonderful New Year's eve! See you next year with (finally!) the after-photos of our new bathroom!