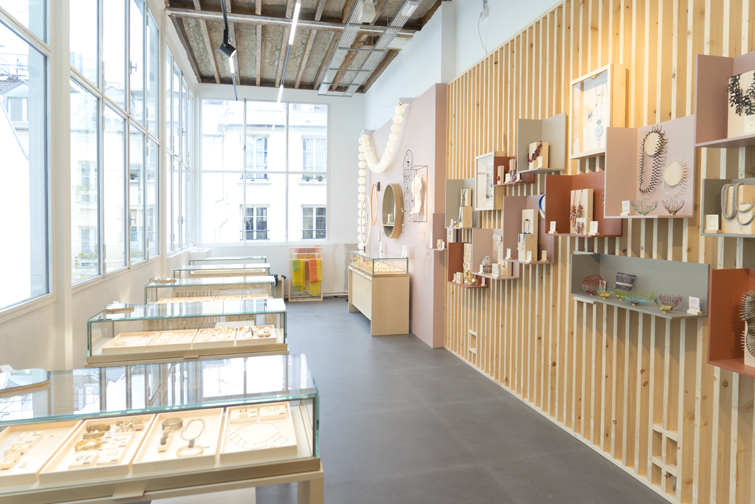 Concept Store. I don't like the two words: they are overrated, underestimated, hasbeen and are ever so often used for shops that gather a lot of "stuff" without any concept other than pushing customers to cheap consumption. Not at Empreintes, a new Concept Store for French Fine Crafts in the Haut-Marais in Paris. Their concept is very well thought of: it's a gallery, it's a shop, there's a café, a library and a small projection room in the sous-sol. All focused on les métiers d'arts: fine crafts. The staff is very welcoming, eager to inform you all about the items at display and tell you the many many stories behind the more than 1000 limited edition pieces and their makers.
Empreintes is big and spacious with its 600m2, which feels very un-Parisian! It's a light filled shop that is very well thought of, in a scenography by Elizabeth Lerich. It is calm, you don't feel any pressure to buy (even though you want to because there are so many unique and beautiful pieces that would look great at home or that would be perfect gifts), Empreintes is a very slow place and I love that.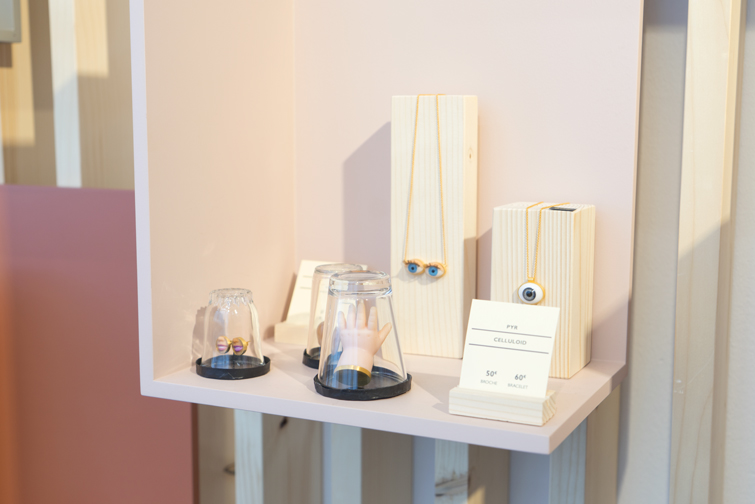 Contrary to more traditional craftsmen shops, the selection of items at Empreintes is surpisingly contemporary and has nothing to do with oldfashioned objects that are indeed made by hand but that you wouldn't even give to your grandma. Ateliers d'Art de France, the French federation of fine craft professionals, proposes a new kind of concept store with objects made by French craftsmen and artists without any middle men or big corporations. Just the best in French fine crafts, available at any budget.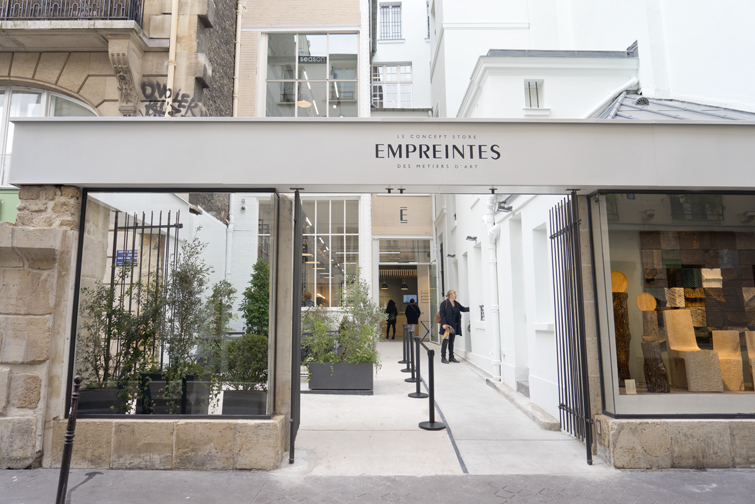 And if you want to test-drive the beautiful mugs, cups, teapots or plates that you can buy at Empreintes, have a little break at the Season café on the first floor, where they serve delicous organic food. The wall behind the counter is decorated with a jungle of plants: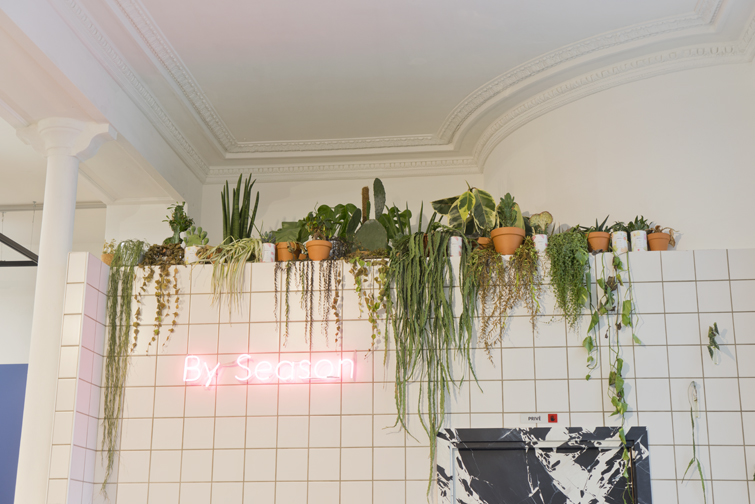 The exhibition about WOOD with artists Etienne Moyat, Benoît Averly, Bertrand Lacourt, Pascal Oudet, Sébastien Panis and Julian Schwarz: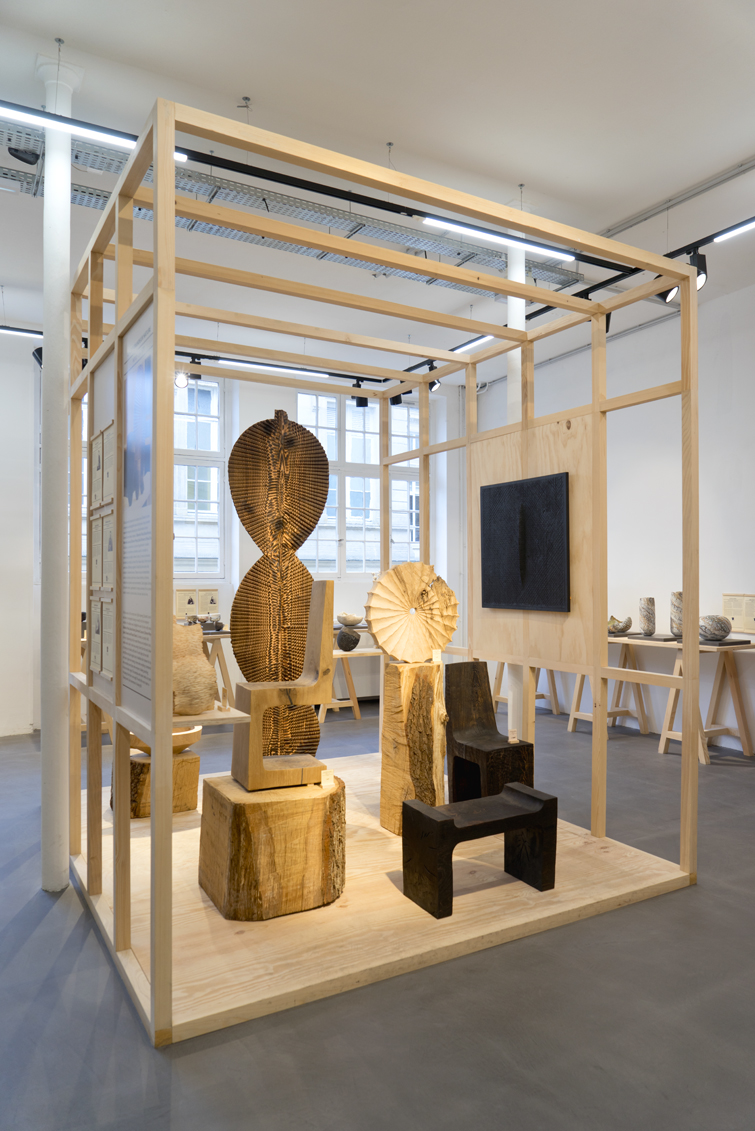 A cabinet de curiosité with sculls, glass domes, anatomic figures, ceramic coral creations and a papier maché lamb head (top middle) by Marie Talalaeff: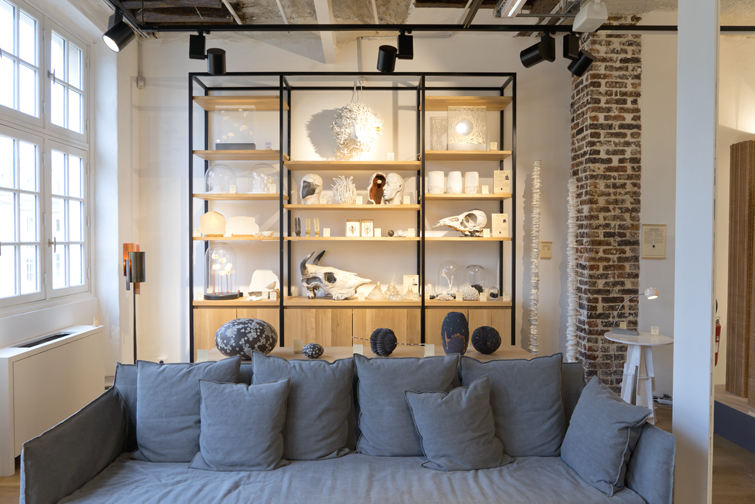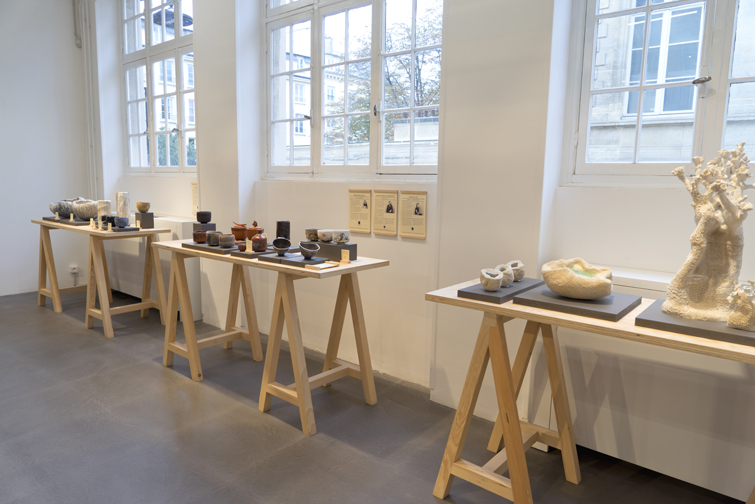 The beautiful eathenware cups by Christine Waxweiler: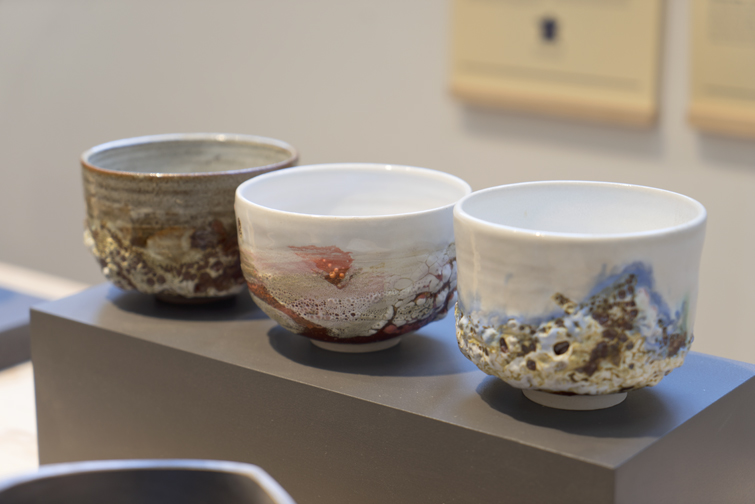 A big crush on the beautiful ceramics by Eric Hibélot: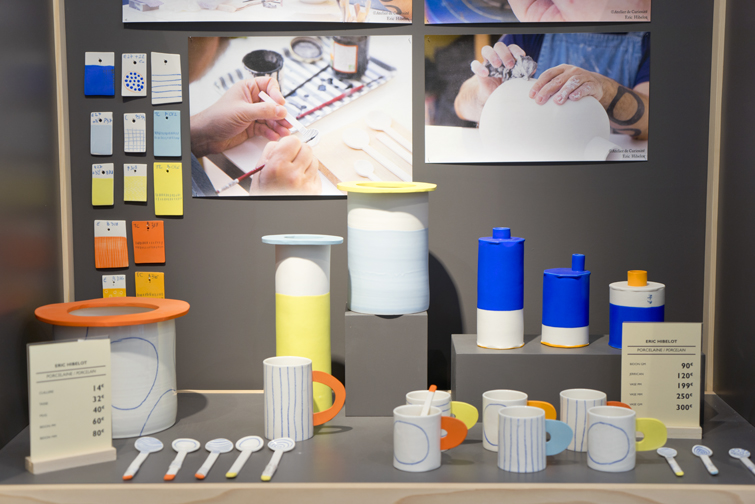 At Empreintes they don't only show the finished products: in special artist's booths you can see (beautiful!) pictures of the artists' workspaces and ateliers and read more about their indiviual stories.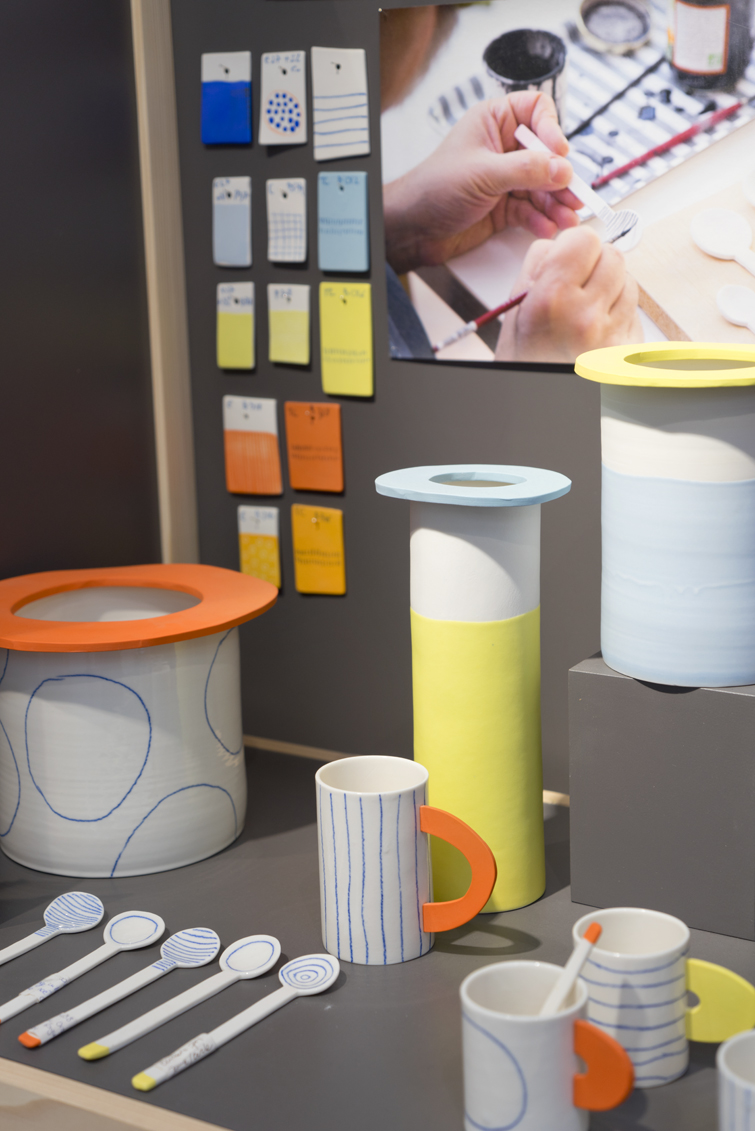 The view over the rue de Bretagne: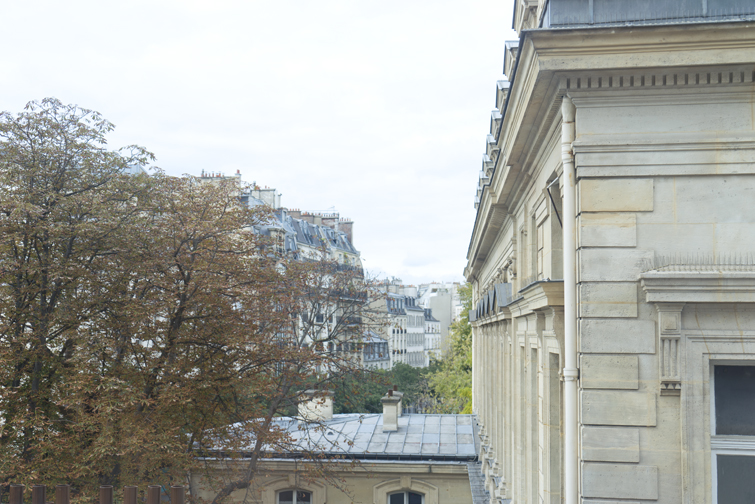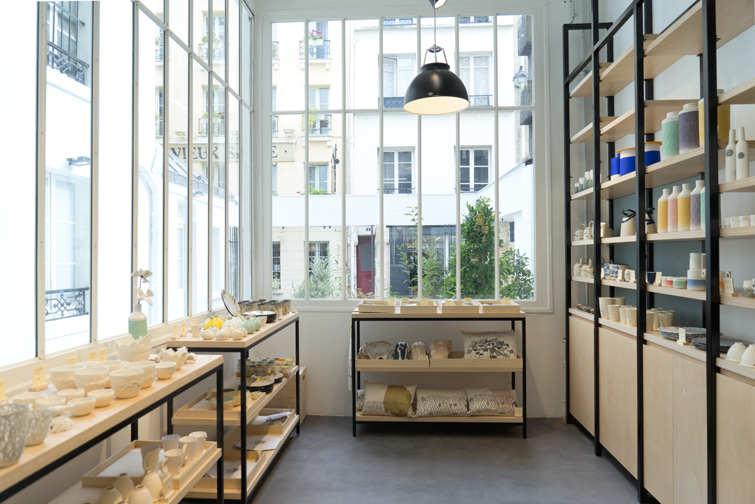 Empreintes – Le Concept Store des Métiers d'Art /// 5 rue de Picardie 75003 Paris /// France /// +33 (0)144010830
Open Monday to Saturday from 11am to 7pm