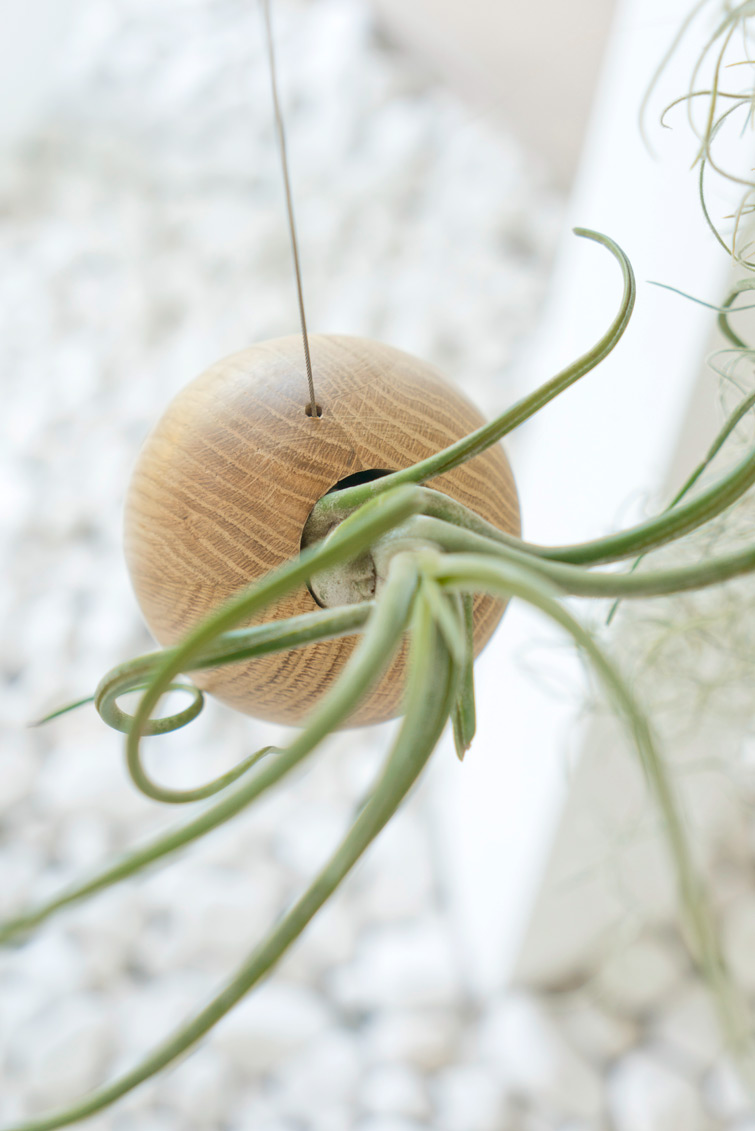 This summer I received a package from Etairnity with my very first airplants! You know I do have lots of cacti, agaves, succulents, palm trees and such, but somehow I never adopted any airplants. I expected them to be all tropical and difficult to take care of, but actually it's rather the opposite! Airplants, Tillandsia or Filles de l'Air in French ♥, are called like that because they gather moisture and nutrients from the air. They don't need any soil and request a minimum of water every once in a while. Perfect if you want to add some easy greens at home.
My new airplants came with 2 big wooden spheres and stainless steel wire to hang them somewhere in our home. The staircase seemed like an obvious choice as our entry hall has lots of indirect sunlight, which airplants love.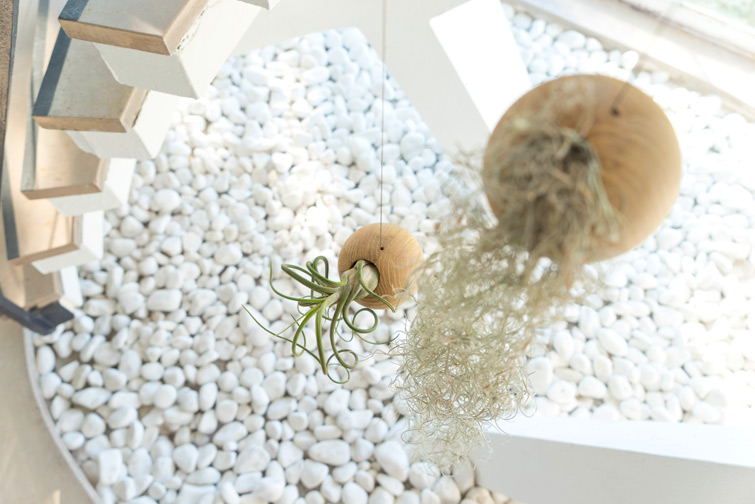 The first thing to do when you receive airplants by mail, is to soak them in water for an hour and let them dry. In the mean time I assembled the stainless steel wire and the spheres. Very easy!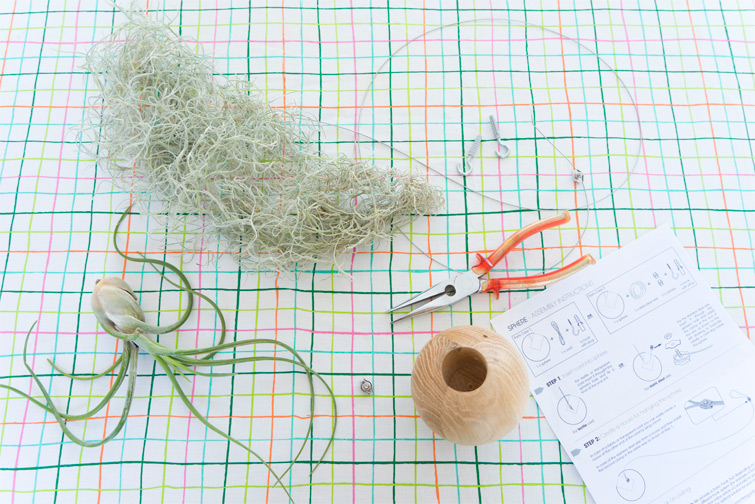 And tadaaah! This is how they look under our staircase, a subtle green touch: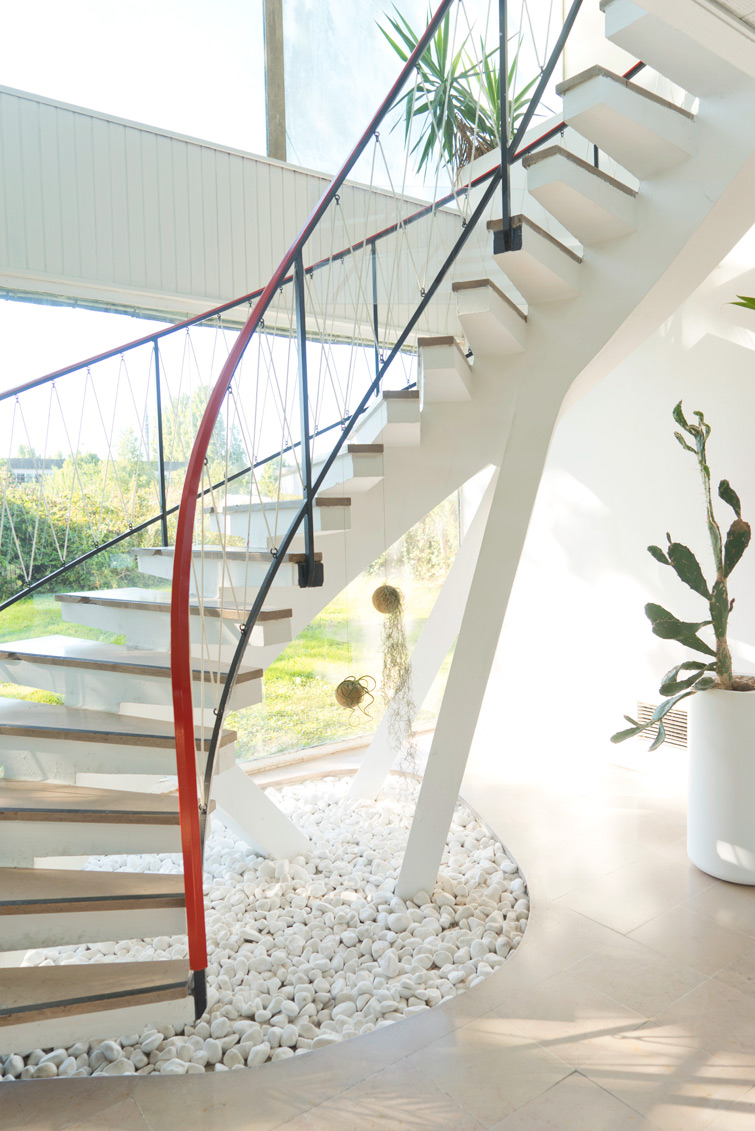 For watering, you take the airplant from its wooden base and generously spray 2-3 times per week. During this summer's heatwave I soaked the airplants a few times in water to prevent them from drying out. And it worked perfectly fine! Airplants are so easy and require very little attention. Another advantage of airplants, is that you don't need to repot them or find some nice plant pots.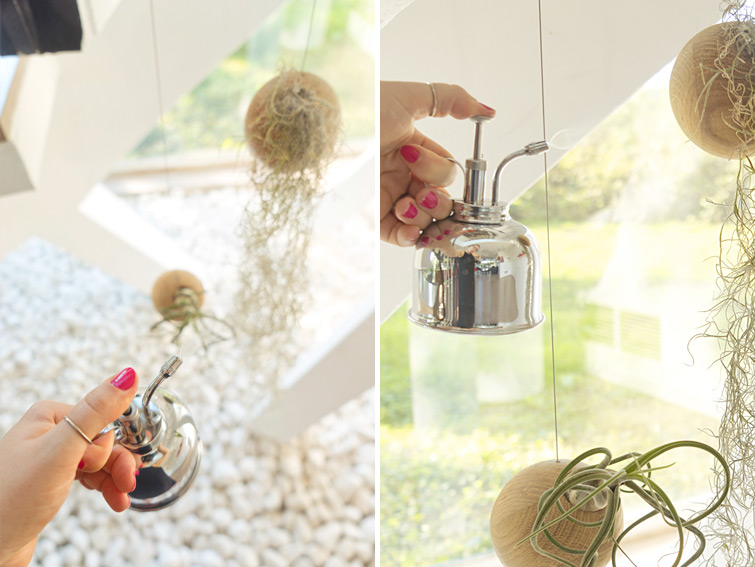 Of course Wally was there to check out the airplants with me 😉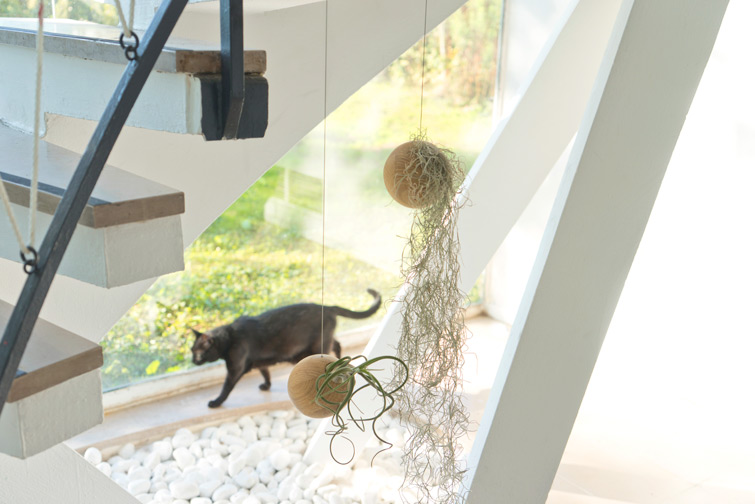 I'm very happy with my Tillandsia Caput-Medusa and Tillandsia Usneoidus (Spanish Moss) decoration, it's intriguing to see how they grow without any soil and very little water. And the best part: I get to give away a set of 3 cubes with airplants from Etairnity. Scroll down to read how!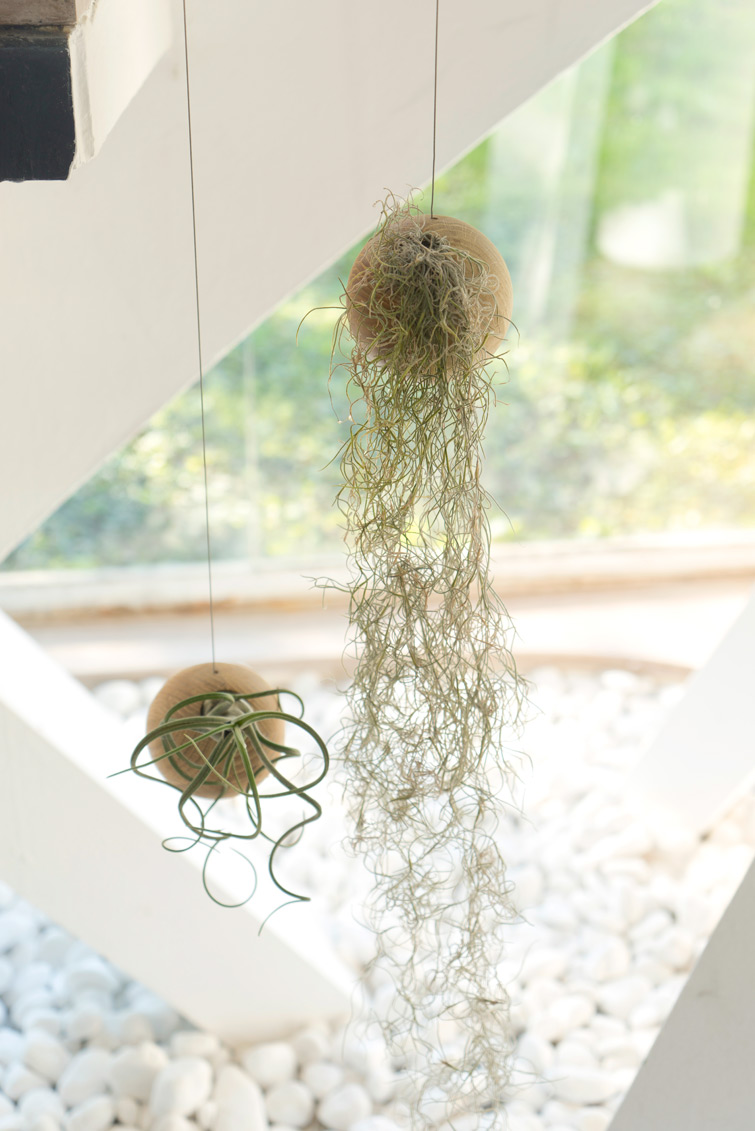 To win a set of 3 wooden Etairnity cubes with airplants:
► Leave a comment below and tell me what's your favorite Etairnity product, and why?
► For an extra chance, hop over to Igor's Happy Interior Blog, because he's giving away a set as well!
The lucky winner will be announced on September 7th. The giveaway is open for everyone worldwide: we're happy to ship around the world 🙂 Good luck!
This giveaway is now closed. Random.org selected the 50th comment as a winner. Congratulations Imke!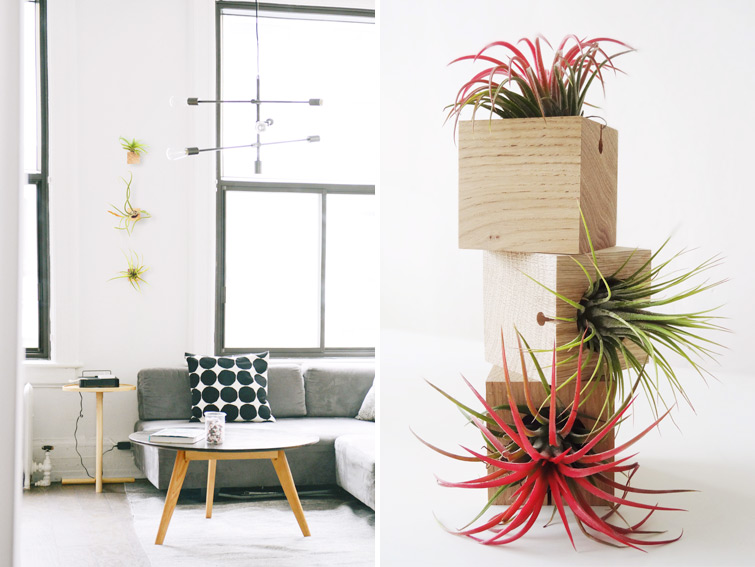 All photos made by me, except the Etairnity cubes.