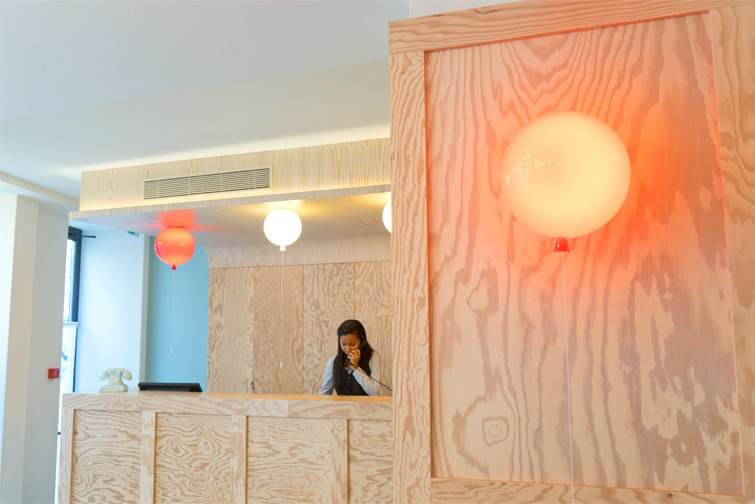 It's one of the questions I get very often: Judith do you know a nice hotel in Paris? Usually I sleep in my own bed when I'm in Paris… obviously 😉 But for my birthday, Astotel invited me for a night in their brand new hotel in the 9ᵗʰ arrondissement: l'Hôtel Joke. I had a really nice stay, so now you know which hotel I'll recommend next time… and that's no joke 😉 Have a look: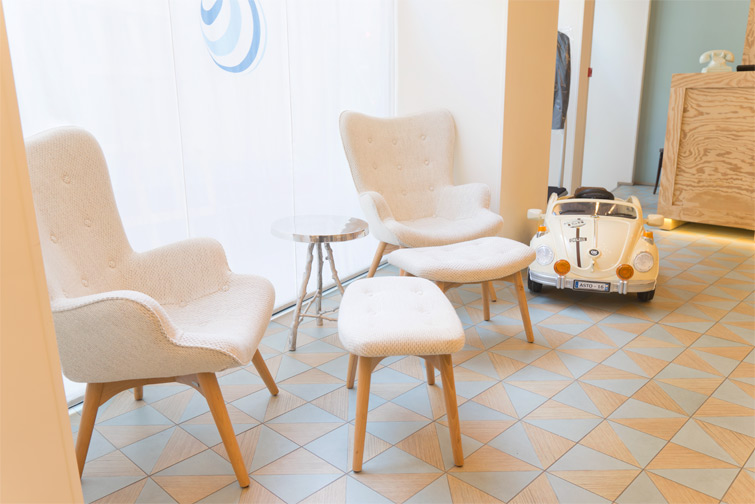 The name of Hotel Joke describes the concept of the hotel pretty well: it's playful, with funny touches and small jokes all around. But beside the quirky design of the lobby, staircases and rooms, the staff was super friendly and welcomed us with a smile. The alcohol-free minibar is included in the price of the room, which was great because I was thirsty on my birthday 😉 In the lobby is also a free snacks & drink area where you can serve yourself some cake, fruit, nuts, dried fruit, lemonades, sodas, coffee or tea. Even if you're not hungry, being able to grab an apple before heading out for a day in town, makes you feel more welcome and "at home", right?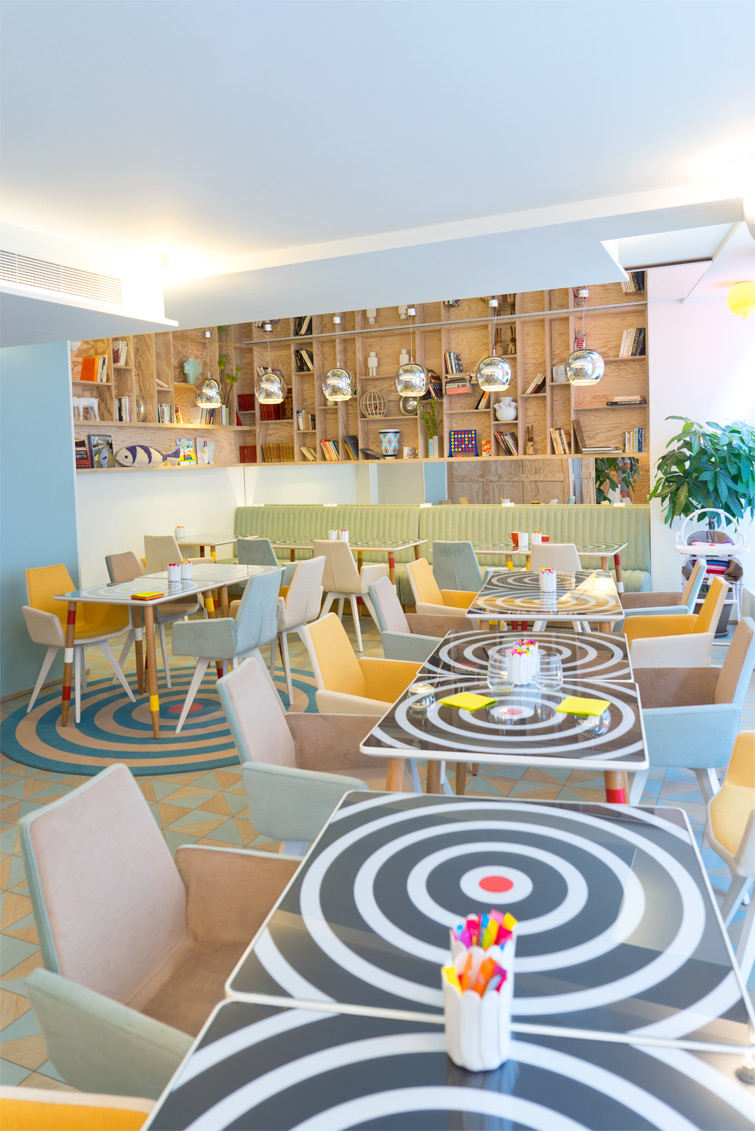 This is the lobby and breakfast area with lots of playful details: toys, books & plants on the shelves, mirror lamps above the "target" tables and carpets. Those target tables reminded me of the beautiful design of the Islandic Opal candy boxes.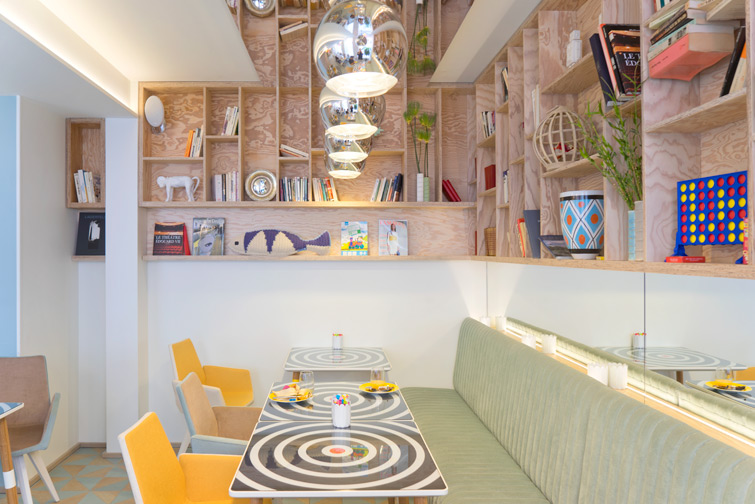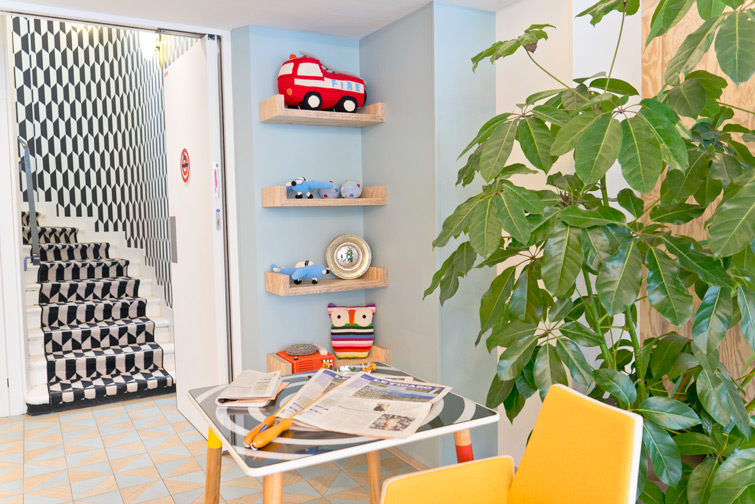 Throughout the hotel and in the elevator are different screens with non-stop "funny joke videos" from tv/YouTube. You can even watch the Joke Channel on the television in your room.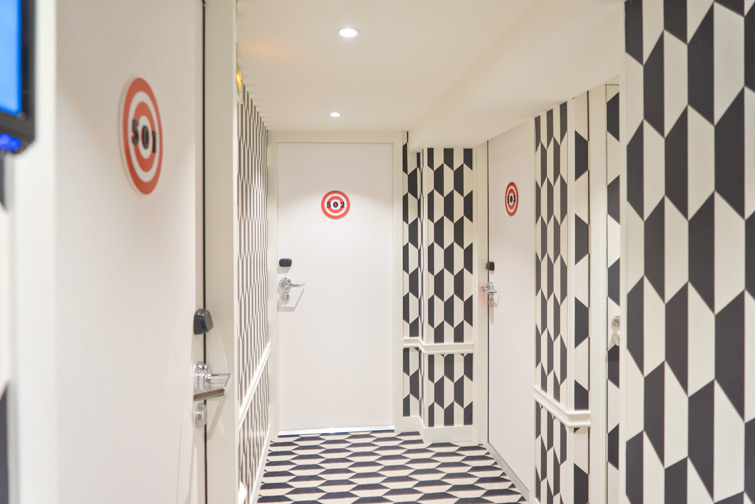 Our room was bright and clean. Not very big, but just what you need to store your suitcase, clothes and other stuff. And there was room for play: above the bed was a magnetic board with words. I felt the crazy need to change the typefaces of those words right away: my graphic designer eyes longed for some more sophisticated letters 😉
But Robert had a go and wrote this sentence: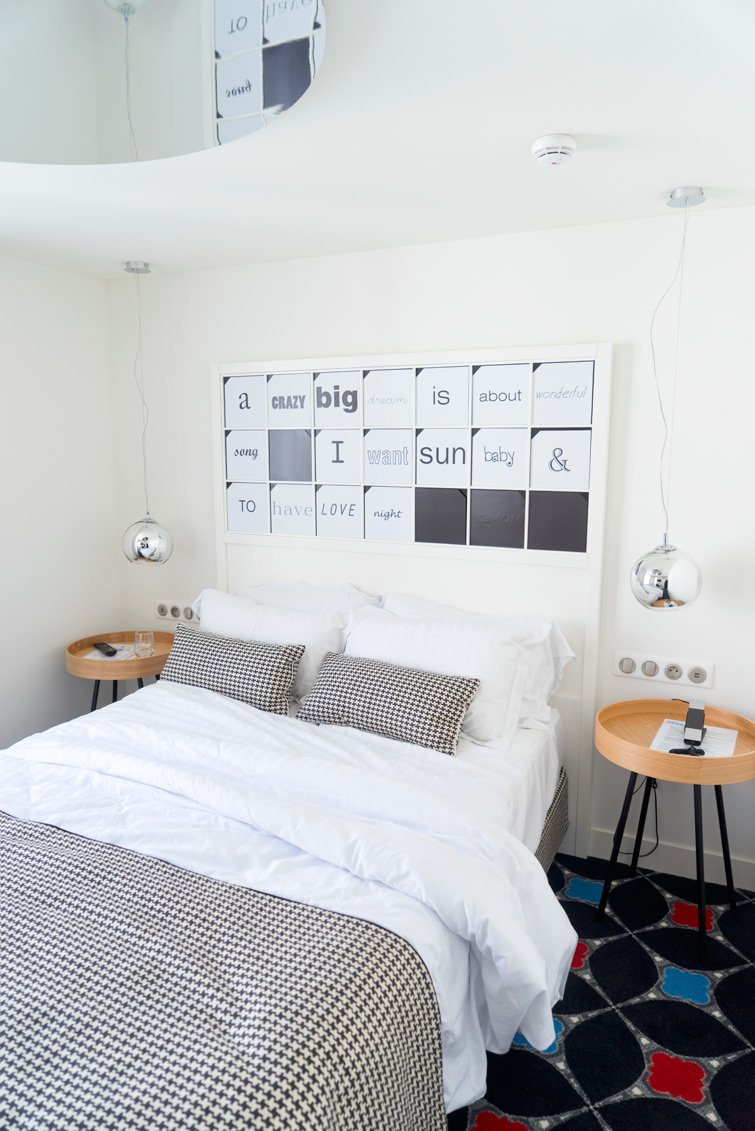 Another quirky detail: a banana on the curtains: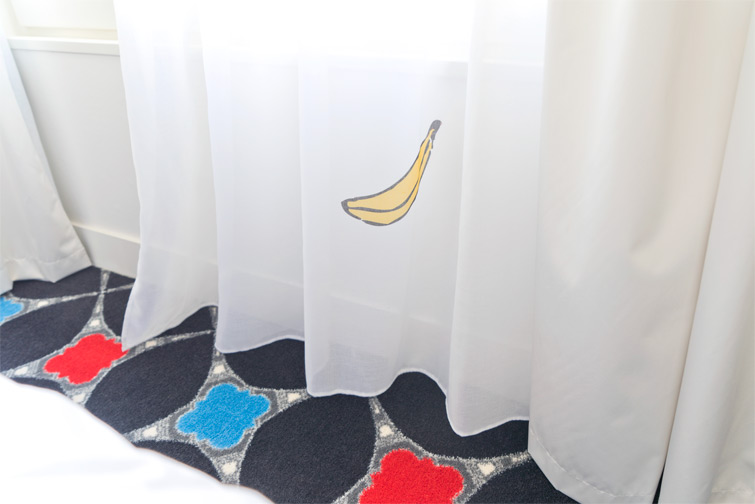 And a mirror above our bed! After a night of sleep I woke up feeling one year older, no joke! But only because it was my birthday 😉 The bed was very comfy and the bathroom products by Algotherm smelled really nice too (so nice that I even "stole" the body cream!).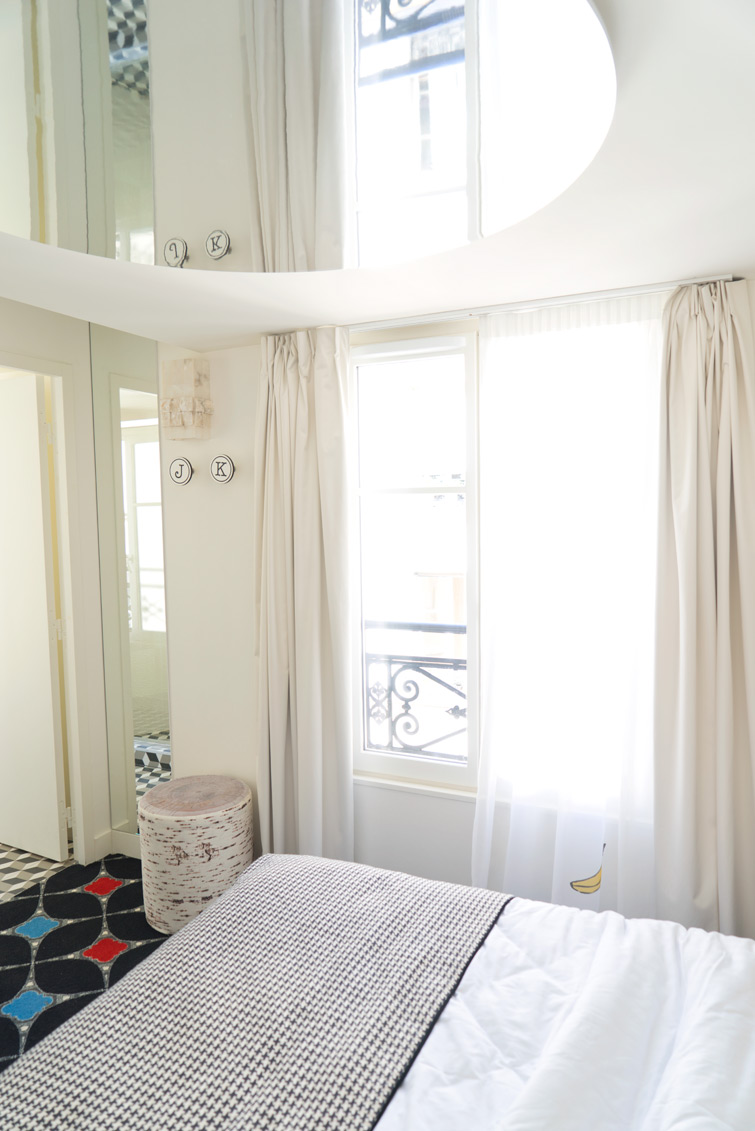 Bonne nuit from my bed in Hotel Joke: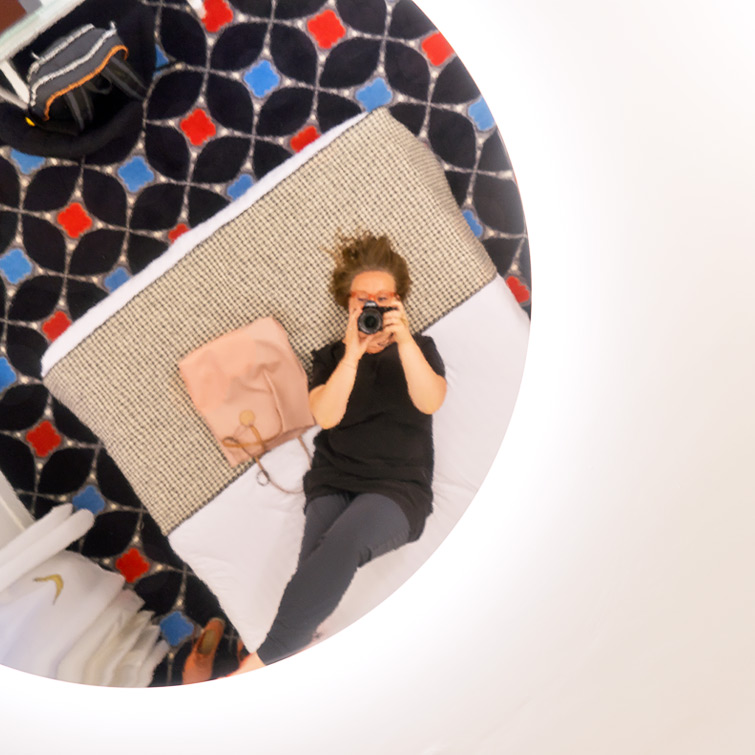 Hotel Joke /// 69 Rue Blanche /// 75009 Paris /// +33 1 40 40 71 71
The hotel is located close to the Moulin Rouge, metro Blanche (and Pigalle, Place de Clichy, Saint Lazare)
Full disclaimer: Hotel Joke invited me for one night in Paris. I had a great stay and decided to blog about it, and as usual: all views and photos are my own. Merci Hotel Joke!