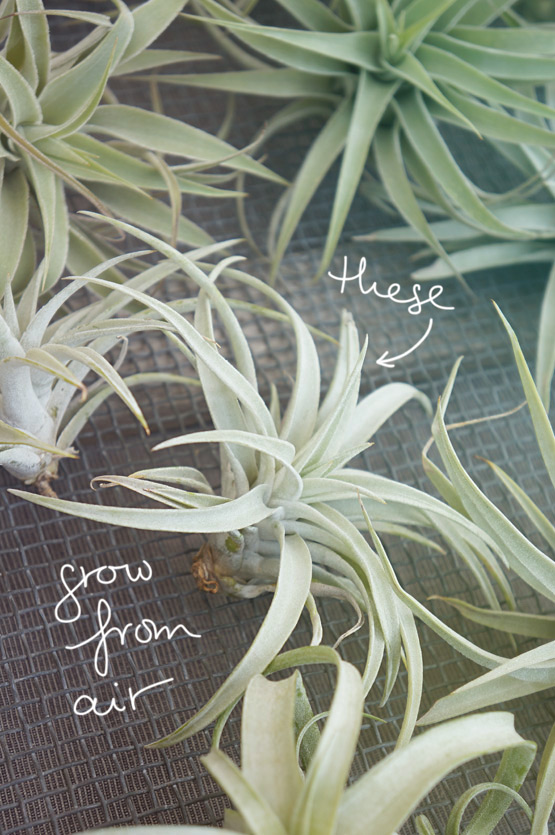 You may wonder if I changed the editorial calender of my blog to become a flower blog, but I can reassure you: I'll be back to posting other things than flowers and plants soon. But today I'd like to show you some pictures of these Tillandsia plants that I saw at Les Journées de la Rose. Amongst all the bright colored roses, it was a breath of fresh air to see something pretty and "just" green. You may know that I love succulents & cactus plants more than flowers, so these air plants really appealed to me.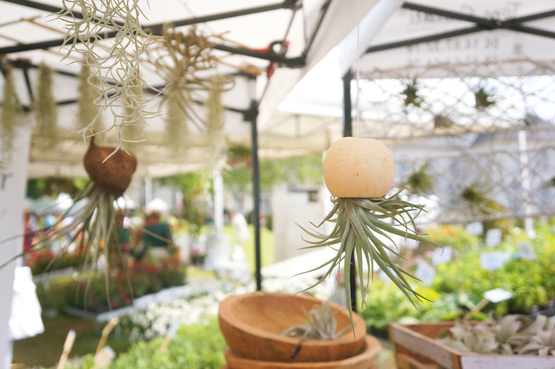 Tillandsia air plants don't need any soil to grow, they get their moisture and nutrients from the air. So no need for planters!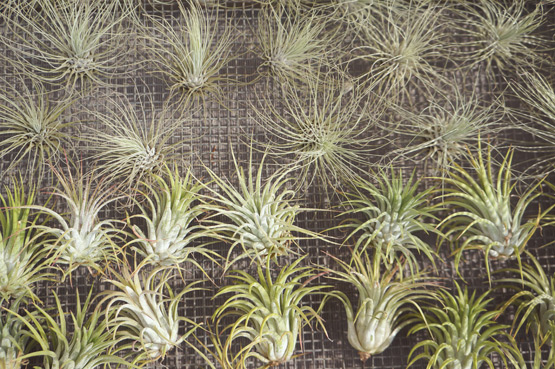 Last month Kreetta hosted a giveaway where you could win some Tillandsia plants. The lovely Gudy from Eclectric Trends won those beauties and ever since I'm really curious about how she styled them in her home.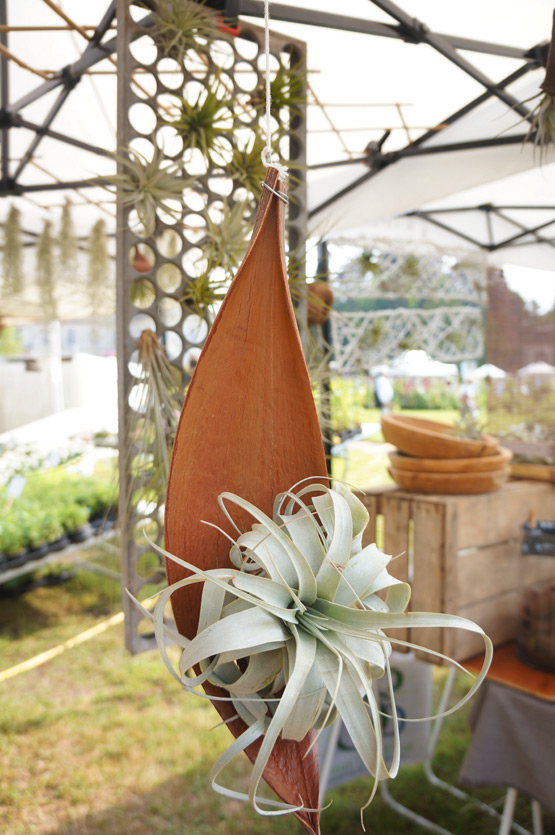 If you like these air plants, how would you use them in your home? I'm thinking of making some kind of curtain of air plants in my jungle.
Oh and if you'd like to buy some Tillandsia online, Filles de l'Air proposes a large variety, as well as some accessories.
Disclaimer: this is not a sponsored post, I simply like these plants!