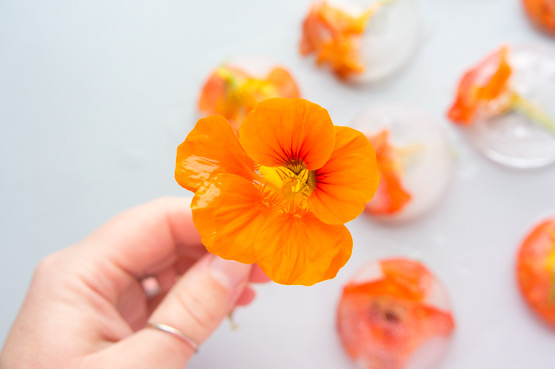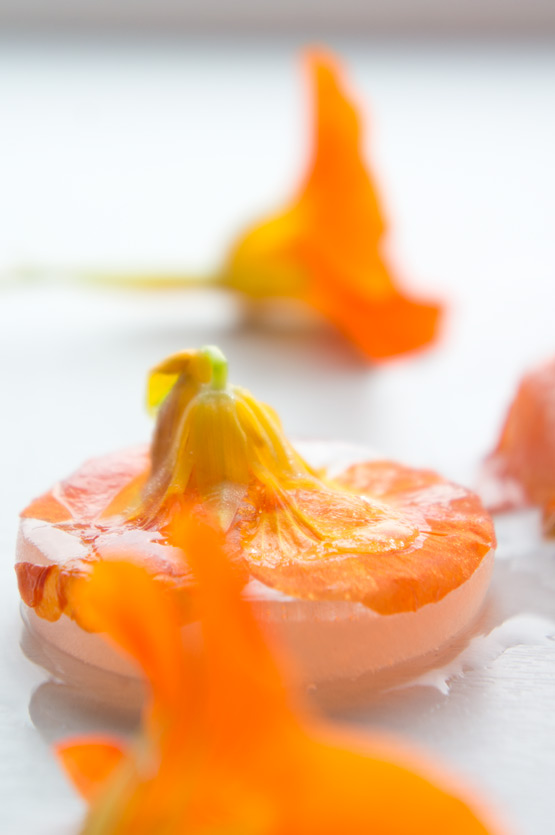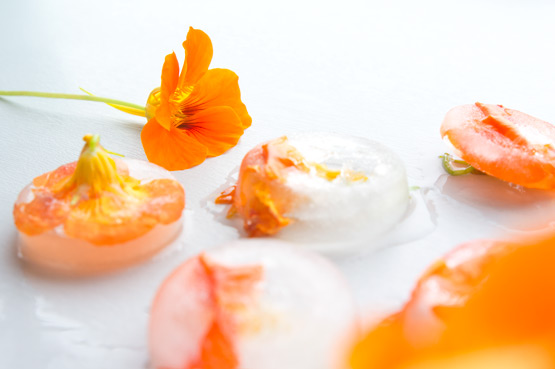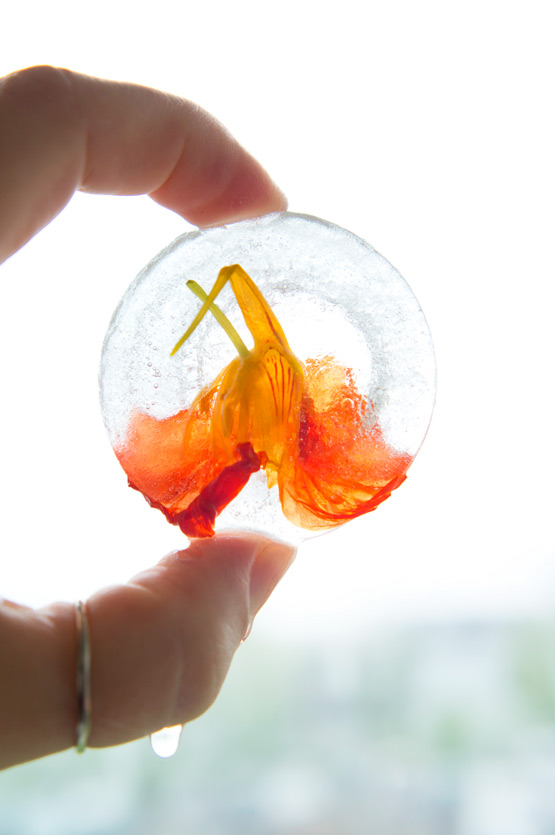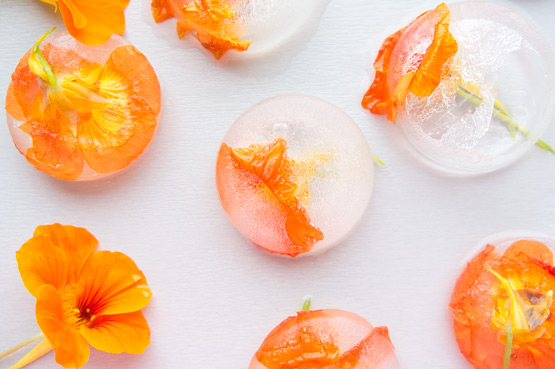 Do you recognize this? That you want to try something because you saw it somewhere, without knowing where you saw it?
That's what happened to me last week when I wanted to freeze a bunch of Indian cress flowers. One of my Nasturtium plants is growing so fast that we can't keep up eating flowers in our salads. The plant has tentacles in all directions growing fast through our greenhouse. It reminds me of my melon plant last year!
So finally I realized I saw the #frozenflowers project on Emily's instagram. It was fun to try and it looks pretty cute, although the flowers don't taste as fresh & fruity anymore after freezing them. But it looks great in a glass of water… or a cocktail! Cheers!