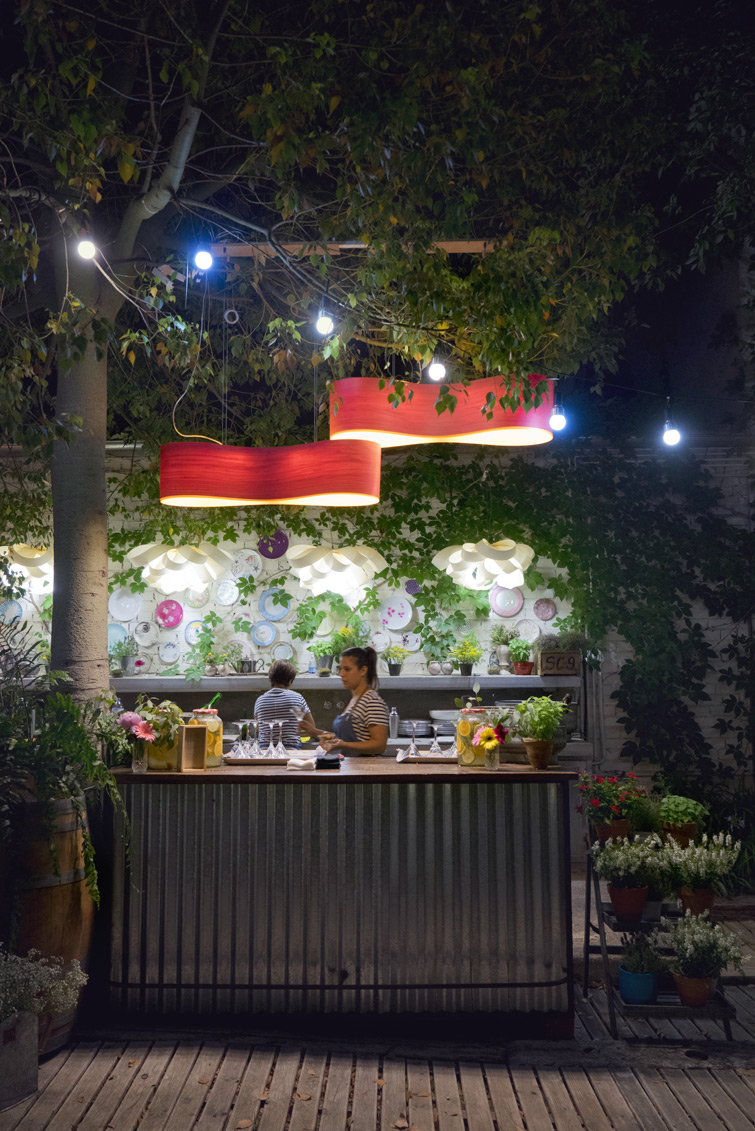 It's the last day of summer and today I want to share with you one of my most memorable evenings of this summer: the garden banquet at LZF Lamps in Spain. As part of Sunny Design Days, our group of bloggers and journalists was invited to attend a garden banquet in Chiva, a small town near Valencia. Little did we know we were invited into a family, the LZF family with the most welcoming, creative, friendly, down-to-earth and talented people. It was a magical evening where everything was so perfect, from the warm welcoming words, to the mini pineapples in our cocktails, to the beautifully designed name badges and dinner menus, to the glorious Spanish food, to all the team members, the garden setting with stunning LZF lighting, the music (yes! even the music was REALLY good!), the chefs, the people from KlunderBie that couldn't be there and created a video message for us. Seriously, everything felt just right. Not over-the-top, but taken care of with such eye for detail, taste and good vibes that it was mindblowing. I felt right at home and didn't want to leave. When Sandro told us, he didn't know how to do these kind of events in any other way, I thought that was SO touching. If the only way that you know how to invite people, is like this… by creating a heartwarming connection and invite complete strangers into your own personal world. That is where the magic happens. Let me try to show you a few bits and pieces of that magic.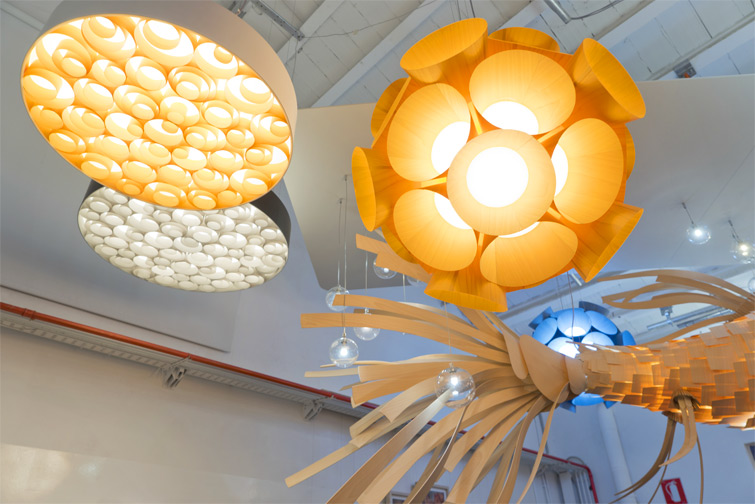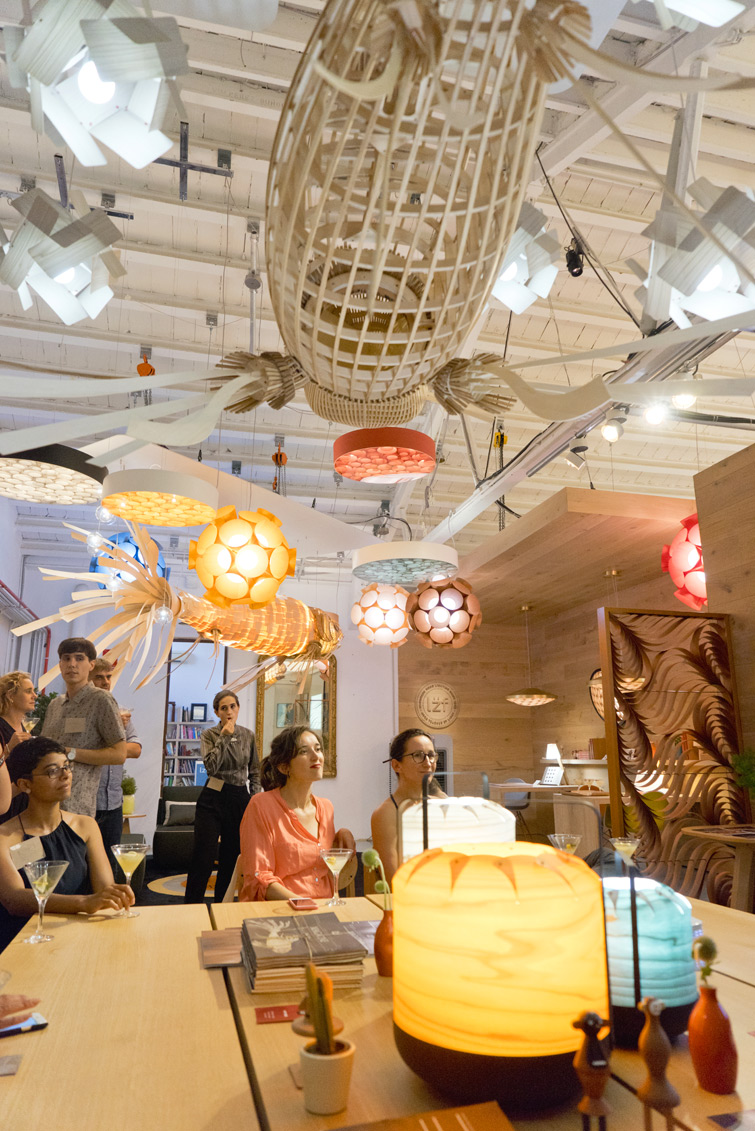 Let's first start with the brand itself. LZF (Luzifer) Lamps is an established Spanish design brand that was founded by artist Mariví Calvo and musician Sandro Tothill in 1994. The couple started their business in a small studio in Valencia's historic center and when they grew bigger, they moved to this charming old winery location in Chiva, just outside the city. From the beginning they focus on wood veneer lamps, made by hand. The veneer is incredibly soft to touch and creates a unique light. The veneer is thin enough to allow some light to pass through. Which results in two very different colors & effects when the lamps are switched on or off. But LZF is not only about beautiful lighting, it's also about making, producing and communicating their work in their own personal way. With a little hint of the devil 😉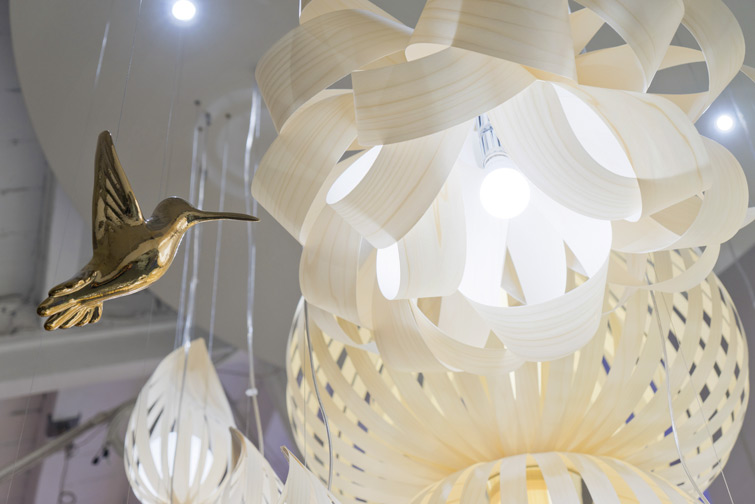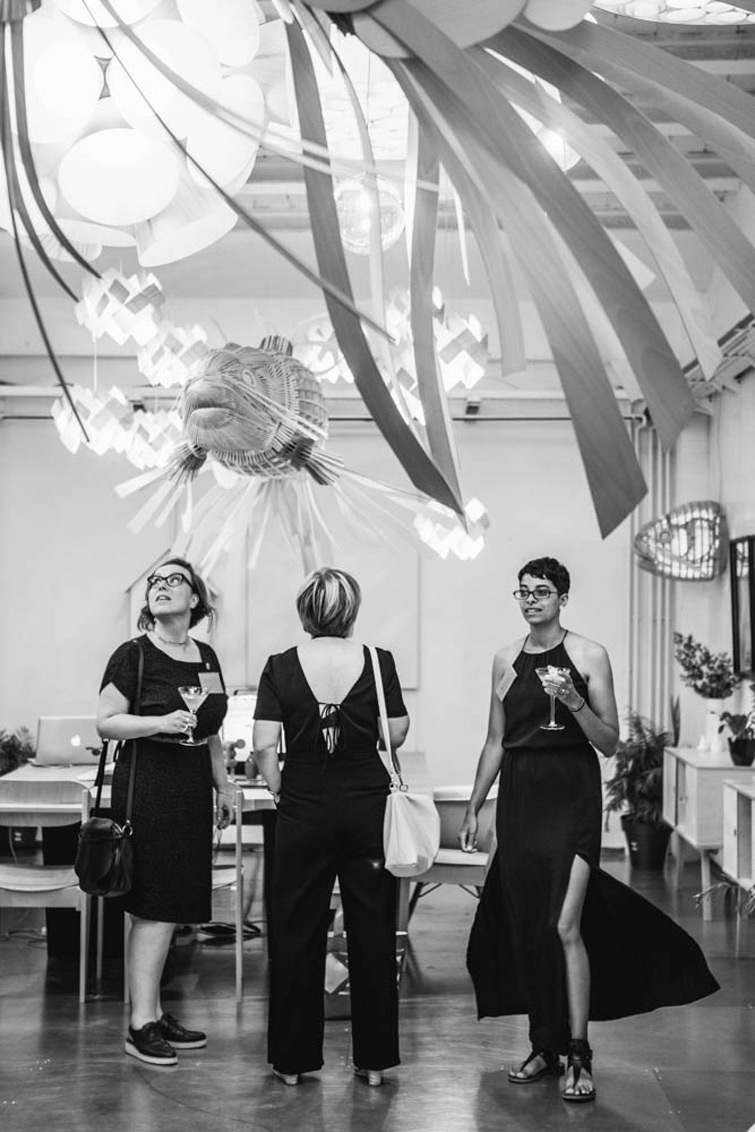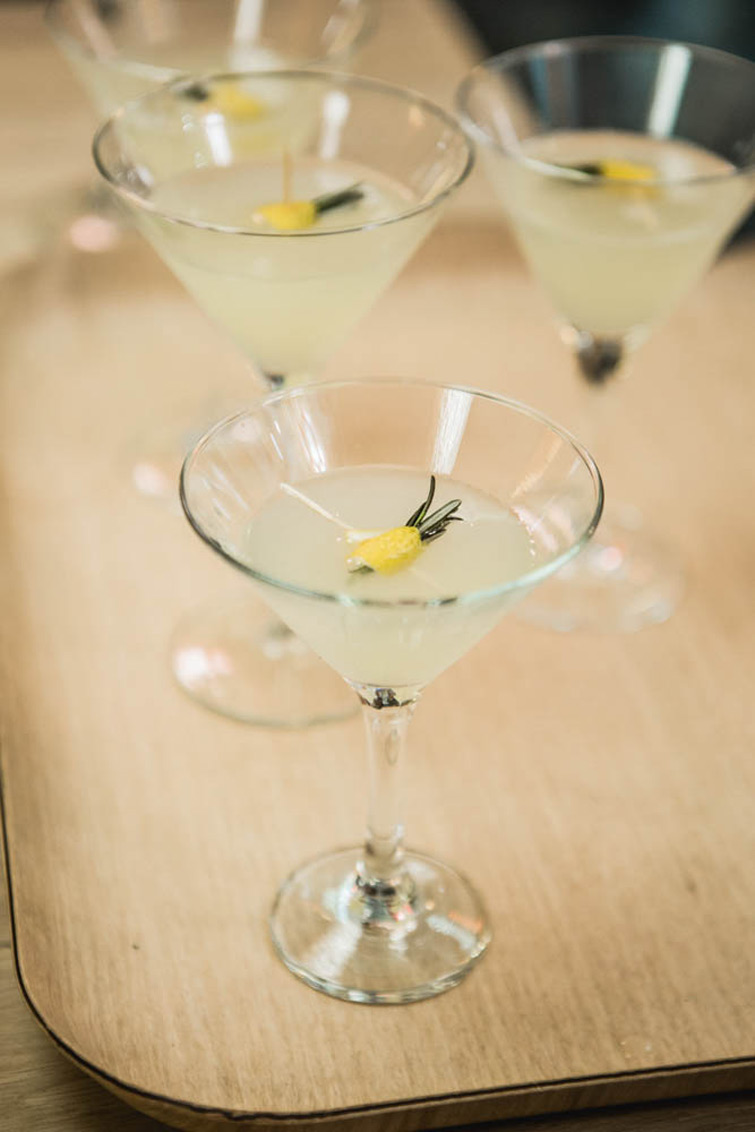 Throughout our visit we got to see these three sides parts of LZF: we started by visiting the mix-match offices of the LZF team where ideas, prototypes, color tests, plants, sketches and computers lay side-by-side. It felt very boho yet designy, and seeing the graphic designer's offices I could totally see myself working there… sipping a perfect pear-sage cocktail with a mini pineapple, of course. When we moved on from one room to the next, there was always a new surprise: were it the music starring LZF lamps, including CD/record sleeves and music posters (a campaigne that was awarded with several Red Dot awards), or the larger-than-life wooden animals called Funny Farm: it was a labyrinth of people working with other people. One of the values that showed throughout the evening was that they truly value other people's talents and ideas. They give carte-blanche (or lots of freedom) to designers, musicians, photographers, crafters, engineers to create what they think is best. Mutual respect, passion and talents, that is, also, where you'll find the magic at LZF.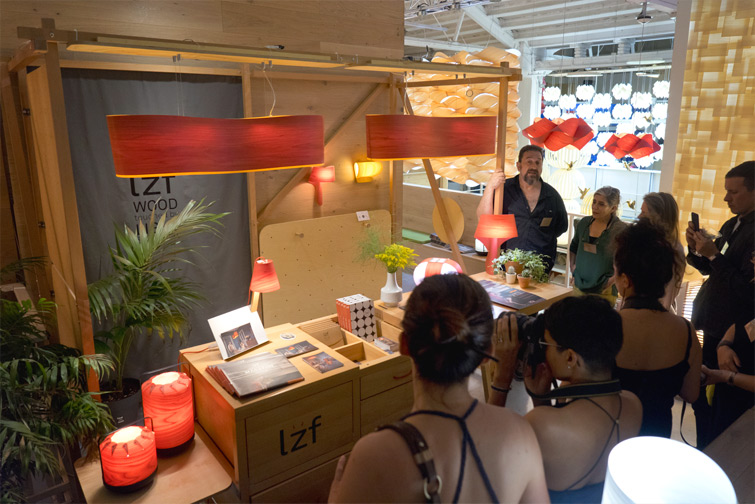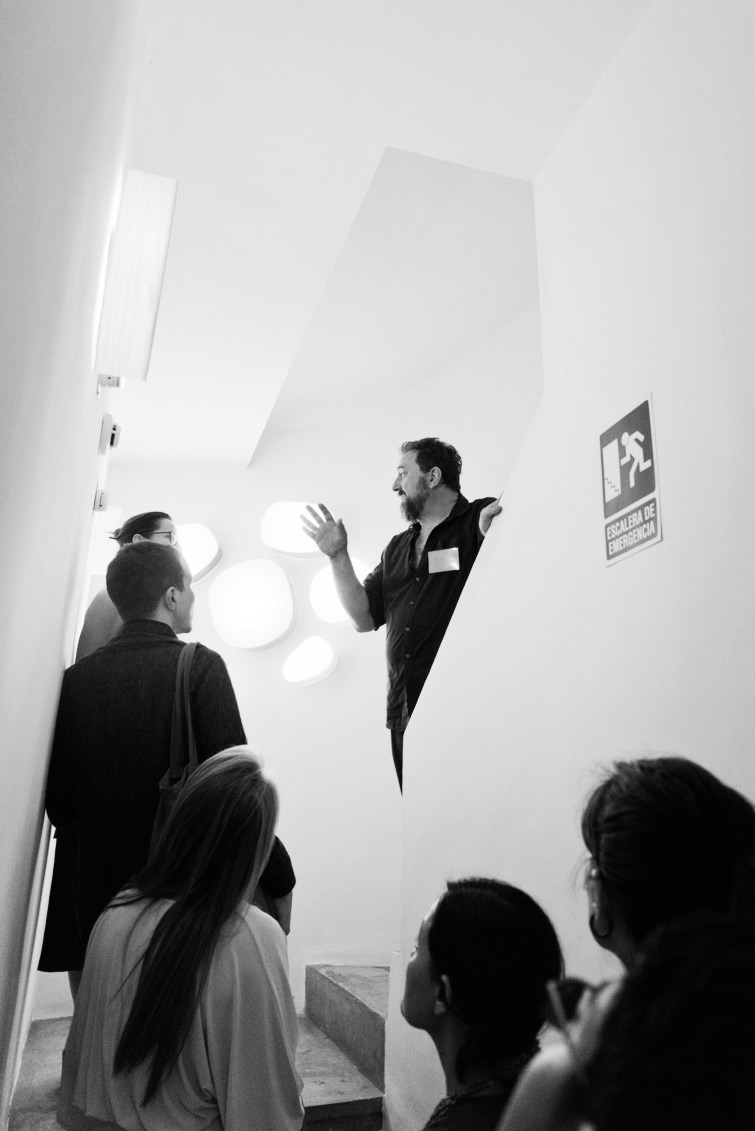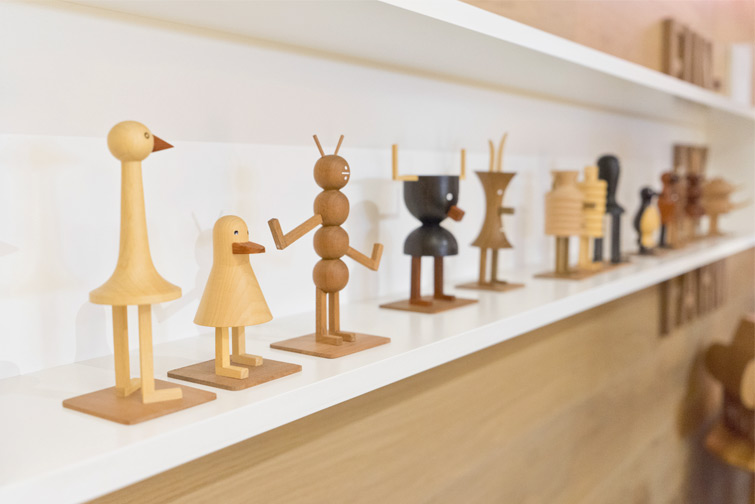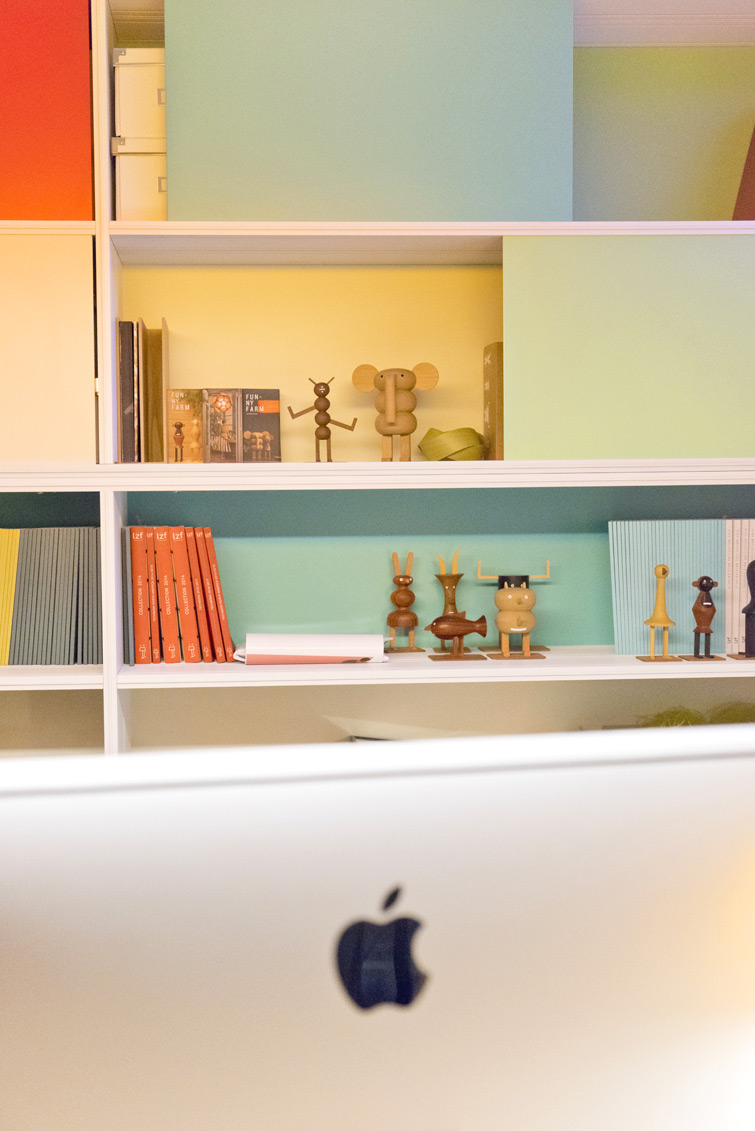 We continued our visit through several rooms where all LZF lamps are produced, wrapped and shipped. All products come to life right here: in this former winery building in Chiva! Every lamp even has its own identifier which allows to trace which member of the LZF team created that specific lamp.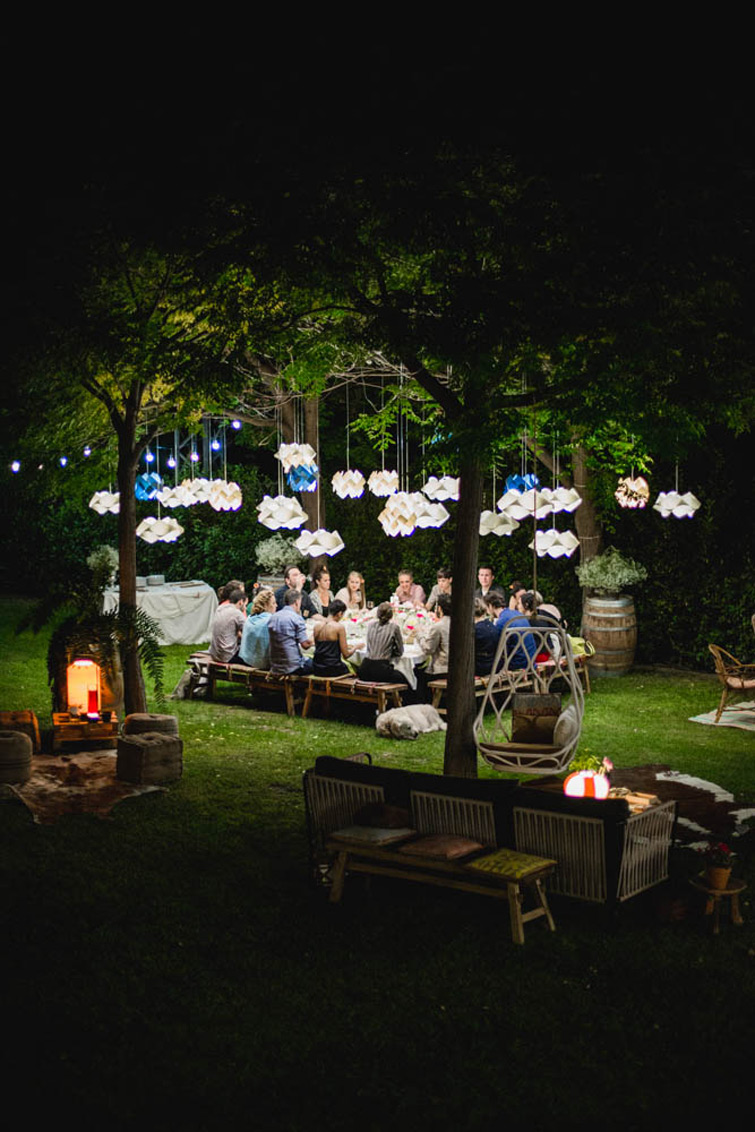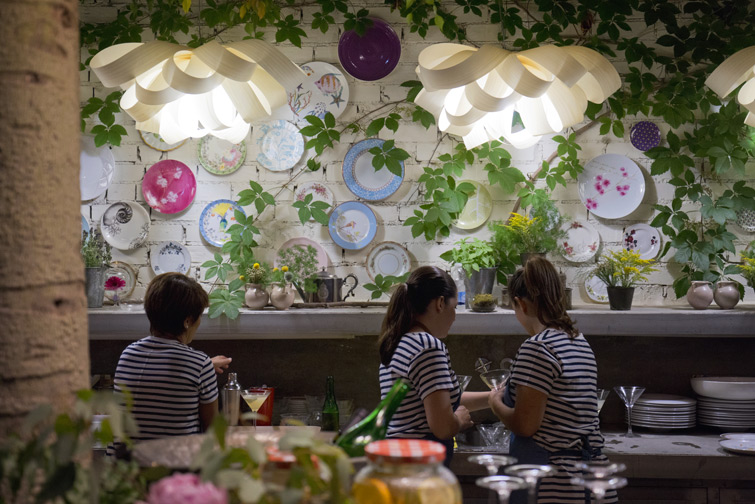 After this labyrinth visit, we were invited to join the LZF family outside in the garden for a Spanish feast of cheese, charcuterie, paella (which is a typical Valencianan dish, the rice paddies are just outside the city), salads, deconstructed cheese cake and lovely wine. We made polaroid photos to take home as a souvenir, watched videos of past and current LZF project campaigns in the outdoor cinema(!) and talked, laughed and ate for hours from mismatched tableware that Sandro inherited from his family in Australia…. As you can imagine, we didn't want to leave our new LZF family. I leave you with some more photos by the talented Maria Mira (and a few by me too, when I wasn't too busy enjoying the evening).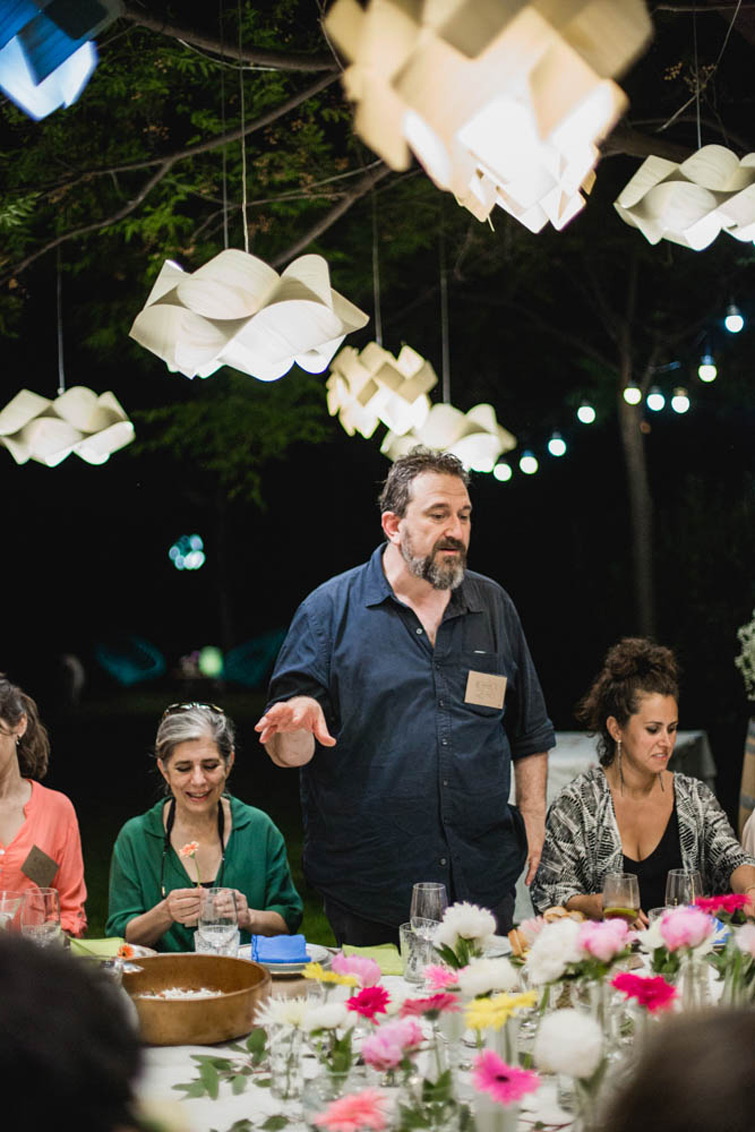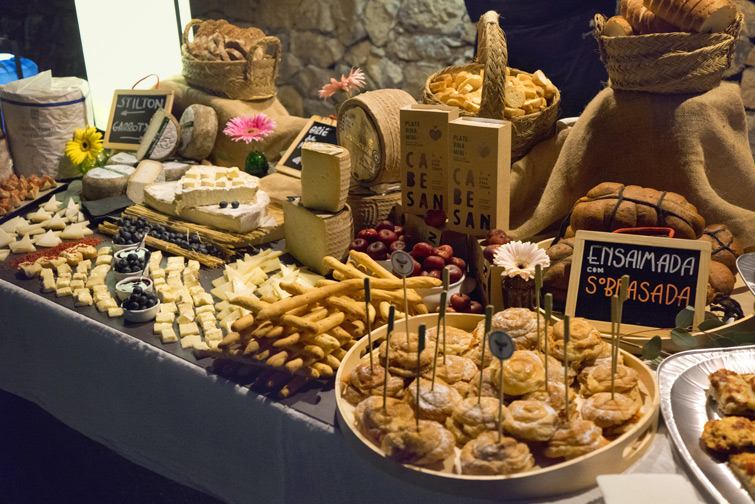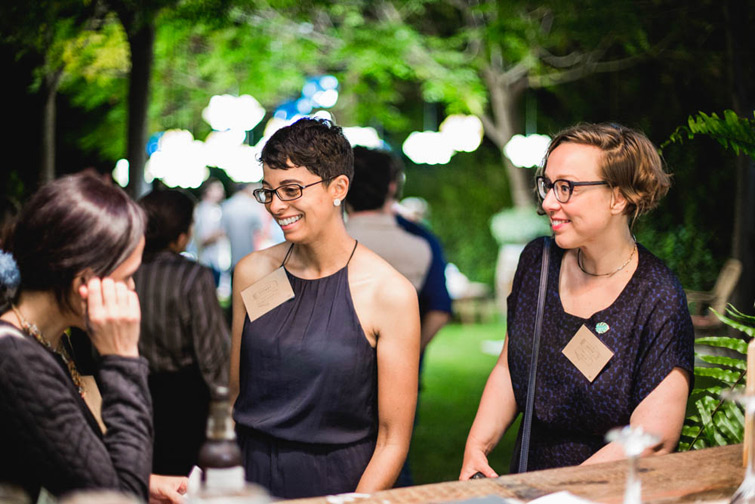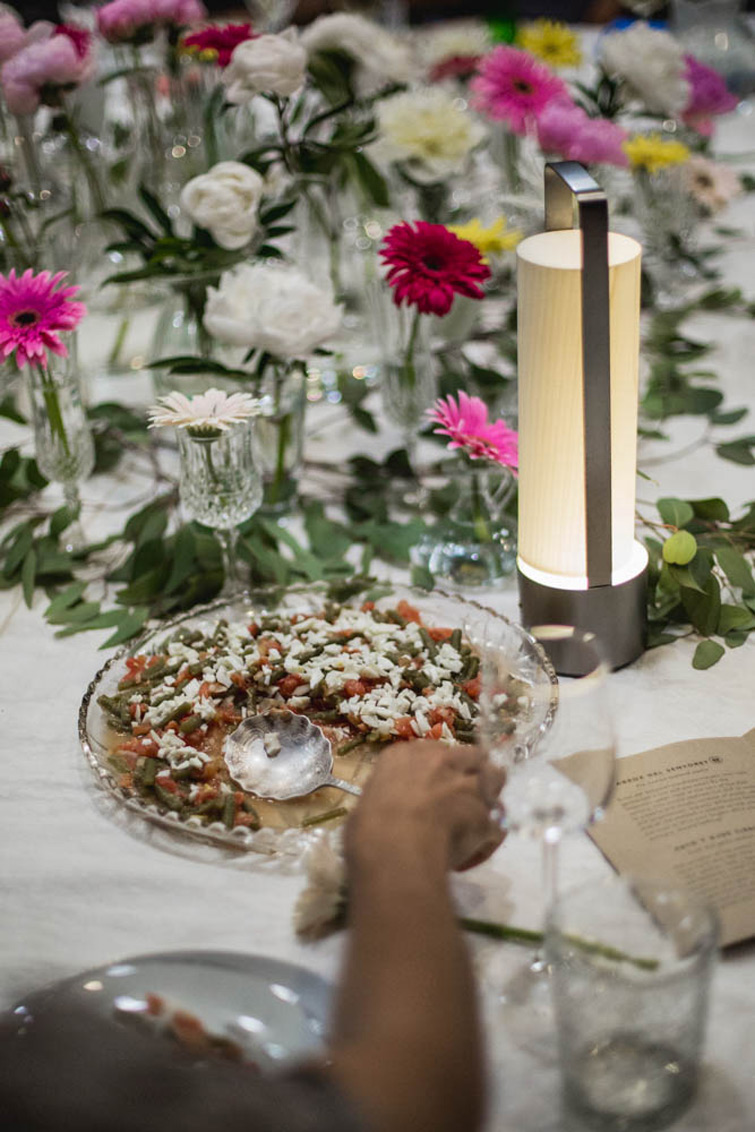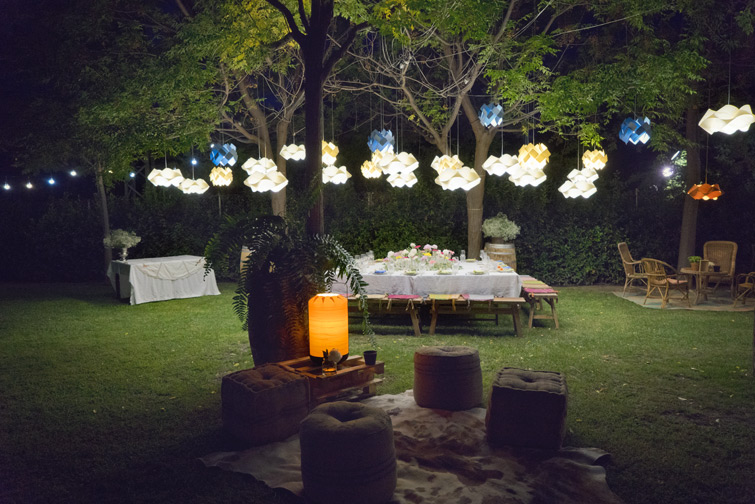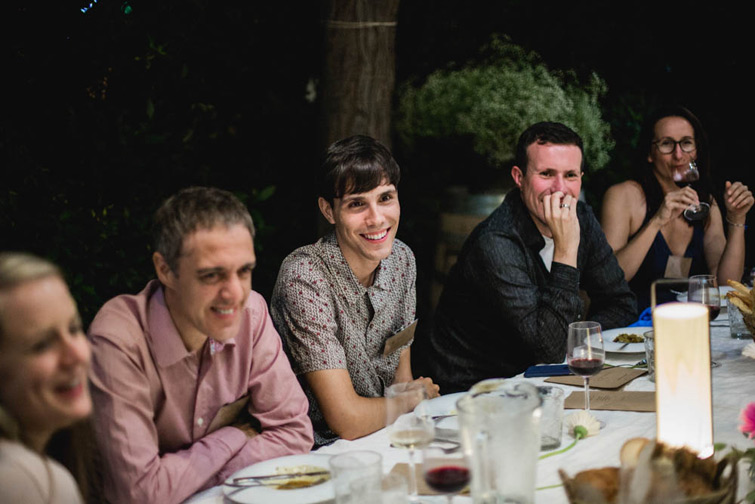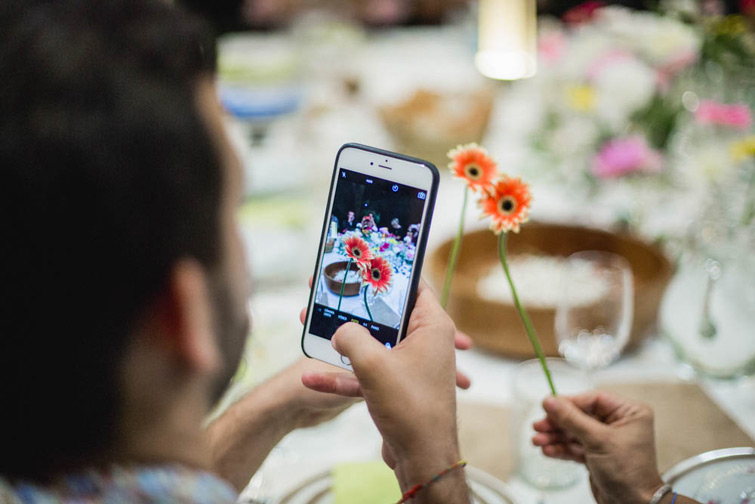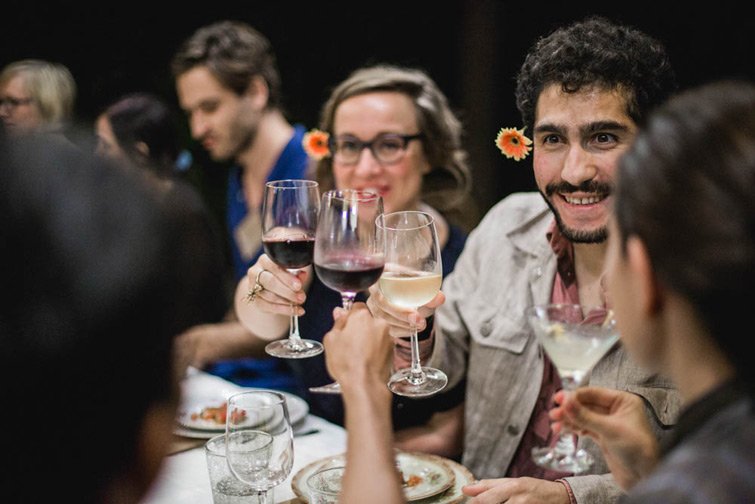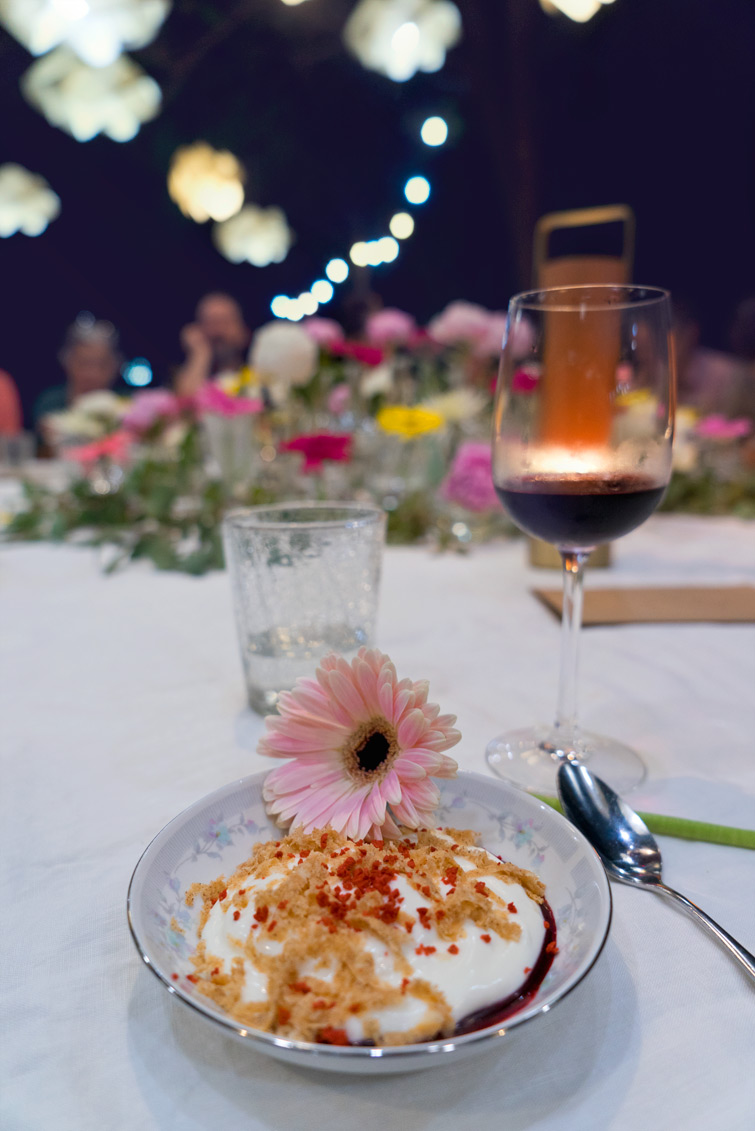 Photography by Miria Mira (5-6-11-13-16-17-19-20-21), rest by me (Judith de Graaff). More photos on LZF's blog.