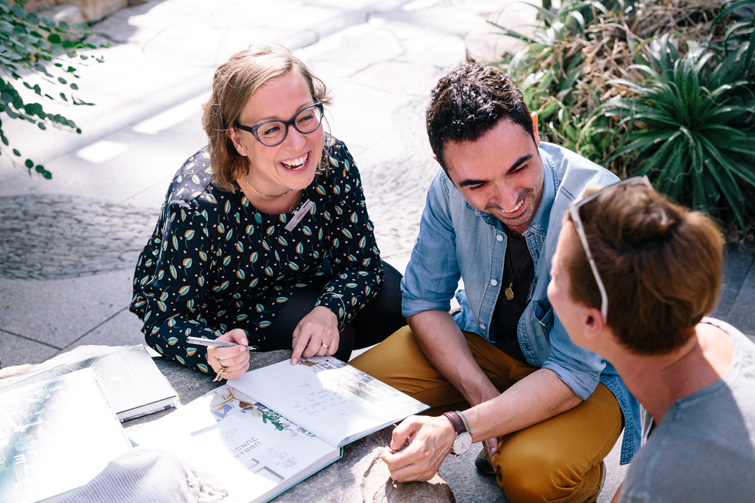 This first picture says it all: our booklaunch in Munich was SUCH a happy and festive day! After 9 months of hard work it was finally time to share our green "baby" with the world and present it to an audience of dear friends, bloggers, journalists, homeowners, plant lovers, in presence of both our partners. The location and weather were a dream: it was bright, sunny and hot in the botanical garden of Munich. The perfect setting for launching a book that is filled to the brim with green goodness!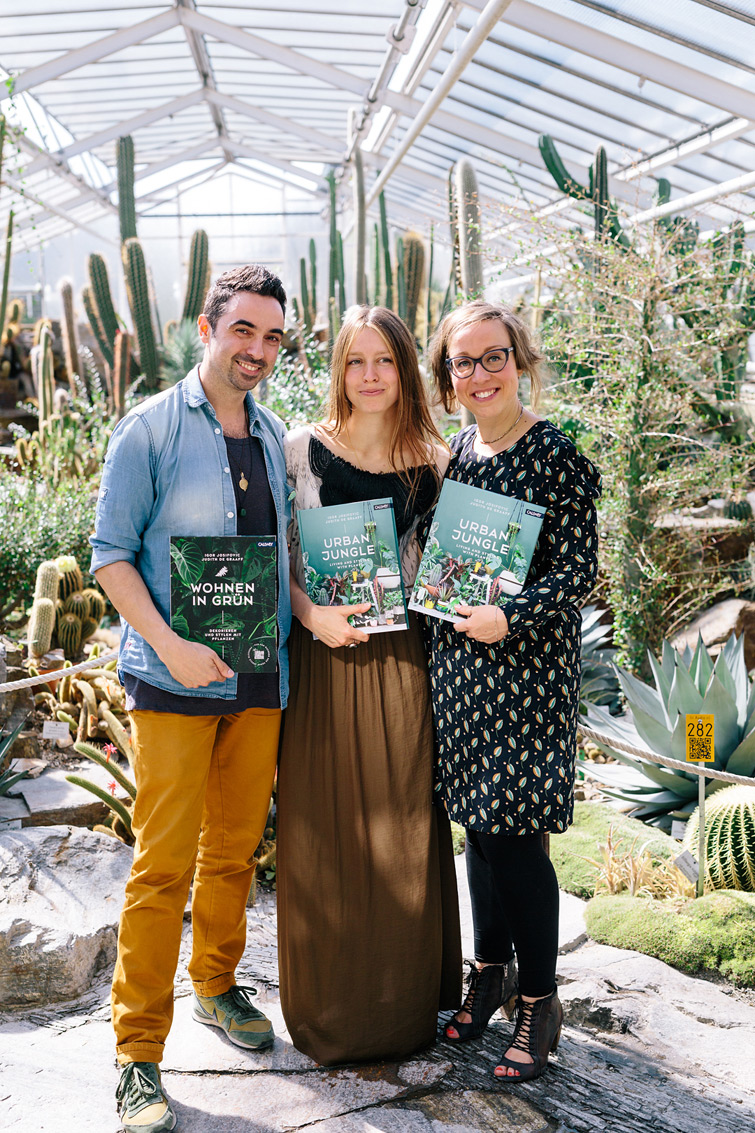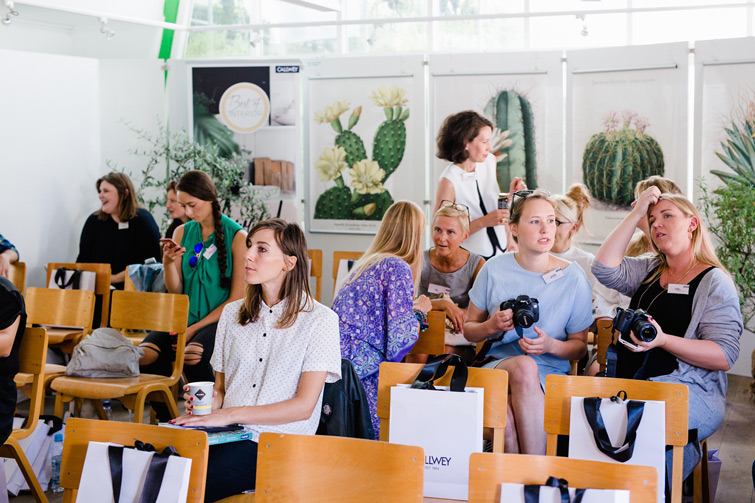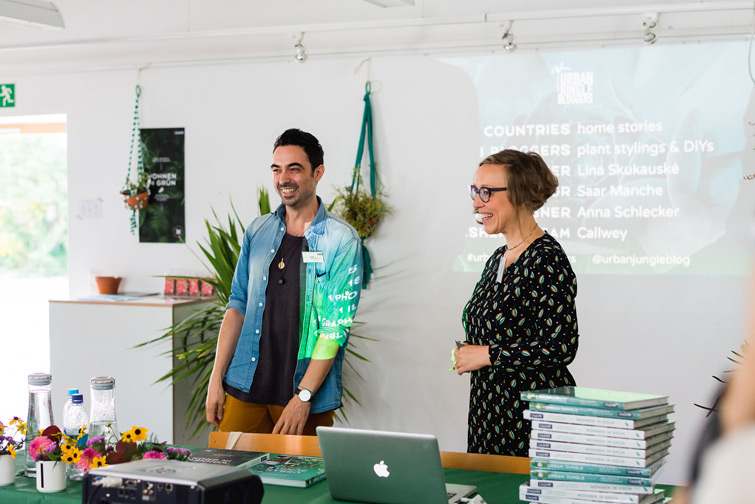 In our presentation we spoke about the early days of Urban Jungle Bloggers, over 3 years ago, how it grew into the happy community that it is today and how we came about to turn it into a book. As we believe the book is not about us, we worked together many talented people: photographer Lina Skukauske, illustrator Saar Manche, 18 international bloggers and wonderful home owners based in 5 different countries.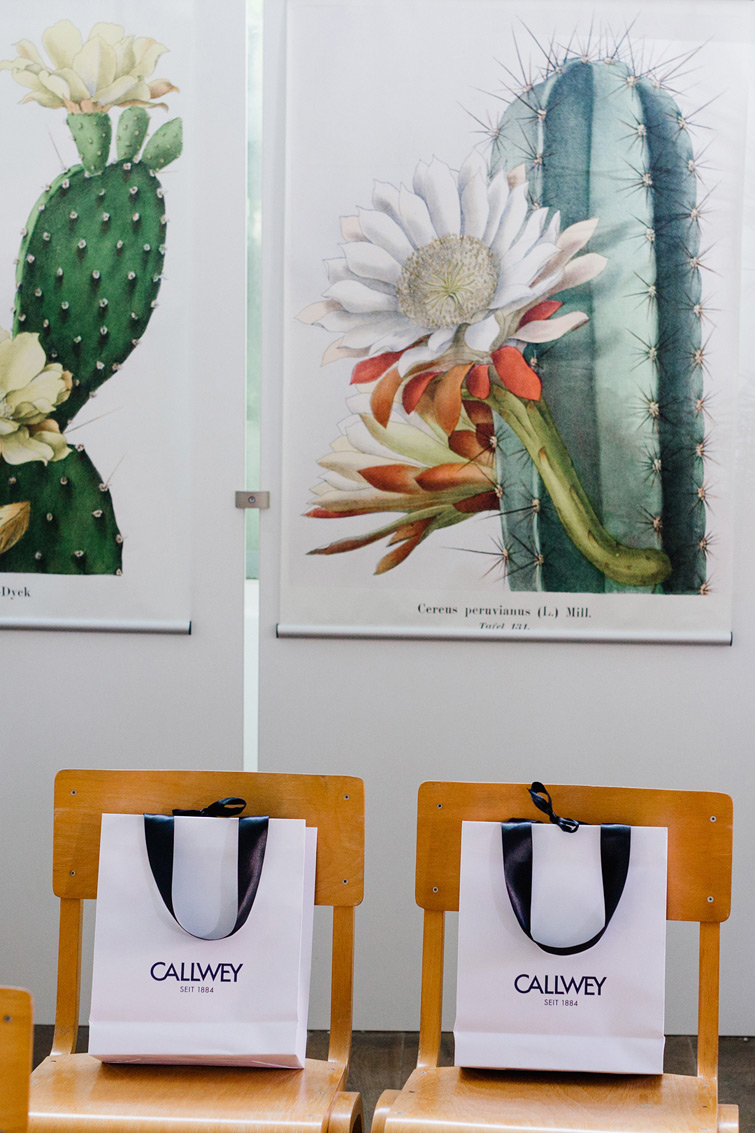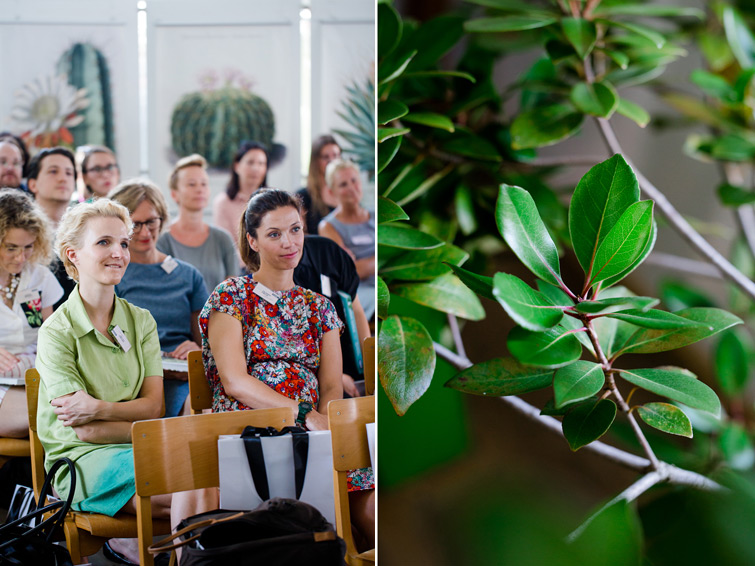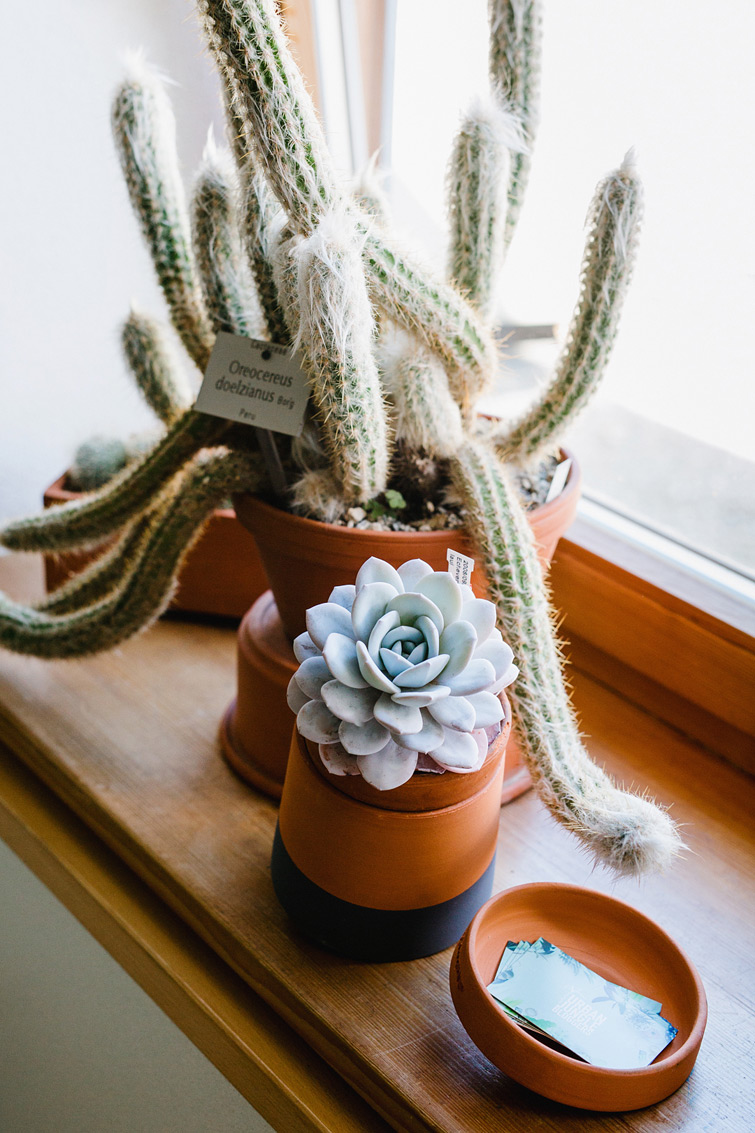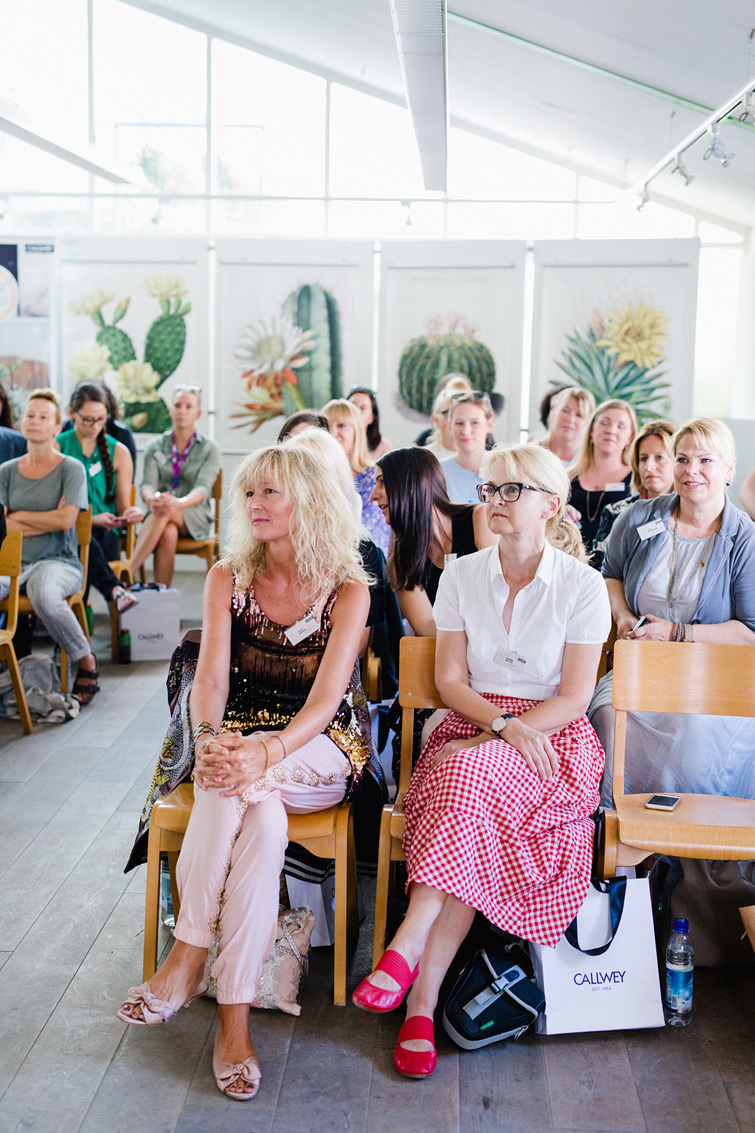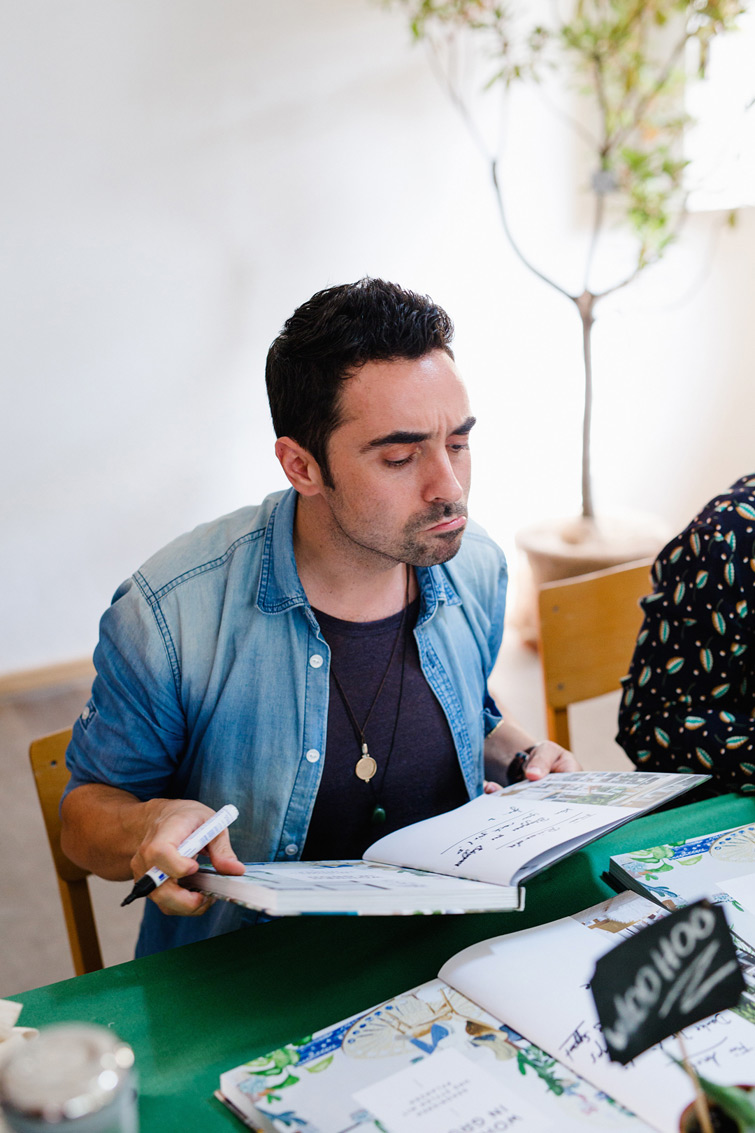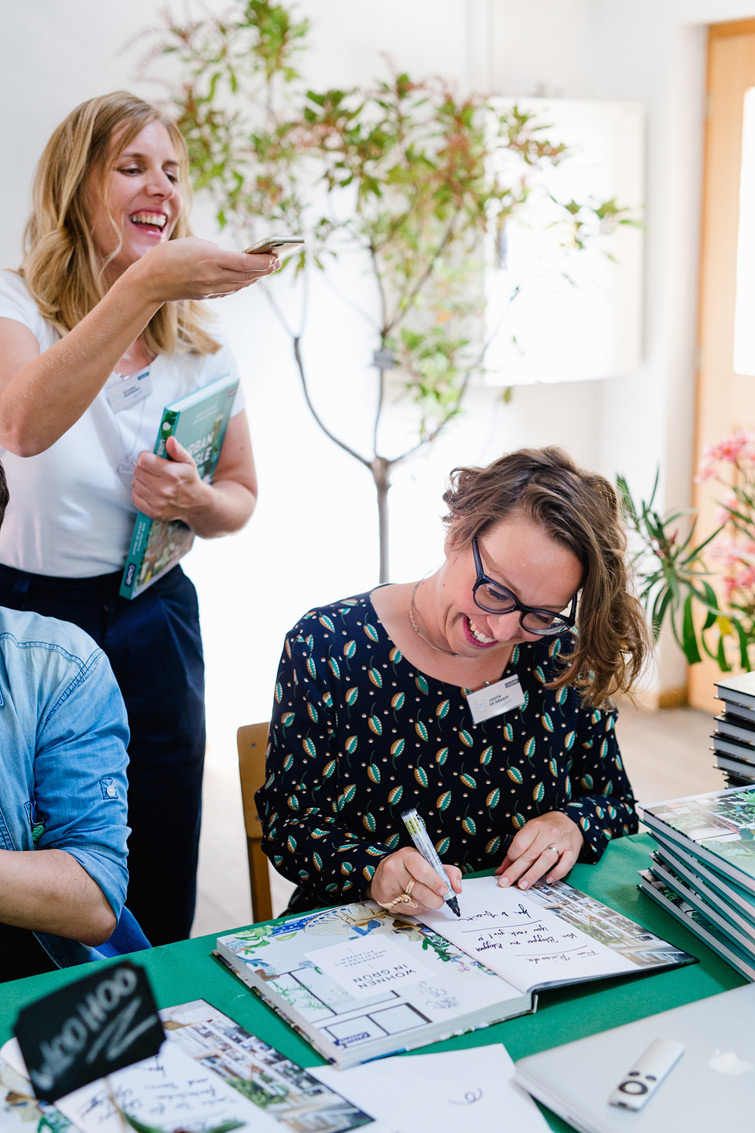 We had some interesting questions from the audience, like "if we learned something new during the book making process" and "whether we thought there are plant trends that go beyond physical borders". Yes, we learned many new things, for example, plantlovers can live their "passion" in completely different ways: some keep book journals to keep track of growth, light and names, others are more "freestyle". I definitely started watering my plants more and more often after visiting Morgane's home, as she uses lots of flasks and small vases to grow her cuttings. And yes, there are definitely some very trendy plants that we see in homes in Spain as well as in Scandinavia, like the Monstera deliciosa and the Pilea peperomioides.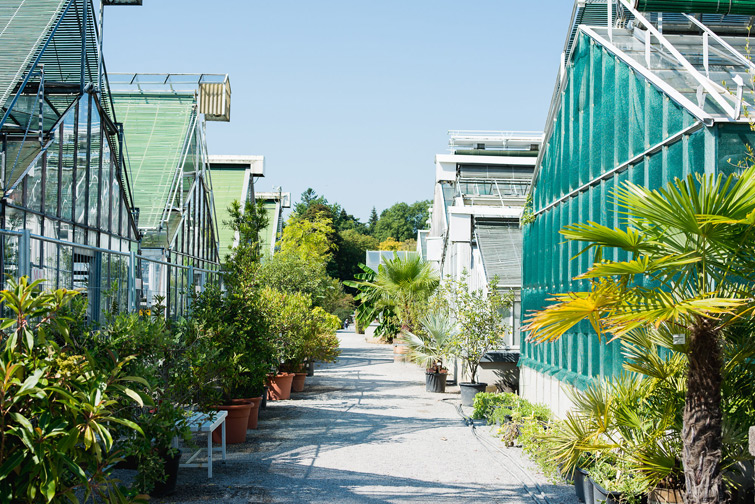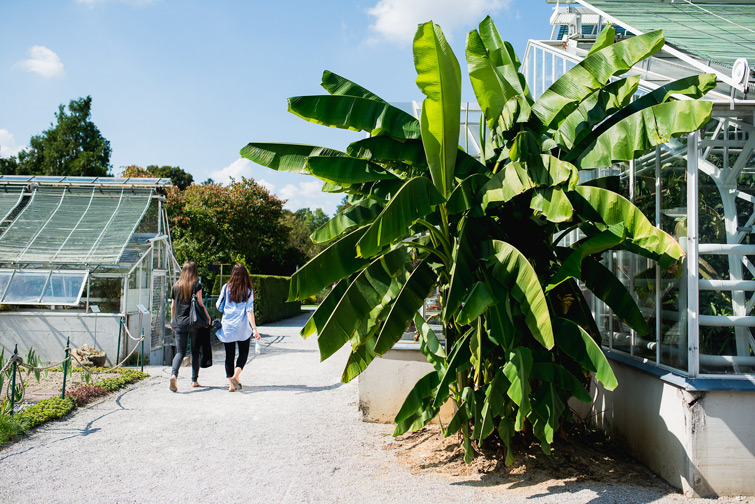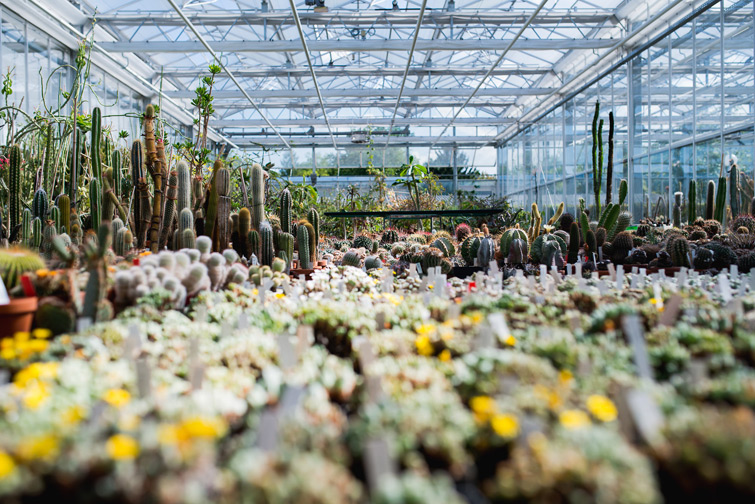 After our presentation we had the chance to tour the succulent and cactus greenhouses and even got to visit some that are usually closed to the public. I loved this part, while the public greenhouses are so beautiful and pristine, the part where plants are grown and where they heal after pests or illnesses, is even more interesting. Less styled, more real, fragile and messy.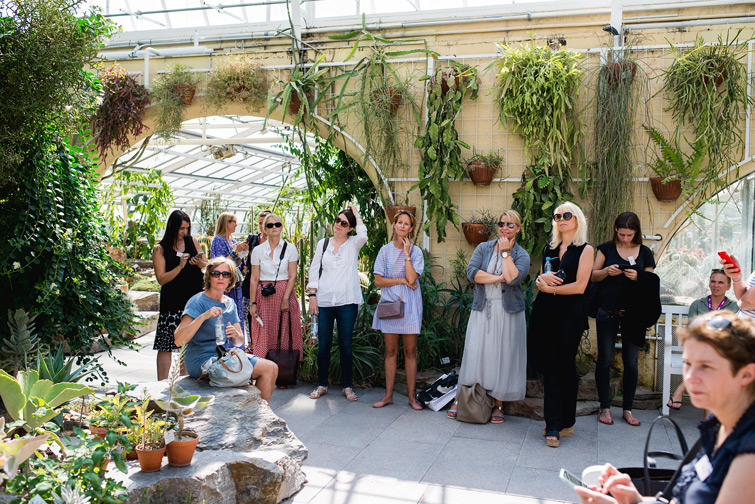 Our book launch ended with a nice lunch at the restaurant of the botanical garden. We had time to sit down and relax and catch up with everyone. Some people even joined us from abroad, like Fem from Istanbul, Turkey, Anne from Copenhagen, Denmark and Fanie from Lyon, France. In the afternoon our friends Gudy and Anastasia continued with their workshops and in the evening the Best of Interior Blogs Awards ceremony was held at the Ambiente Direct showroom in Munich. A fun rooftop party with homemade pizza, wine and summer-y temperatures. To end this special day we had a mini afterparty at the H'Otello in Munich with a (very German) spritz.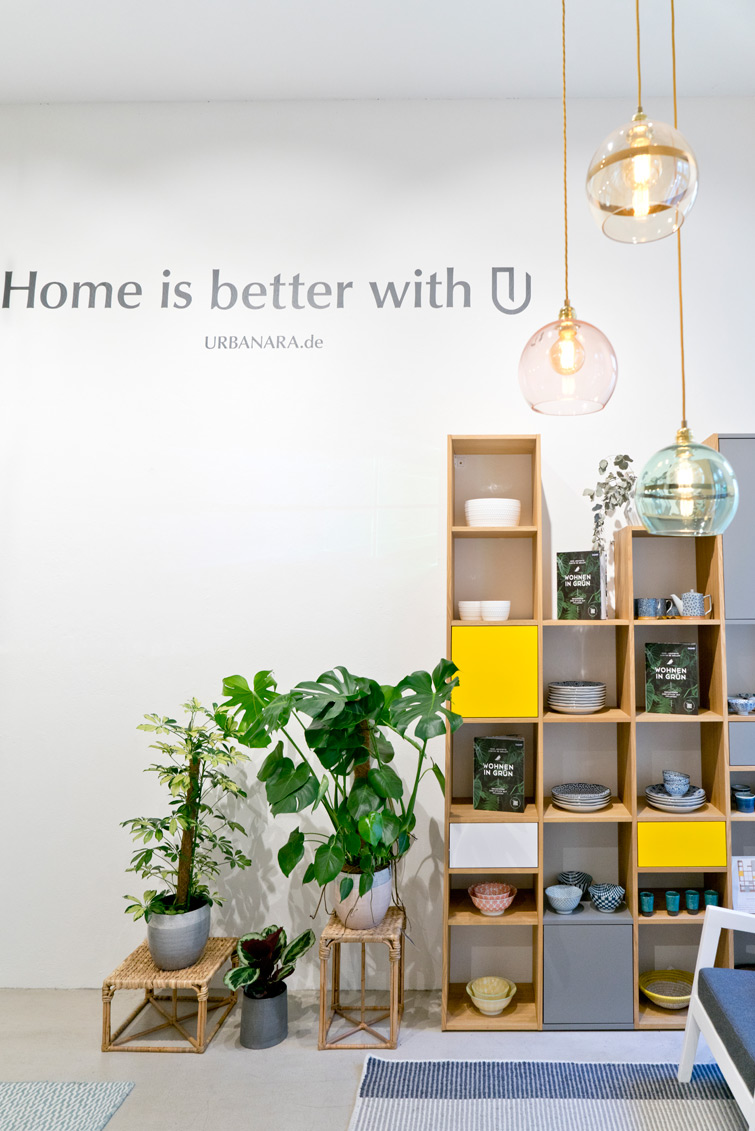 Just a few days later Igor and I we're off to Berlin for the second book launch at the brand new showroom of interior brand Urbanara! Straight off the airport we took a cab to an amazing place in Tegel (close to the Berlin TXL airport) where Andreas "saves plants". He picks ups plants from around the German capital that grew too big for the owners apartments or that were used for event projects. He then stores them in a big hangar where he also keeps other people's plants while their owner's are on holiday. And some plants are planted directly in the garden. He then rents some of the plants for events and sells some in a little shop. It's a wonderful idea and even though Andreas was very busy and we visited for 5 minutes only, it was one of the coolest places I've seen in a while. I quickly took a few photos that I will share here on my blog soon.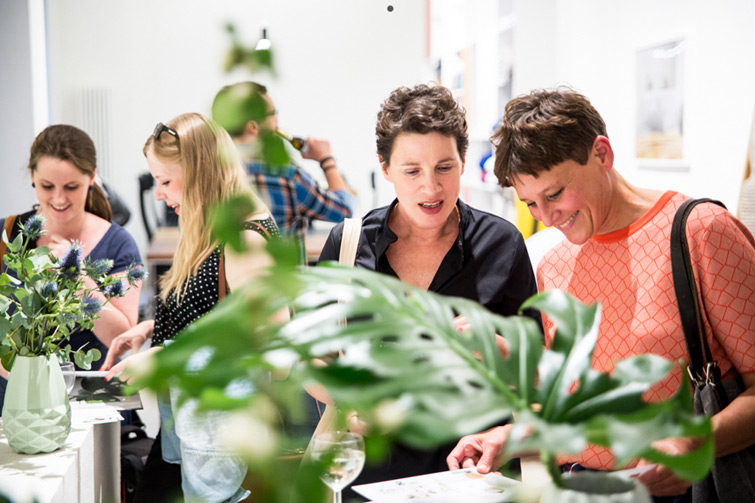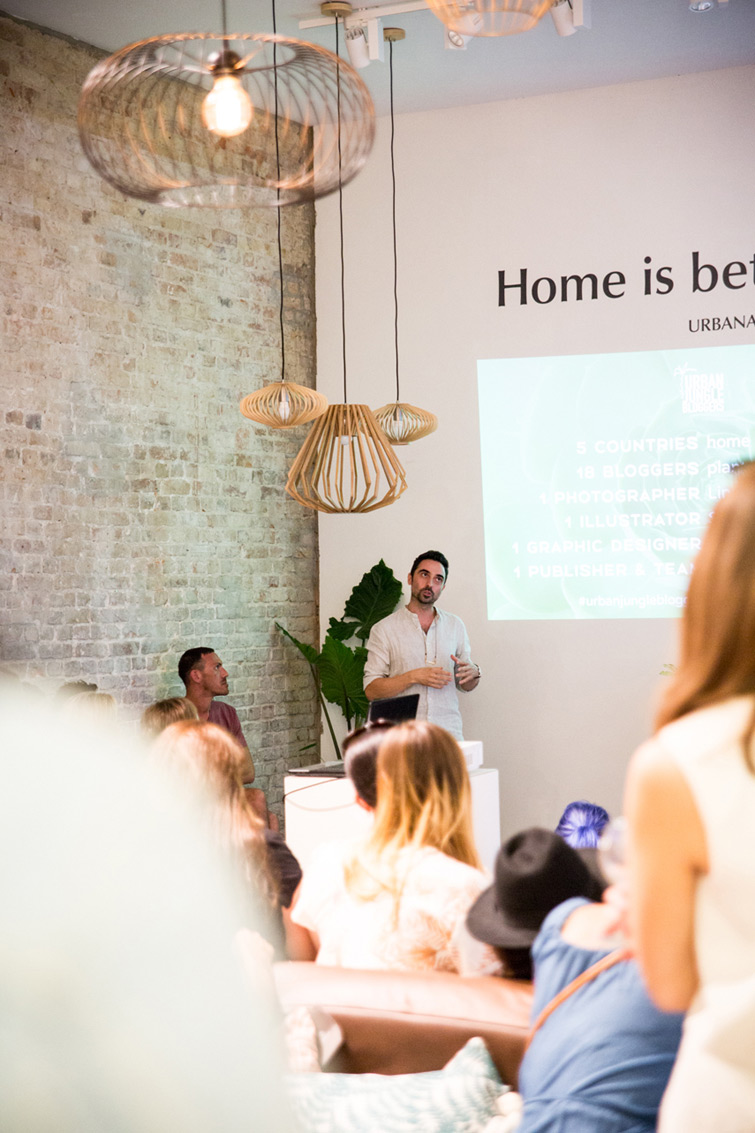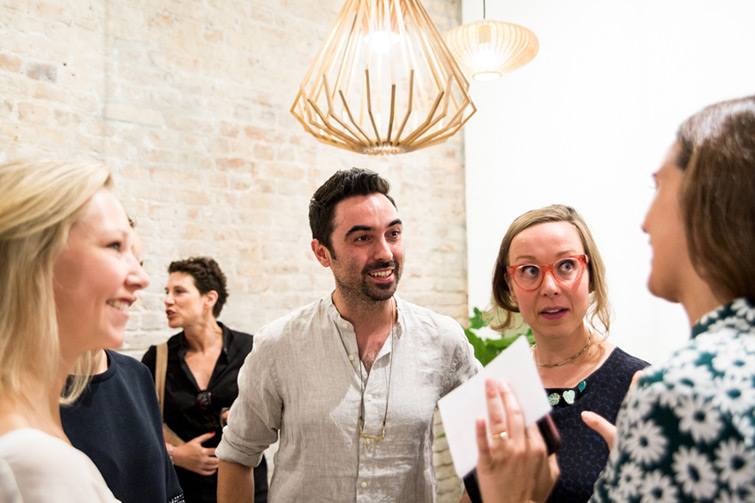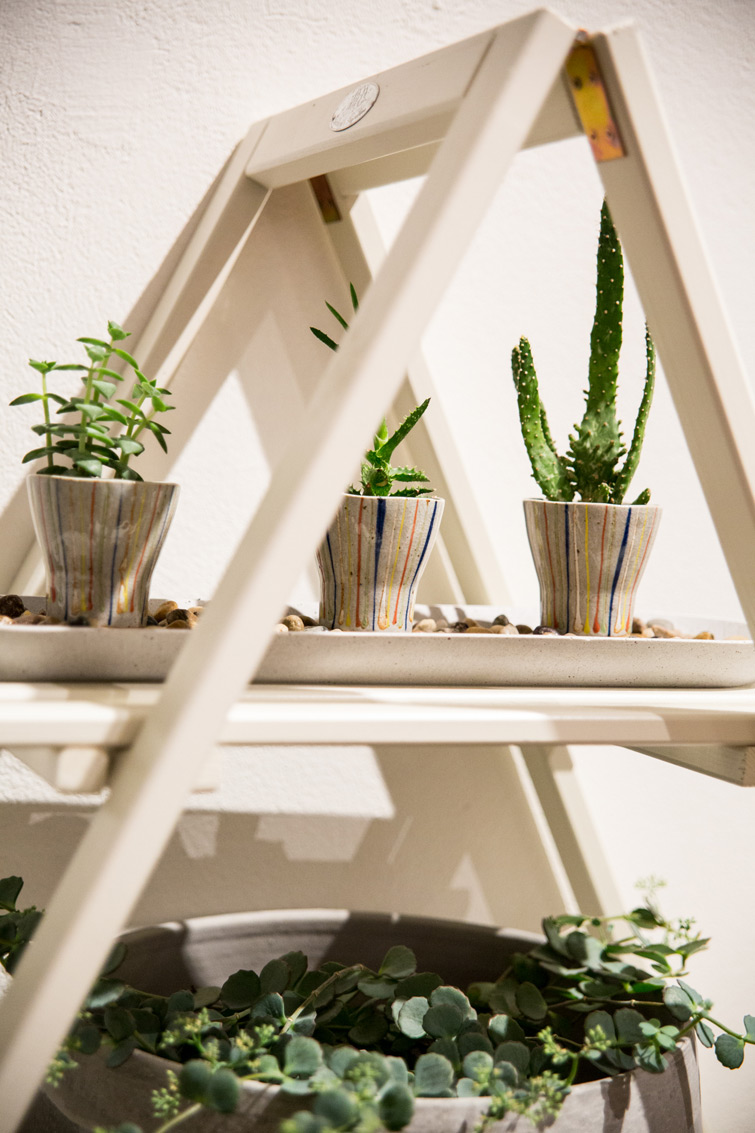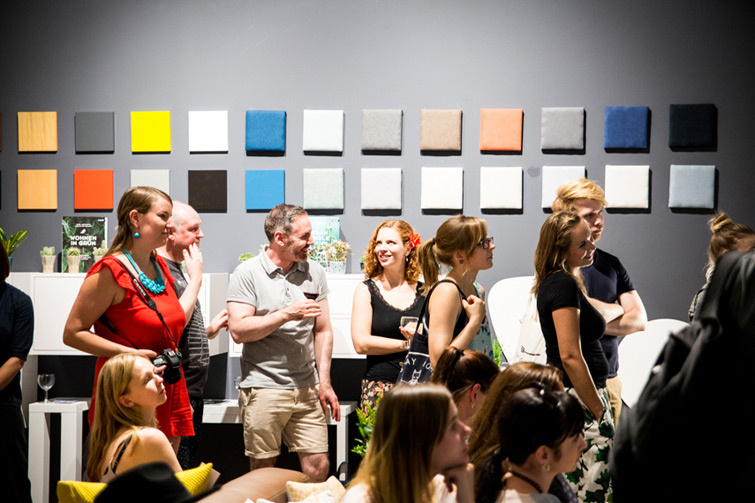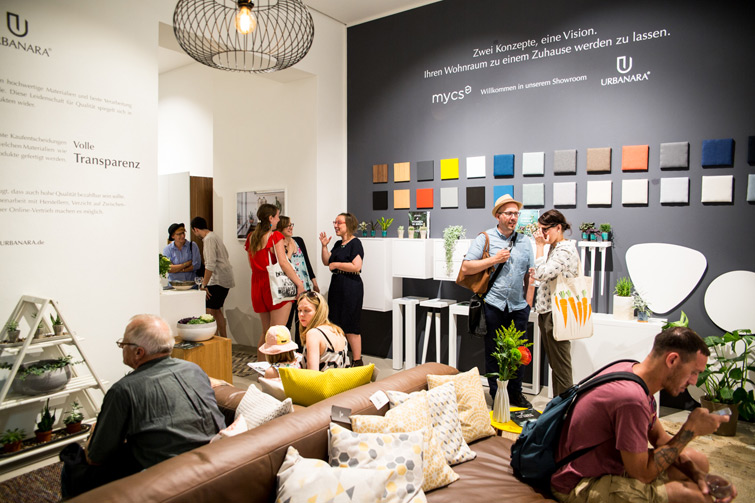 Igor and I spent the rest of the day visiting some favorite places, like Roamers for avocado toast, surrounded by plants and then headed to Hallesches Haus to see our books in a real store for the very first time. A true "pinch-me-is-this-real" moment! Then it was time to head to the Urbanara showroom where Anne-Marie and Nina were in full swing decorating with lots of plants. We setup the beamer and welcomed the first guests and spoke about our Urban Jungle Bloggers story to the Berlin audience, in company of Urbanara founder Claire Davidson, as well as Christian Tesch from our publisher Callwey. The location and audience were completely different from the event in Munich: it had a stylish big city vibe and many attendees dressed for the occasion with botanical outfits. Thank you to everyone that joined us for making this an unforgettable evening!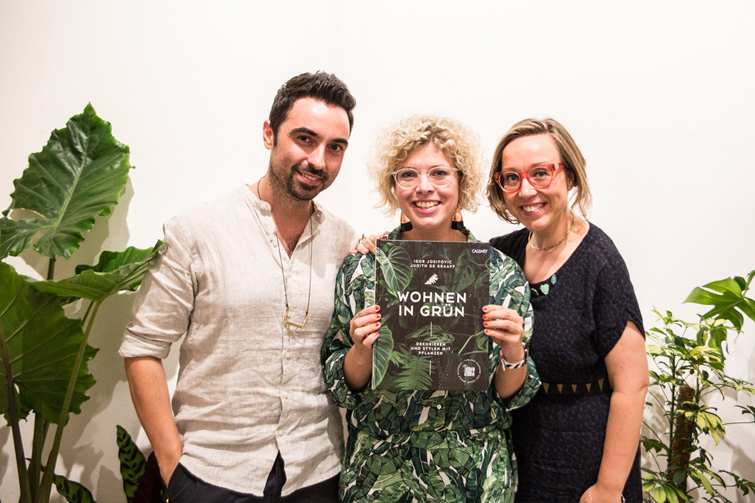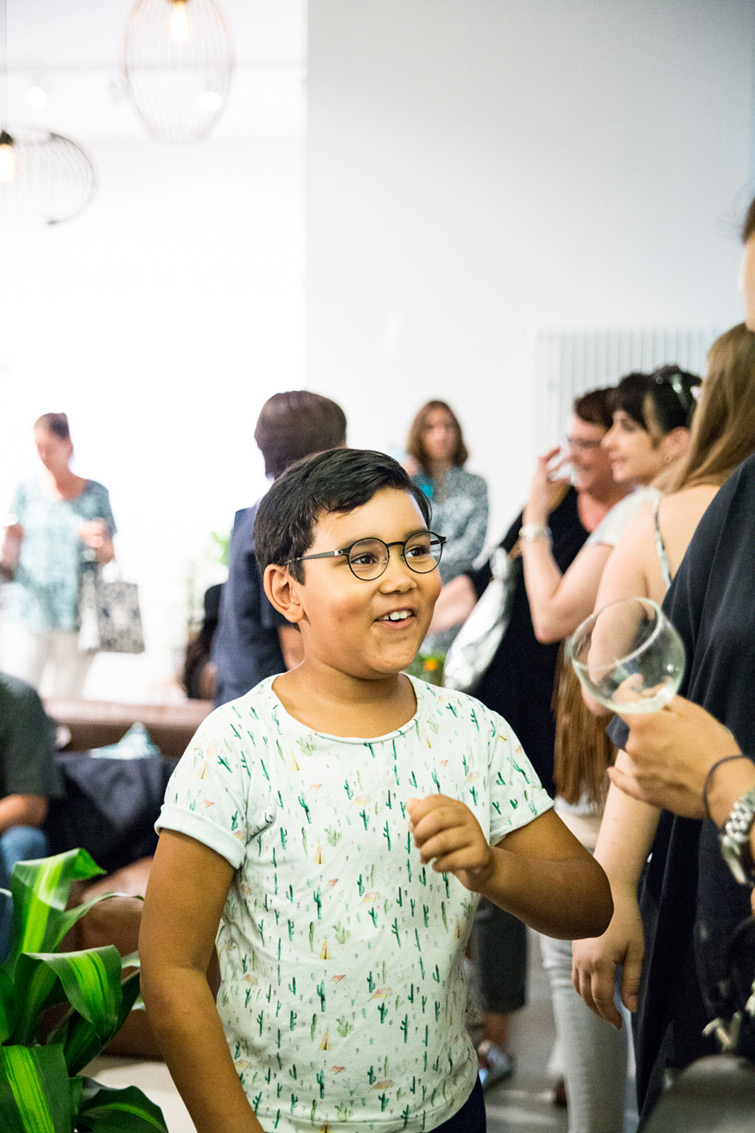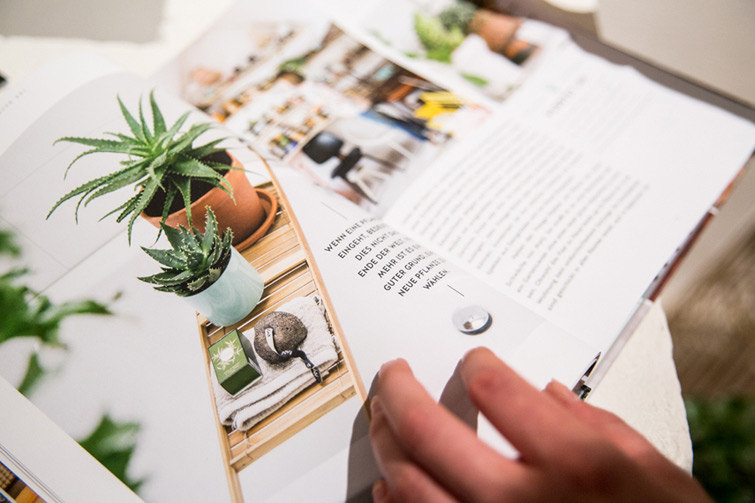 And as the icing on the cake we heard that the English book of #urbanjunglebook has already sold out and is being reprinted right now! So exciting! And humbling! And cool! And wow! Thank you to everyone that came to our booklaunches or cheered us on via virtual channels 😉 This has been (and is!) such a nice adventure!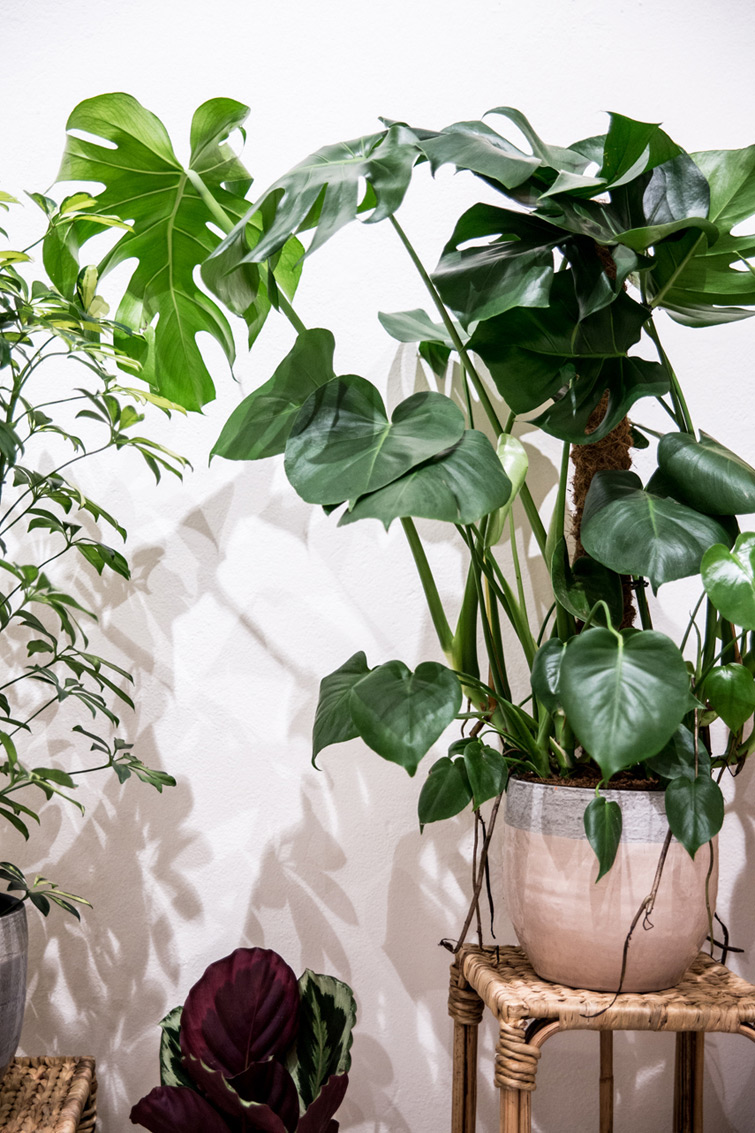 Photography by Lina Skukauske and Christopher Santos for the Munich book launch and Herz & Blut for the Berlin book launch.