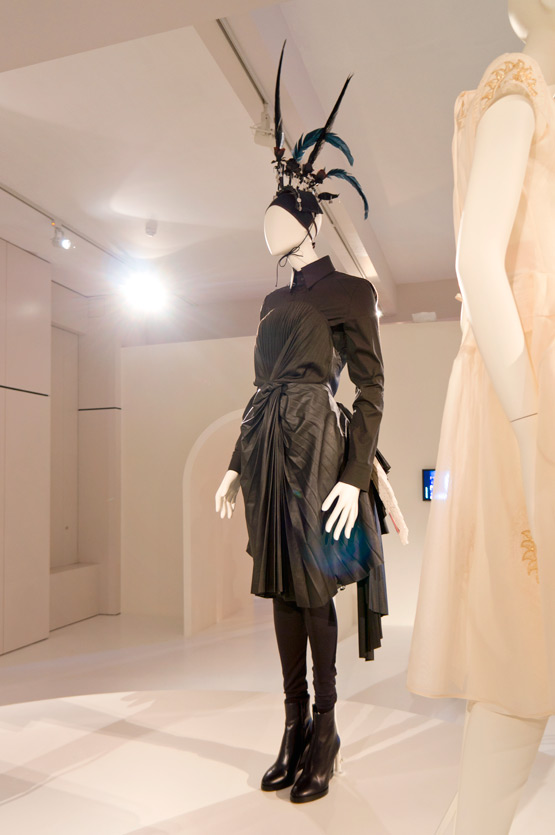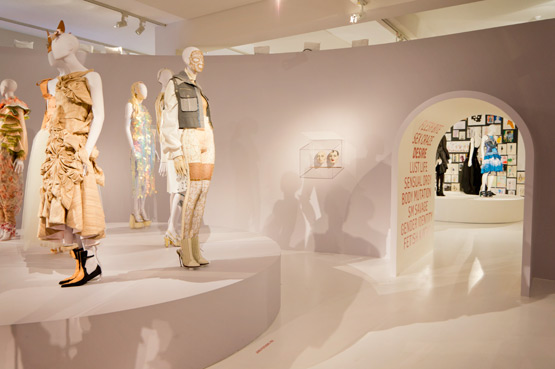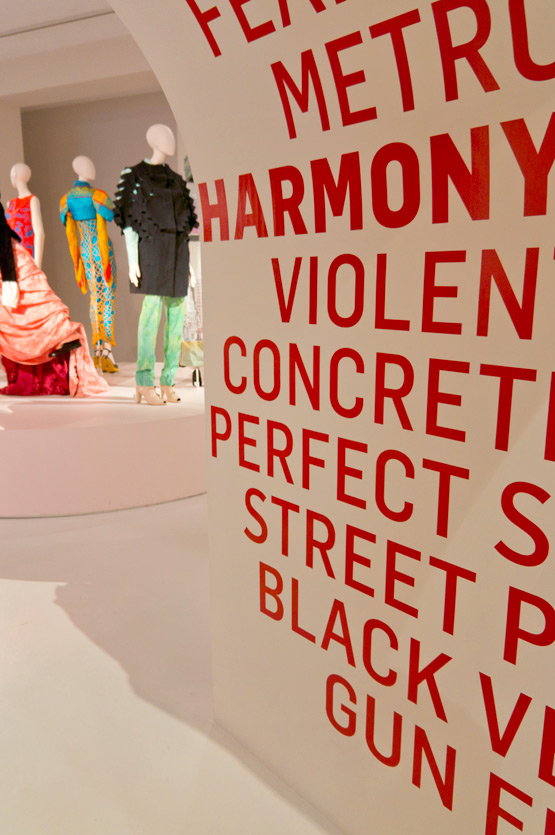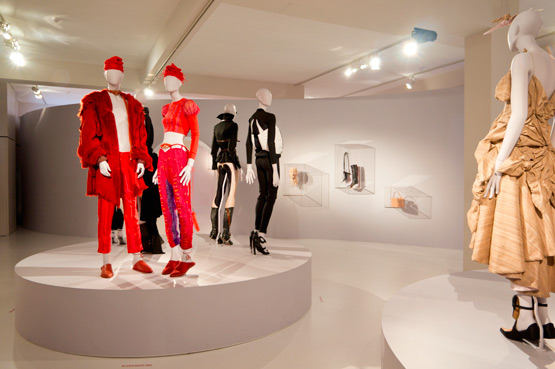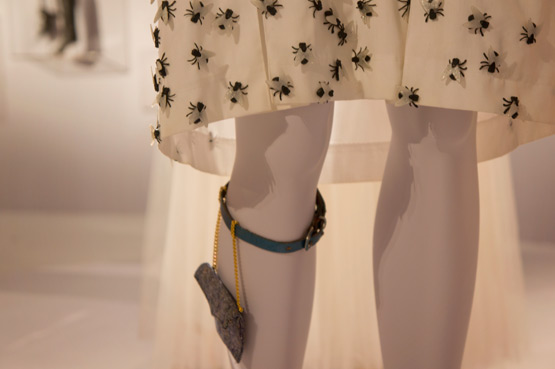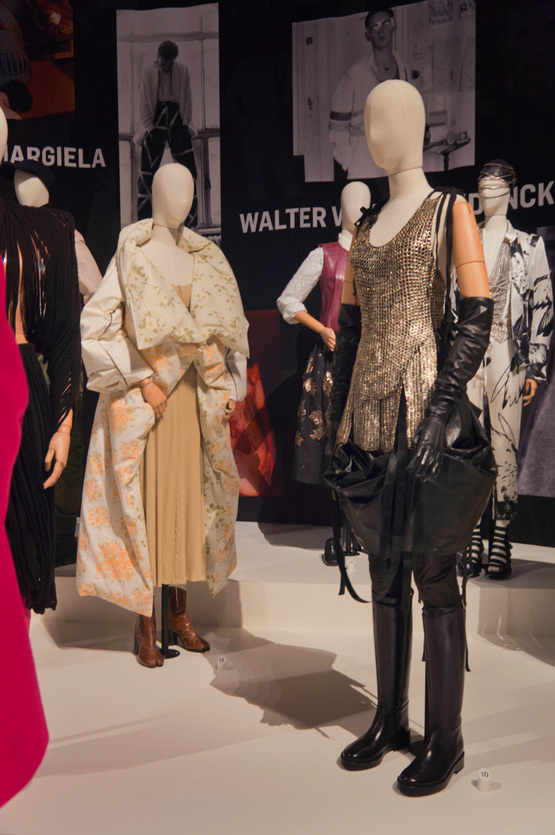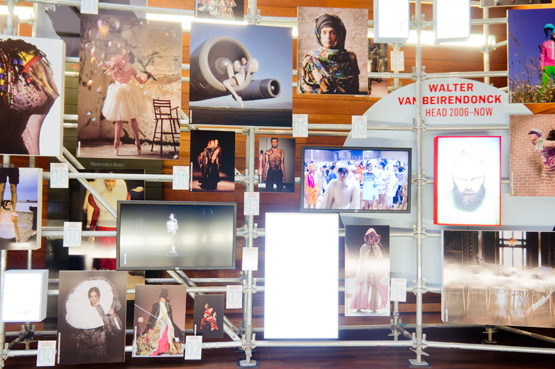 Last week one of my favorite Belgian fashion designers, Ann Demeulemeester, announced to leave her label (in a beautiful handwritten letter). Her designs hold a special place in my heart: my first designer heels were by her and I've been following her work ever since. I love the romantic and strong clothes with beautiful cuts and fabrics. Oh and the shoes… ♥
Ann Demeulemeester was part of the Antwerp 6 and one of the most famous alumni of the Antwerp Fashion Academy. Shame on me: I had never visited the MoMu Antwerp Fashion Museum before, but what better occasion for a first visit than the 50th birthday party! Above you see an impression of the current exhibition with graduation work of students, videos, sketches, photos and prototypes from the past 50 years.
I particularly enjoyed the different videos featuring the collection evaluation (which reminded me of my own evaluations in art school), a school trip to Carnaby Street, London in the 60s (quite a travel experience!) and Walter van Beirendonck's story (he's Head of Fashion at the Academy and truly involved with the students, very endearing). Happy Birthday Dear Academy!
2nd image: A.F. Vandevorst /// 6th image: Veronique Branquinho /// 7th image: Martin Margiela (left) Ann Demeulemeester (right)