When it's hot like these past first summer heatwave days in France, you want chilled drinks… whether it's a Dalgona coffee, a glass of ice cold water, or… a tropical mojito. On a recent photoshoot I used GreenMa's organic teas and turned them into thés glacés! I followed the GreenMa recipe for a "mojithé", a mojito with tea and no alcohol. And it tasted surprisingly good! Simple, refreshing and completely heatwave proof. So here we go for the recipe:
MOJITHÉ
• Organic green mint tea, I used Thé vert à la menthe from GreenMa
• agave syrup or brown sugar
• 1 or 2 green limes
• fresh mint
• ice cubes
Infuse your tea. No need to boil the water, just use a glass infuser, or tea egg and let your tea infuse slowly. Also add the fresh mint twigs and a bit of agave syrup (or brown sugar if you prefer). Wait for 3 hours, or keep it overnight. Serve with ice cubes, some fresh mint and a few slices of lime.
Tchin tchin! Here's to a sunny summer!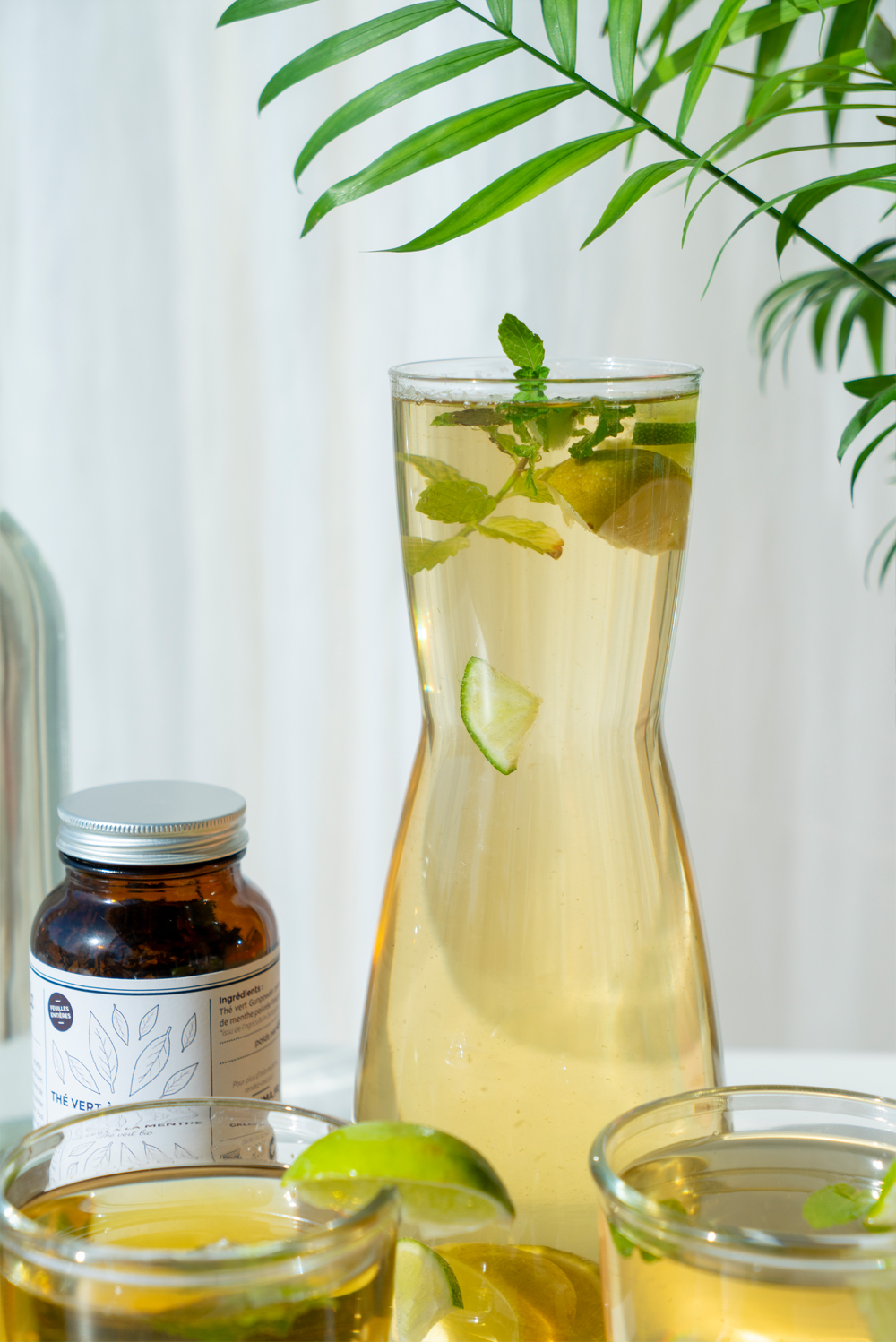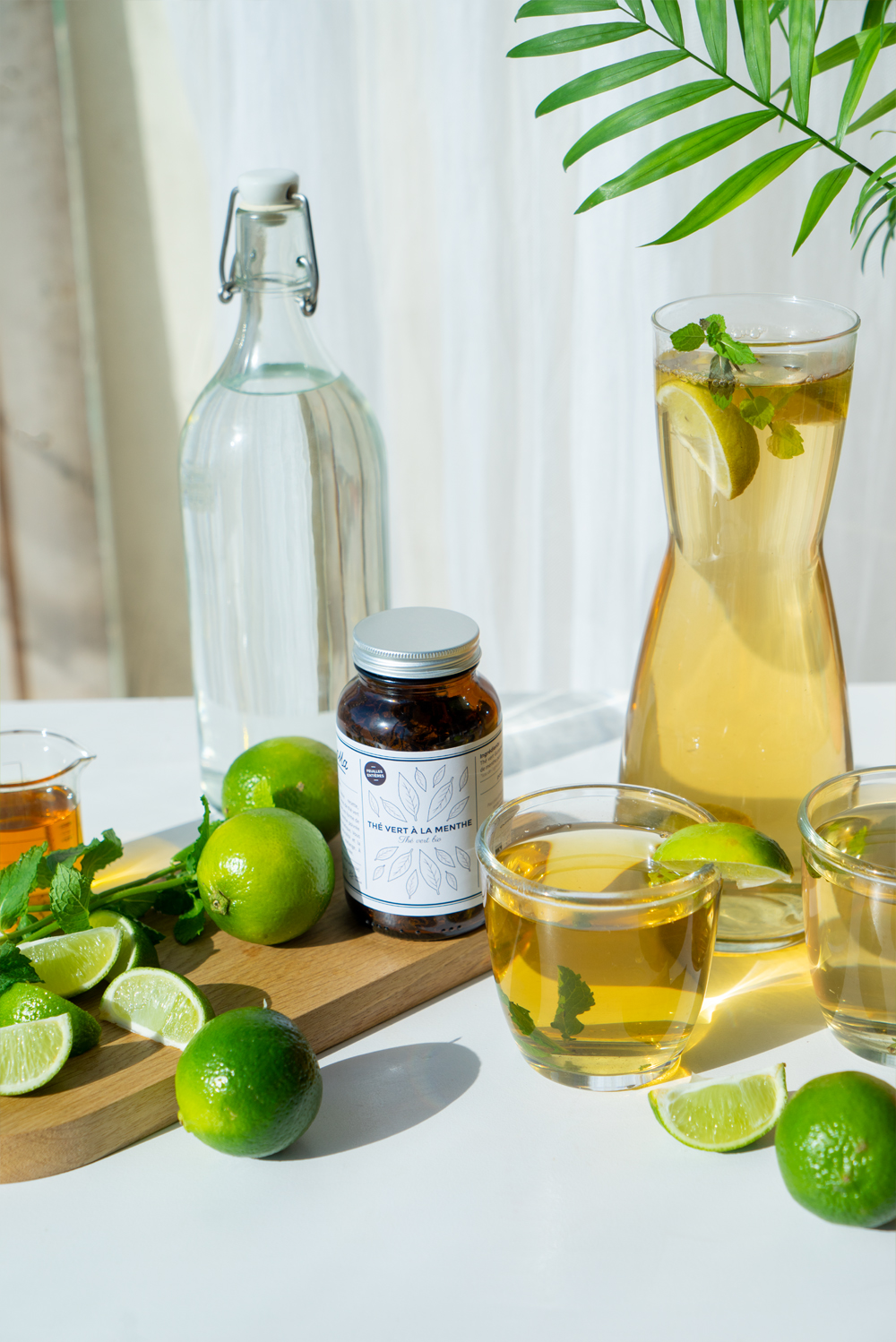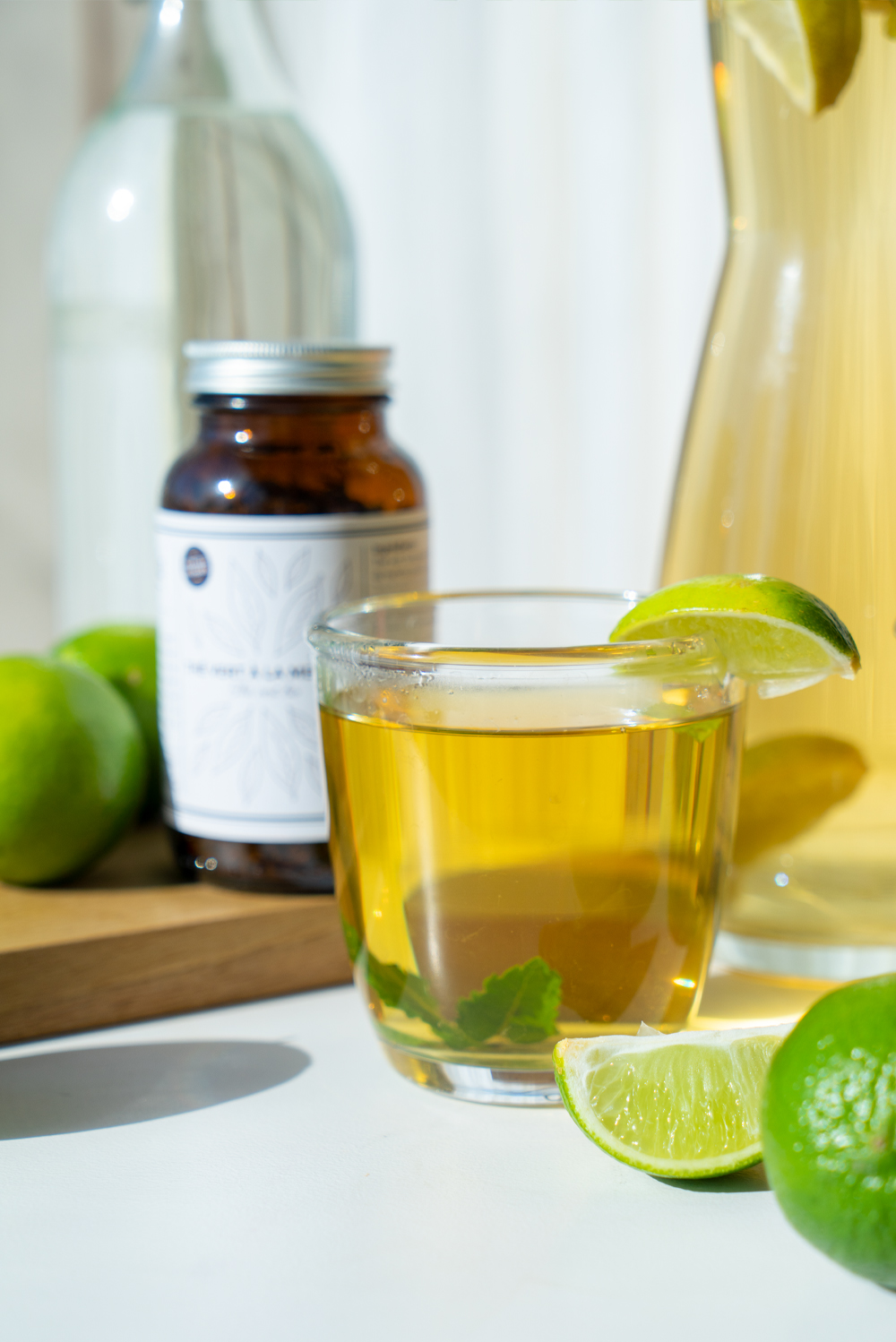 Photos by me (of course). To work with me on photography or styling projects, contact me here.