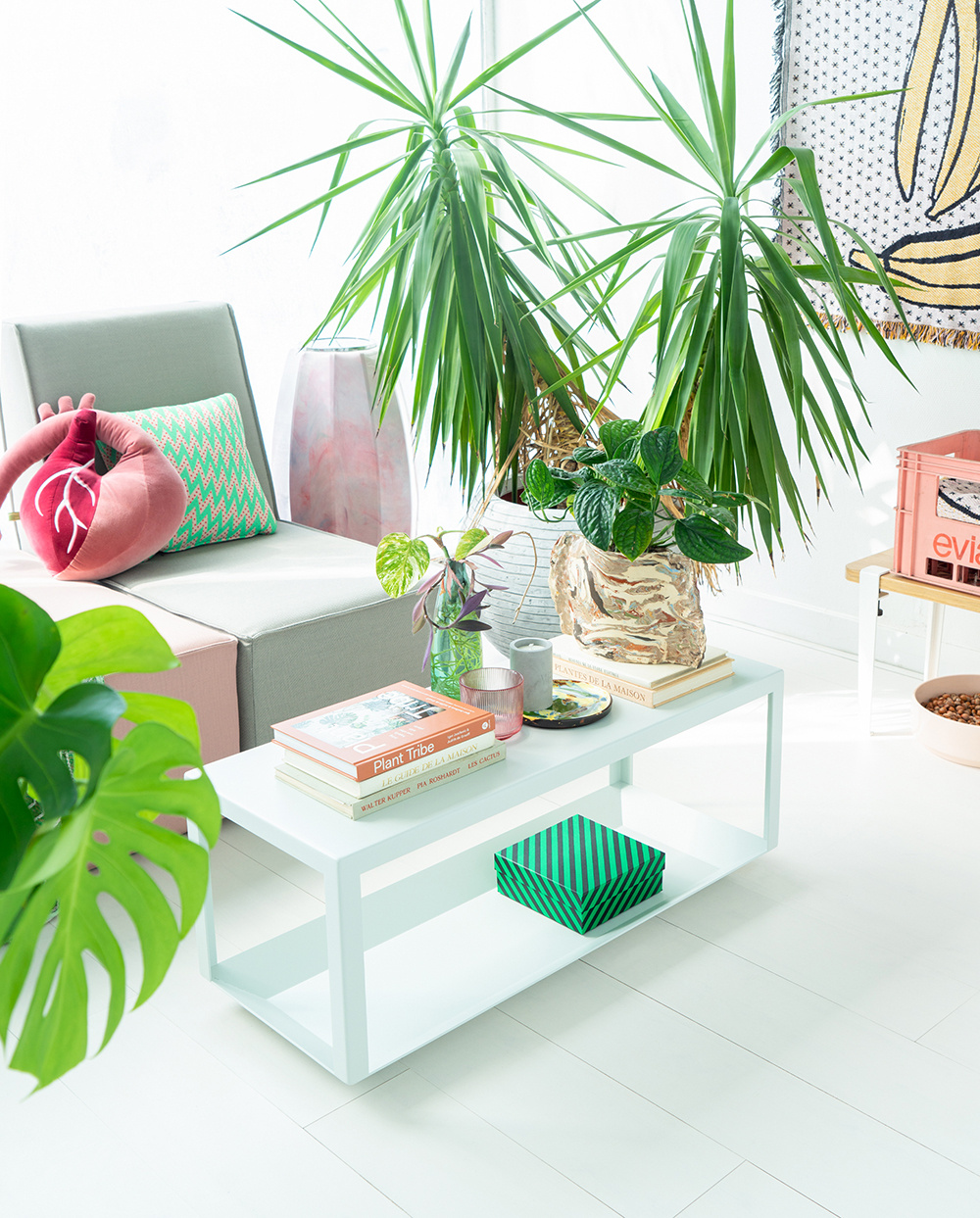 High quality furniture is always a good investment. It may not always be in your budget, but you will enjoy it daily for many many years. Some of our first investment pieces, like our dining and office tables, that we bought over two decades ago, are still with us and are still in tip-top condition. And same goes to our large Cubit sofa that moved in just two years ago. The shape is timeless, the grey & pink feel pretty timeless too. And this week their new baby brother arrived: a matching Cubit coffee table!
Cubit designed their new line of coffee tables in the same shape as their sofas: with a slanted base and the same heights as their sofas. They are made in Sauerland, Germany from powdercoated steel and come in 12 different sizes and 10 matte colors. From this palette of ten colors I picked a bright grey (RAL9018) but the neon yellow and minty green also caught my eye, for obvious reasons. And wow it looks pretty! Very bright, almost neon grey: and a perfect base for some coffee table styling!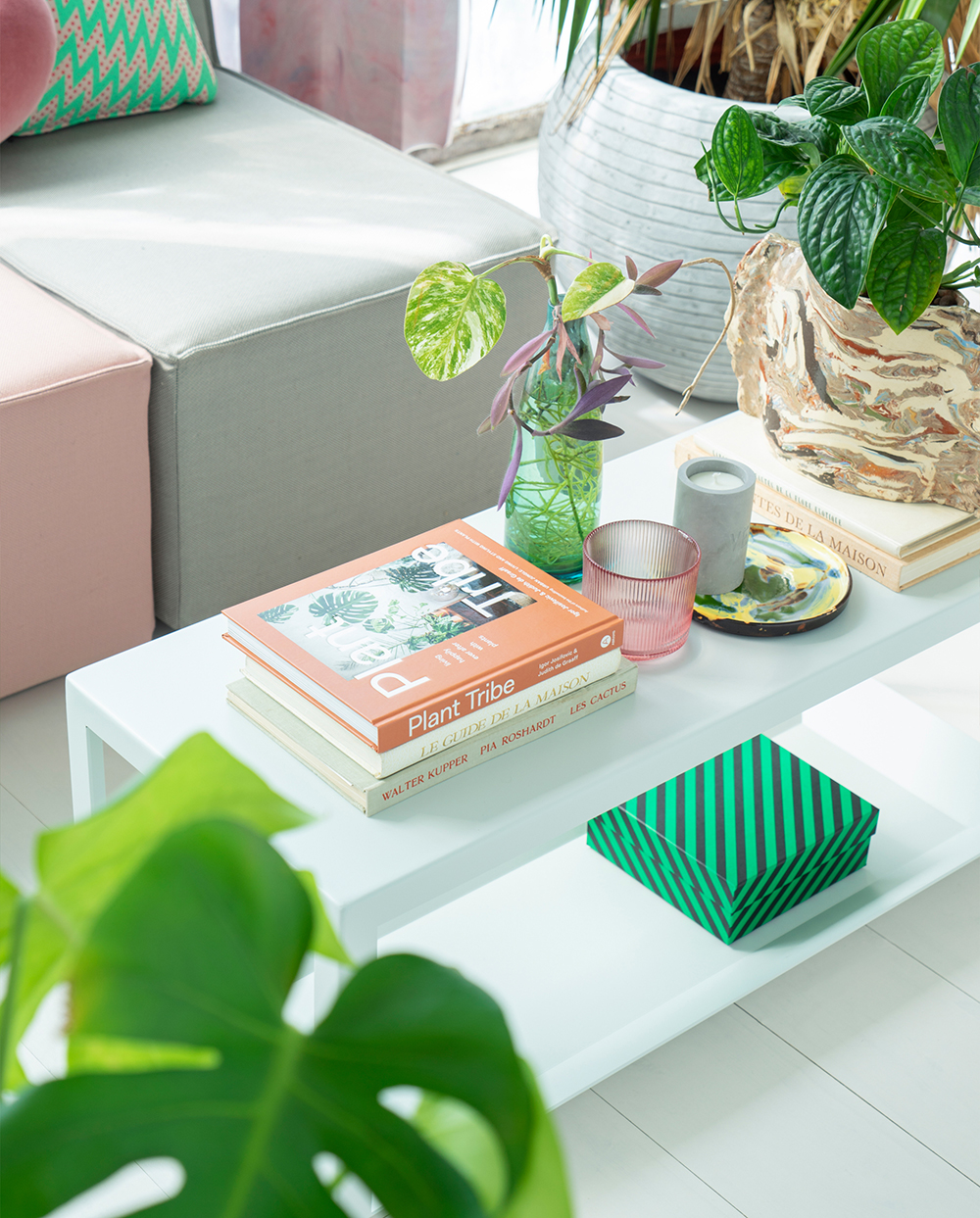 And this coffee table is not just pretty by its simplicity, it's also heavy and well-finished. The edges of the table top are rounded and the "tray" on the bottom is super sharp and clean. Oh and the table is pretty heavy too, so it won't slip away when you lay your feet on there 😉 And there are rubber patches to keep your floor scratch free.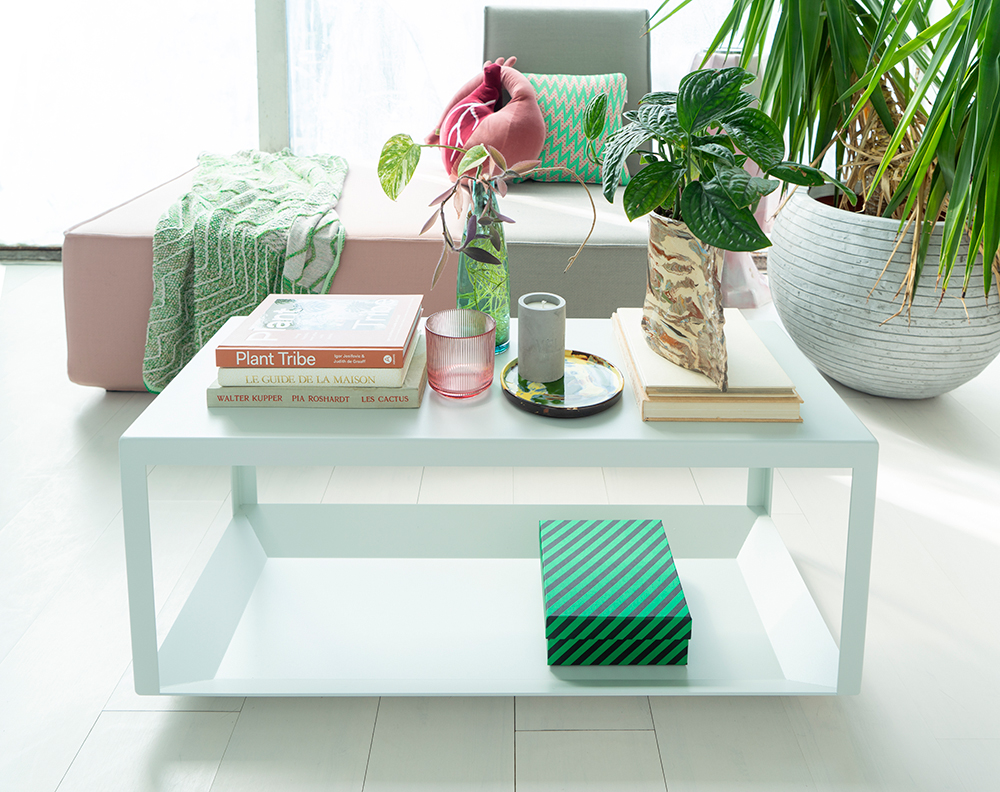 On my table some of the plants that I moved into this room earlier this week. It's been warm and sunny and some of my plants could use a "sun spa". The Monstera deliciosa variegata cutting from Brussels is even growing a new leaf!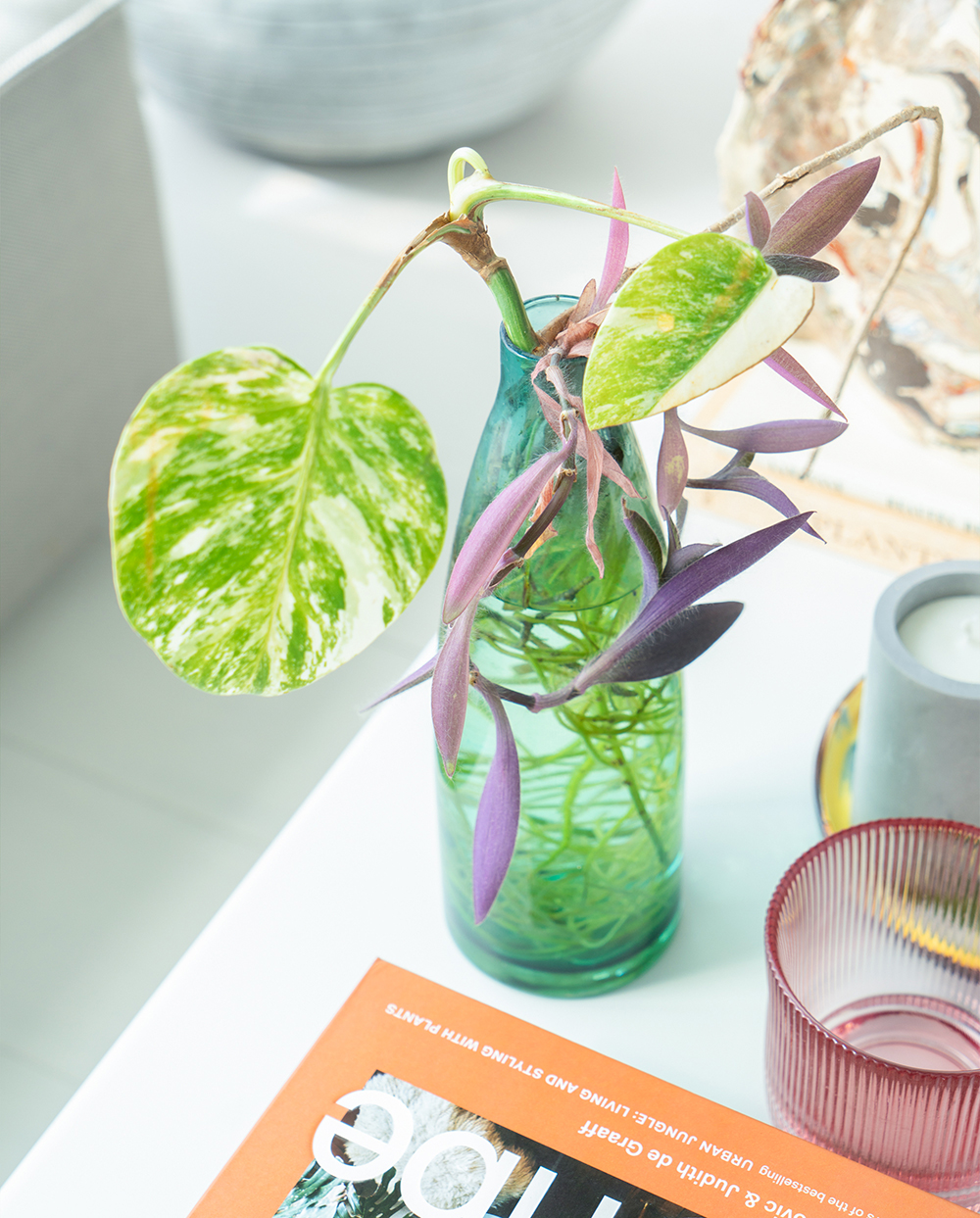 The Monstera that was infested with thrips is growing new fenestrated leaves, so I'm not complaining 😉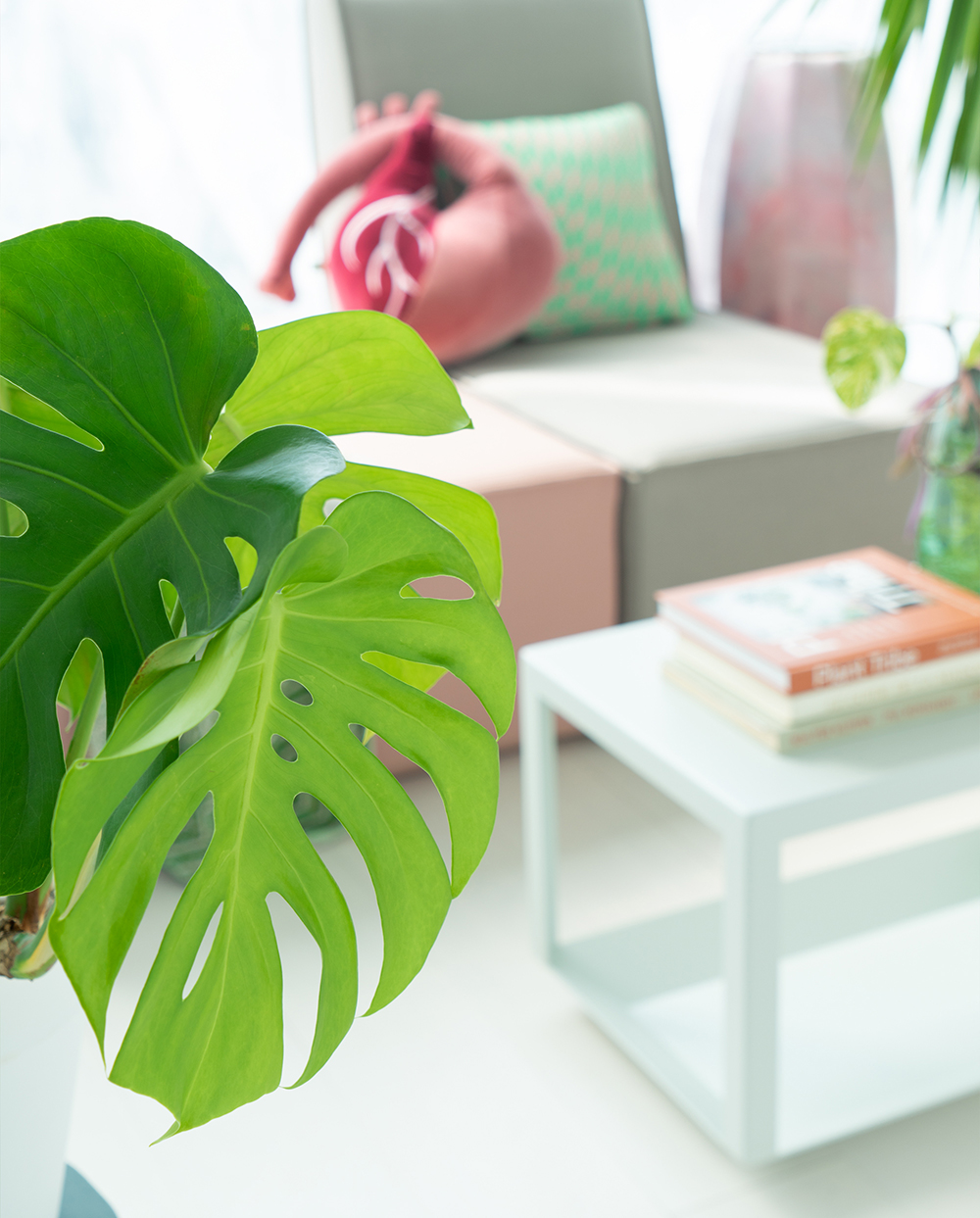 As you can see: the slanted tray on the bottom has the same slanted side as the sofa: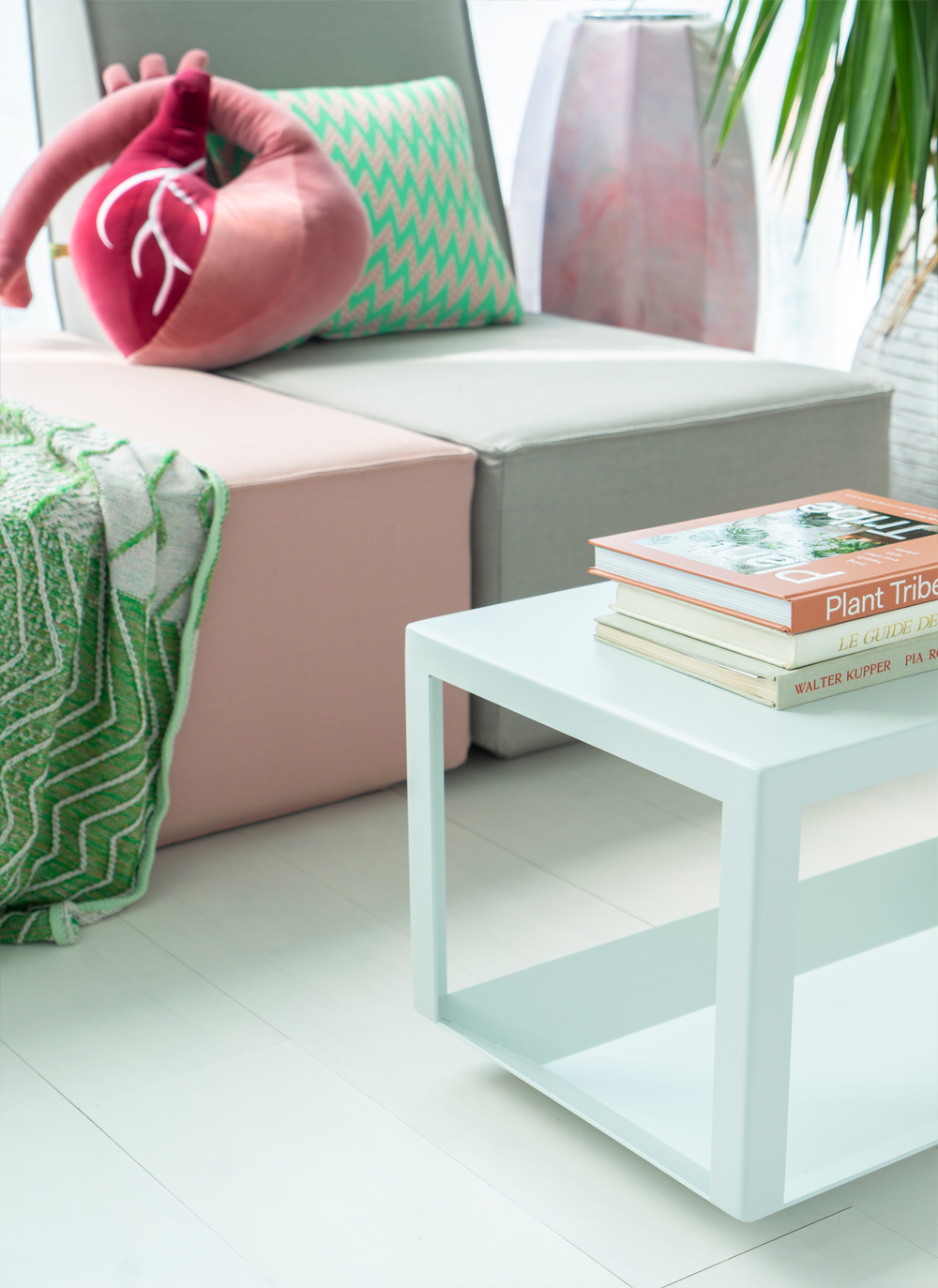 And more plants on the table, that are enjoy high temperatures and lots of sunshine: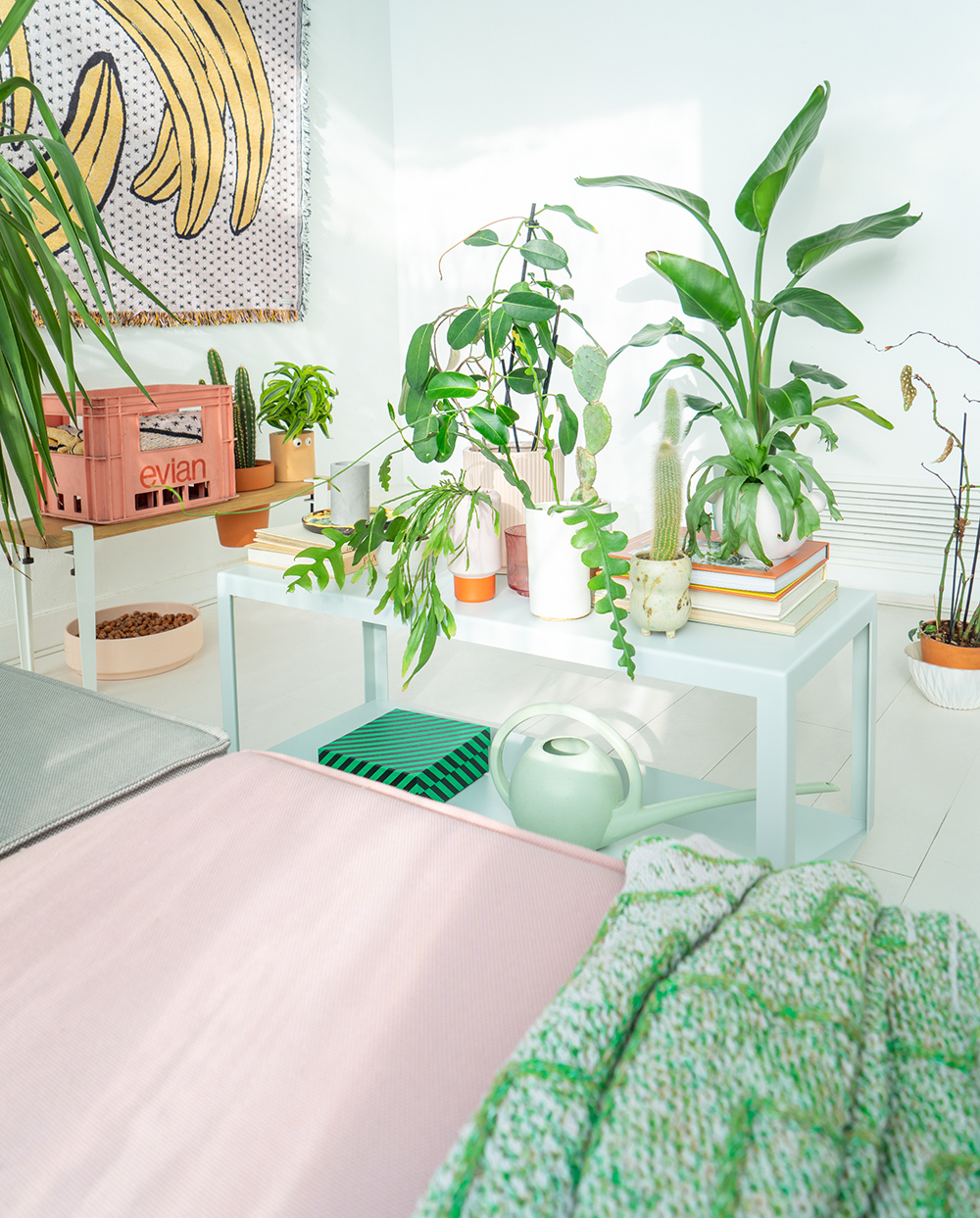 The Cubit coffee table was gifted to me without any strings attached (no social postings or blogpost), but I love the Cubit furniture and accessories so much, that I couldn't help but share it here in the blog. Their quality and service is outstanding and I warmly recommend them if you're looking for timeless designs in fun colors (or neutrals!) that stand the test of time.