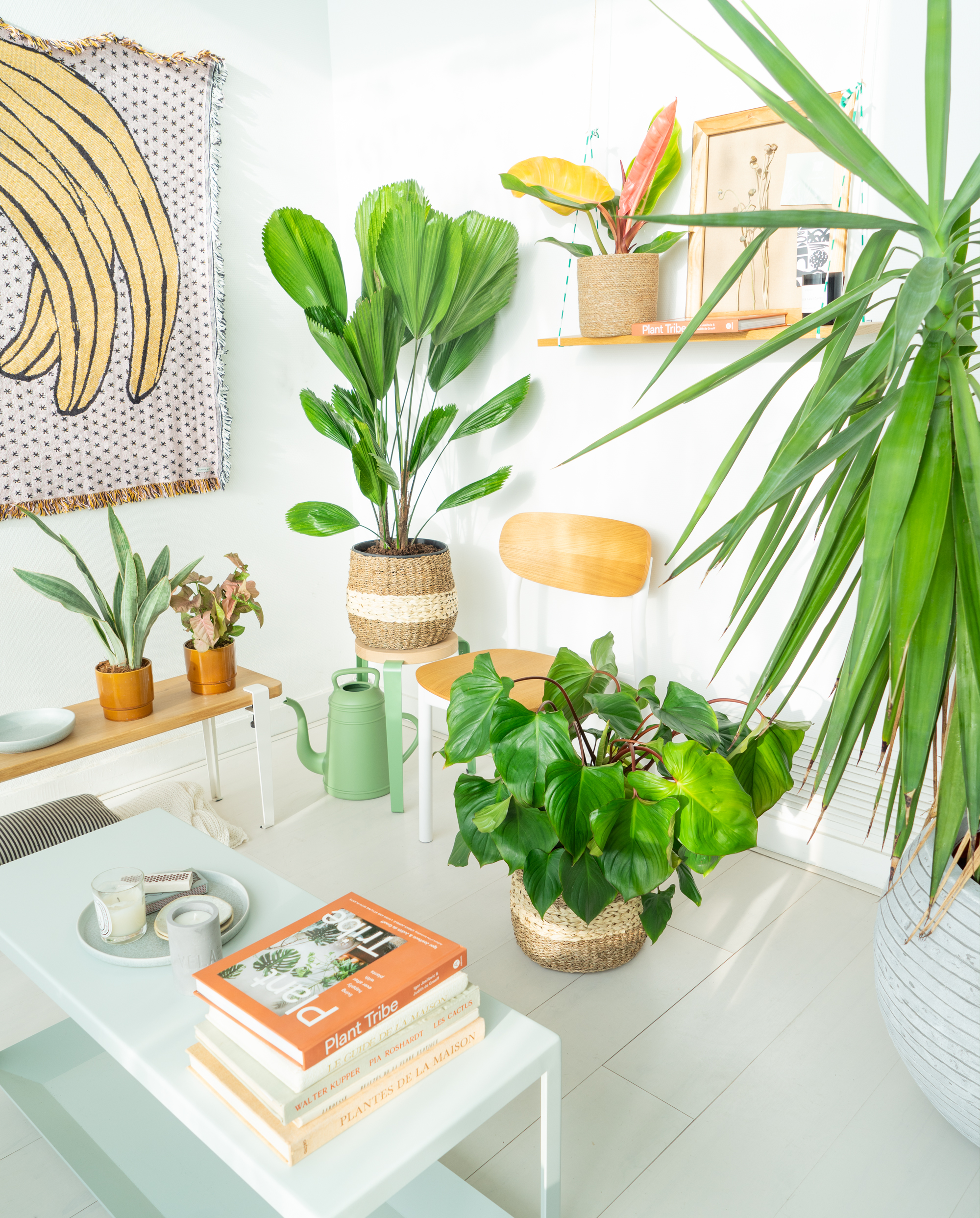 For the second time we as, Urban Jungle Bloggers, had the opportunity to work with online flower and plant shop Bergamotte to create a capsule collection of houseplants. We picked some of the most beautiful plants for the collection called Jungle Tribe, a hint to our new book Plant Tribe. The collection consists of five different plants and is available in France and in Germany. Let me introduce you to these beauties from the limited edition collection!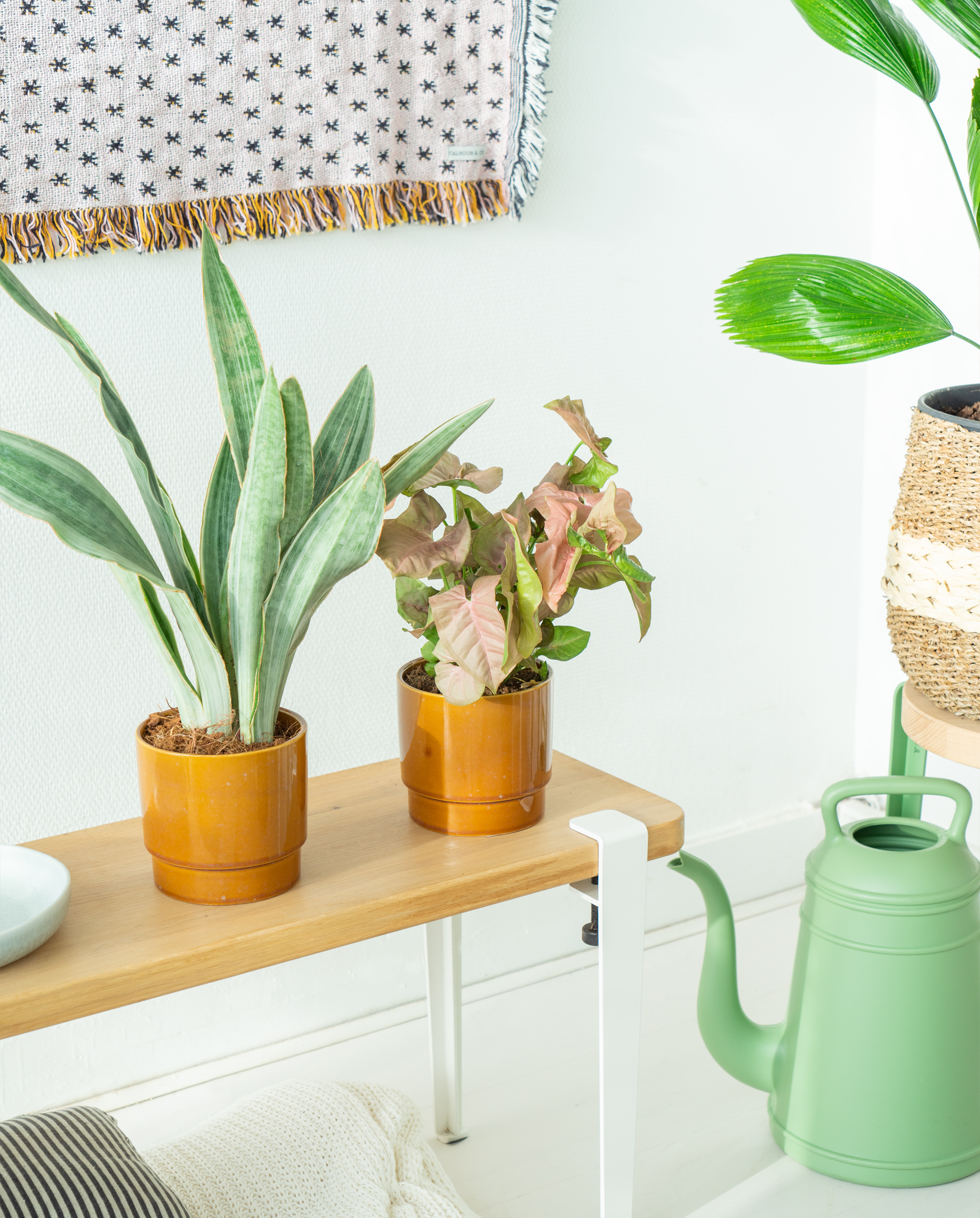 First up is plant duo SOLEDAD. Named after the warmth of the sun, this duo is made up of a Sansevieria metallica and a Syngonium Red Heart. The Sansevieria metallica is a beautiful variety with silver-green lines making the Snake plant look incredibly suave. The Syngonium on the other hand is heart warming with powdery hues of pink on its unfurling leaves. If you opt for the potted version, you will get them in beautiful ochre ceramic plant pots with pink speckles. A really nice match!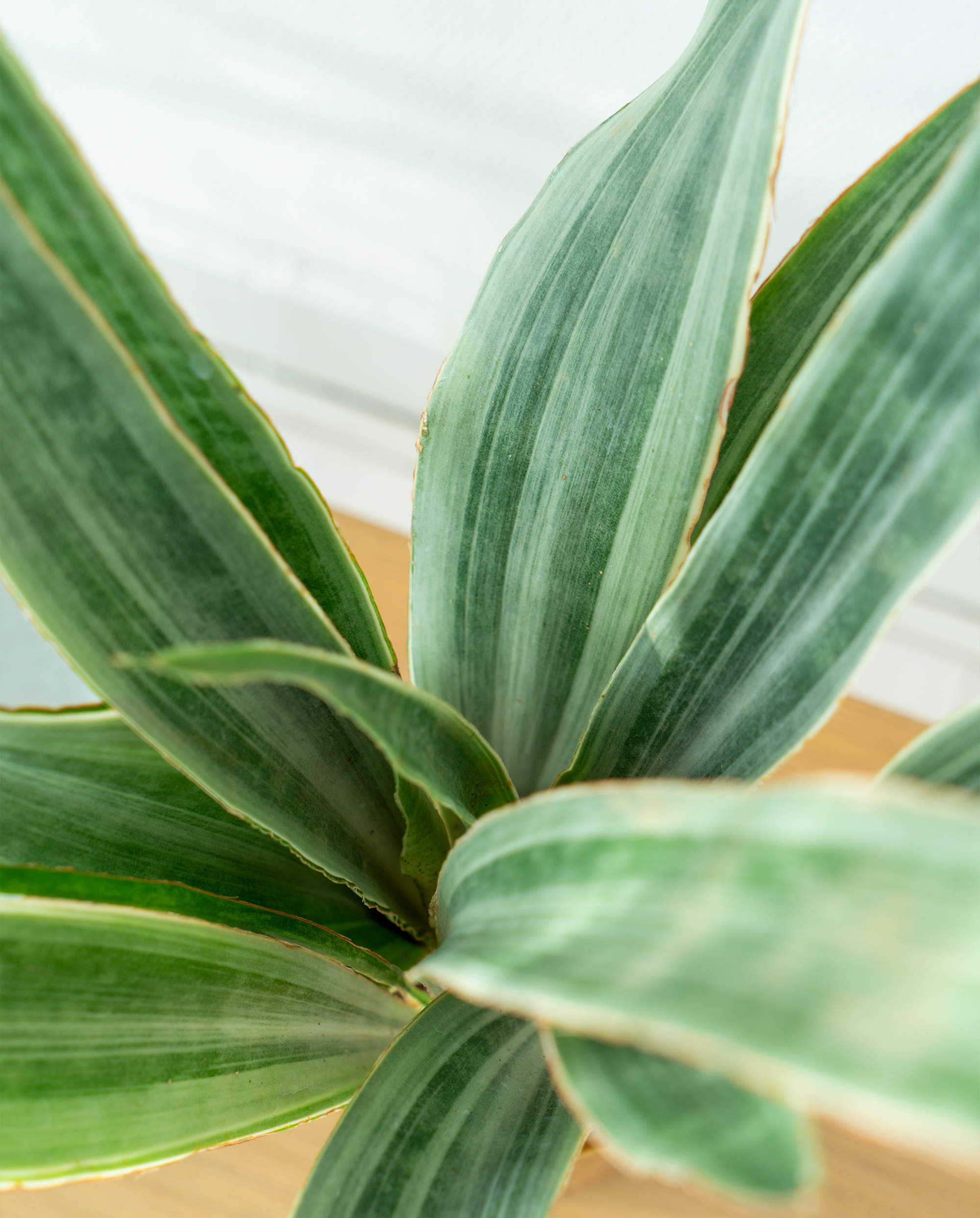 Above: the Sansevieria metallica and below the Syngonium Red Heart: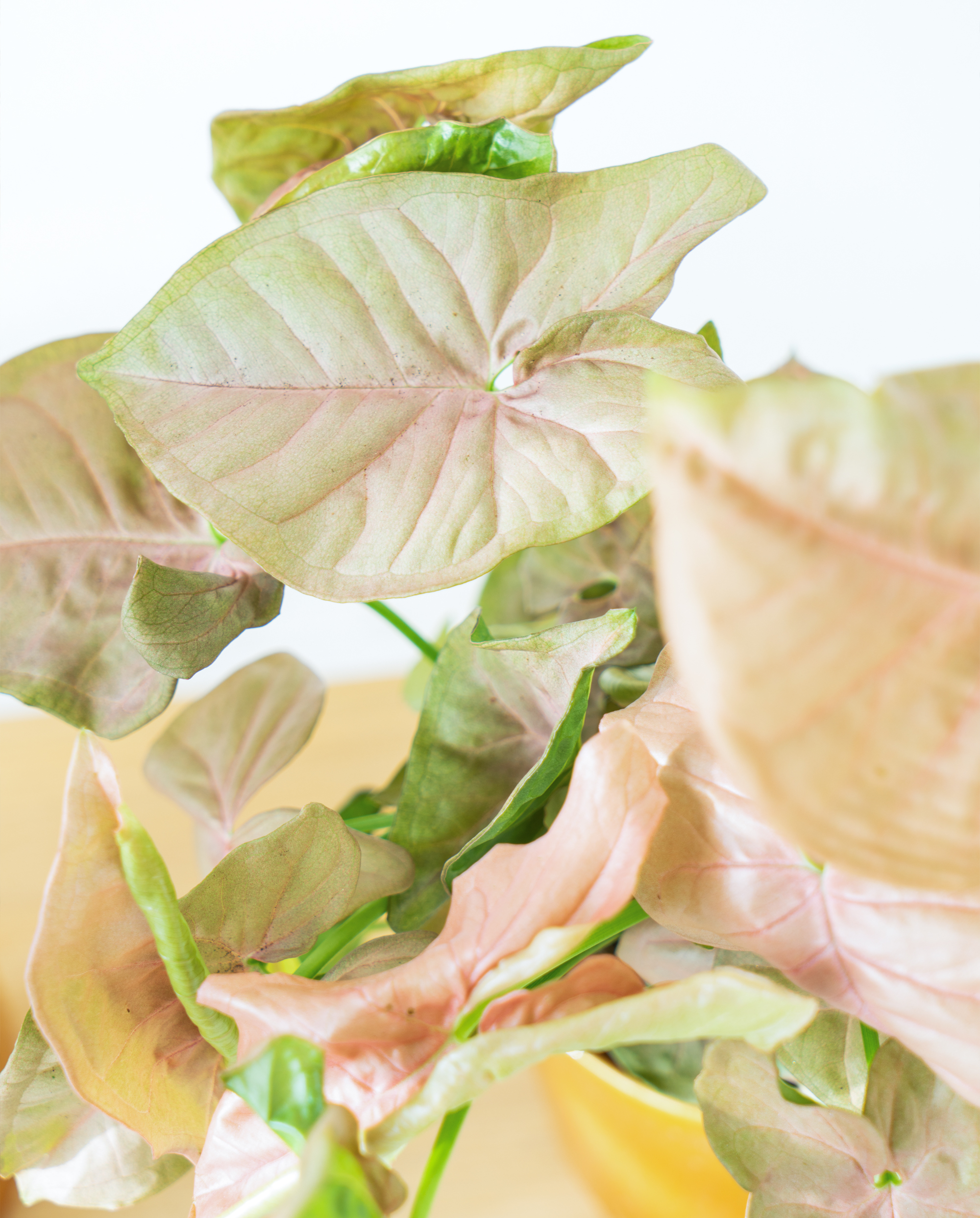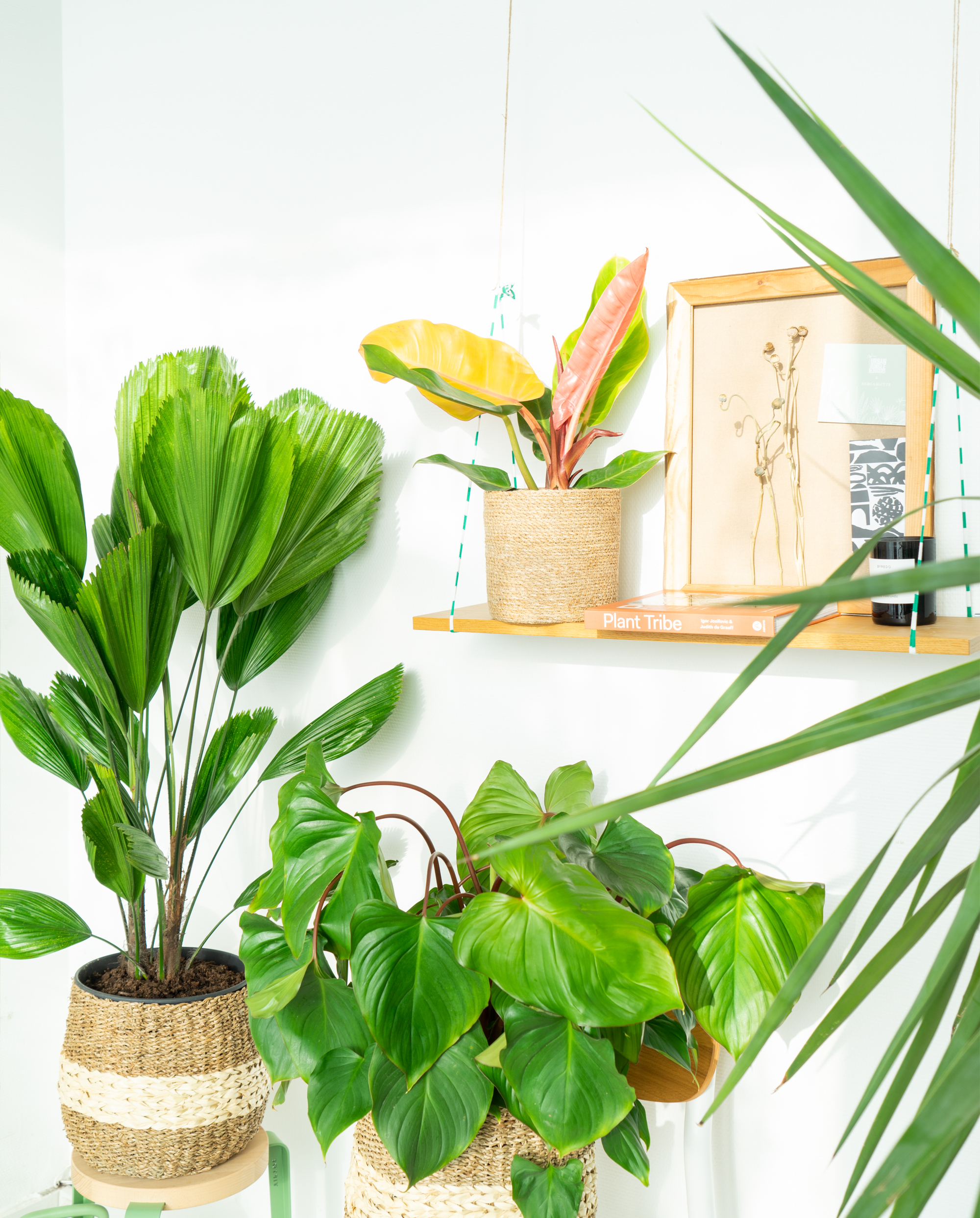 If you're looking for a big lush dash of greenery for your home, then you need TROY. A big Homalomena with large heart-shaped leaves and deep red stems turns your home into a jungle paradise. As you can see above: the plant clearly indicates when it needs water: they become droopy when they're thirsty. Once you water them they will thank you by perking up. TROY comes in a woven basket with two different tones of natural fibers.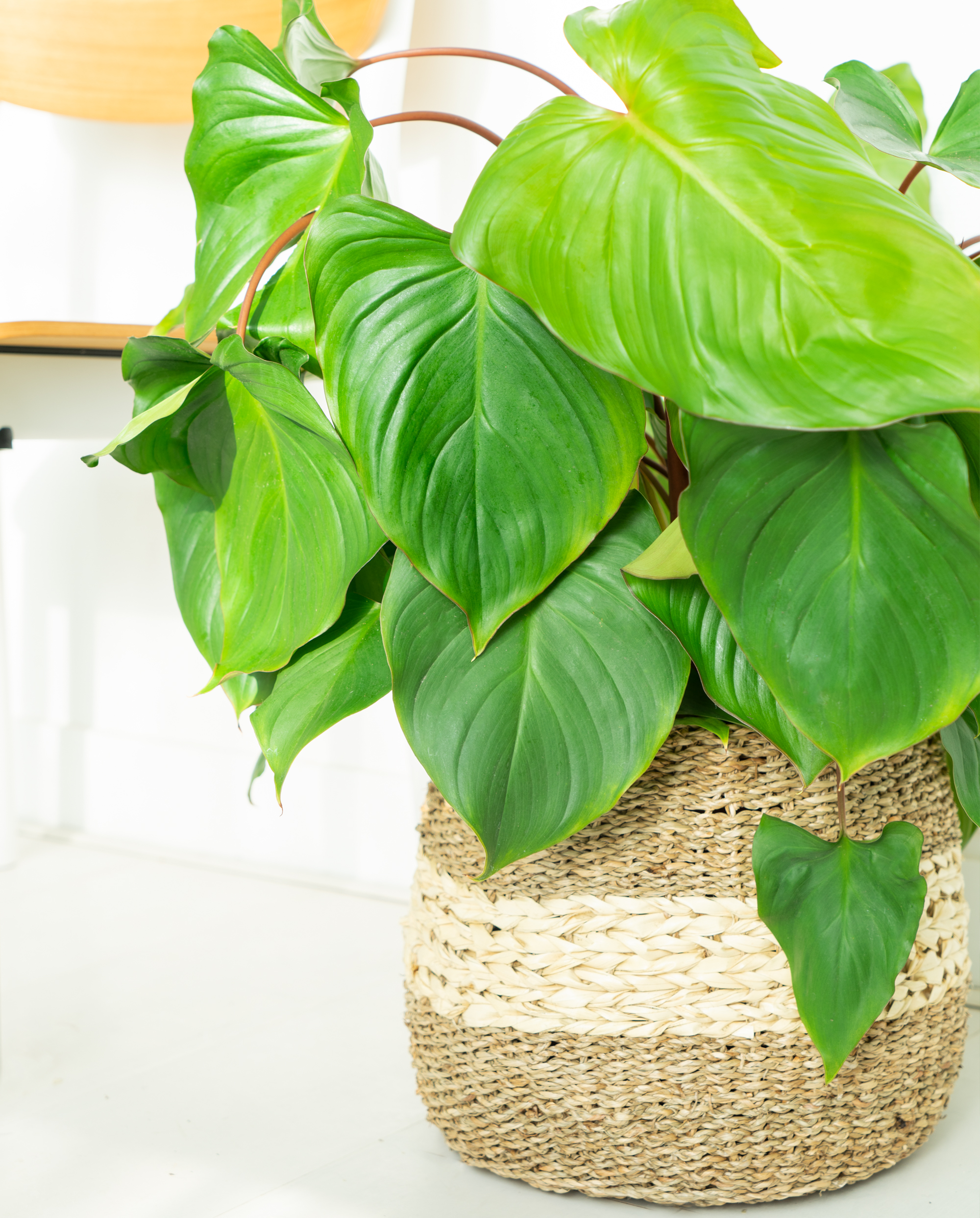 The Philodendron Prince of Orange, that we shortly call PRINCE, is a stunner. The new leaves that pop out start with a beautiful pink-ish hue and then turn orange, yellow, light green and end as a deeper green. When you own this plant it is almost like you have several plants in one: the foliage is so vibrant and different per leaf!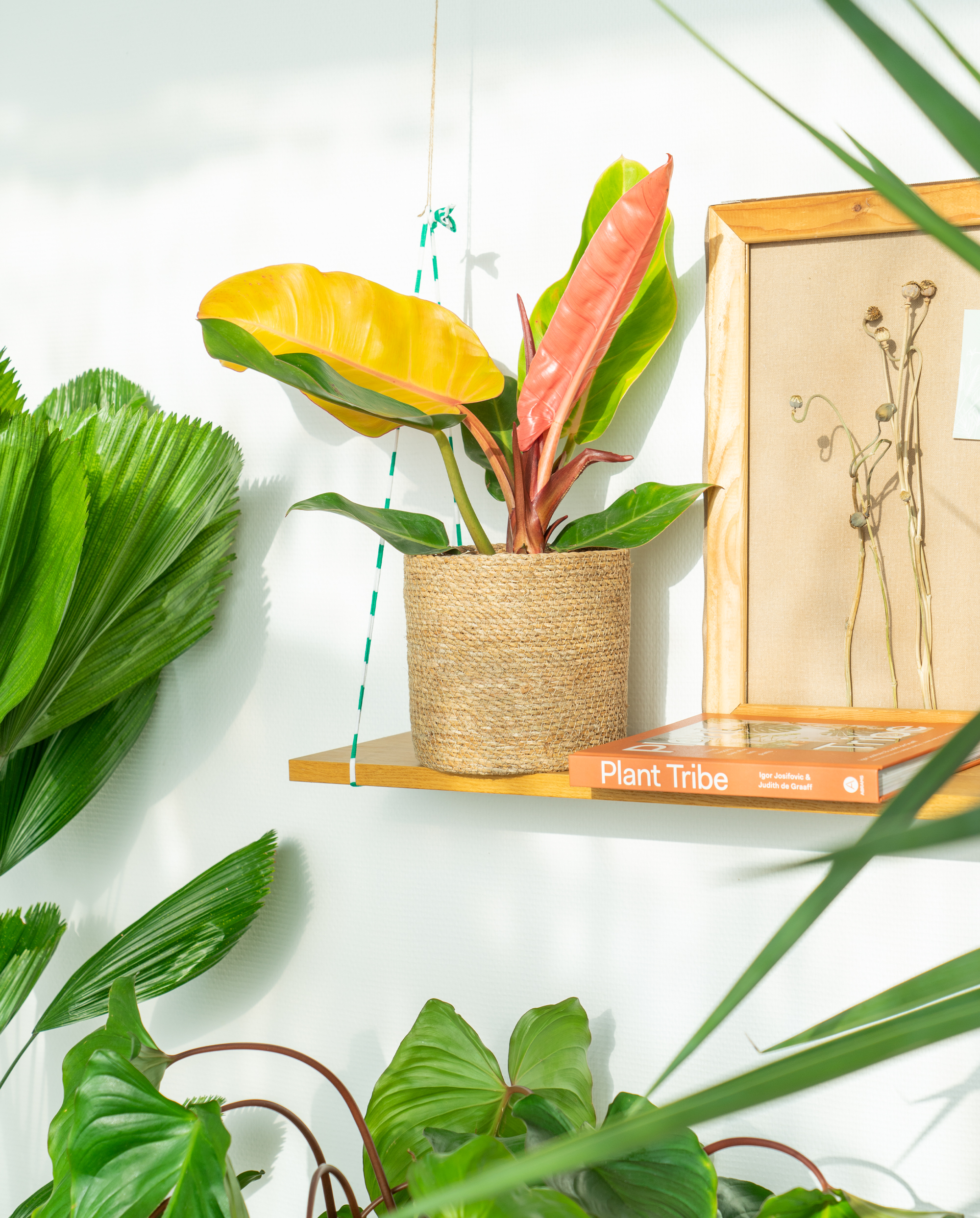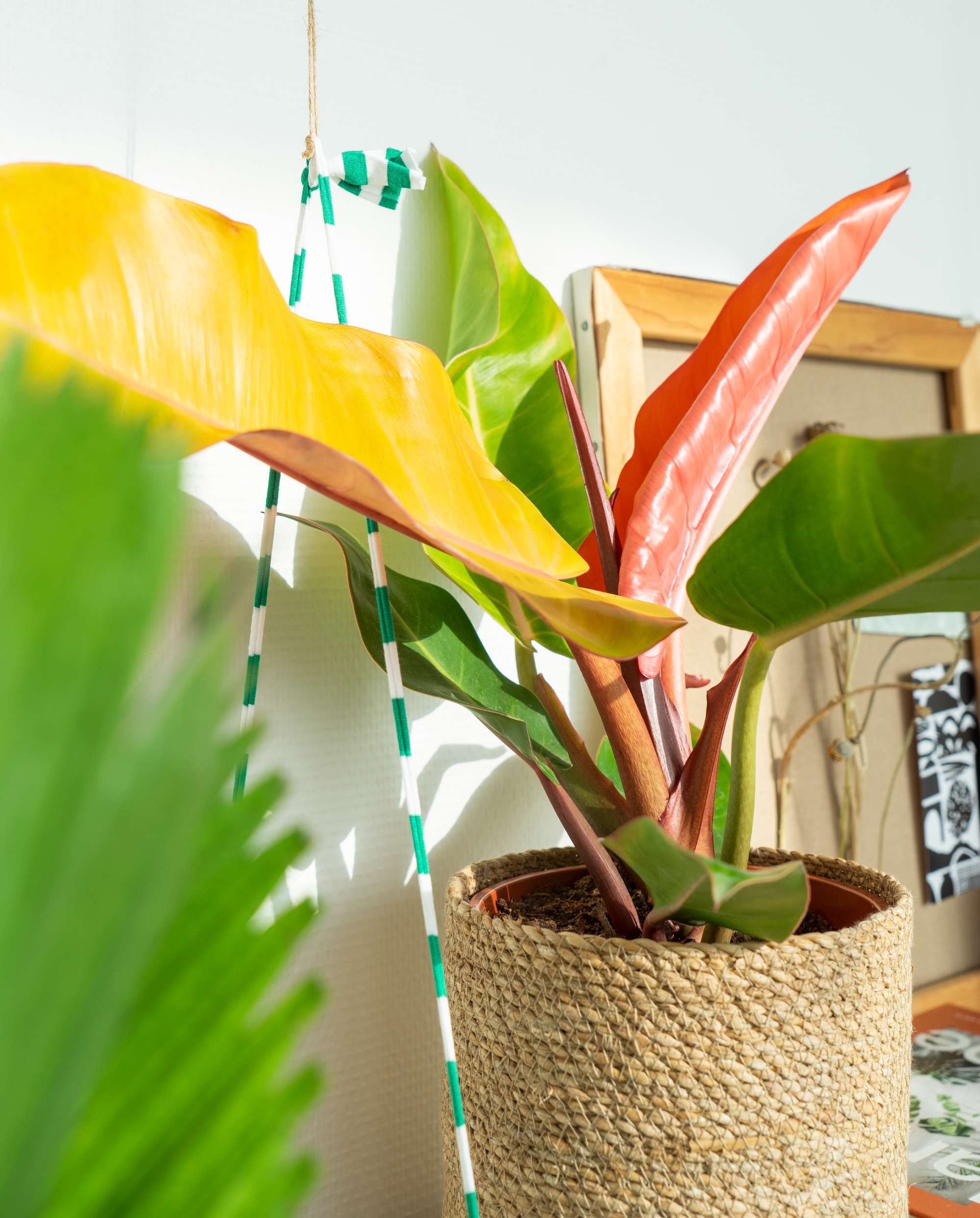 And the big star of the Jungle Tribe collection: LUNA, a large feather palm Licuala. This beauty is a bit more demanding on the plant care level, it also takes your urban jungle to a whole new level. The big fan-shaped leaves, that actually open up as a Spanish fan, add a tropical touch to your urban jungle. Just what we need this summer while many of us are staying home. A true Staycation plant!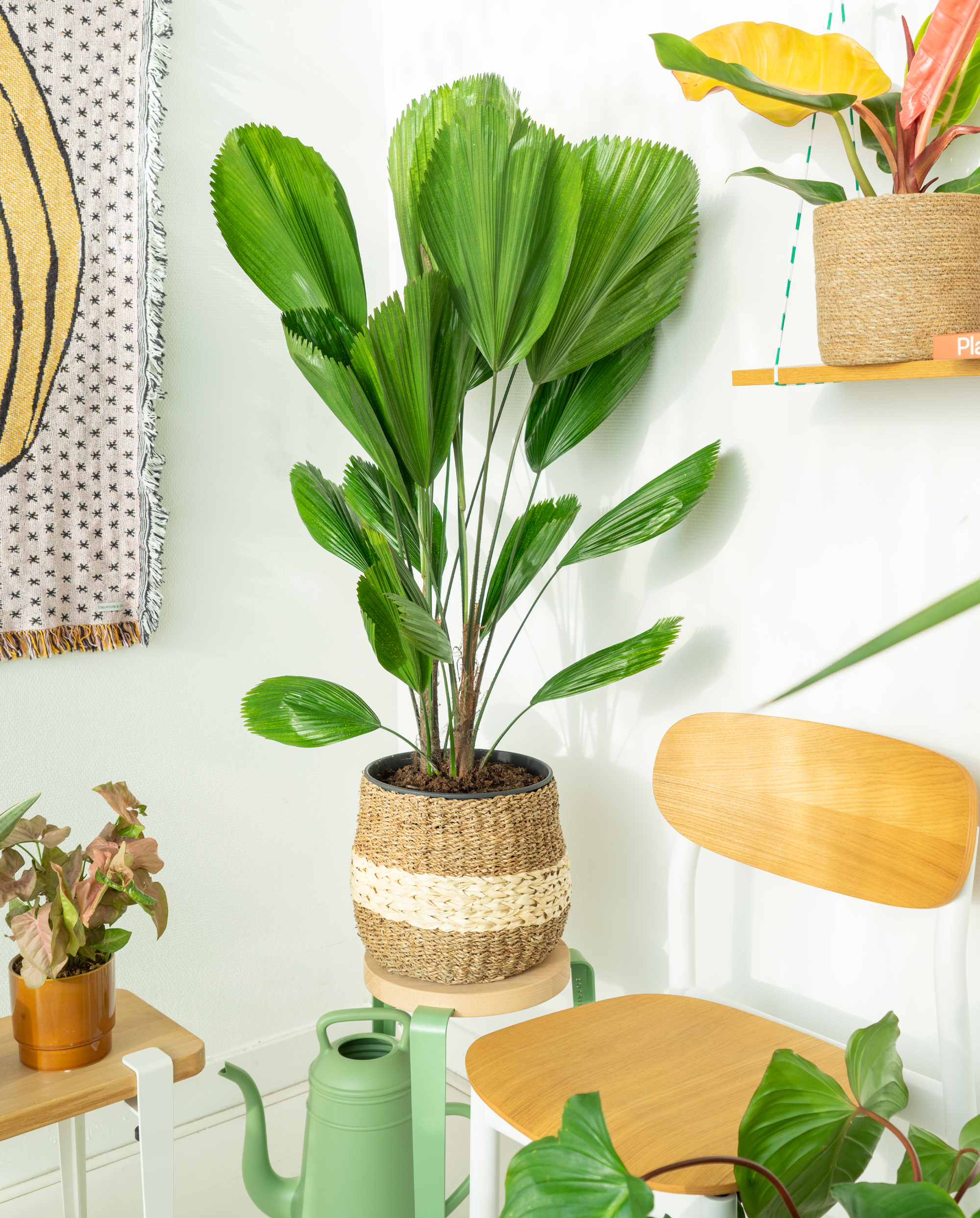 Instant holiday vibes with LUNA: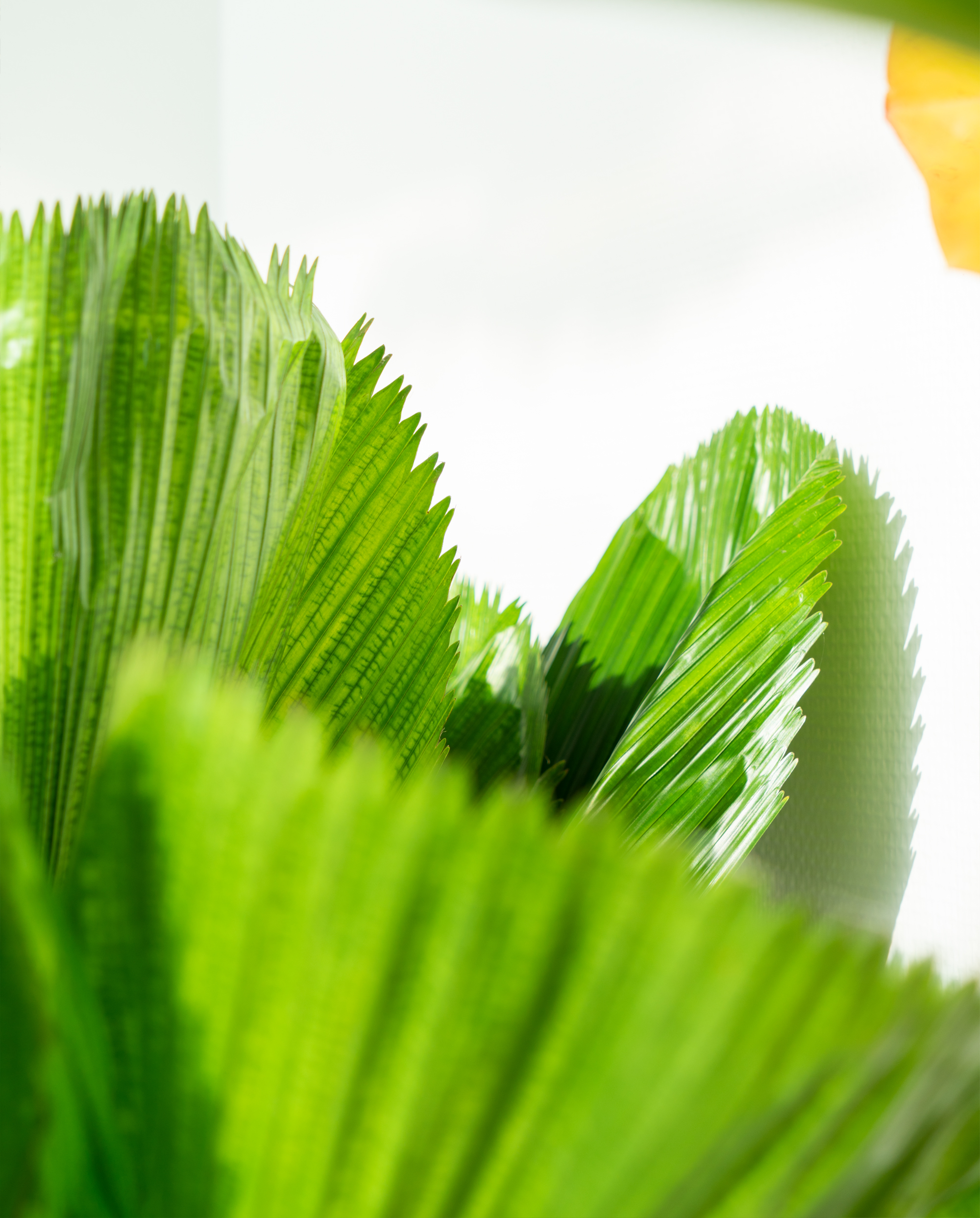 Additionally you can buy our PLANT TRIBE book in the Bergamotte webshop too – so you not only get the beautiful JUNGLE TRIBE collection but its almost namesake plant book too. Enjoy your urban jungle this summer!