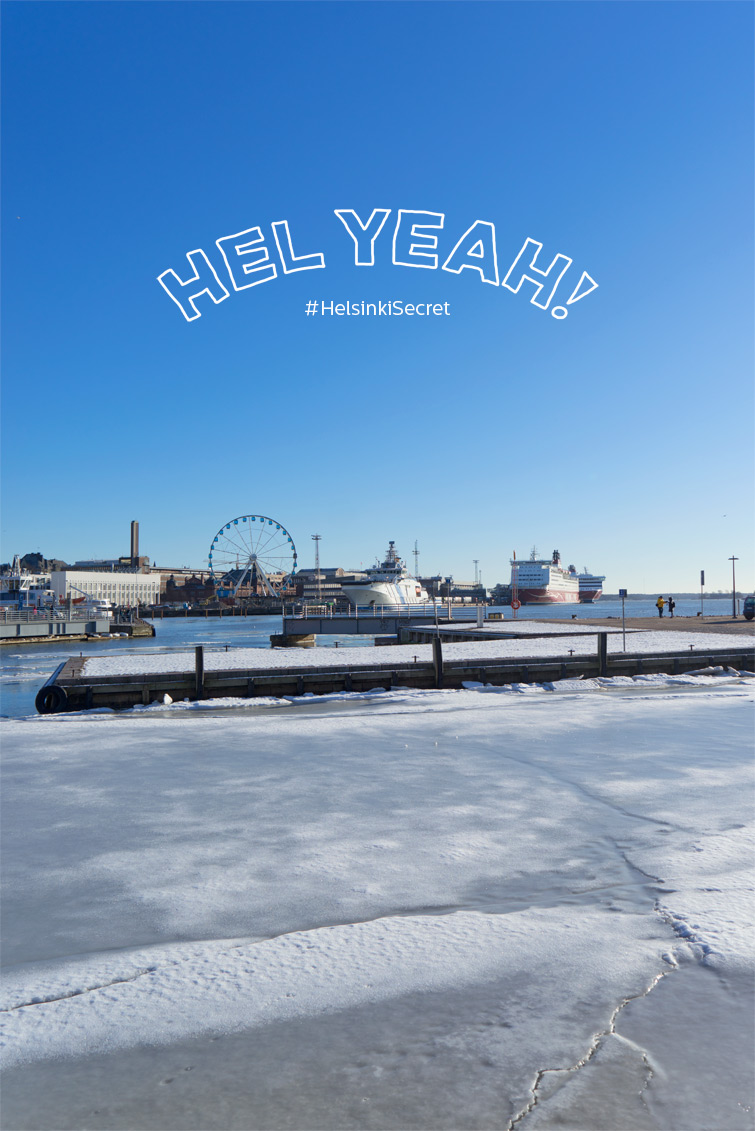 Hel Yeah! We had the most amazing week in Helsinki! Robert and I spent a week as residents of the #HelsinkiSecrets residence to explore the Finnish capital as a local. Before leaving I made a short list of things I wanted to do in Helsinki: eat a Runebergintorttu (a Finnish almond & rum flavoured pastry), go dancing and buy a vintage Arabia plant pot. And while I didn't do a single one of them (Runebergintorttu season is over, our feet were too tired for dancing after walking 25.000 steps/day and the shop with vintage Arabia was closed when we visited), Helsinki didn't disappoint… at all! Let me tell you why: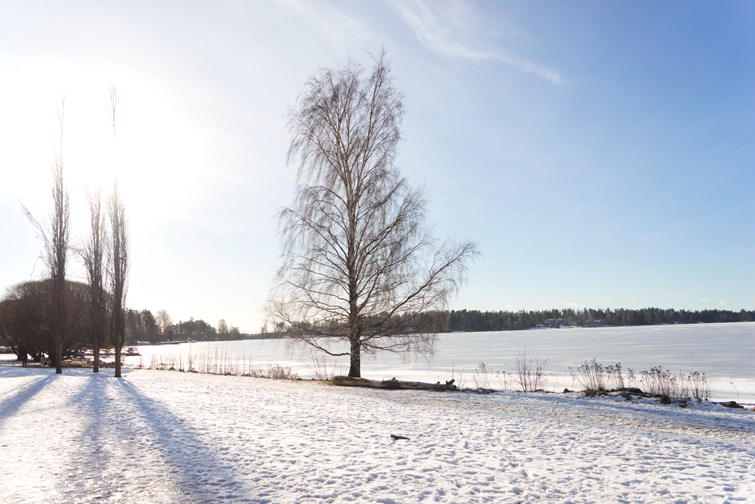 First of all, we were super lucky with the weather: we had everything between sunny blue skies and snow storms with temperatures between -4°C and +2°C. It was a dry kind of cold that doesn't freeze you to the bones, and of course our Makia coats and Costo beanies (with detachable bobbles!) kept us warm and comfy. It was a nice weather mix that allowed us to walk and bike through the city and feel the (mild) winter weather.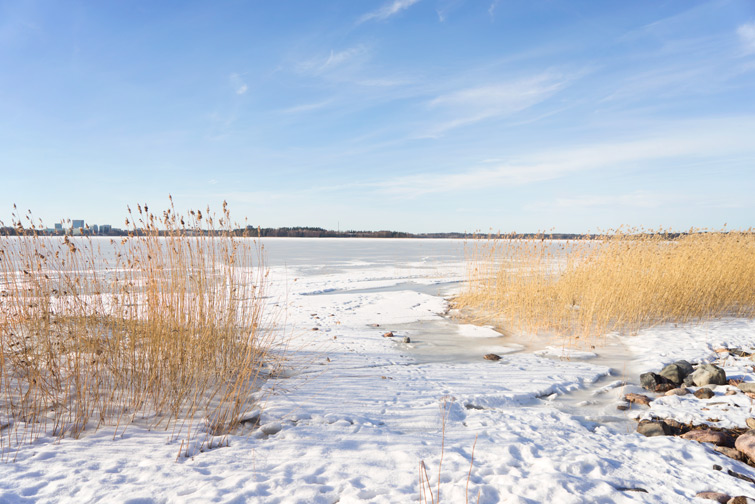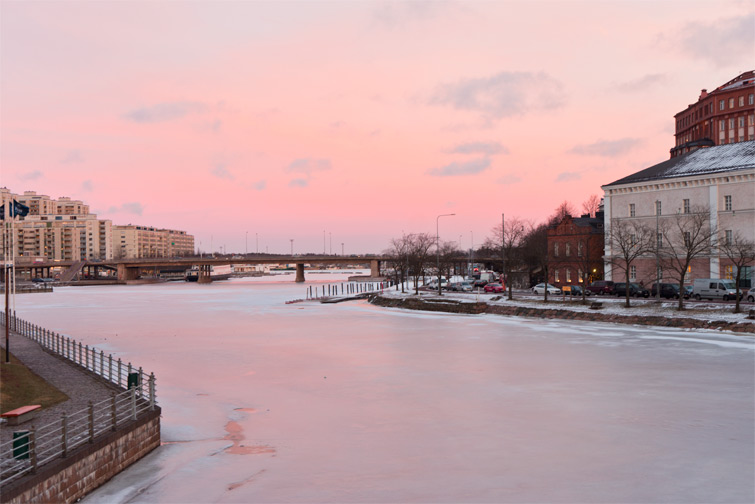 And then of course: Helsinki is an interesting place when you ♥ design. Like in the other Nordic countries, design is part of daily life and not something very sacred: in many public places, like librairies, museums and churches, the furniture and accessories are from worldfamous Finnish brands like Artek, Marimekko, Iittala or Arabia. The Design District of Helsinki includes around 200 independant boutiques and designers that sell anything from wool to contemporary art, the best design books, beautiful paper goods and quirky home goods. I'll be sharing a guide with some of my favorite shops and places very soon.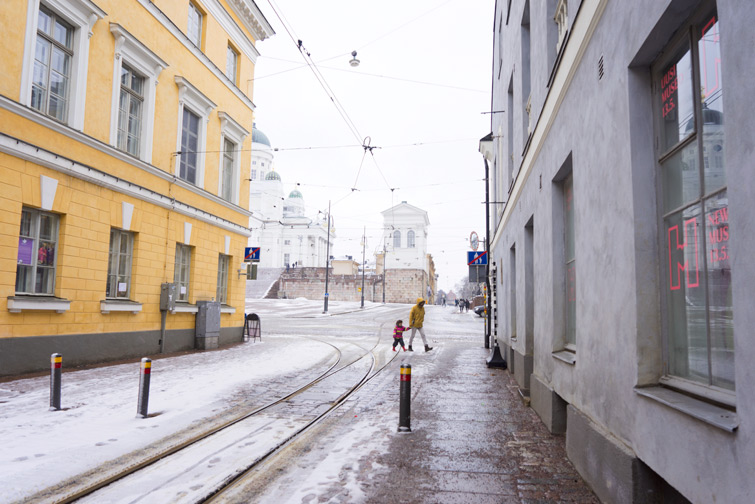 What struck me most in Helsinki, were the people: they were extremely polite and helpful. Not in a cheerful and upbeat way, but in a humble and pragmatic manner. We walked around a lot and never bumped into anyone (something that happens all the time in Paris) and overall the city was very calm too: no yelling, no loud noises. Even in their enthusiasm there seemed to be some kind of calmness. For example at the ice hockey match that we attended it was rather quiet for almost 13.000 people. But maybe that was also because the Helsinki Jokerit lost with 4-2 to Moscow Spartak… Overall the general attitude of the people in Helsinki felt very refreshing, mature and natural to us.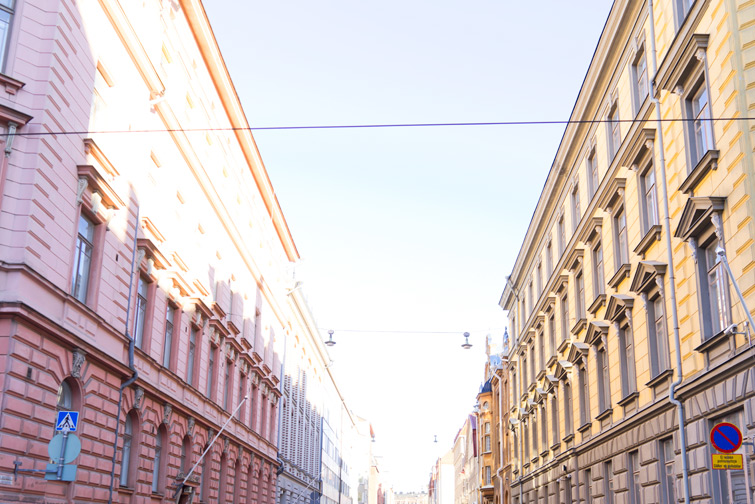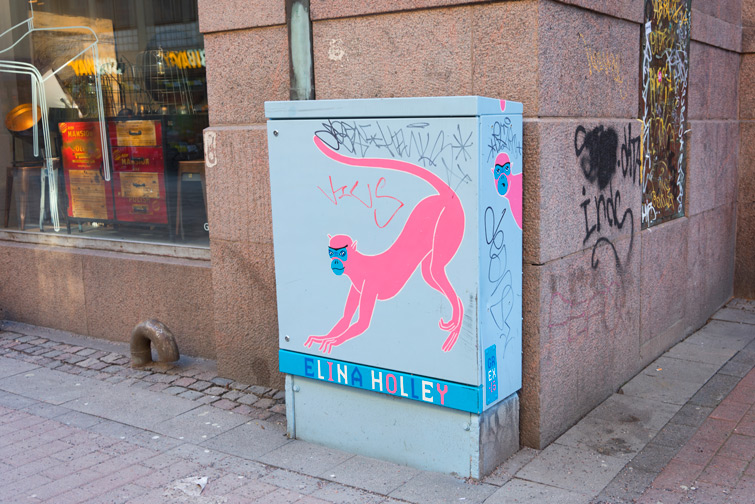 And another thing that made Helsinki special to us this week was the light. That fantastic Nordic winter (or almost spring!) sun light. Because the sun is still so low, you can rarely see the sun directly in the city center, you rather see it reflected by building facades and windows. It gives a certain Nordic glow to Helsinki that I love.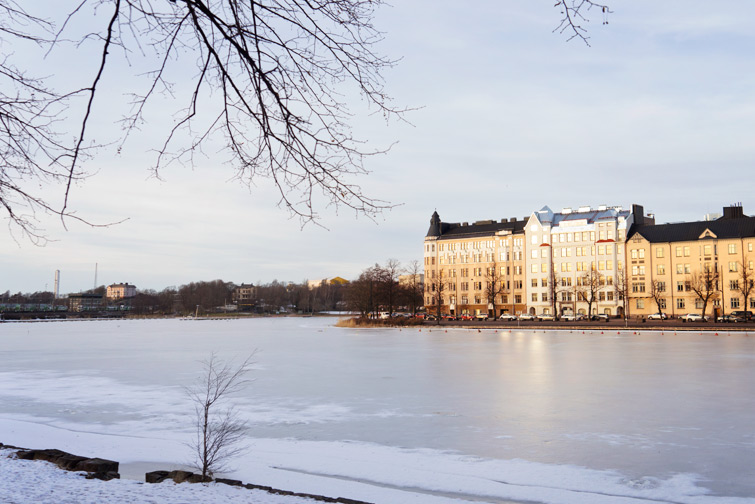 These were some first impressions of his hel-ish week in Helsinki. Believe me, we didn't have enough time to do all the things that we wanted to, so Robert and I are already making plans to go back and indulge in sauna-visits, Runebergintorttu, design shopping and snowy hikes.
And you probably guessed right: yes I made lots of photos and can't wait to share some of my favorite Helsinki secrets with you in the coming days. Have you ever been to Helsinki? What were your favorite places?