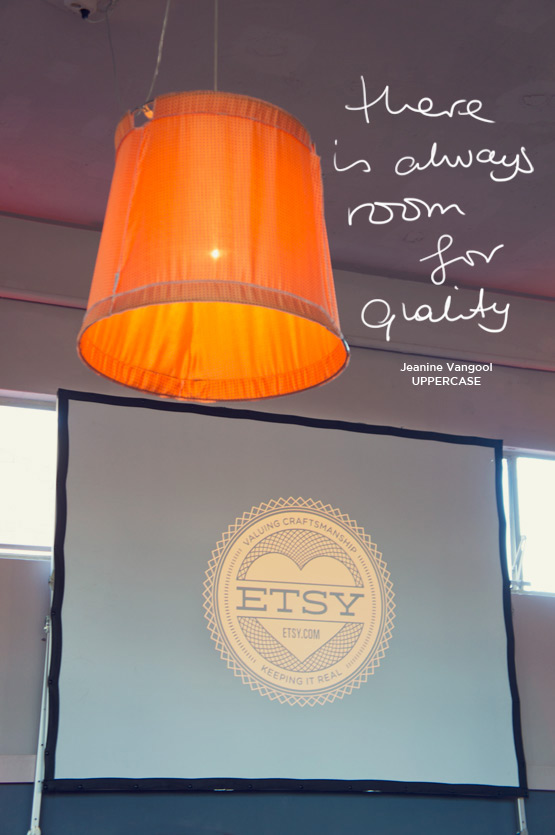 This saturday I attended Hello Etsy in Eindhoven, the Netherlands. The worldwide marketplace of handmade goods organized this gathering around the theme of "Small Business In A Big World". I'm not a true crafter ( and don't have an Etsy shop ), but as a graphic designer I can very well relate to being a small business in a big world.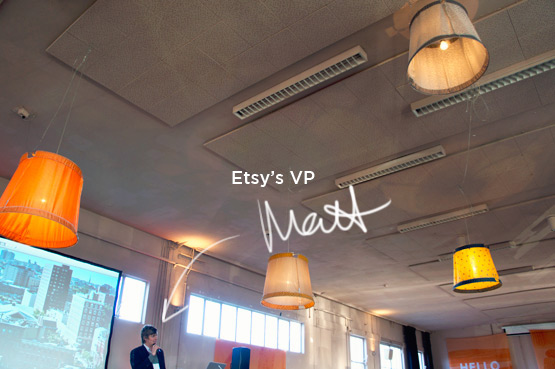 The venue was great: I had never visited Piet Hein Eek's studio / factory / store / gallery / restaurant / office before but was happily surprised. It's nice to know there is such a space at only 20 minutes from where I grew up!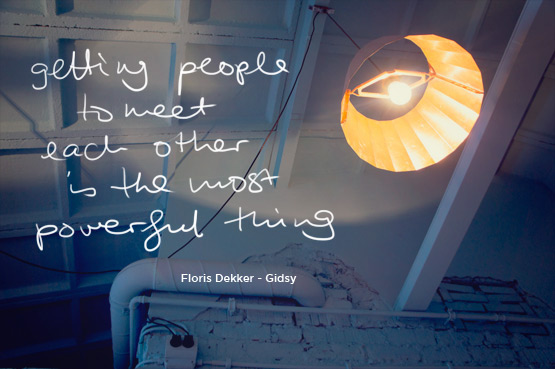 Even though my pictures show lamp shades & empty spaces, the day was chockfull with great speakers and mingling amongst the enthusiastic audience.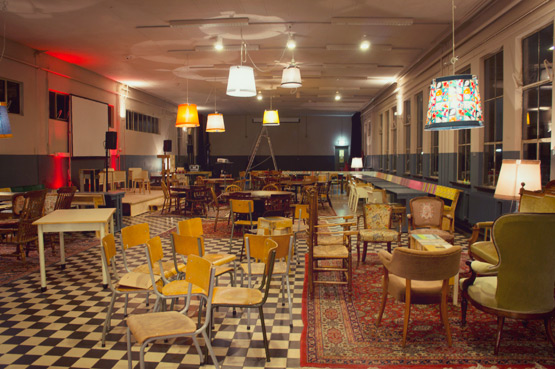 It was lovely meeting Anastacia, Christine, Hanna, Philomeen, Diane, Kim, Miriam, Em, Giova, Thea, Yann, Marie, Anne, Anne, Rhiannon and so many more creative folks! Totally agree with Floris Dekker "Getting to meet each other is the most powerful thing".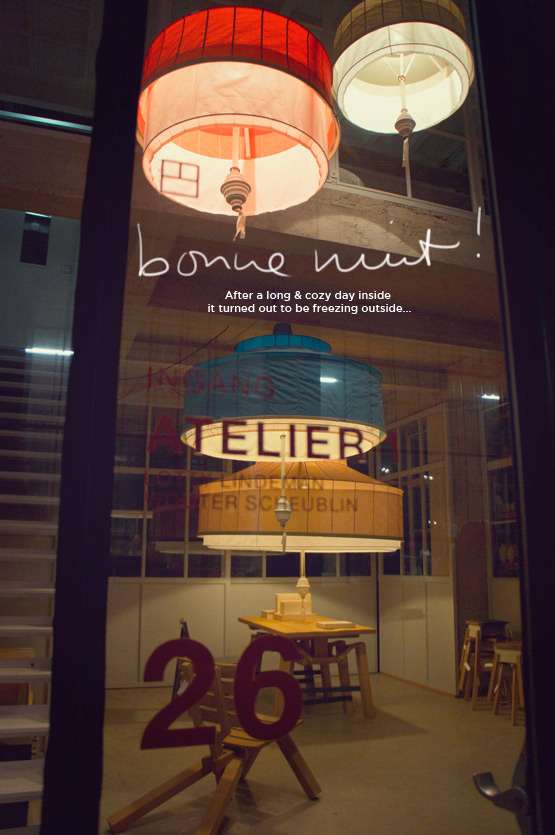 While I'm off to explore all the blogs & Etsy shops by all the new people I've met, I can warmly recommend you to watch some of the talks online. You can find them here.
► To win the latest copy of UPPERCASE magazine, head over to Philomeen or Giova for a giveaway!