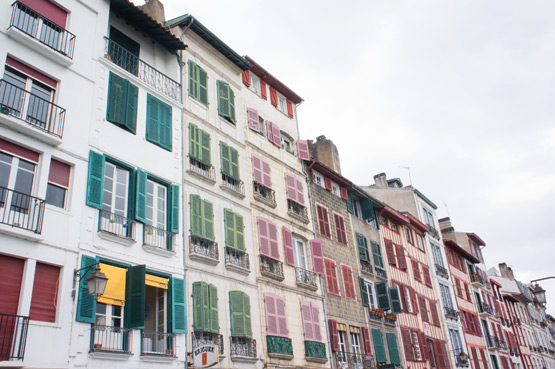 Maybe it's because I grew up in a house with a bright red panel on the facade. Or because one of my favorite children's books told a story about a bunch of kids who painted their house in bright colors when their parents were on holiday. Anyway I'm always intrigued by colored houses. Why did someone choose to paint the shutters pink or green? Or blue?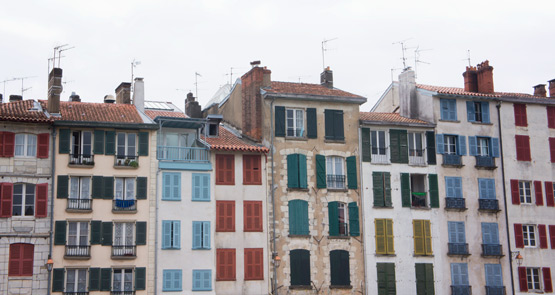 Both pictures above were made in Bayonne, South East France. How typical to find the same grey sky and the colored houses close to home, in Beauvais!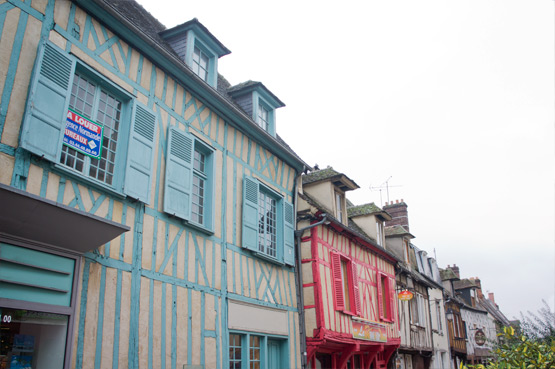 Would you ever consider living in a colored house like these?