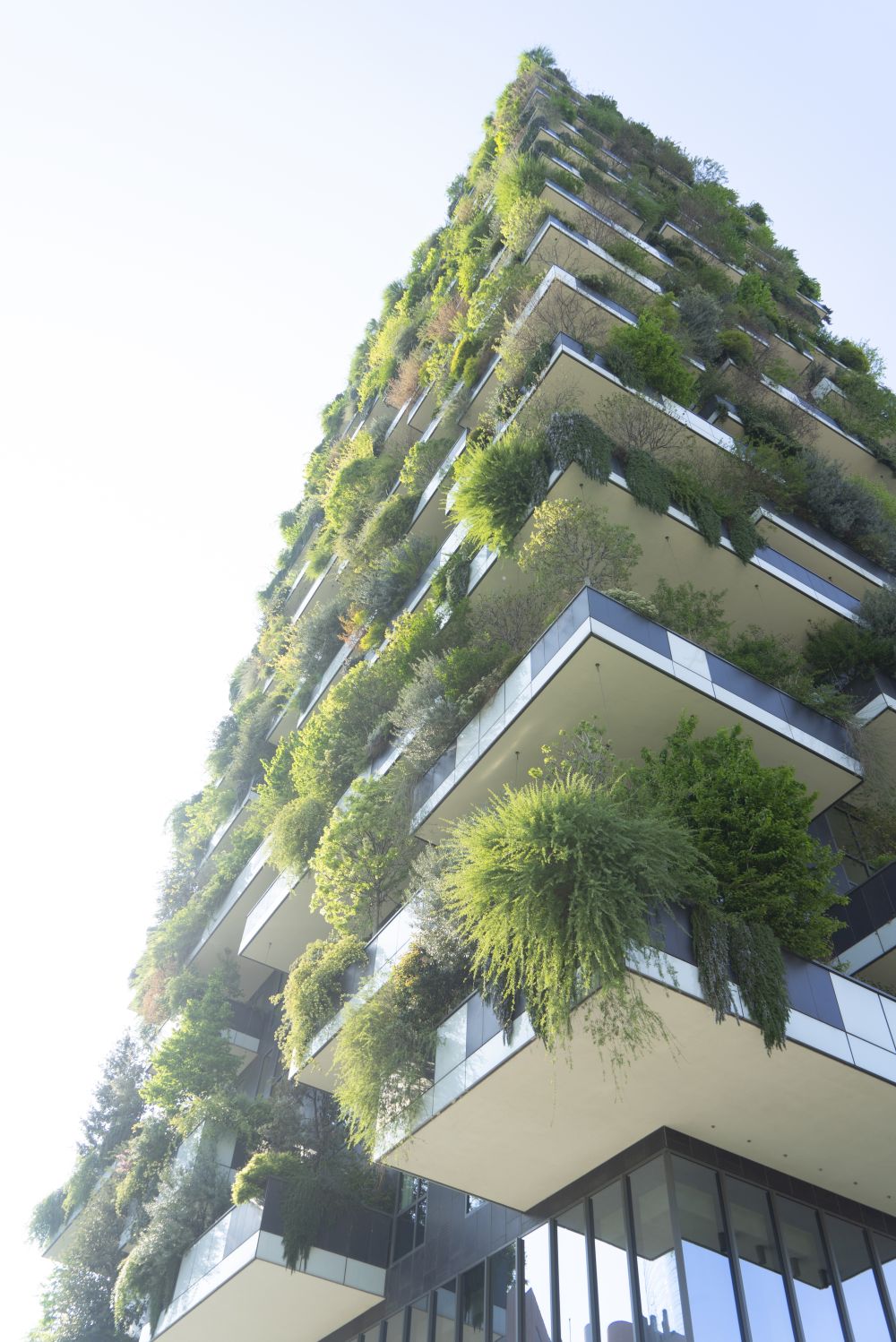 Last week I was back in Milan for Design Week. The previous edition (2017) was so good and hard to top, but again it was a lovely trip. Very warm and sunny (27°C), very crowded. In a short amount of time I managed to see quite a bit, but also missed out on so many other design exhibitions. Overall I got the sentiment it was all a bit less risky: no mindblowing lifechanging design exhibitions, but very good ones nevertheless.
The main reason of my visit was to attend the Gardena event at the La Gare hotel, overviewing the Bosco Verticale by architect Stefano Boeri. These vertical forest towers were built in 2014 and are one of the first things you see when you get off the train at the Garibaldi station in Milan. They represent 2ha of forest on a relatively small surface. Stefano Boeri told us all about the choice of bushes and trees and how the greenery was tested in a wind tunnel in the US to make sure they can resist the winds on top of the building. The tenants of the apartments don't take care of their balconies by themselves: the flying gardeners as they call them, have the keys of the apartments and make sure all greenery is doing fine. However, as Stefano Boeri told me when I asked him: most tenants are very inspired by their green frame of their home in Milan, that they enjoy grow plants in their apartments too. I'd love to see what that looks from the inside!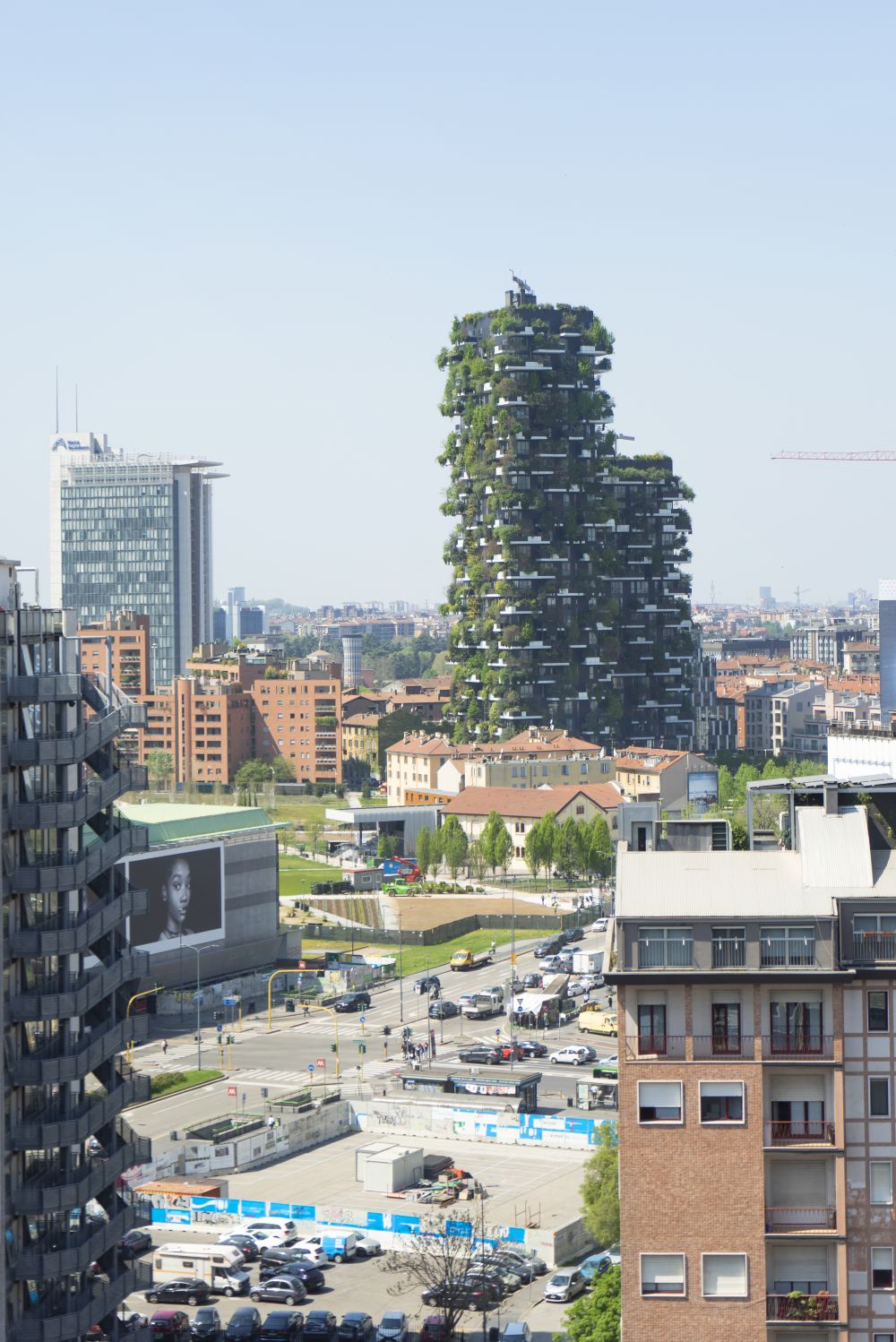 One of the most inspiring aspects of Milan are the green balconies and façades everywhere. That's when you realize there is a lot of work left to do in Paris… looking at you Jardinière Sauvage 😉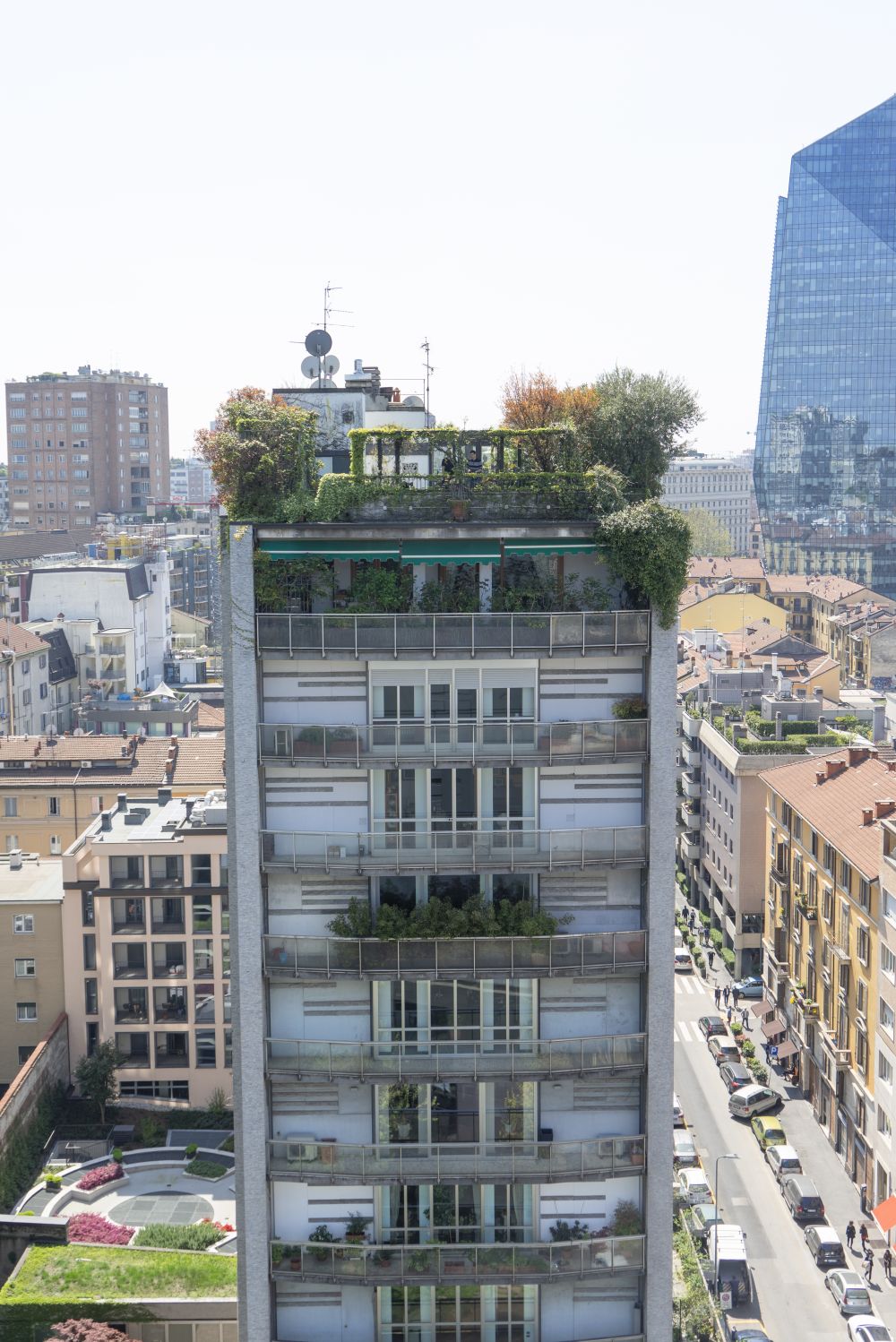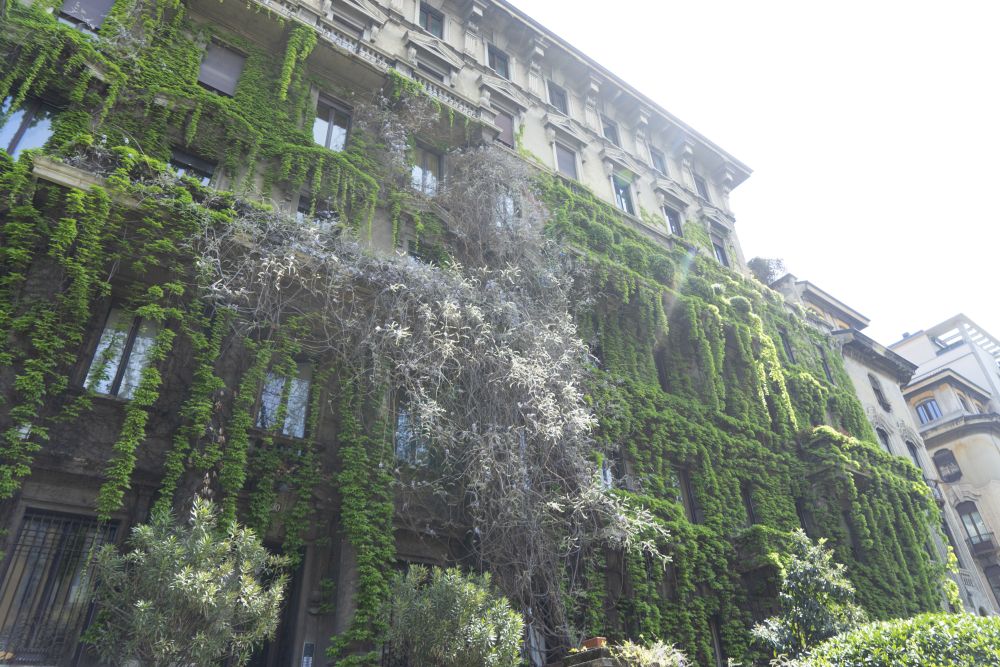 The first design stop was at the Objets Nomades exhibition by Louis Vuitton. It was surprisingly good, with these nomad cabins in the courtyard and a very flowery presentation inside the Palazzo Bocconi (more of that below).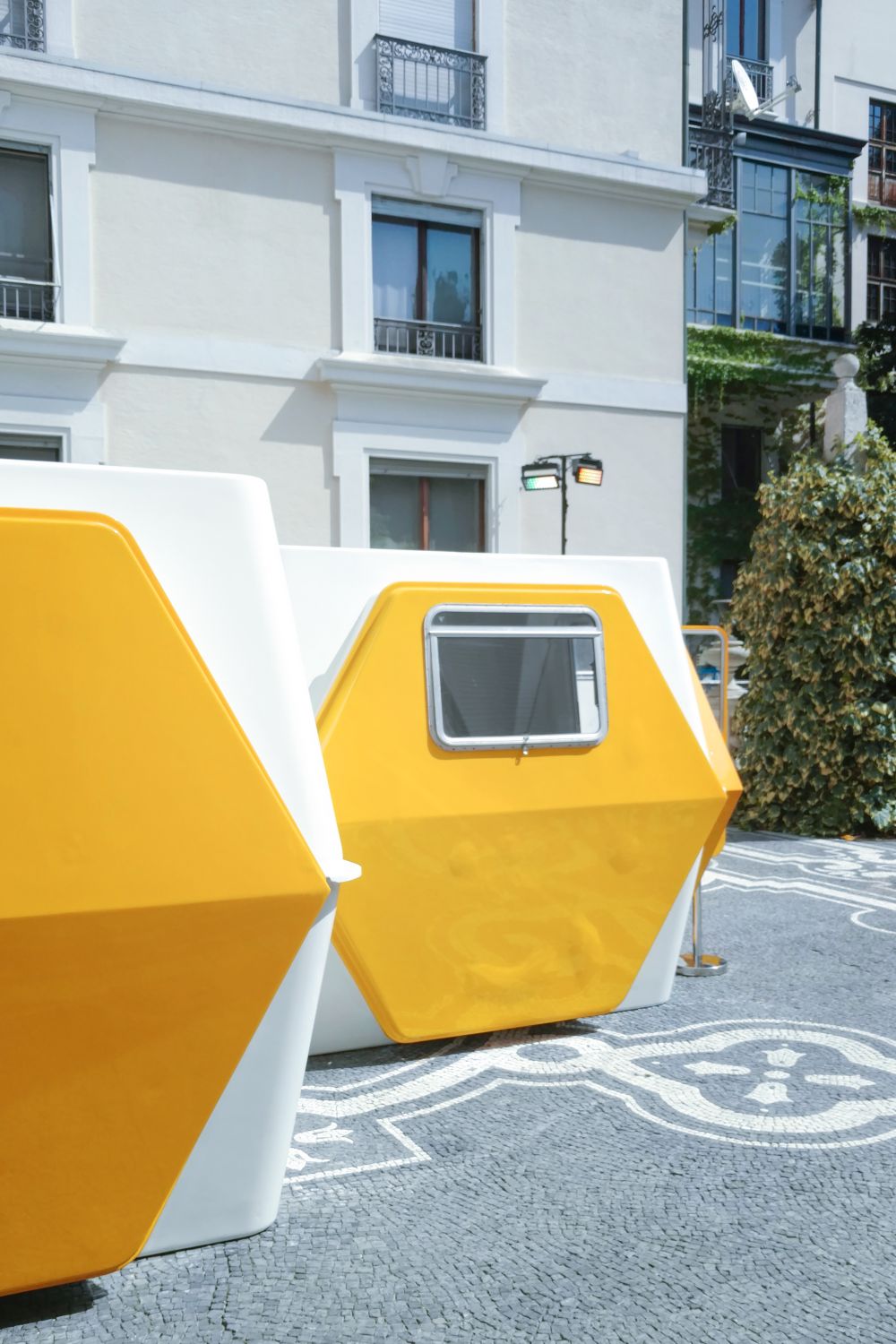 Of course I had to visit my friends from Pijama at their boutique in the Isola area (near the Bosco Verticale) where they presented their new collaboration with Waxman Brothers. The very colorful African grocery styling reminded me of Maison Chateau Rouge here in Paris. I really love their cachepots that cover any dull plant pot and add instant style. Also, their laptop covers and pouches are so goodlooking and practical. I just love neoprene <3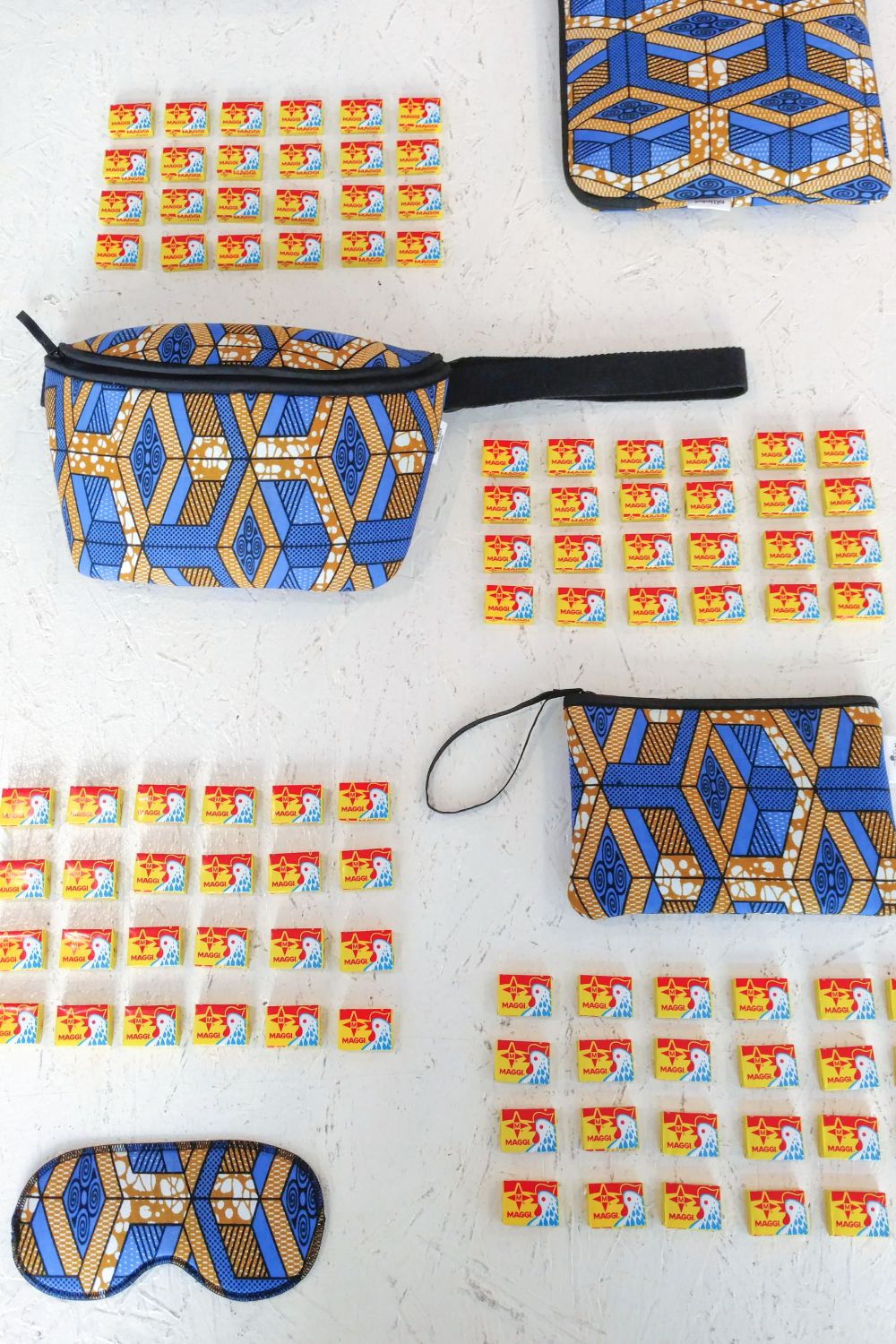 If you follow me on Instagram you may have seen my discoball adventure? Long story short: I spotted an XXL discoball at our local thrift store and my Instagram followers voted for me to get it. So now I'm the proud owner of that huge discoball (and love it!) and keep seeing discoballs everywhere, like this cool "melted" one at Disco Gufram.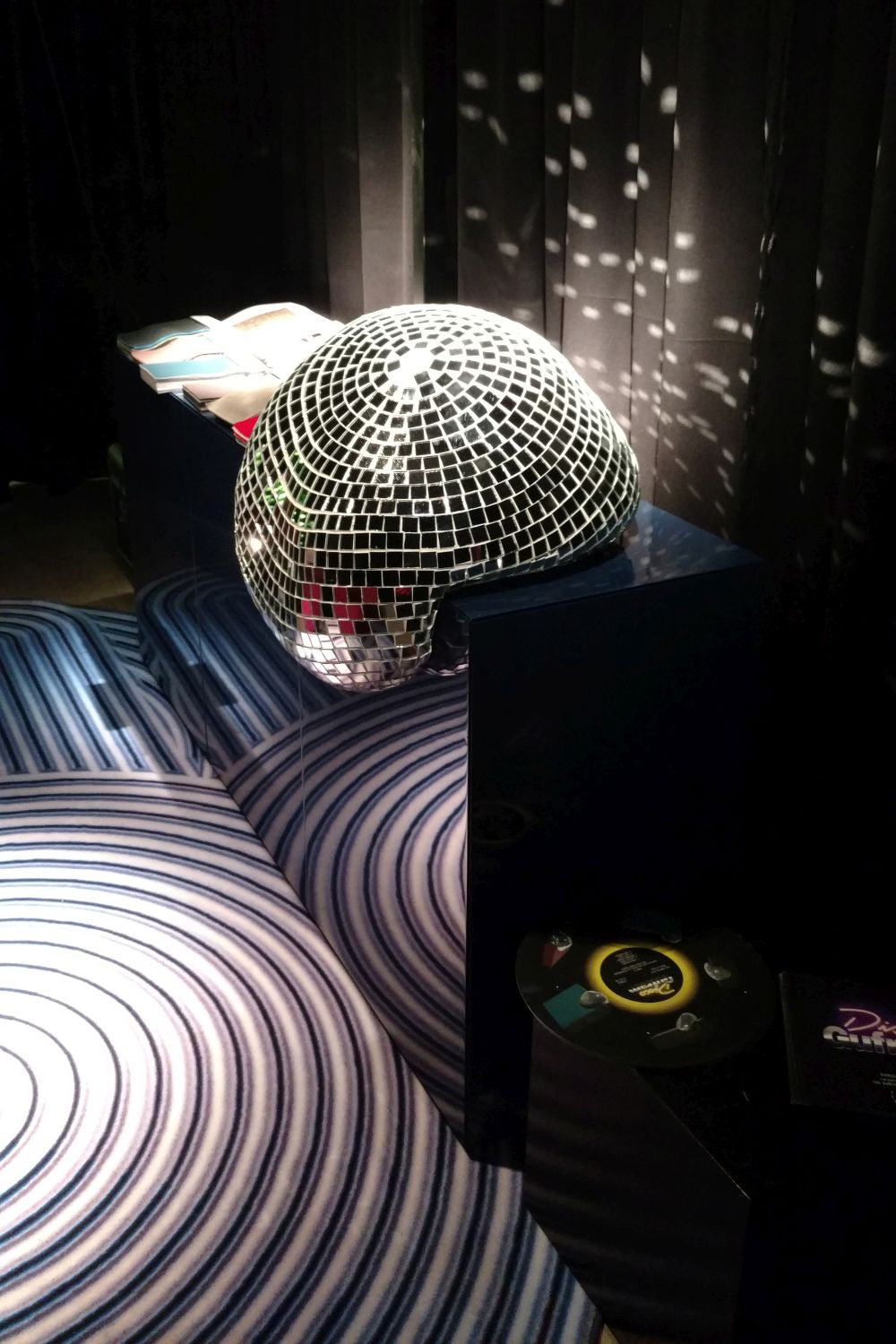 Just opposite of the Pijama boutique, was the group show called Mutant Matter by Dutch Invertuals, a carefully hand picked group of passionate, and vision driven designers, pushing the boundaries of their capabilities. I really loved these pieces by Xandra van der Eijk, called Future Remnants: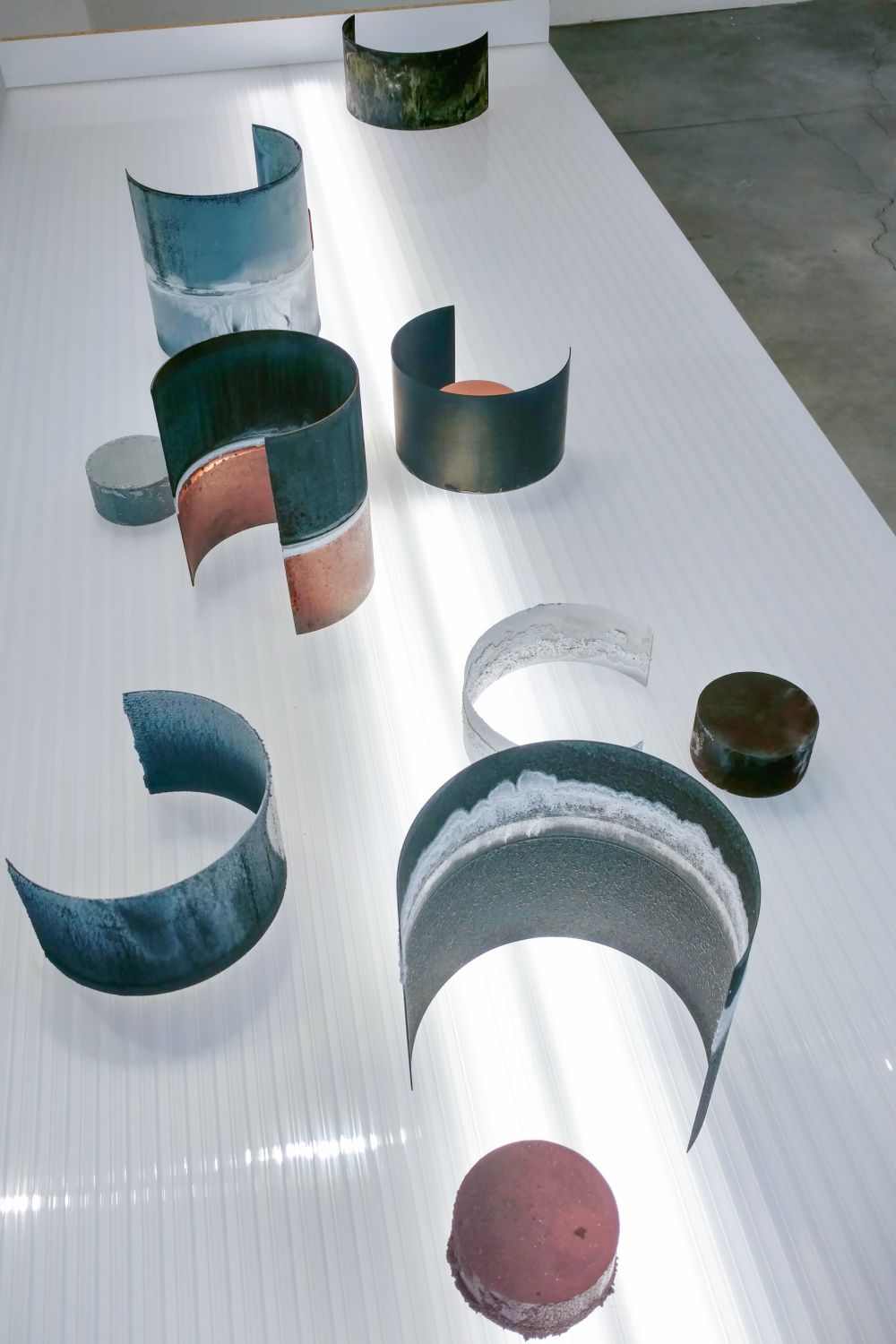 And these bold shapes by Fleur Hulleman, called Untouchables: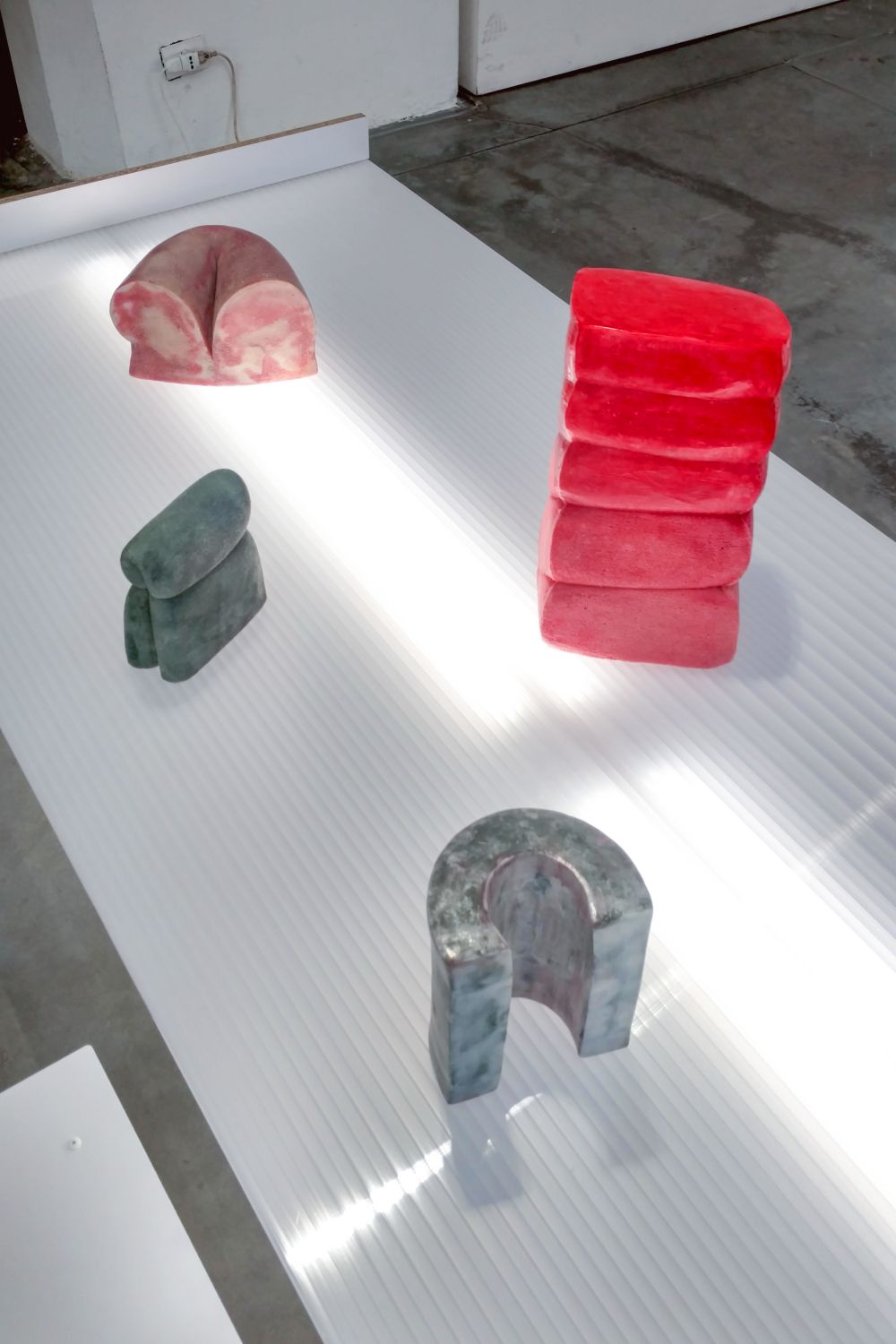 These wall lights by Michael Anastassiadas seen at Nilufar Gallery made me smile: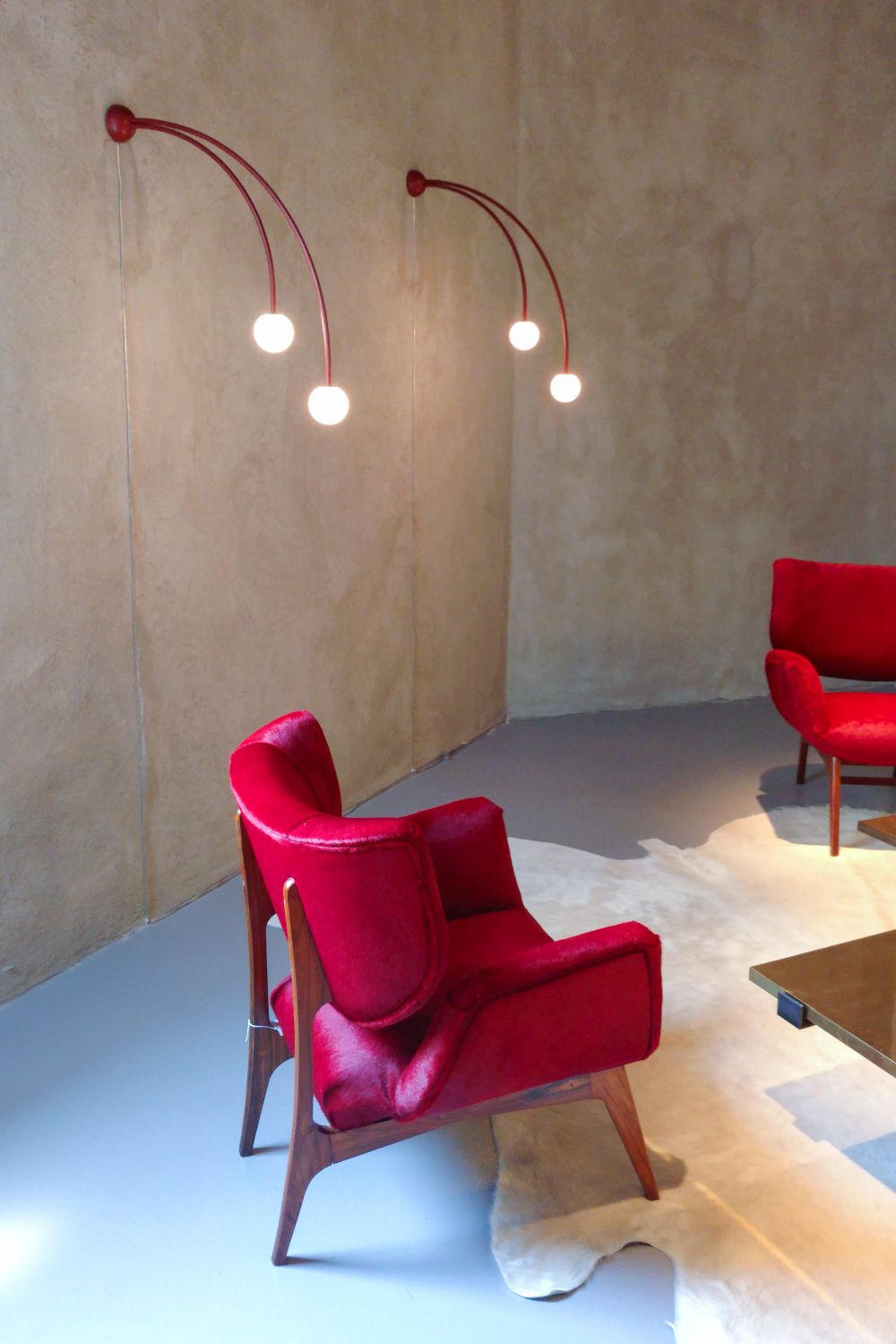 Pink, Red and bubbly ballons at the Objets Nomades exhibition by Louis Vuitton: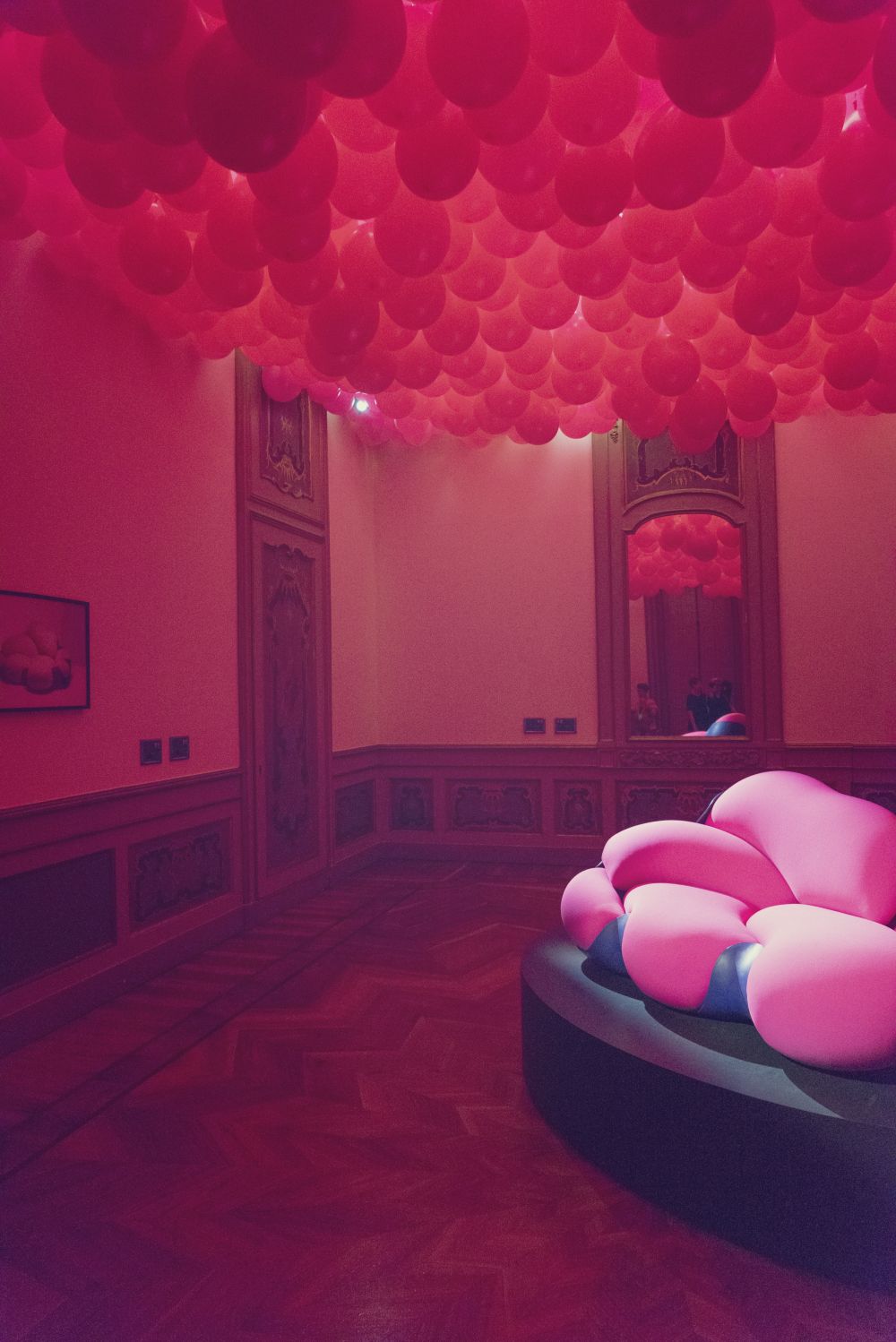 The impressive ceiling dressed in handmade leather flowers (available in their shop at 240€/piece), again at the Objets Nomades exhibition by Louis Vuitton: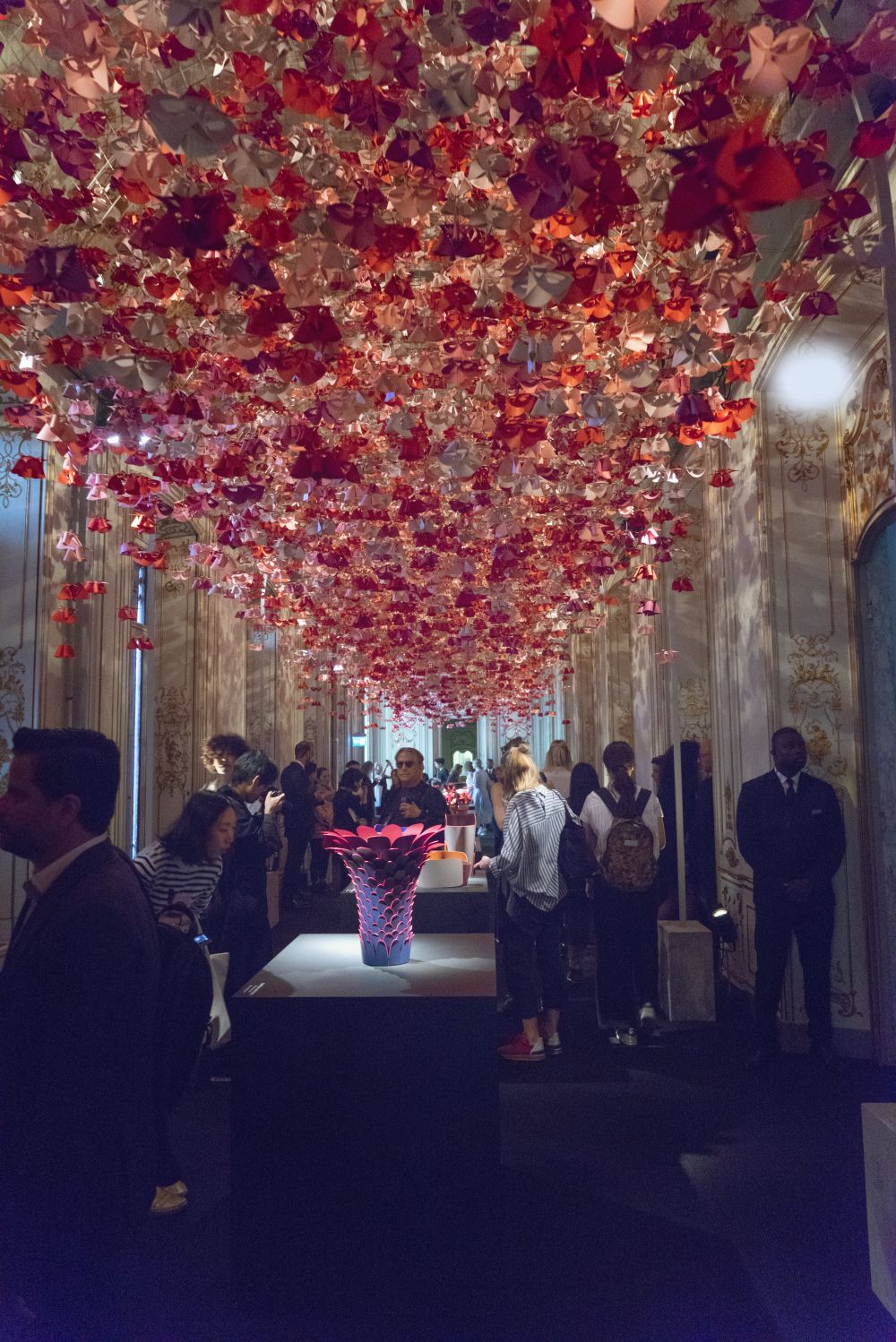 The Tropicalist vase by the Campana brothers, inspired by nspired by South American Quesnalia and Bromeliad flowers: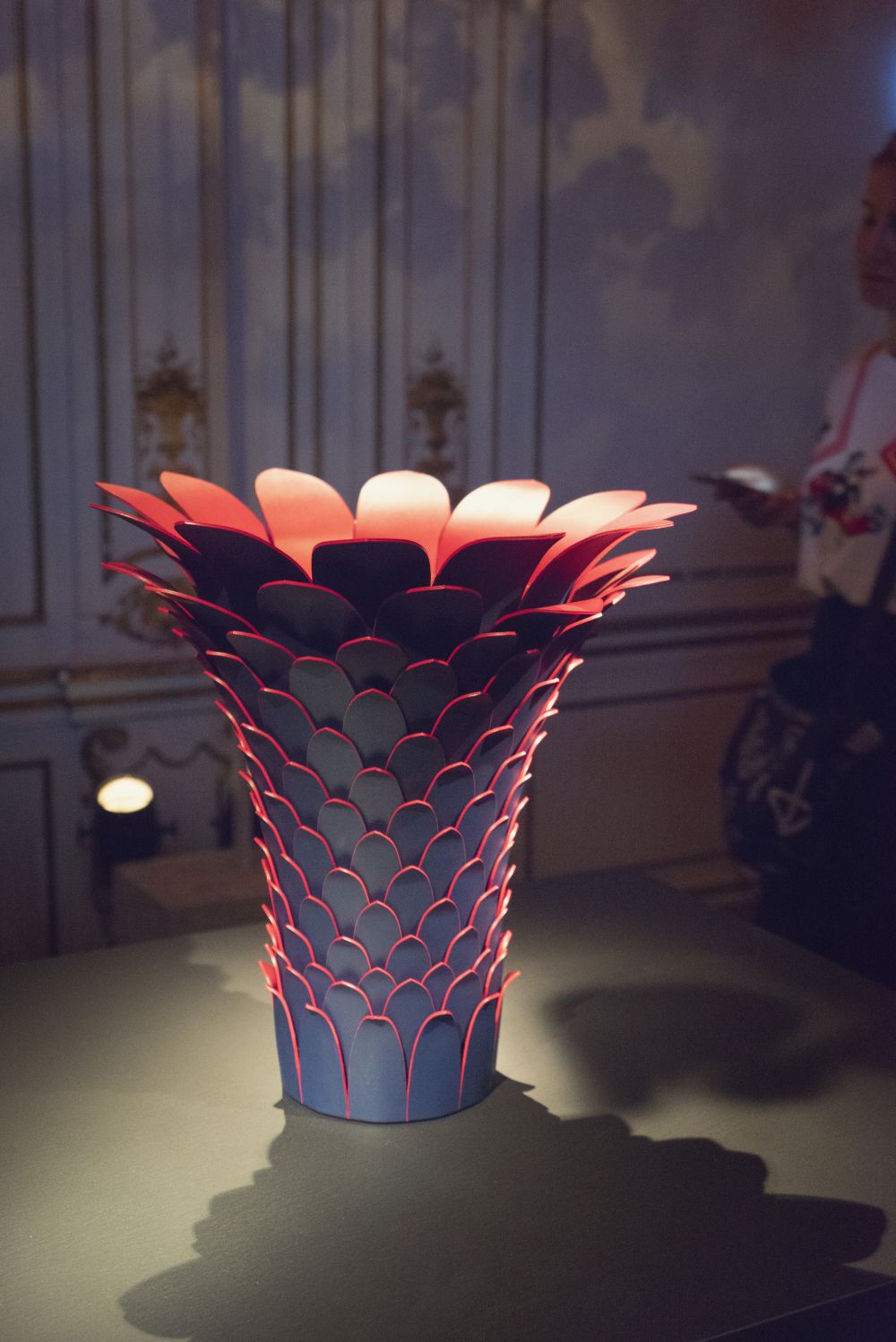 How surprisingly beautiful are these translucent balcony fences?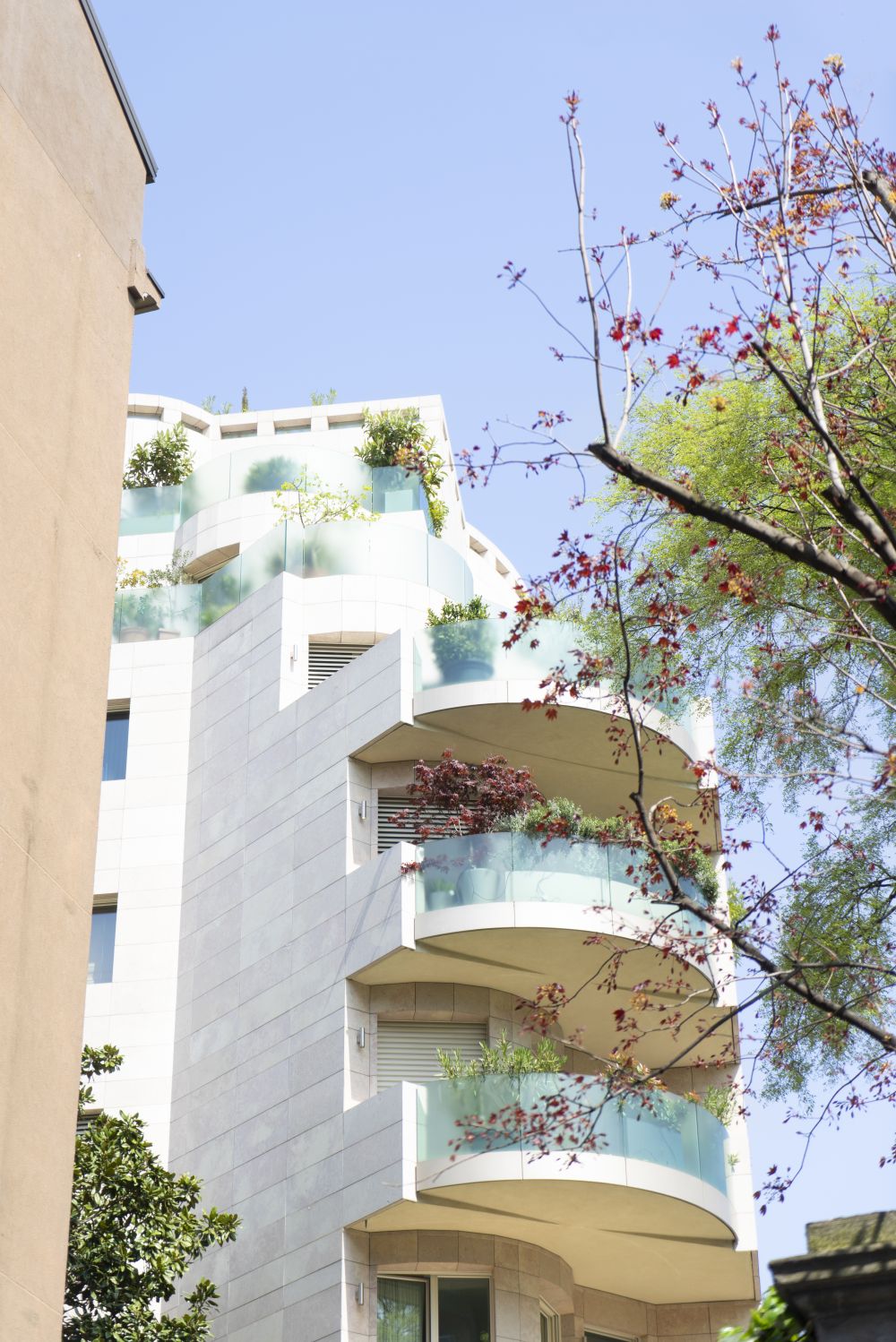 And Milan in the spring is not the same without the Wysteria hysteria everywhere… it makes the city smell so good: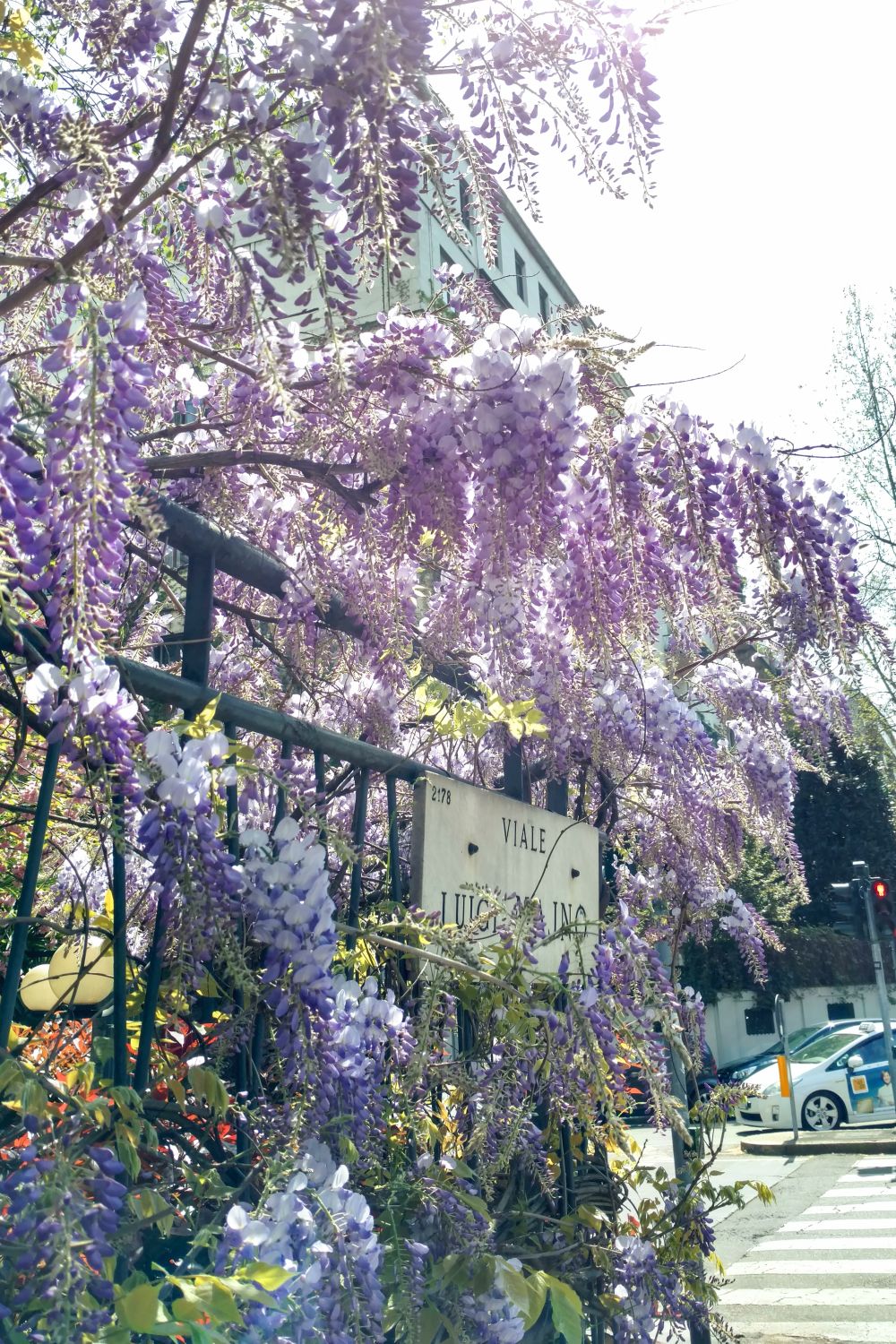 More to come soon! I have two extra blogposts coming up with my favourite design exhibitions in Milan… and check out Urban Jungle Bloggers too as we'll cover some nice (and new!) plant shops from Italy's design capital!