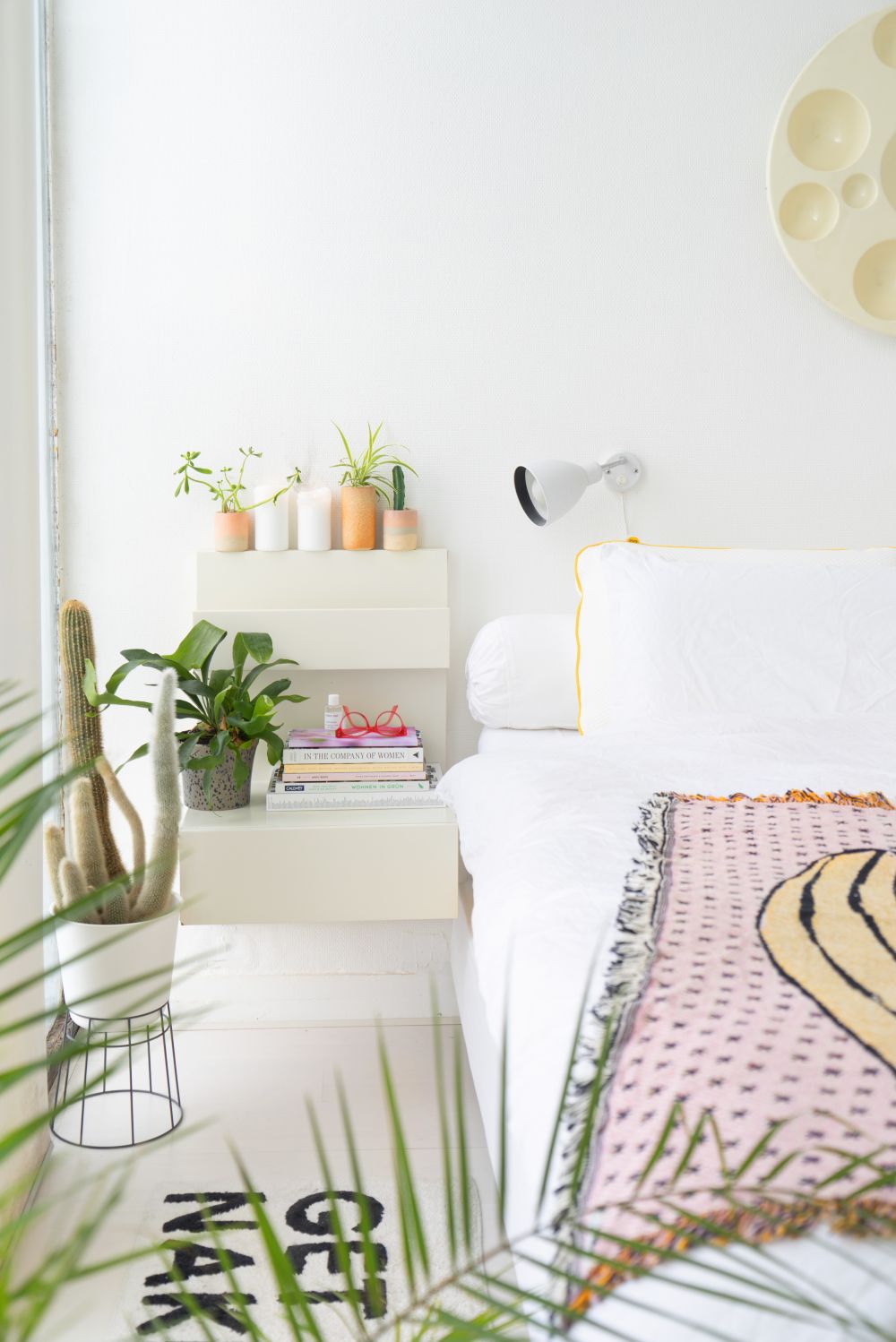 When I was a student and together with Robert for a few months, I bought my very first piece of furniture: I invested all my money into the largest and most expensive boxspring bed I could afford. It hardly fit into my room, but it was huge and comfy. The 180x220cm bed moved with us to our first place together, a beautiful apartment in the historic city center of 's-Hertogenbosh (in Holland), and followed us to several homes and our current loft. Throughout the years buying new bedding for our XXL bed has been an ongoing struggle as it has no standard dimensions and is much larger than a King size bed. A few years ago we did manage to find a memory foam topper in our size, but we were very ready for a new mattress with more support.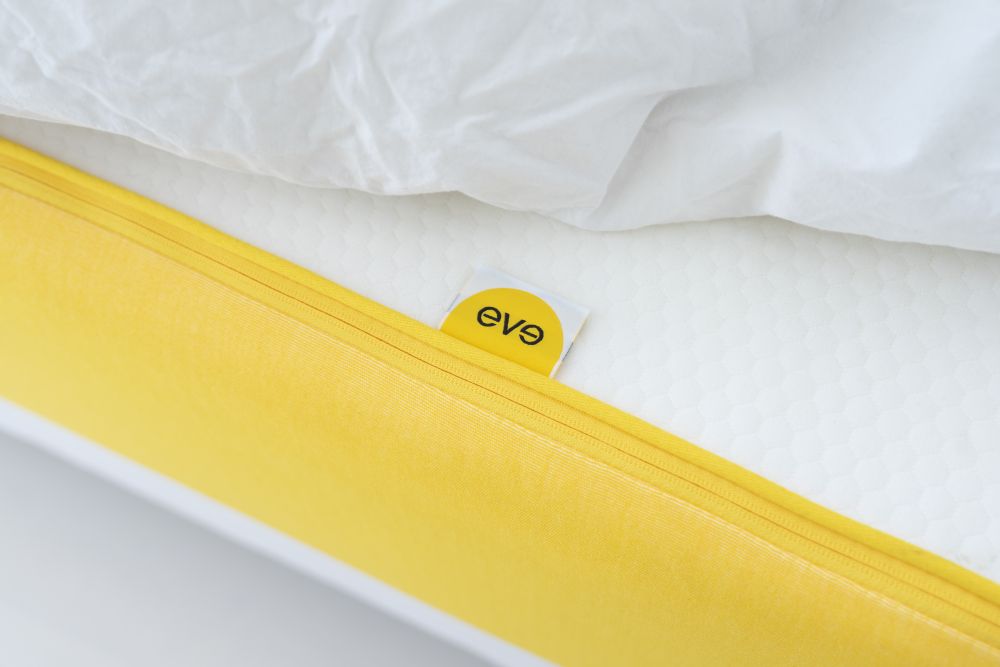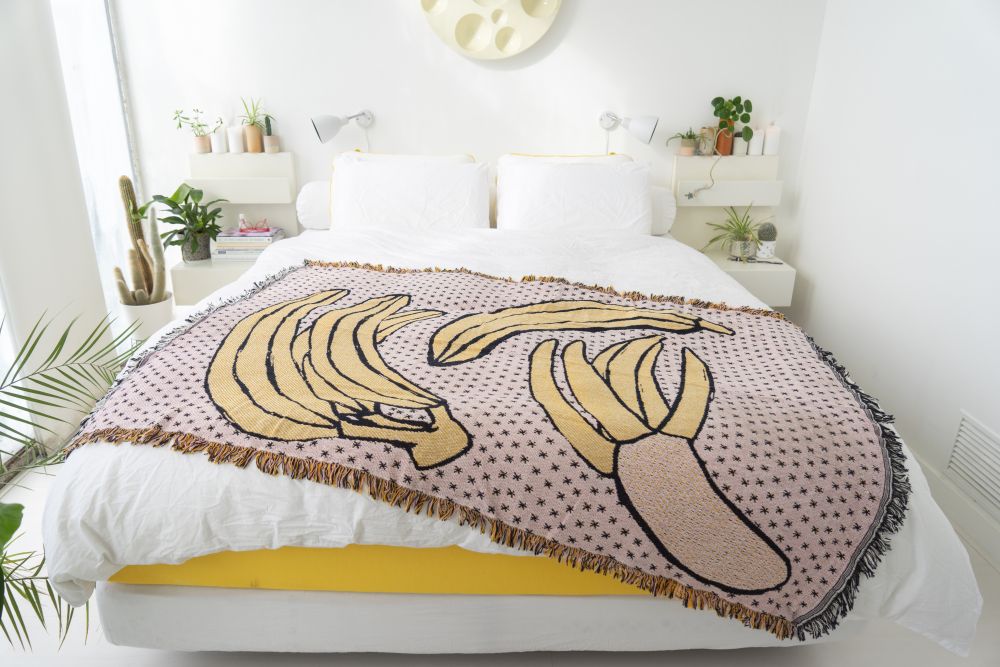 As our beloved and expensive pocket spring mattress was way past its expiry date, we started looking for brands that had our mattress size in stock. Somehow all beds in France tend to be 2 meters long maximum, which is too short when you're tall like Robert. And another struggle: we were both very (very!) hesitant to sleep on a mattress that is supposed to be "perfect for everyone". Like many bloggers, I was approached several times by mattress companies to test out their one-size-fits-all mattresses, but somehow it never felt right.
Until we both slept in an eve bed a few months ago… we were sold!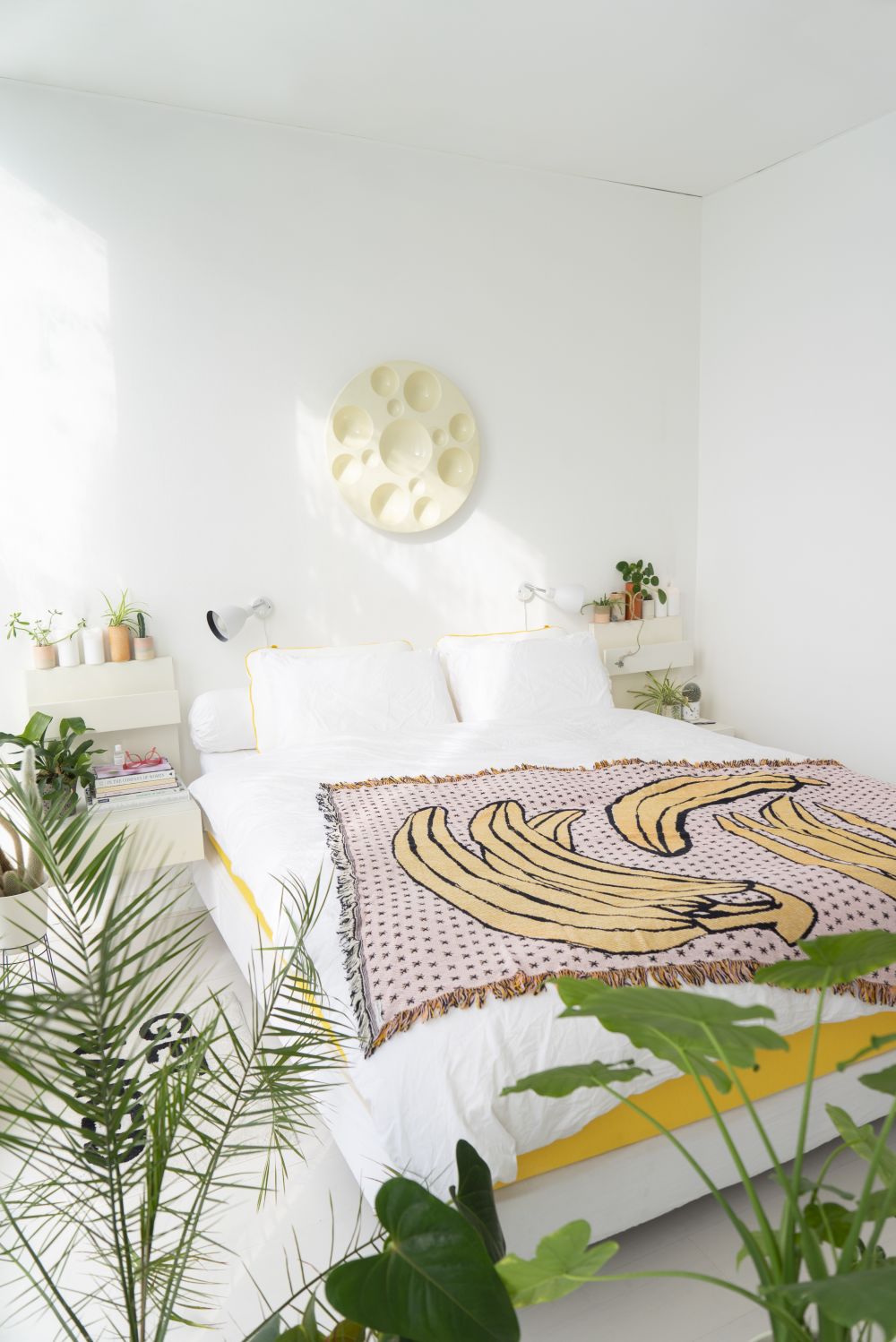 Let me tell you how that went: For their
The Sleep Suite
event in London, eve invited me to be part of a panel to speak about plants in the bedroom. It was really fun to discuss how you can dress a bedroom for better sleep, together with a sleep guru (yes that's a real thing!), an interior designer, an interiors writer and eve's co-founder Kuba Wieczorek. The event took place at the gorgeous "De Montfort Suite" of the Town Hall Hotel in London where they had an entire setup with the eve bed and mattress, the new linen sheets, bedspread, throw, duvet, pillows, a deep sleep pilow spray, towels… and even quite a few plants! Basically everything that you need for a good night of sleep.
At night we got to sleep in one of the suites of the hotel and as said above: we loved the mix of firmness a softness of the eve mattress. We were both rather surprised that it was THAT comfy!
And as an extra bonus: eve mattresses are manufactured in our XXL size!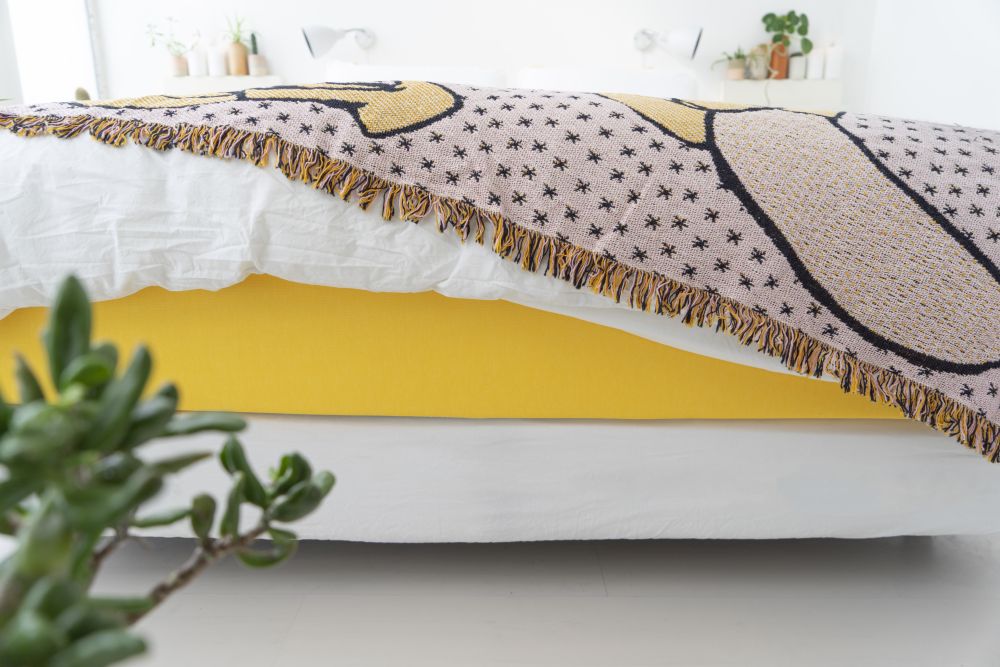 The eve mattrass arrived last week in one of their iconic yellow boxes. Yes, they fit a Super King size mattrass in a practical cardboard box! I must say I was so foolish to unbox it in our guestroom, because I thought it would need to "air" for a few days before I would move it to the master bedroom. Which was total nonsense: after 6 hours it was ready and fully "fluffy" and it didn't smell at all. Moving the huge mattress, that was not vacuumpacked anymore, all by myself was quite a workout, but it made it to our bedroom in one piece. Have a look at how unboxing the eve mattress works in this adorable video by my friends Kate & Craig from Tribe and Us:
I was really excited to sleep in "our new bed', especially because we loved our former bed so much. But for this first week it has been good, really comfy, not too firm, not too soft and bouncy. I must say I'm slowly adapting to adjust my sleeping positions to a bed that supports me in all the right places instead of a mattress that is too weak. It feels so good! Robert on the other hand slept perfectly fine since day one. For extra fluffyness we kept our memory foam topper on top of the
eve mattress
, but I don't even think we would really need it…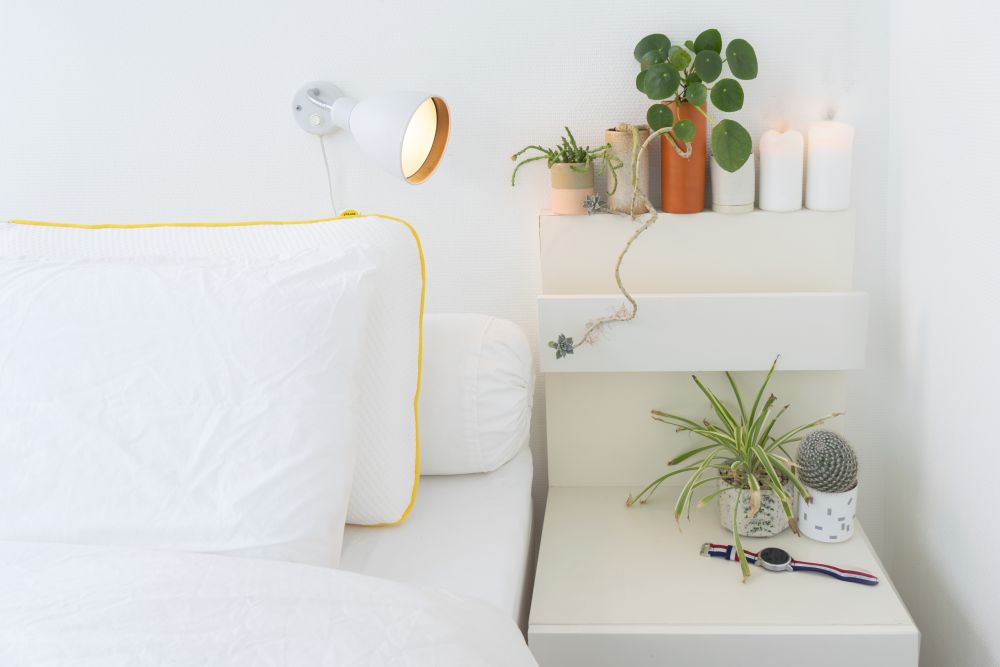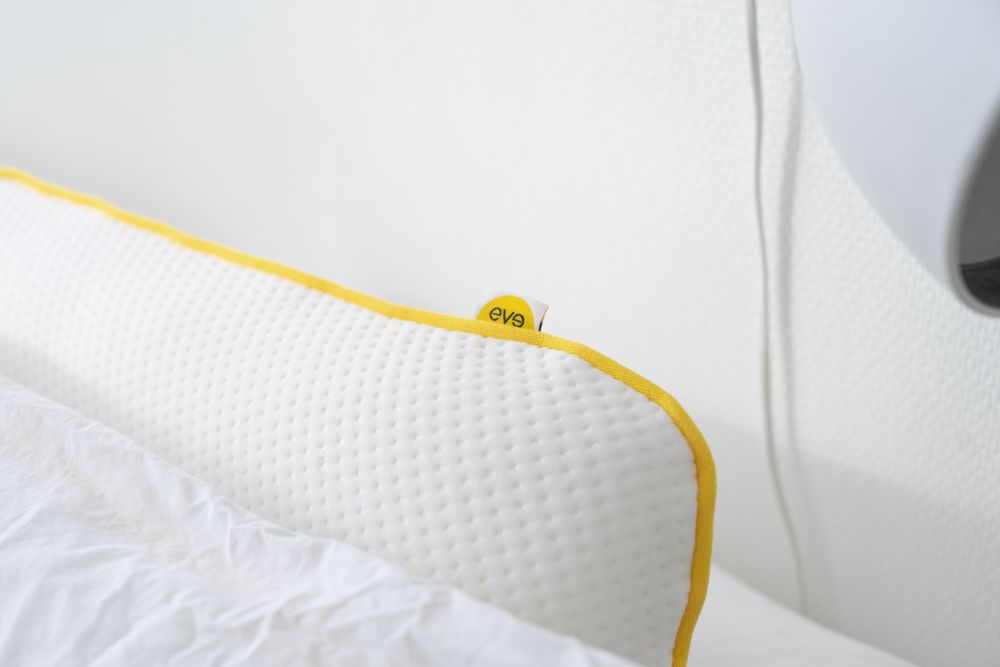 We paired the eve mattress, with the eve memory foam pillows that we already owned as well as some nice crispy white cotton bedding, also from eve. I know they look wrinkled… and they are! I just cannot be bothered to iron or steam our cotton sheets 😉 The Bananas throw blanket is from Calhoun & Co.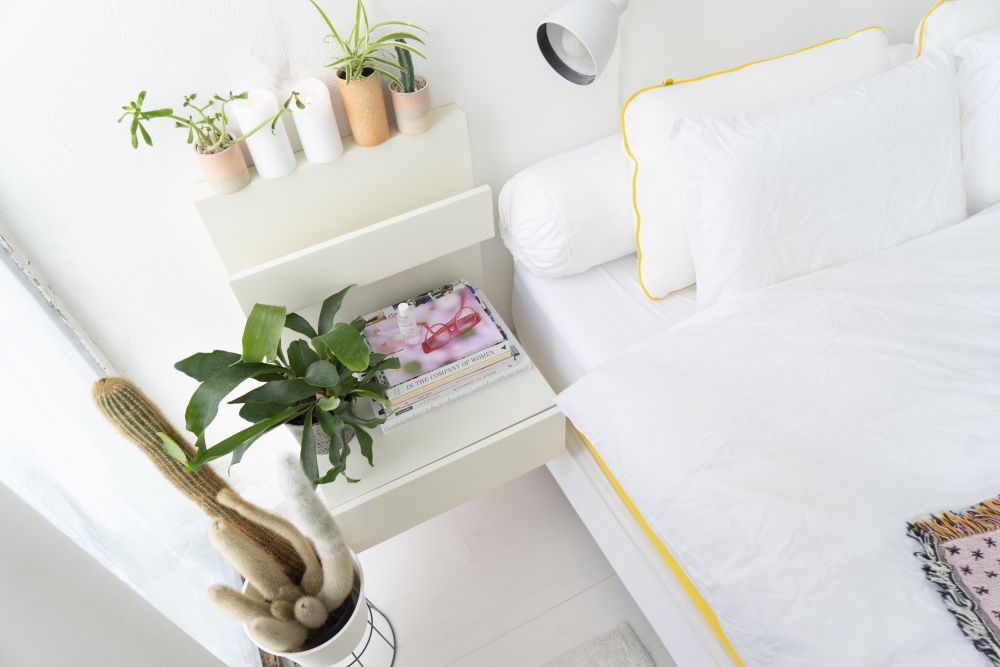 And what about the plants in the bedroom?
They're a must! Like in the rest of the house, houseplants help to filter the air and improve the indoor air climate. We wrote an entire blogpost about
Sleeping with Plants
for Urban Jungle Bloggers, including some plants that are perfect for the bedroom.
The plants I picked for the bedside tables are some succulents & cacti, a few small spider plants, a Pilea, a Staghorn fern and a larger plantgang in the corner, that consists of an Elephant Ear plant, a homegrown palm, an Anthurium and a Money tree: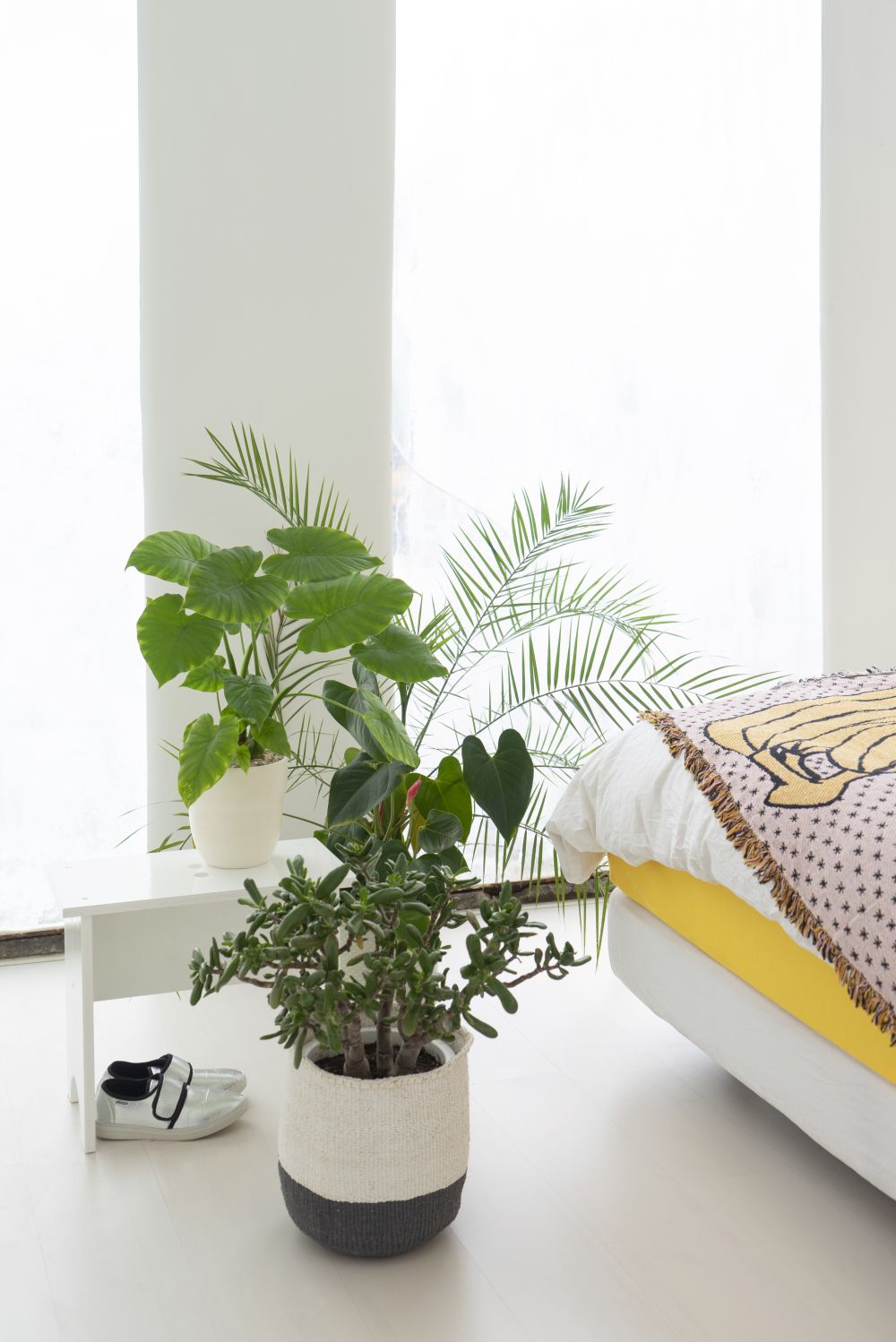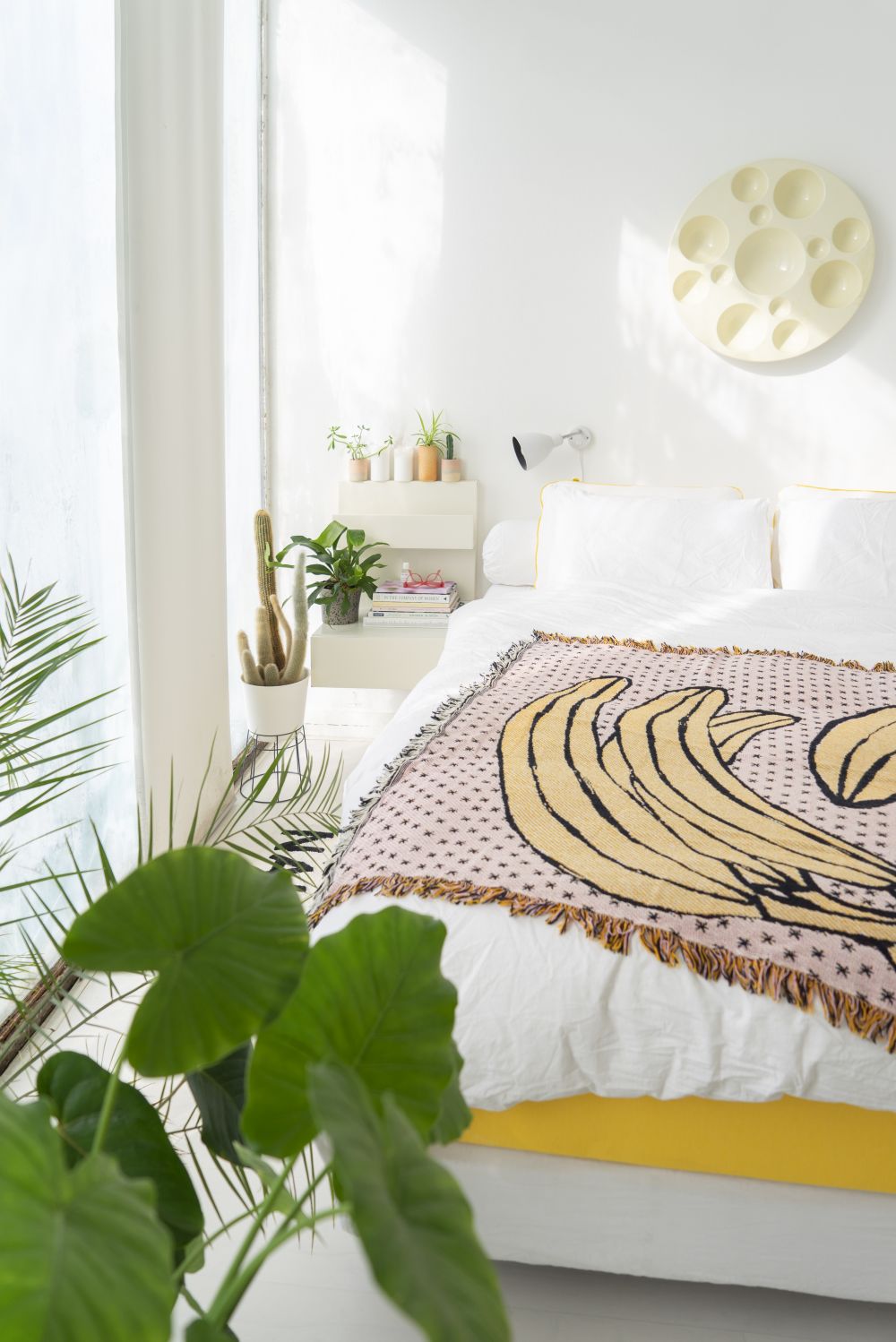 If you remember
previous photos from our bedroom
: there were no plants in here! It was all crispy and white. But: practice what you preach… so here we are: sleeping in a new and comfy bedroom dressed with plants! Thank you
eve
for the wonderful mattress!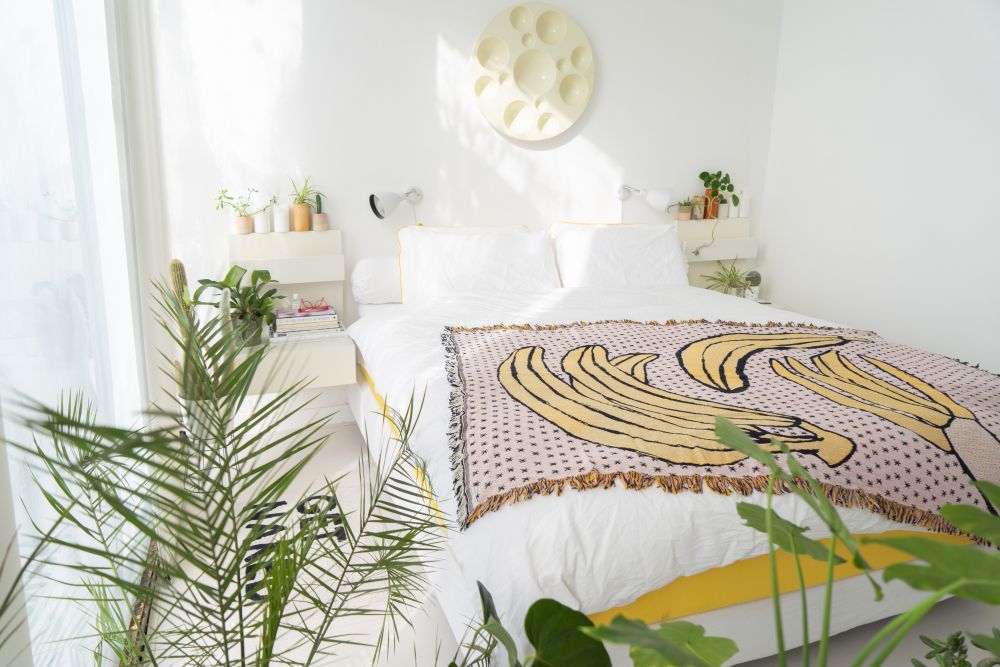 This blogpost was made in collaboration with eve sleep. They kindly provided me with an eve mattress, but all photos, opinions and words are my own, as always. Thank you for supporting the brands that keep JOELIX.com going!