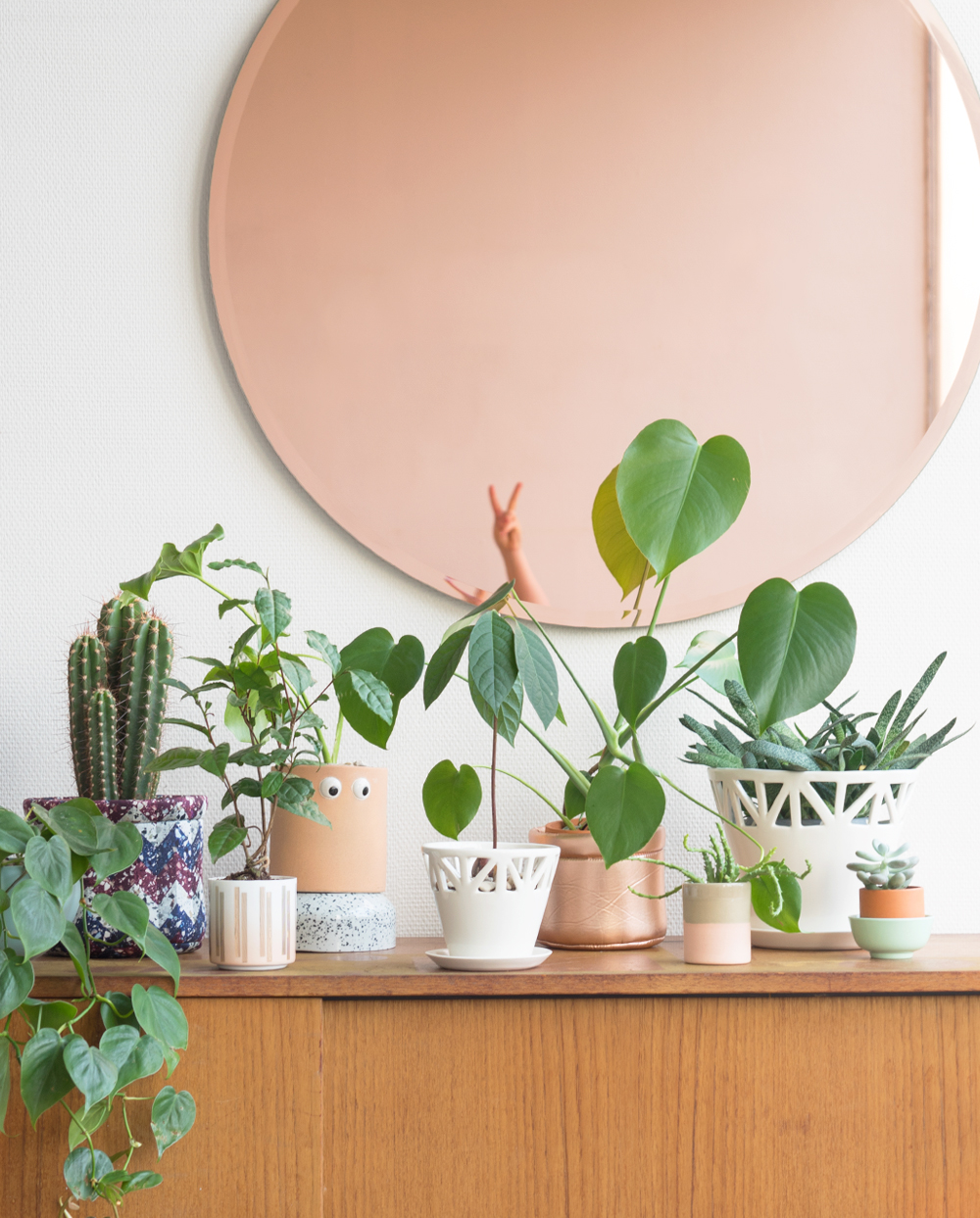 The title of this post is total clickbait, but I wanted to tell you about a little Instagram experiment I did this past week, that paid off by being featured on Martha Stewart's Instagram account. So here we go:
In the past months I keep hearing people complain about Instagram's new algorithms: you don't see any content from people you are actually love following, Merry Christmas posts pop up in your feed on New Year's Day because there is no chronological order anymore and for some it even became harder to grow their followings. There's a lot of frustration and a lot of "Instagram was better in the old days".
Now, I don't like complaining. Believe me, I'm really good at it (ask my husband!) but I very rarely complain online because venting just for the sake of it, doesn't make the world a better place. In the past months, I sometimes really felt the urge to complain online (somehow Twitter always feels the right place to do that!), so I decided to write these tweets in a textfile that I keep to myself. It's like keeping a journal, it can be helpful to organize your thoughts or just get the anger and frustration out of your system. It made me feel calmer and forget about the futilities that bothered me.
I do agree Instagram changed a lot and at times I'm completely bored by all the superficial stuff people are sharing or the things I don't see anymore. For creatives that rely on Instagram to sell their products or services, it's tough when the engagement suddenly drops. On the other hand I really love Instagram Stories with little raw peeks into people's lives, or complete tutorials and how-to's that learn me new stuff. Some Instagrammers are really good at telling their stories in creative ways, where others just use it to push their new Instagram posts by reminding "new photo on the grid" or "new blogpost, link in profile" kind of stuff. Ughhh.
So instead of giving in to complaining about Instagram and its new rules, I decided to do a little experiment and post 1 photo every day for one week (instead of +/- 3 times a week). No scheduled or old stuff, just taking a photo every day, with a bit more context (photos, videos, Boomerangs) in Stories. It required a little bit of time to take an Instagram worthy photo every day, but I liked it! It got me back in the IG groove and it also worked to get more followers! I gained over 400 new followers in 1 week. Which may not seem like a lot (especially compared to our Urban Jungle Bloggers account that grows twice that per day), but the amount of engagement, likes, comments and DMs grew too. Maybe it's the spontanetiy that shined through, or simply the Instagram algorithm that favors people that upload more content. In any case, it worked and one of my photos went a little bit viral too as it was shared on several accounts, including Martha Stewart's (with a whopping 1.6 million following), the Houseplant Club and A Beautiful Mess.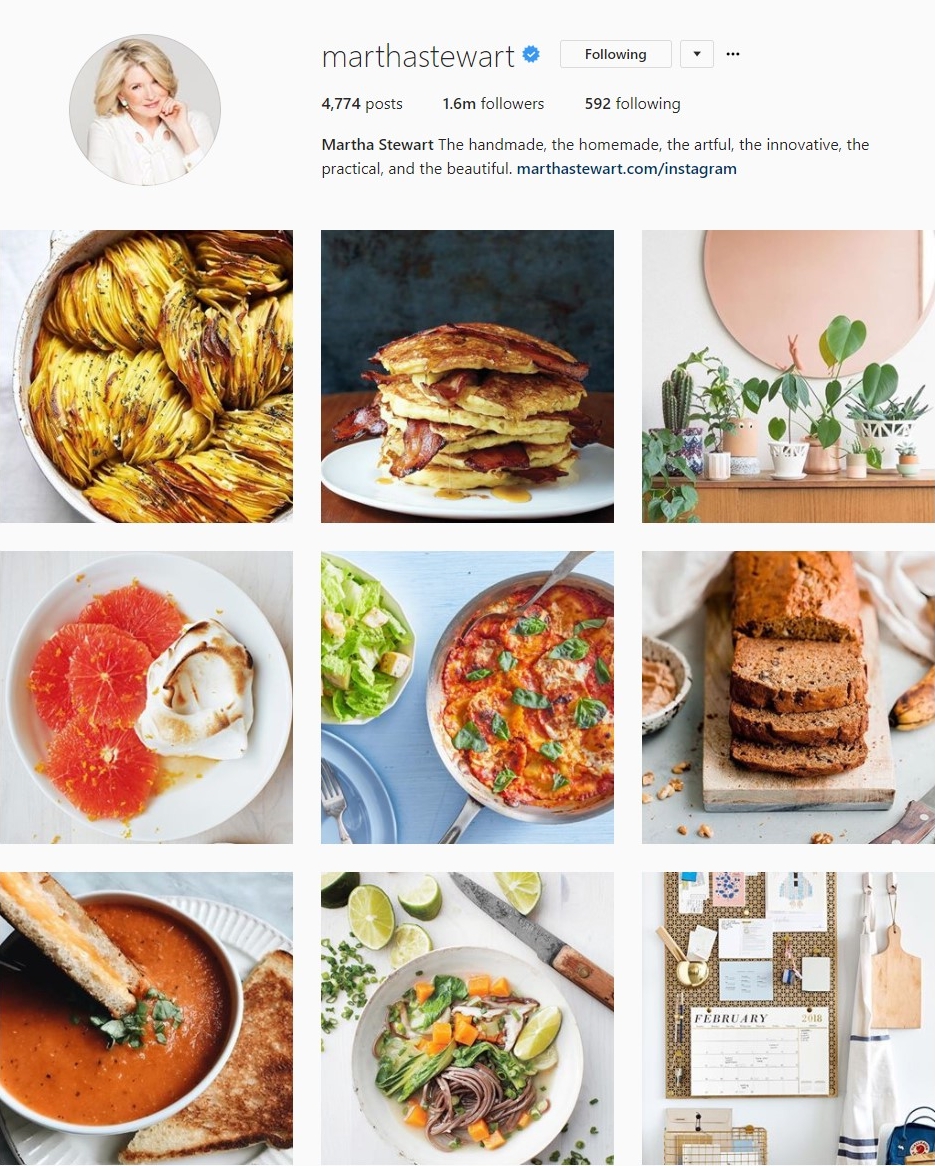 So my key take aways: create more content, post more often, have fun, be kind (reply to people commenting/asking questions), tag a few brands that are in the photo and share some extra peeks in Stories. And repeat! When you shoot a photo, take a picture from a different angle that you can post a few days later. It may seem boring and repetitive, and it actually is (!!), but remember that we don't see all your photos in our feed anymore because of the new algorithms.
Also: be consistent. If you have been following my Instagram for a while now, you may remember the #joelixruns photos I used to share after all of my runs? After 400 pictures, I stopped for two reasons: it didn't fit the content I wanted to share in my feed anymore (I lost followers every single time too) and it became quite annoying to stop and take a photo when I was simply enjoying the pace of my run.
Hashtags? Some of my most performing posts in 2017 didn't have more than 3 hashtags, so I don't think they are required for a post to be pushed by the Instagram algorithms.
And the most important part: if you don't enjoy Instagram (anymore), then simply don't do it: focus your energy on something else. This little experiment gave me the confidence to continue and set new goals for Instagram. Through Instagram I met some amazing people and it allows me to do and discover new things. With this said… I wanted to finish this blogpost with some of my favorite creative accounts on Instagram that continue to inspire me with their content and/or stories. What are some of your favorite accounts?
@matagalanplantae (Caroline is so talented, she creates the most amazing compositions with her ceramics and plants. And she's lovely in person too!)
@etrine (Eric is hilarious, witty and clever and has the coolest Friday Fancy Dance videos ever)
@storiesbydeepa (Deepa tell stories like no other and always finds the best places to indulge in yummy food)
@amandajanejones (Amanda and her family are the cutest. Simple, slow and her Stories are so easy on the eyes)
@lrnce (Laurence and her team work with the most soothing color palette and sunshine
@mamieboude (LisaLou and Guillaume just moved to Biarritz (from Bordeaux and before Paris) and I love following their adventures in style
@miriam.barrio (Miriam is such a talented interior designer and I really enjoy her videos from contruction sites all around Barcelona and beyond)
@hebdomania (Mister Instagram Story himself: his travel stories capture the best and most delicious spots around the world)
@gnambox (Riccardo & Stefano are such a cute cooking couple and always use the new Instagram features right away)
@padoune (Alex lives on beautiful Corsica <3, need I say more?)