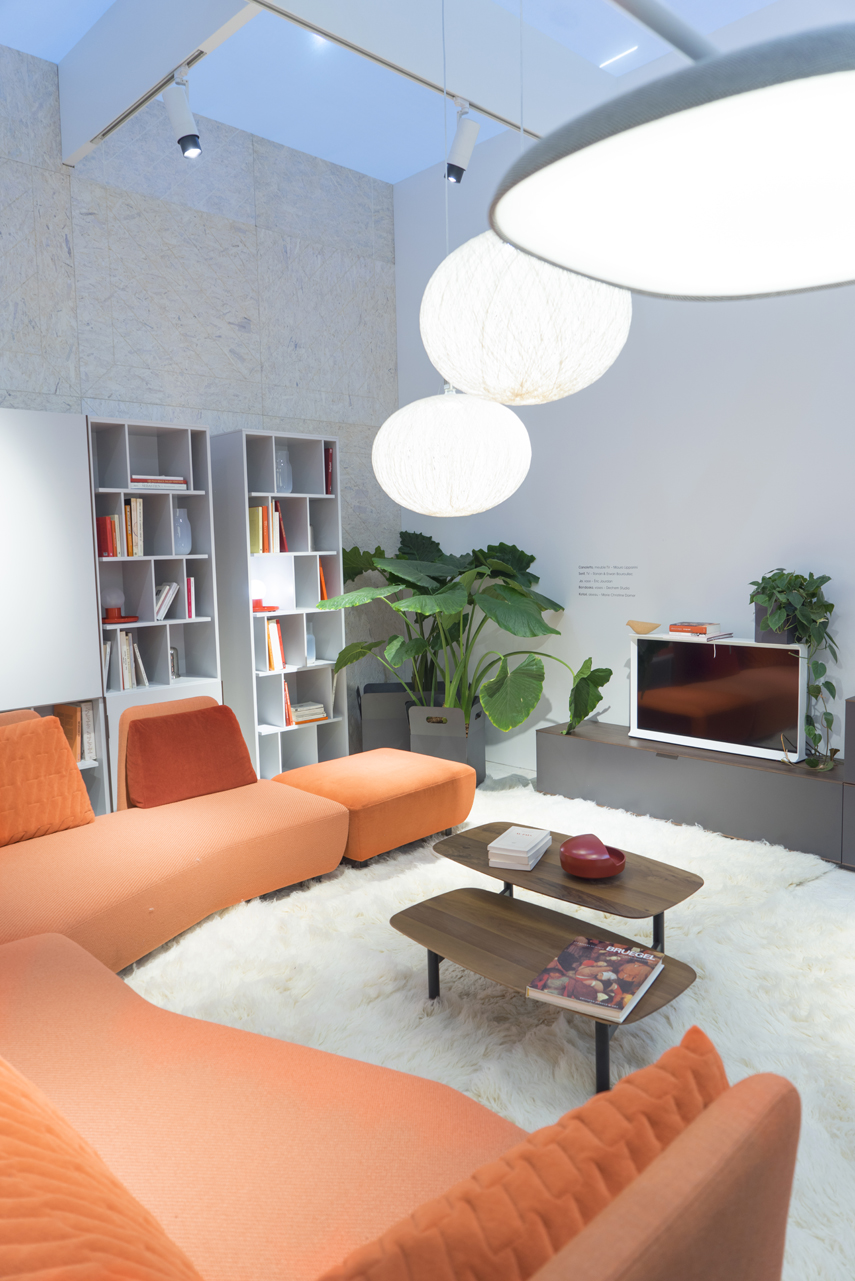 With January comes furniture fair season. Friday I spent a long day at Maison & Objet to check out the new collections of some of my favorite brands and to discover new (to me) brands. Along the way I met with fellow French bloggers Ilaria, Valérie, Juliana, Freg and Romain, which is always the fun and too short part of the day. I love how we all have completely different styles and curate different highlights from a design & furniture fair like Maison & Objet. Anyway, my day consisted of some green hunting for @urbanjungleblog (I shared a lot of plants in the highlighted stories) and of pink, deeps greens and playful designs. If you follow me on Instagram @joelixjoelix you may recognize some of the brands in this blogpost. Here we go for a colorful roundup:
First off is Cinna France. I must admit the plants attracted me to their stand, but I really liked the huge coral sofa above and the deep green and round shapes of the mirror and lampshades. And the lush banana plant of course: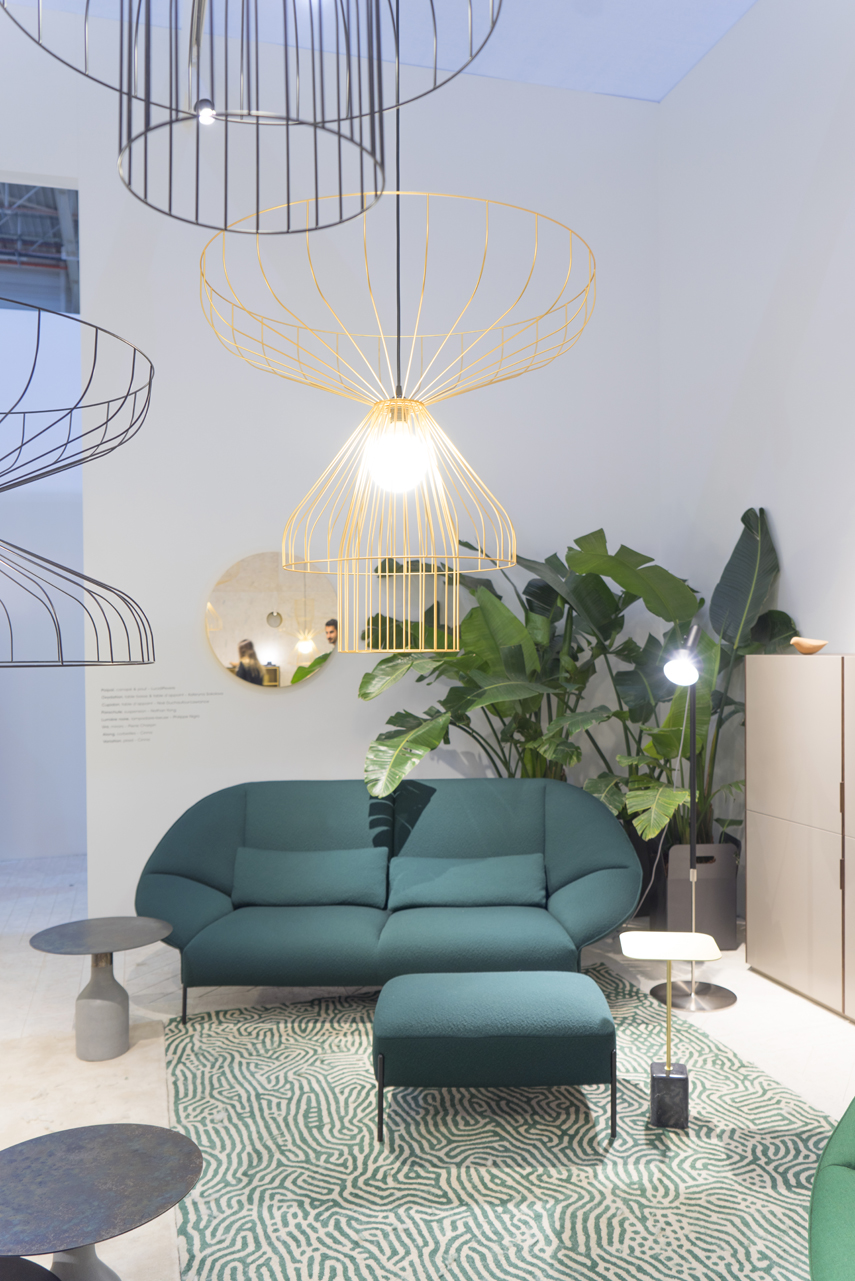 One of my biggest crushes was on the new gradient "Shade" rugs from Nanimarquina designed by Begüm Cana Özgür. I'm such a sucker for good gradients and good colors and these rugs have it all. They are stunning!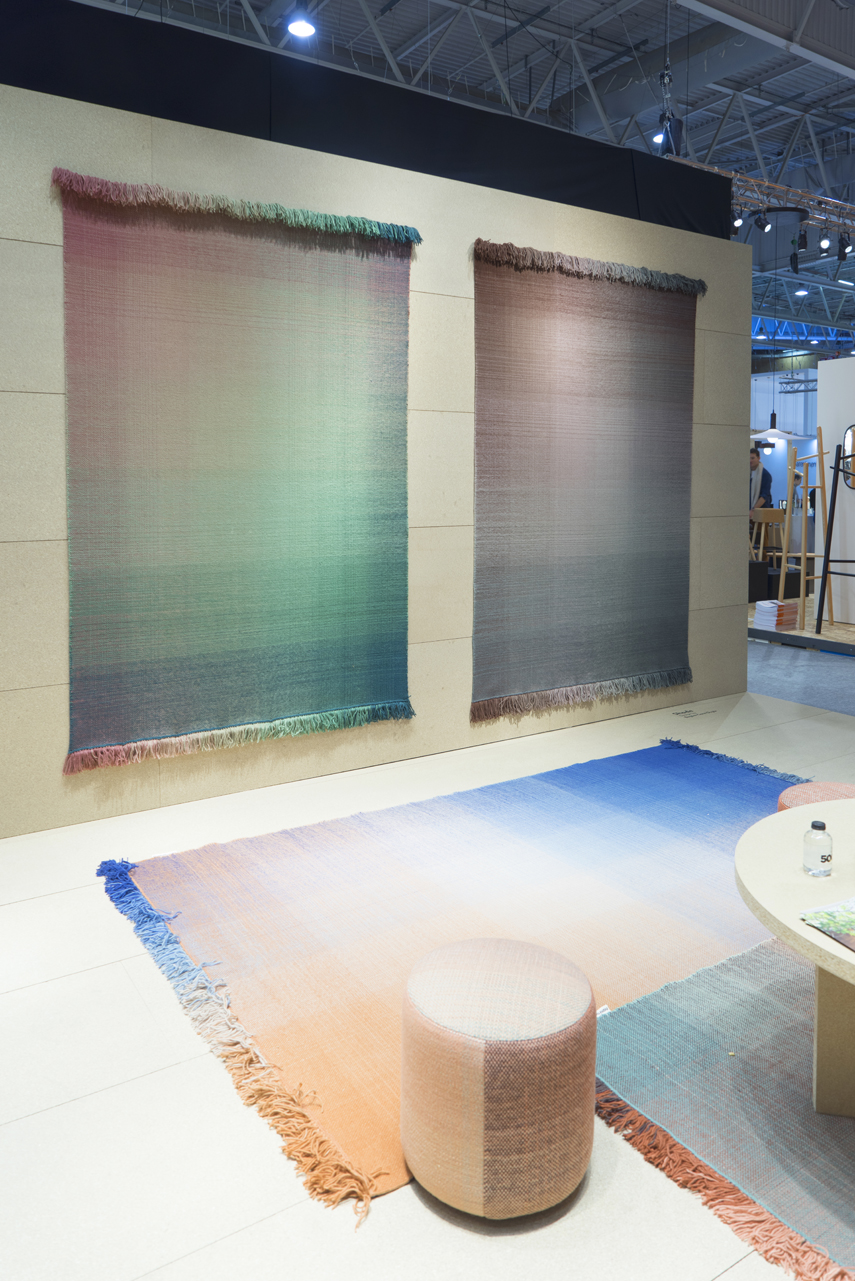 Creating these rugs is an exceptionnally technical process. The warp and weft are both laid out in six gradient color threads as you can see in the room devider below, to create a smooth and regular effect: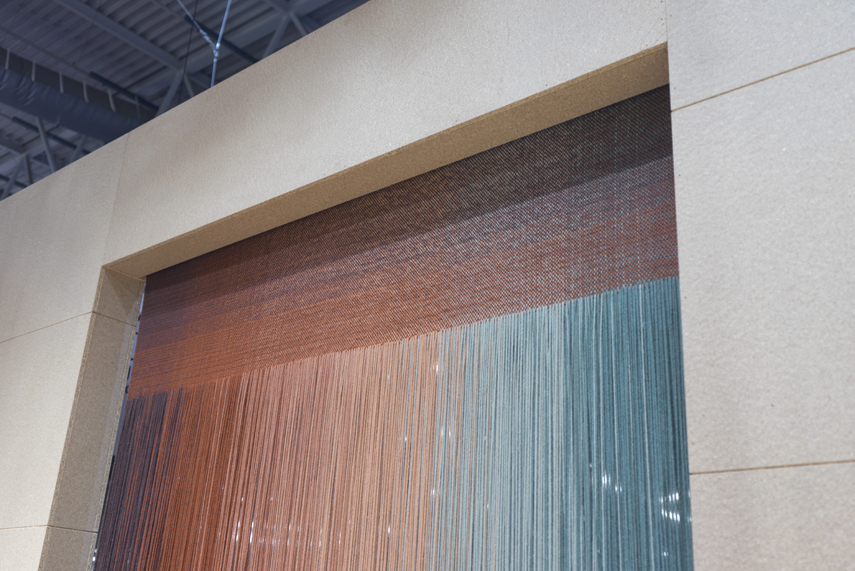 The Shade rugs also look really good as poufs: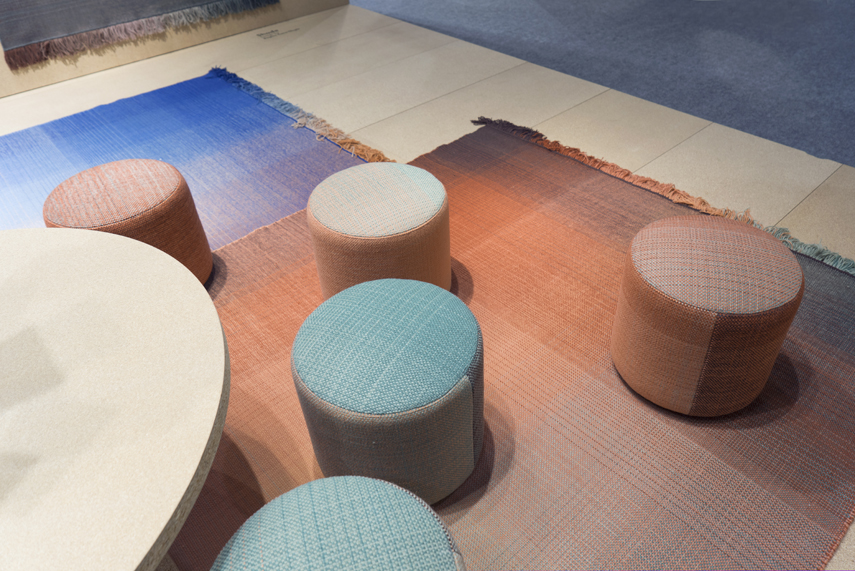 The blush and green color palette of Hârto echoes the one at Nanimarquina's. The new Hârto collection designed by Nathanaël Désormeaux & Damien Carette includes new wall cabinets, a side board and my favorite: two new Abel ottoman/coffee tables with removable velvet seating: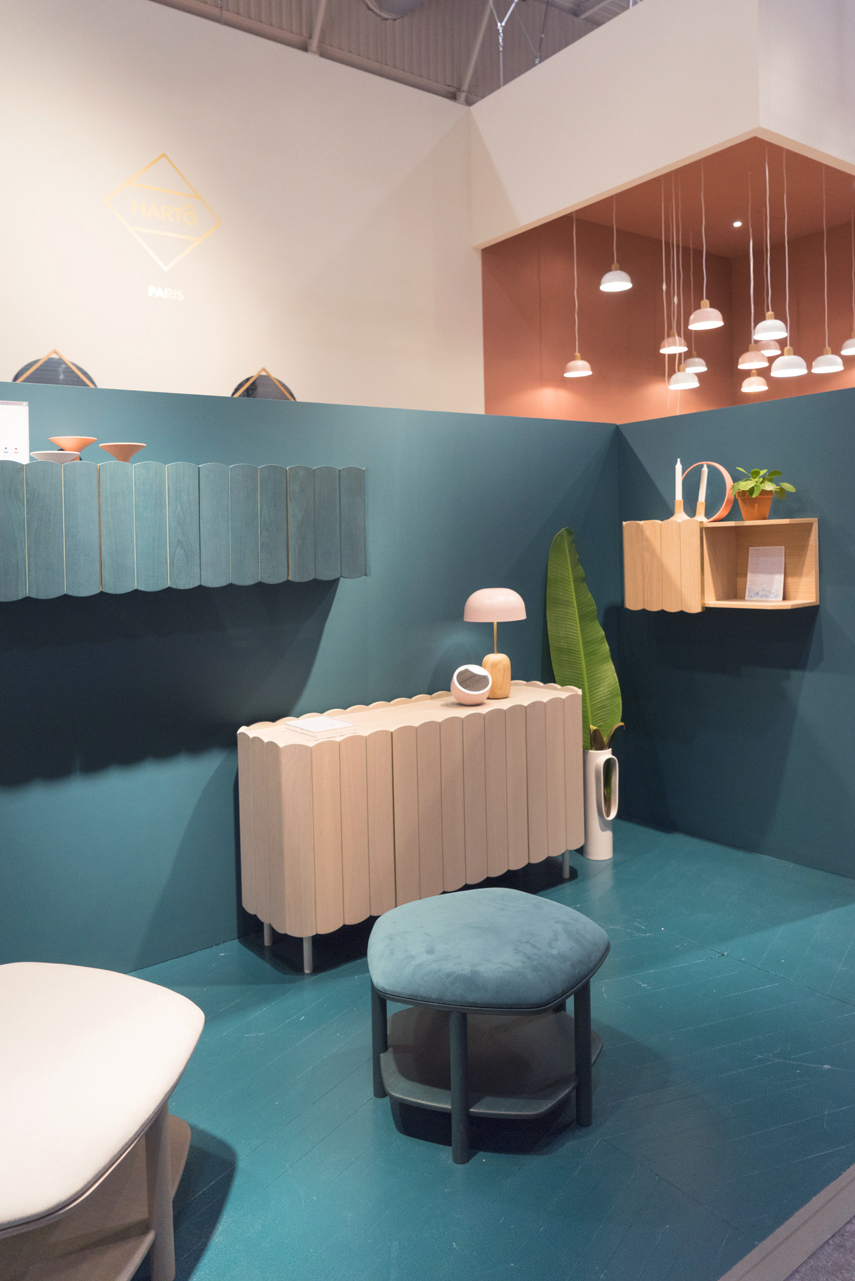 Another really nice surprise were the waterproof plant pot covers by Papier Tigre. At previous M&O they decorated their booth with plants wrapped in their iconic wallpaper designs. But on a day-to-day basis the wallpaper was not ideal when watering the plants: the paper would get wet, tear and look ugly. So they decided to create a new product: waterproof, tearproof, adhesive, recyclable and adjustable paper cover pots. So clever!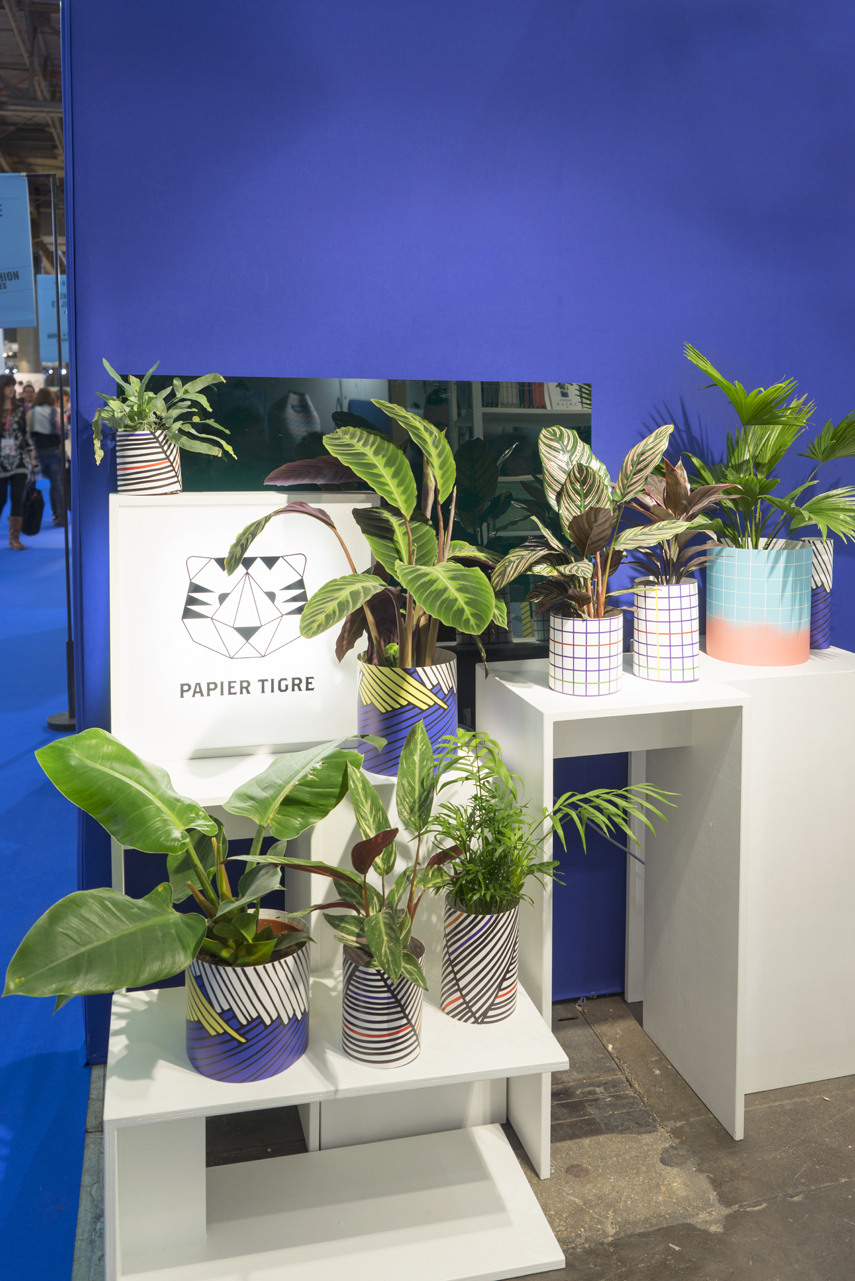 This brand really deserves a huge stand at the next Maison & Objet (unlike the really small booth hidden in hall 1): LRNCE. I've been following designer Laurence Leenaert for a while now and I'm completely smitten with her unique patterns, shapes, colors and branding.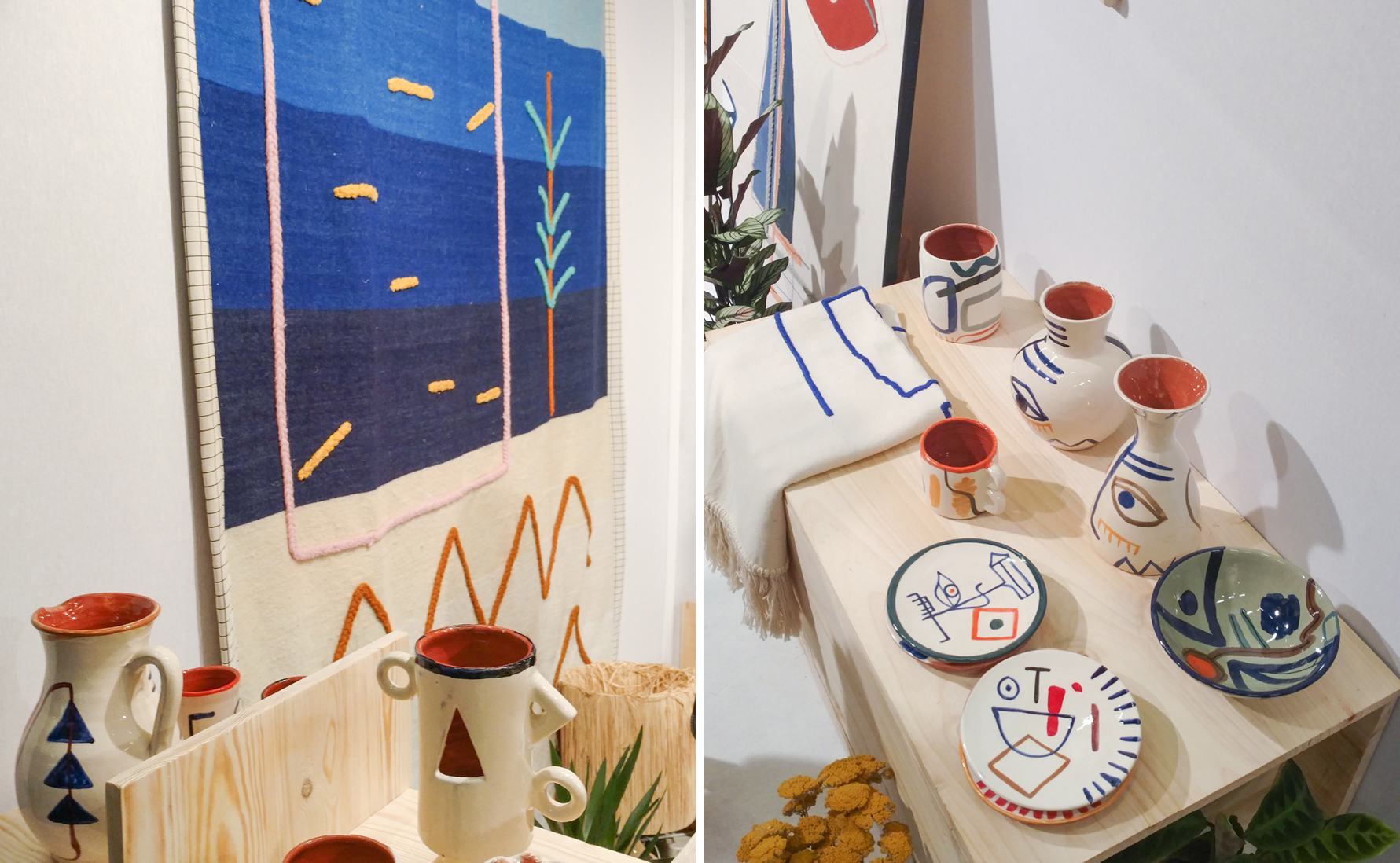 Isn't this a cool lampshade? It's called Wagasa by Servomuto for Wiener GTV Design (part of the Thonet family). Also, this wavy wooden stool by LRNCE is on my wishlist: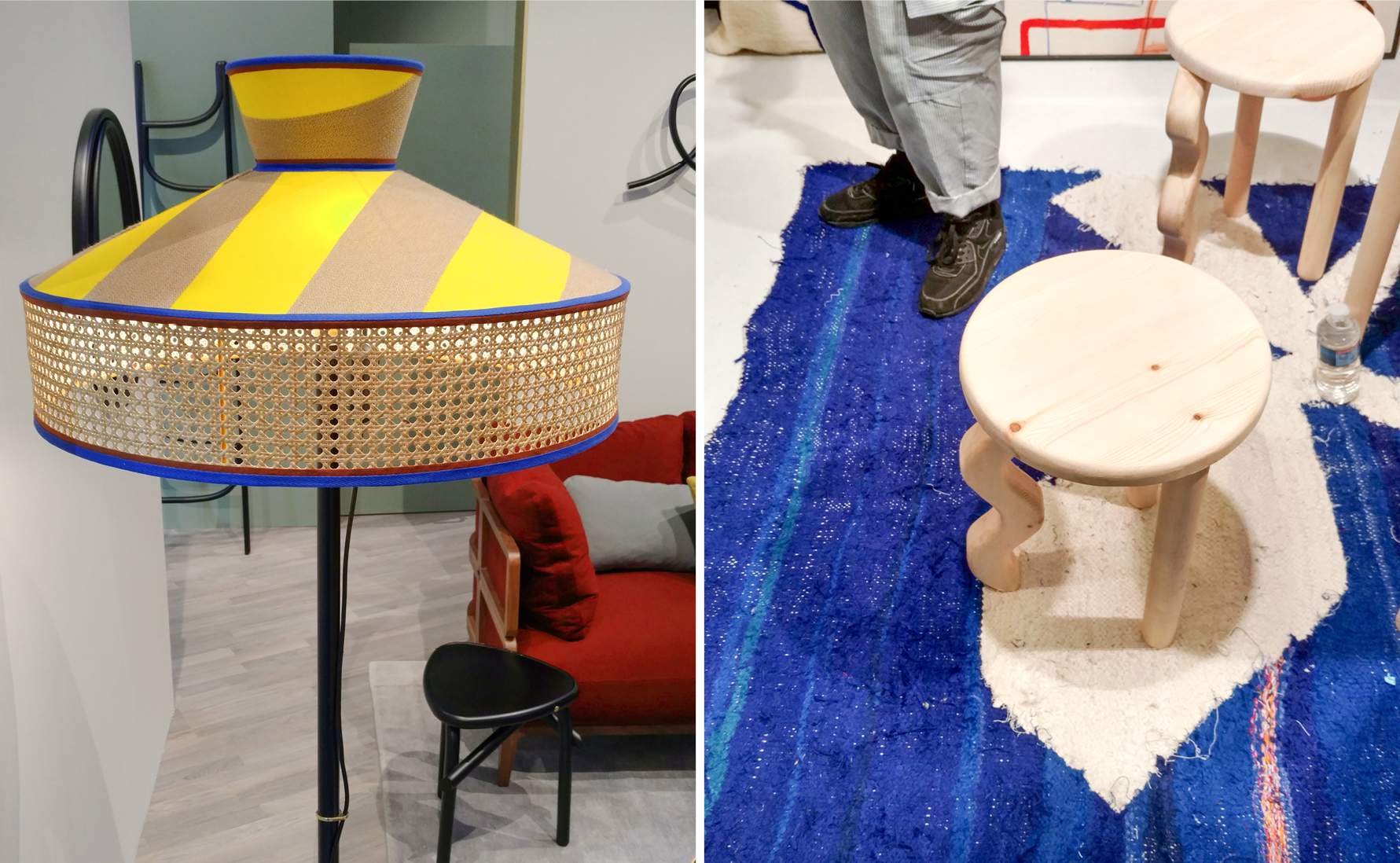 More stool love: the WOW barstool by Aveva Design in 100% beech wood with a wool ball seating. The elegant bathroom furniture by Italian brand Ex.t. A joy for the eyes and hands, as their surfaces are so sleek and soft!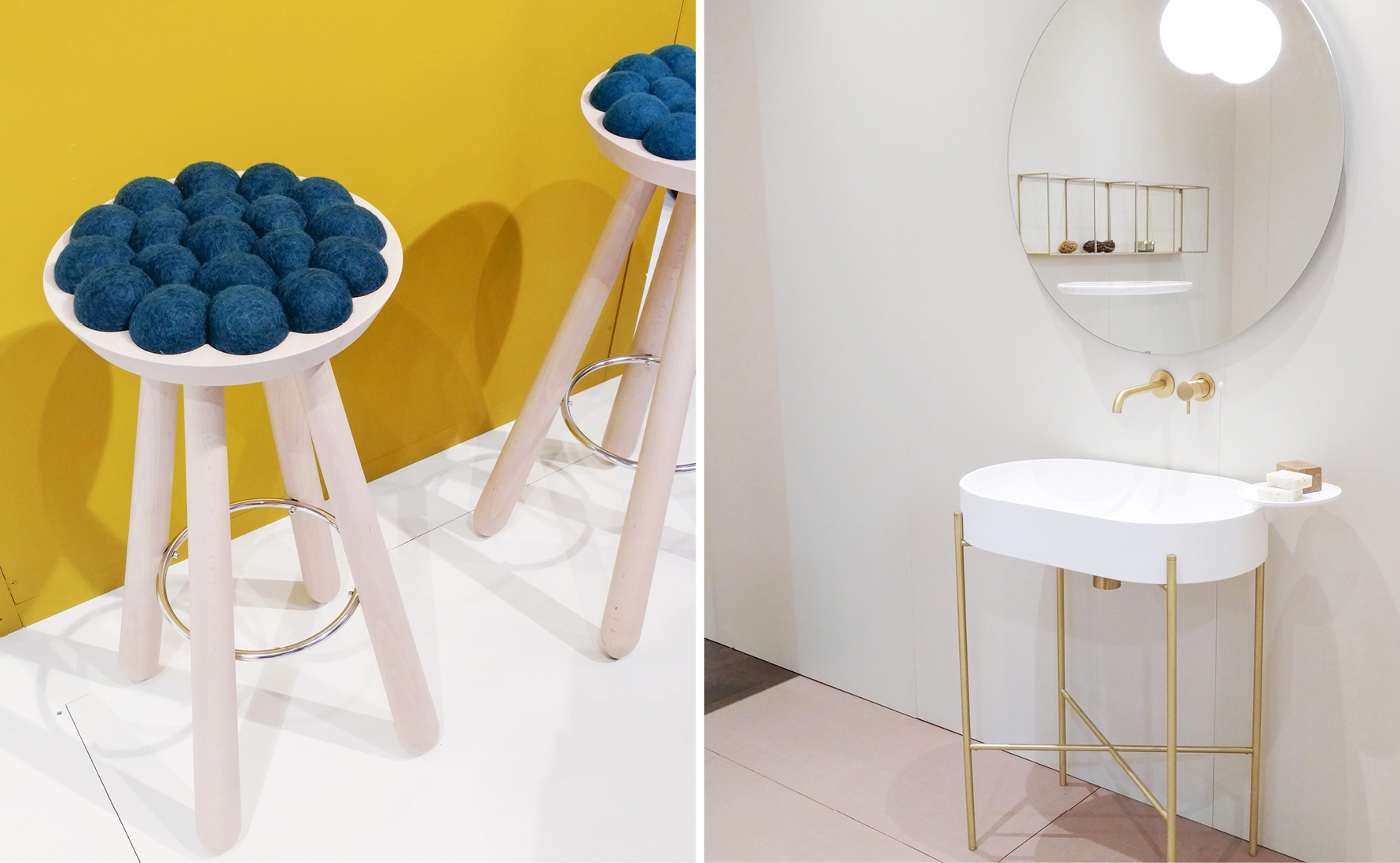 French brand iBride is really good at creating playful designs. Like the Babel products that I played with a few months ago. At this M&O they introduced their new cabinet called Alpaca, covered in fringes that you want (need!) to touch. You can use the cabinet in a dressing to display your favorite accessories, or use is as a bar: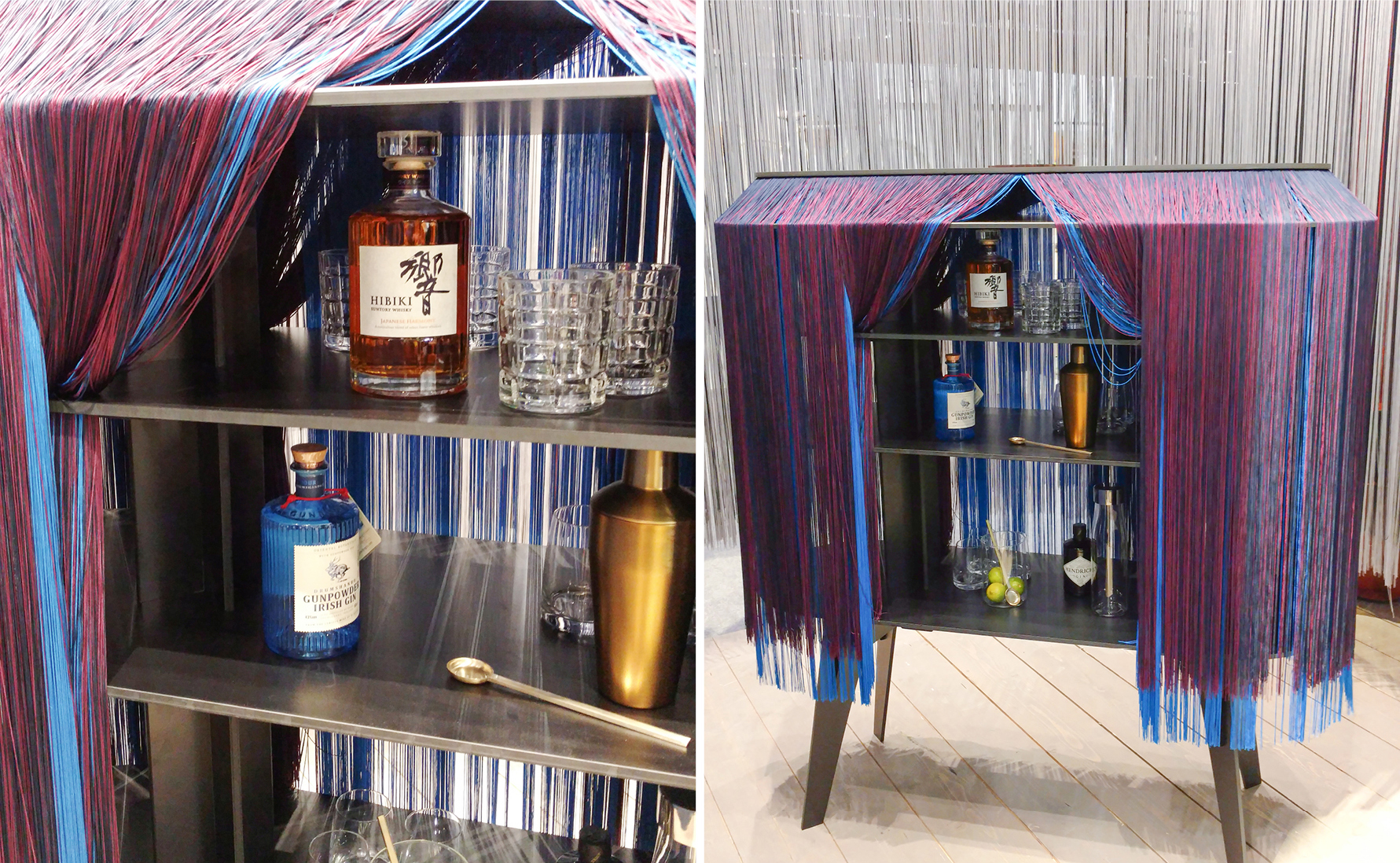 This was probably my favorite booth at Maison & Objet: the paper stand by Molo Design. They created a labyrinth with honeycomb paper walls and pleated paper lights that could be easily transformed into news shapes. In the meeting room we were invited to scribble on some circular paper. A true experience that was hard to capture on a photo (you can find more in my Instagram stories if you like):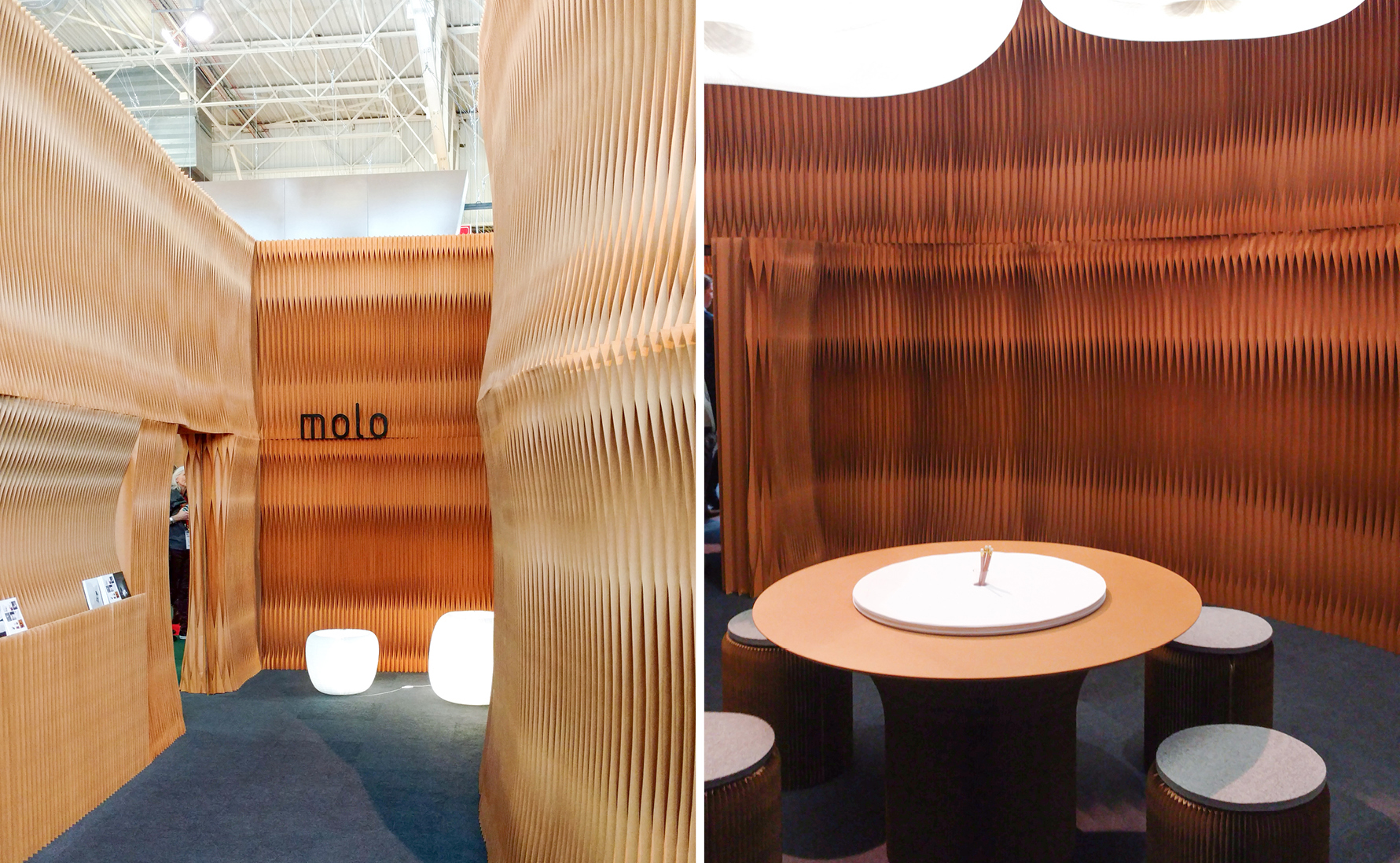 Beautiful rugs by CC-tapis. Left: Rotazione by Patricia Urquiola and right: Bliss by Mae Engelgeer: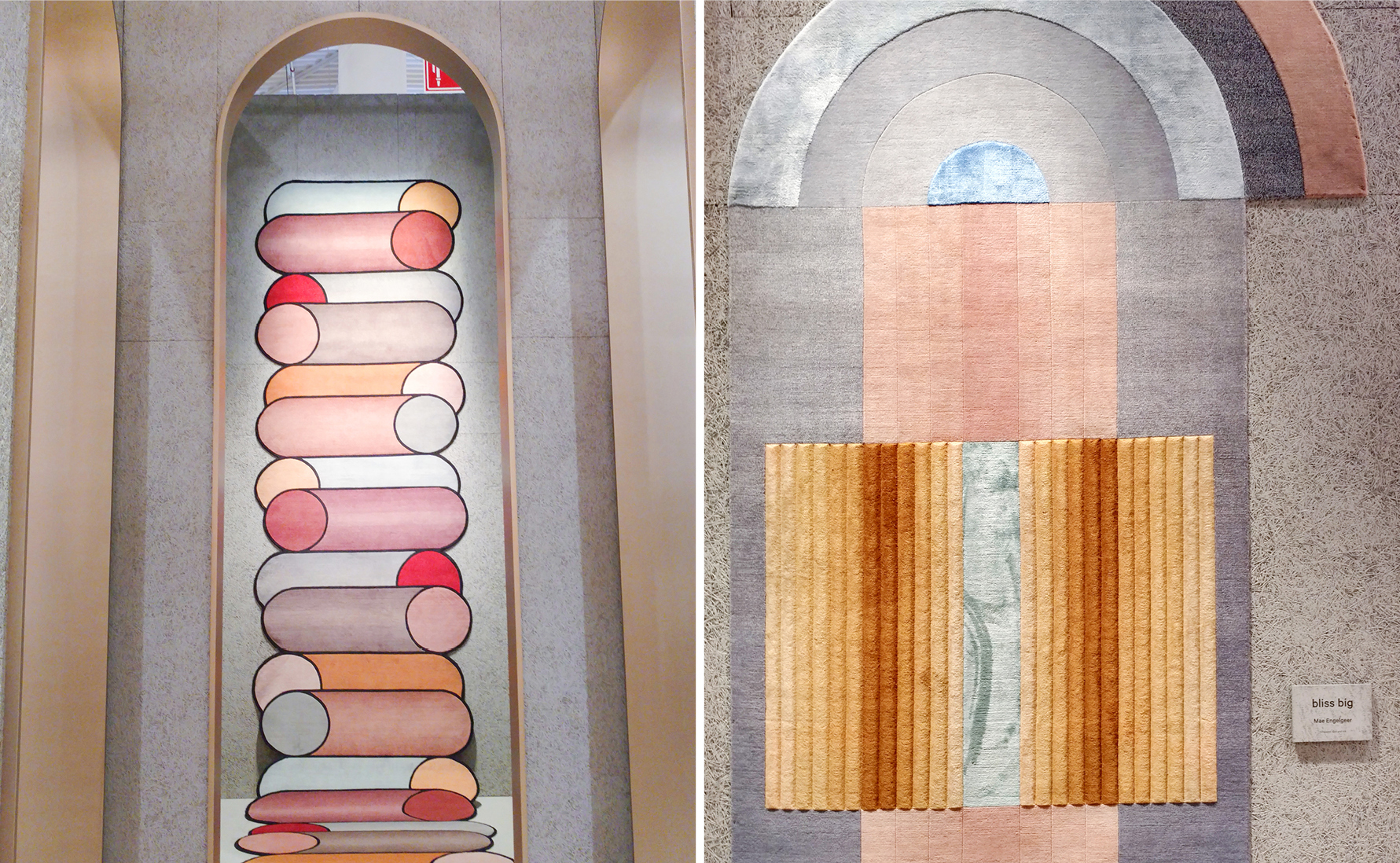 And enfin, some product love for the mini/kids versions of the iconc SWIM chairs designed by Margaux Keller for Bibelo. And the brand new geometric Fumario vases by Lucie Kaas: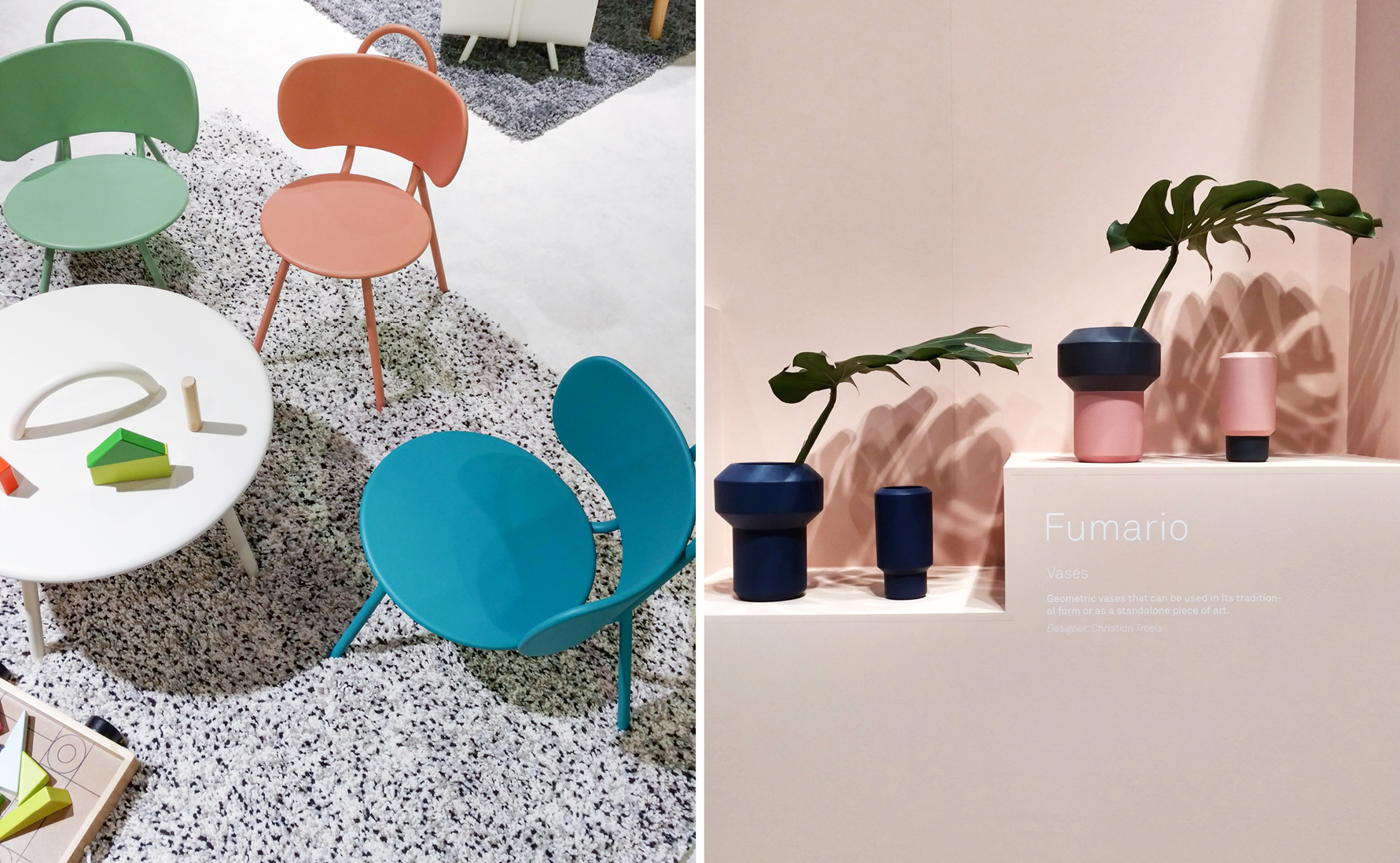 Check my @joelixjoelix Instagram pinned highlight, for some additional images and videos, if you like!