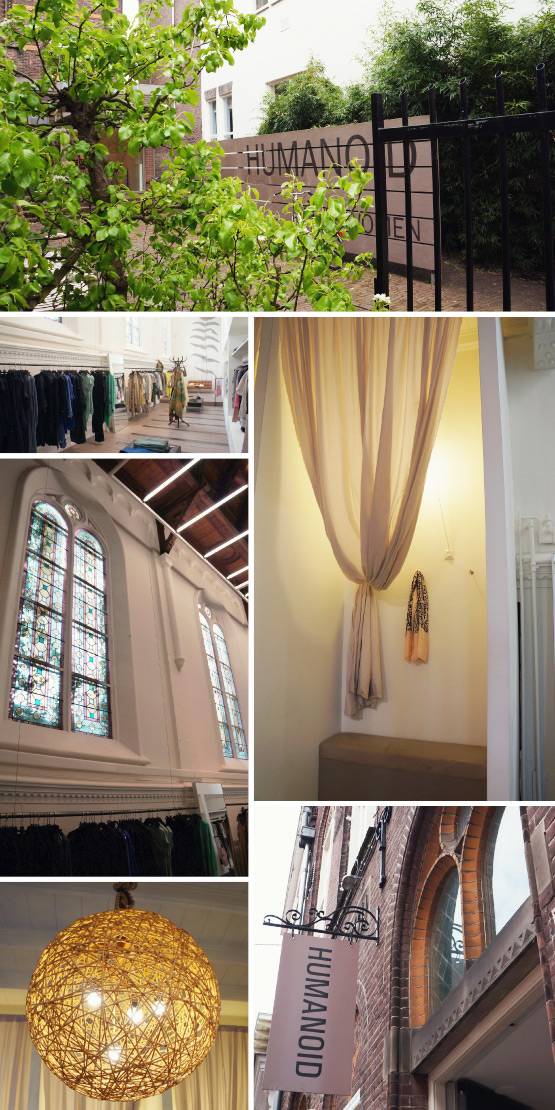 One of my favorite Dutch fashion brands is Humanoid. They have been around for over 30 years and their identity just feels familiar without screaming for attention. The fabrics they use are gorgeous, soft and easy to wear. It's a pity I cannot wear any wool (sooo itchy!), because in the winter they have the most amazing alpaca wraps.
I recently visited their beautiful flagship store (in a former church!) in Arnhem, The Netherlands. What I liked best was that alongside their main brand, they also carry a nice selection of brands like Hope, N.D.C., Jerôme Dreyfuss, Officine Creative, Isabel Marant, Face Stockholm, Silent by Damir Doma, Acne and many other beauties.
And the best thing is that their sales started today! Have a look and let me know what you threw into your shopping basket!