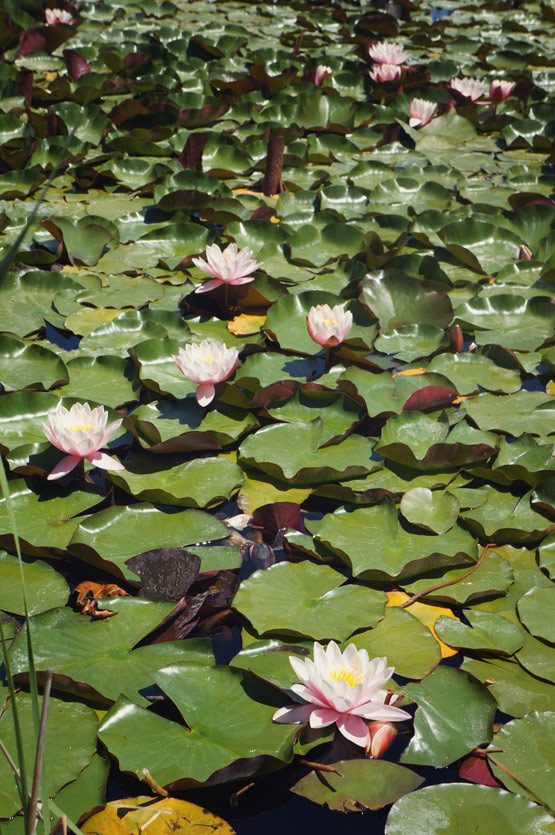 One of the surprises on our short break in Provence was the discovery of this small lake with beautiful waterlillies.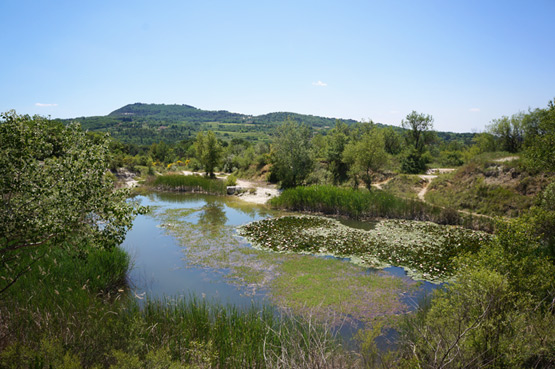 We started our walk at the lake of Mormoiron at the base of the Mont Ventoux. Through the surrounding forests & beautiful AOC Ventoux vineyards we reached the top of a hill from where we had this amazing view on a lake full of pale pink waterlillies! We descended down to the lake and spotted a green lizzard, who was disturbed by our presence. He had this incredible neon green color. Wow!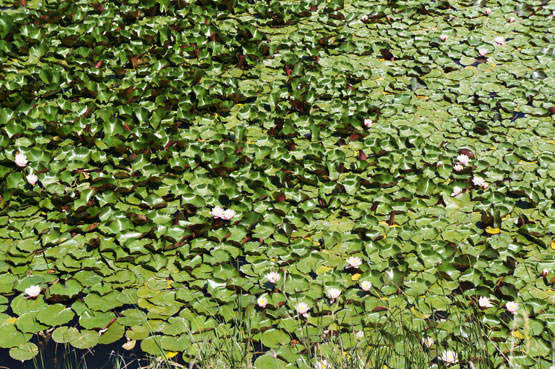 Down at the lakeside we did this ridiculous Indian Water Lilies dance, inspired by the Efteling themepark attraction called The Indian Water Lilies from 1966. And I snapped a few pictures as you can see. Have you ever seen so many waterlilies?